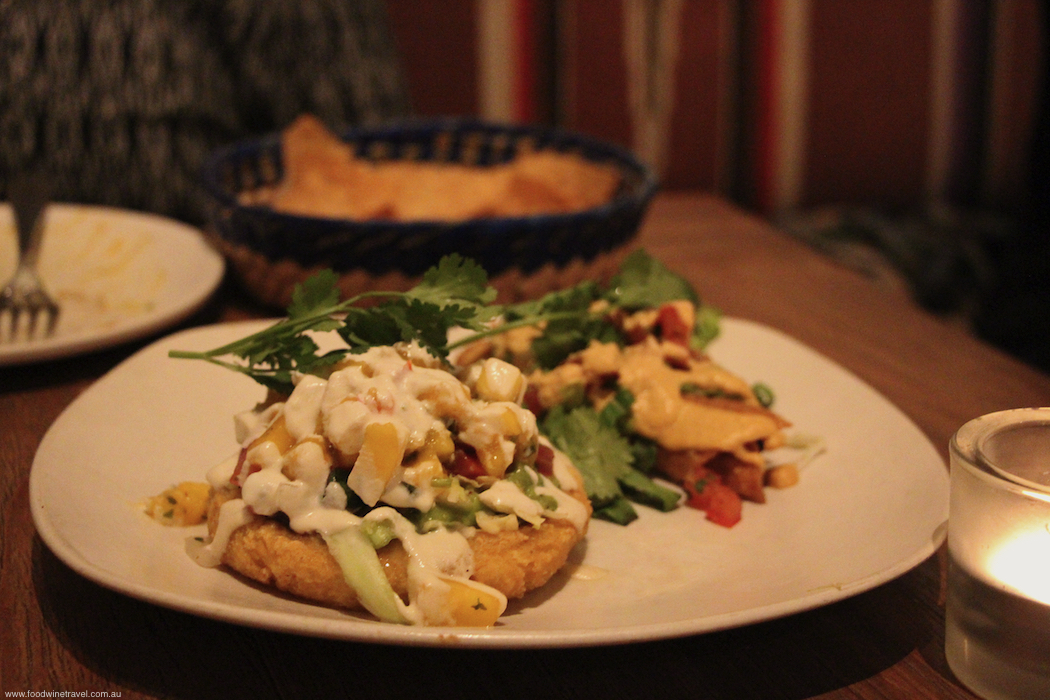 Since it opened in 2014, Gracias Madre has become one of West Hollywood's hottest dining spots. The décor, the people-watching, the food – 100% vegan and nearly all organic – all contribute to its enviable reputation. It was packed on the Monday night we visited, and by all accounts, it's a place that L.A.'s beautiful young people return to time and time again. It's also Mexican – or at least, a Californian interpretation of Mexican – and while that might not be readily associated with meatless dining, the food is creative and flavoursome, and the menu diverse enough to appeal to vegans and meat eaters alike.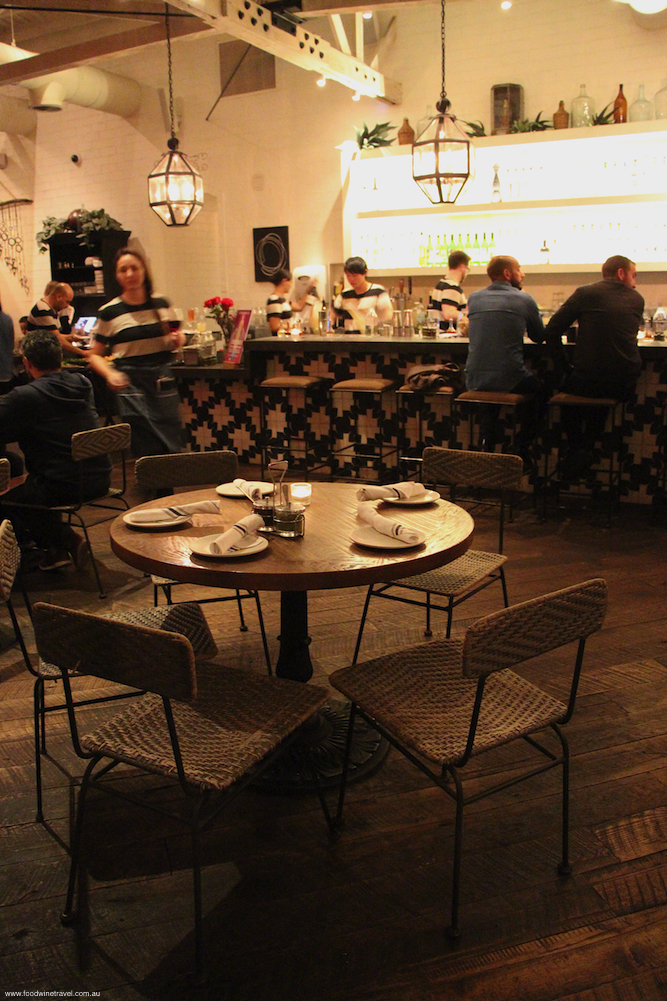 Located on Melrose Avenue, one of WEHO's main thoroughfares, the restaurant is a huge, chic space with brick walls, high vaulted ceilings and an outdoor patio with fantastic ambience. The restaurant was founded by Matthew and Terces Englehart, who also founded the Café Gratitude chain of vegan raw restaurants. This one follows their original Gracias Madre restaurant in San Francisco, a concept that was conceived after they visited the families of their farm employees in Mexico.
Honouring mother
"We wanted to both offer organic Mexican food to the communities we serve as well as honour the mothers who work tirelessly in the kitchens of Mexico and often live without their husbands and children while they work side by side with us in California," they say on the restaurant's website. Gracias Madre translates as "thank you mother" and that could be interpreted in a number of ways. There's a nod to the mothers of Mexico and their wonderful recipes, but it could also be taken to mean "thank you mother earth for all that you provide", a lovely gesture from a restaurant that is entirely plant-based.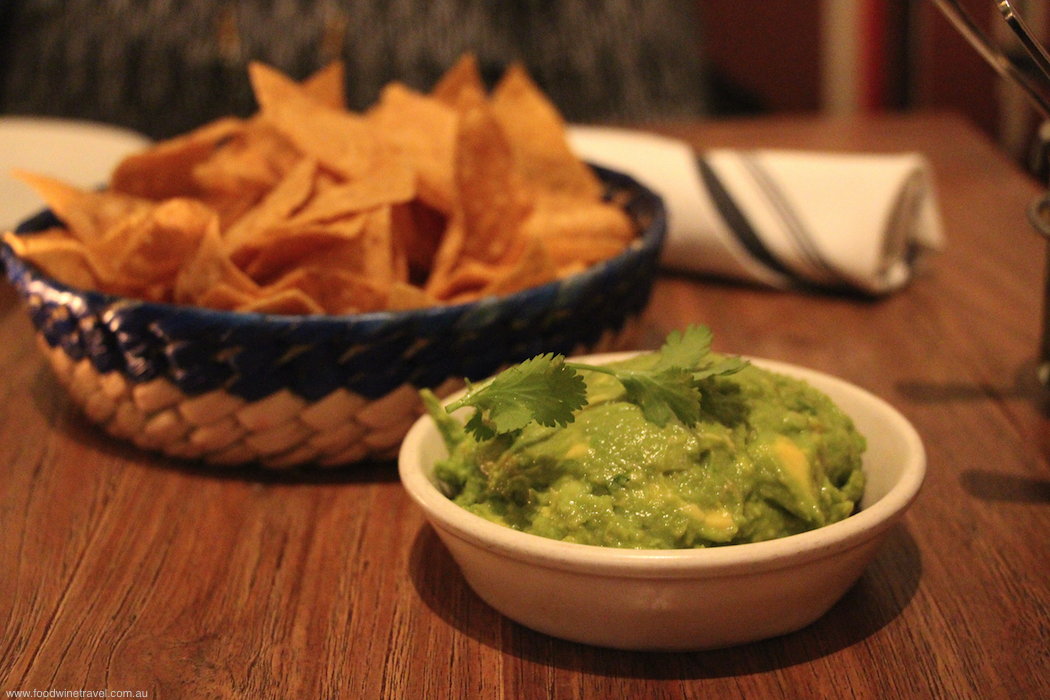 Executive chef Chandra Gilbert has more than three decades of experience in the restaurant industry; including at Alice Waters' Café Fanny in Berkeley, and Greens Restaurant in San Francisco. She has been with the Engleharts since 2004 and was director of operations for Café Gratitude when the idea for Gracias Madre was born. She created the menu with the Engleharts, drawing on produce from their Be Love Farm as well as ingredients from local farmers markets.
The menu encompasses enchiladas, tacos, and tamales stuffed with vegetables, and concludes with some yummy desserts including a chocolate-flavoured coconut ice cream with vegan fudge sauce and chopped nuts. We enjoyed it with a perfectly crumbly Mexican wedding cake cookie. We had to begin with Guacamole and house-made tortillas, of course, nor could we go past the Coliflor Frito, fried cauliflower doused in cashew nacho cheese.
Other highlights include Flautas de Camote (sweet potato taquitos with caramelized onion, guacamole, cashew nacho cheese and black beans); Tacos (barbecue jackfruit carnitas with cashew crema and pickled cabbage); and Enchiladas Verde (tortillas covered in green salsa with a drizzle of cashew crema). Needless to say, there are numerous Tequila and agave-based cocktails to sweeten the selection.
It's not just mere mortals who love this restaurant; celebrities love it too, so if you're lucky, you might be able to do some celebrity spotting. The restaurant is always busy so we highly recommend that you make a reservation.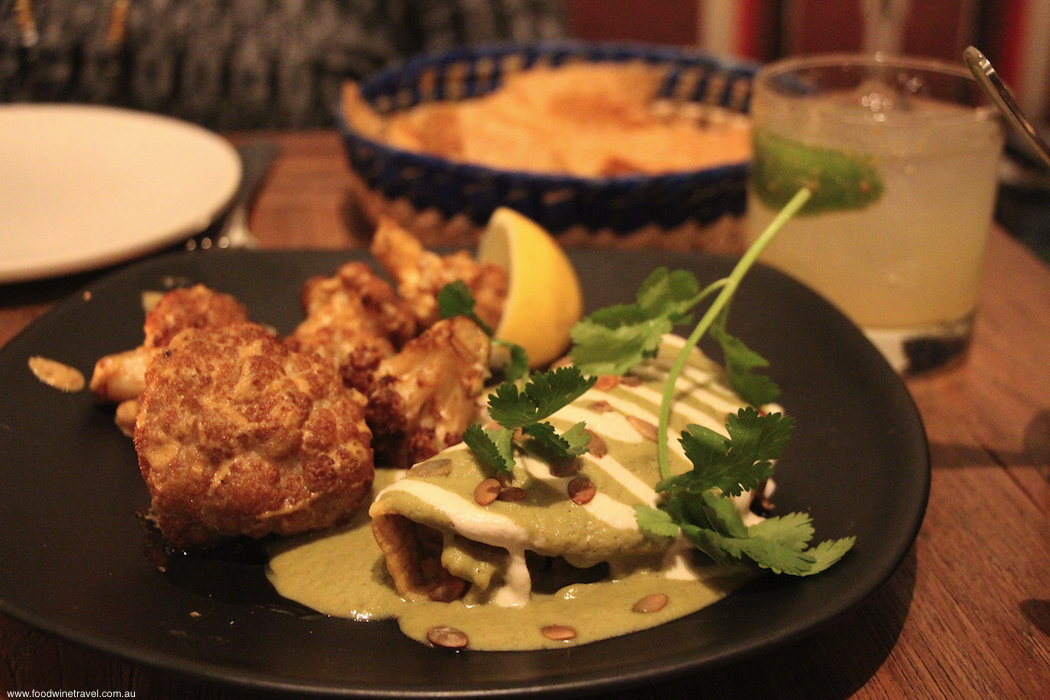 If you go:
Gracias Madre
8905 Melrose Avenue
West Hollywood, CA 90069
United States of America
Tel: +1 323 978 2170
www.graciasmadreweho.com
Christine and Alise dined as guests of Gracias Madre and the West Hollywood Travel + Tourism Board.