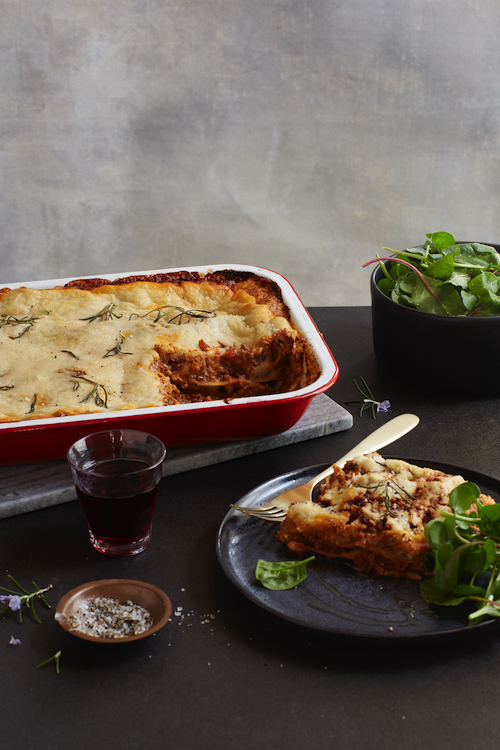 The Times in London described Henry Firth and Ian Theasby as "the vegan Jamie Olivers". I'm not sure how they'd feel about that, but it does give you some idea of what a media sensation they've become. The British duo are behind BOSH!, a plant-based platform that has taken the vegan community by storm. Famous for their tantalising and easy-to-follow recipe videos, they have racked up an incredible following on social media.
Their first video in June 2016 exploded with 3.5 million views within a week. Their first cookbook, BOSH!, was the highest-selling vegan cookbook ever. With over two million followers across all their fast-growing channels, it seems they've struck a chord with people everywhere who are trying to eat more plant-based foods.
Their second cookbook, Bish Bash Bosh!, continues their mission to show the world how versatile cooking with veg can be. Firth and Theasby both come from digital marketing backgrounds. After becoming vegan, they found two problems – there wasn't enough good food available and they had to re-learn how to cook.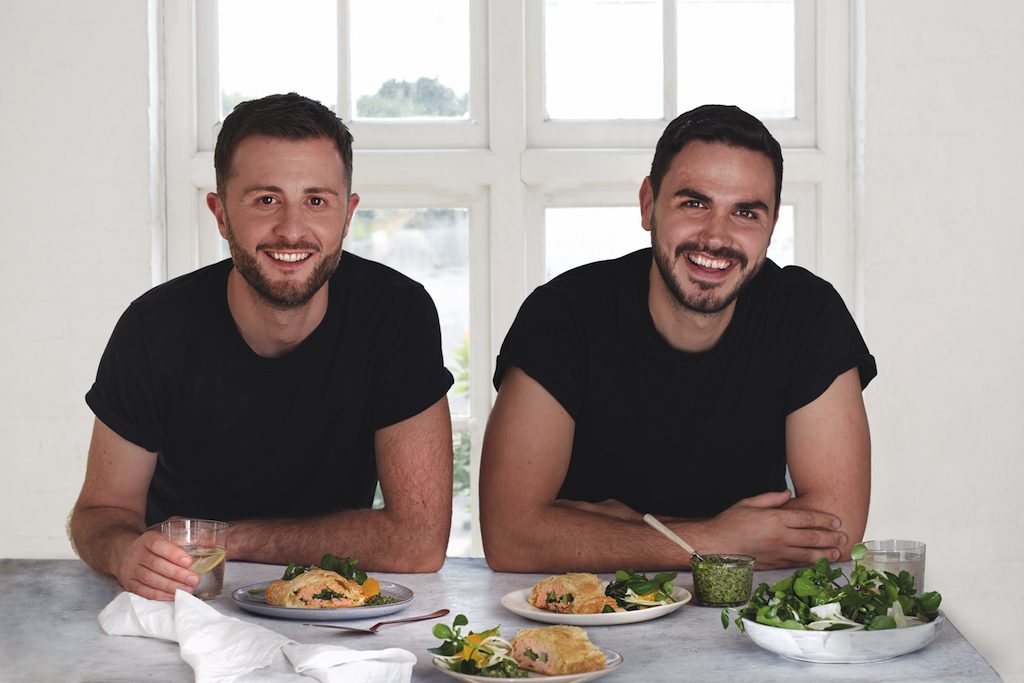 They shared the results of their search on plant-based lifestyle platforms with a resource that offered simple but delicious vegan recipes. Neither is professionally trained, but they have always been foodies and they prefer to think of themselves as food "remixers". That is, they take classic dishes that they enjoyed when they ate meat and dairy, and they create delicious vegan alternatives.
It's all super-achievable, relatable food, not too fancy, and all ingredients are available in your local supermarket. Included in Bish Bash Bosh! are quick eats, weeknight suppers, showstopping feasts for Christmas and other special occasions, and delicious sweet treats.
From the hearty, classic lasagne featured here, to an indulgent mini banoffee meringue, and from quick quesadillas to "faux gras" which looks just like the real thing, they are simple, savvy recipes that will appeal to everyone from committed vegans to those who just want to try a meal a week without meat.
The lasagne here, made with a simple mushroom ragu and rich, creamy béchamel, could be assembled ahead of time. Alternatively, you could make the ragu and béchamel on the weekend and refrigerate it, so on a weeknight you just have to build and bake the final dish.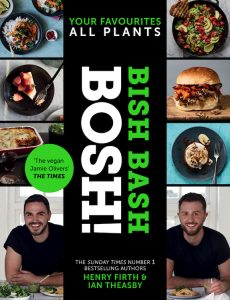 ---
Buy your copy of Bish Bash Bosh! from Book Depository now, with free delivery worldwide
---
Bish Bash Bosh Recipe for vegan Classic Lasagne
Serves 6 to 8
2 onions
100g sun-dried tomatoes, plus 2 tbsp oil from the jar
3 carrots
3 celery sticks
1 sprig fresh rosemary, plus more for garnish
2 sprigs fresh thyme
4 garlic cloves
700g chestnut mushrooms
300ml red wine
1 tbsp tomato purée
1 tbsp red miso paste
1 tsp balsamic vinegar
½ tsp dried oregano
2 tsp soy sauce
2 x 400g tins chopped plum tomatoes
800ml water
500g dried lasagne sheets
salt and black pepper
salad leaves, to serve
For The Béchamel
125ml olive oil
125g flour
1.25 litres unsweetened plant-based milk
1½ tbsp nutritional yeast
Peel and quarter the onions and blitz them in the food processor until finely chopped. Add the sun-dried tomato oil to the large pan on the heat and sauté the onions, stirring, for 5 to 6 minutes.
Meanwhile, peel the carrots and pulse them in the food processor with the celery until minced. Remove the leaves from the rosemary and thyme and finely chop. Peel and grate the garlic and add it to the pan. Stir for 1 minute. Add the carrot, celery, rosemary and thyme, reduce the heat slightly and sauté, stirring occasionally, for 12 to 15 minutes.
Meanwhile, thinly slice the sun-dried tomatoes. Pulse the mushrooms in the food processor until finely minced. Add to the pan along with the sun-dried tomatoes. Stir, increase the heat slightly and sauté, stirring, for 8 to 10 minutes. Pour in the wine, increase the heat and stir constantly for 5 to 6 minutes, until nearly all the liquid has evaporated. Add the tomato purée, miso paste, balsamic vinegar, oregano and soy sauce and stir for 1 minute. Add the chopped tomatoes and water. Lower the heat to medium and simmer for 30 minutes. Taste and season.
While it is simmering, make the béchamel. Put the second pan over a medium heat and add the olive oil. Add the flour and stir for 3 to 5 minutes. Gradually add the milk, stirring constantly. Add the nutritional yeast and stir until smooth. Bring to the boil then lower the heat and simmer until the béchamel thickens to the consistency of custard. Taste and season. Preheat the oven to 180°C.
Now, layer up your lasagne. Spread a quarter of the ragu into a 25cm by 30cm lasagne dish. Spoon over a quarter of the béchamel. Cover with lasagne sheets, breaking them if necessary to make a complete layer with no gaps. Repeat three times, reserving some béchamel to cover the top completely. Garnish with a few rosemary leaves. Cover with foil and put on the lowest shelf of the oven. Bake for 50 minutes. Remove the foil and bake for a further 15 minutes. Leave to stand for 10 minutes before serving with the salad leaves. The leftovers will taste amazing the next day – simply bring back to piping hot in the oven or microwave.
Images and recipes from Bish Bash Bosh! by Henry Firth & Ian Theasby, published by HQ Non Fiction and reproduced with the publisher's permission.
This story originally appeared in PS News online.