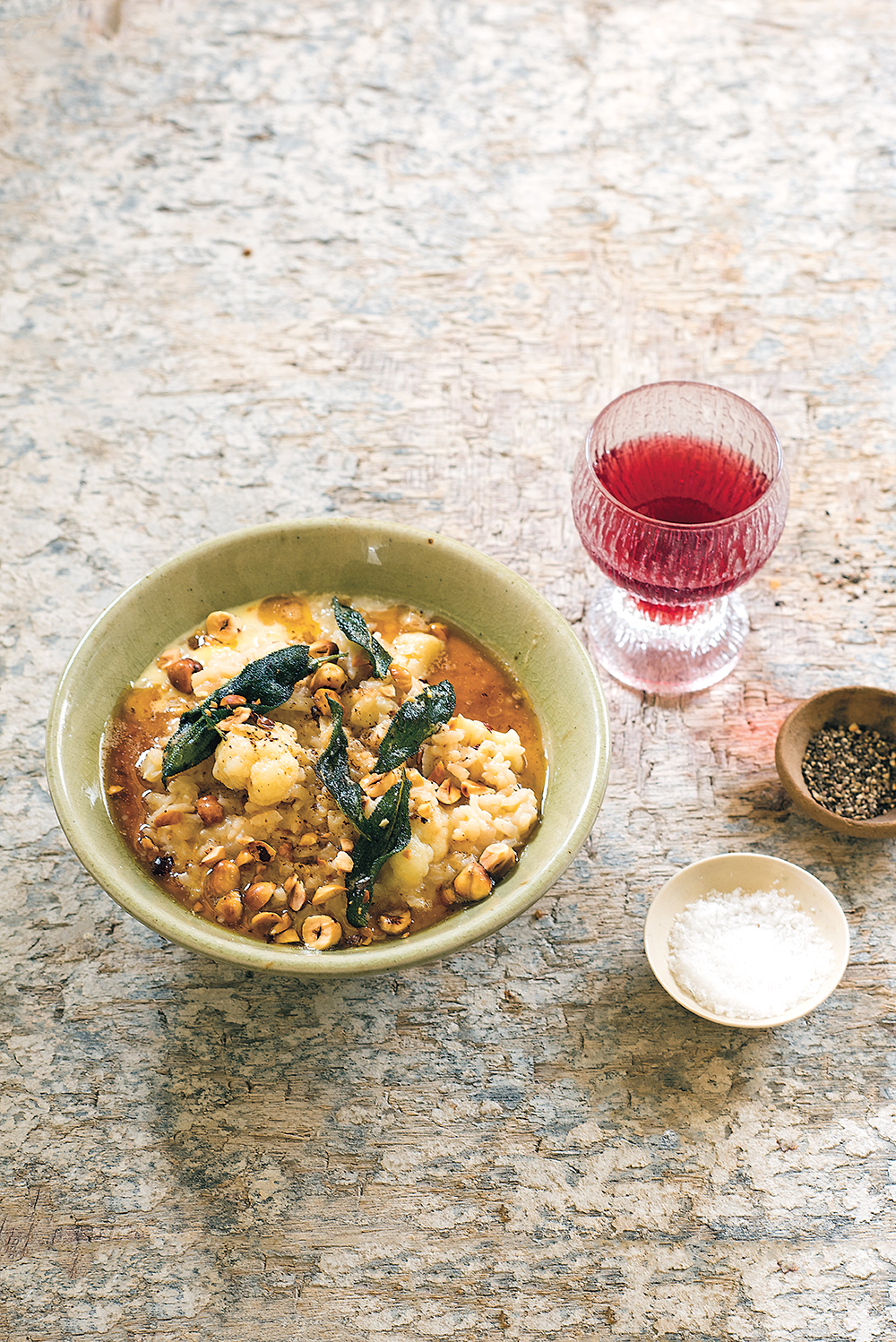 I've always loved cauliflower, ever since mum served it at the family table and dad perfected it when ill health took her away from the kitchen. It was always served with homemade white sauce and a sprinkling of nutmeg on top, delicious in its simplicity.
The love affair continued when I went to university and the uni cafeteria served deep-fried crumbed cauliflower. If you've never tasted it, you're missing out on one of the best food experiences ever.
So I have to say that I was ahead of the trend in declaring cauliflower the king of vegetables. Now, it's riding a wave of popularity that even saw The New York Times run a full-length feature early last month titled The Ascension of Cauliflower.
The point The Times was making was that as more and more people are adopting gluten-free, low-carb and plant-based diets, there is a growing trend to use vegetables to replace flour, rice and other carbs. Cauliflower appeals because of its mild flavour and versatility; it also has a great ability to absorb other flavours.
Social media has provided the perfect vehicle to give cauliflower a leg up, by helping the spread of recipes using it in everything from muffins, gnocchi and casseroles, to pizza, cauliflower mash and even chocolate brownies.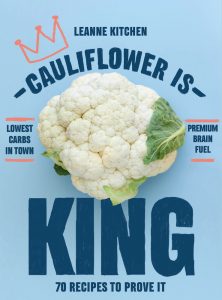 Food companies are capitalizing on the trend: The New York Times article featured a company selling cauliflower baking mix and frozen cauliflower pizzas in 9,000 stores across the United States.
One of the most popular ways to prepare it is to chop or pulverize it into grain-size pieces that can be substituted for rice. Sales of cauliflower substitutes in the U.S. doubled over the past year to $17 million, according to Nielsen figures quoted in The New York Times article.
All of which makes Leanne Kitchen's new book very timely indeed.
Cauliflower is King: 70 Recipes To Prove It, published by Murdoch Books, demonstrates the huge variety of ways in which cauliflower can be used.
The Risotto recipe reproduced here doesn't forgo rice; it uses arborio rice with cauliflower as a sidekick. But the book does show you how to make cauliflower 'rice', along with cauliflower pizza crust, cauliflower tabouli (with pomegranate – yum!) and even a really innovative cauliflower 'popcorn'. Who would have thought?
It's even used to bring an earthy sweetness to cheesecake with a delicious recipe for Cauliflower, Lime and Coconut Cheesecake. There's a recipe for Cauliflower Parmigiana, a whole roast cauliflower, and a winter warming Cauliflower, Cider and Cheddar Soup.
If you love cauliflower as much as I do, Kitchen's book will be your new best friend.
Buy your copy of Cauliflower is King: 70 Recipes To Prove It from Book Depository now, with free delivery worldwide
CAULIFLOWER, TALEGGIO AND HAZELNUT RISOTTO WITH BURNT BUTTER
Serves 4
50 g (1¾ oz/1⁄3 cup) hazelnuts
2 tablespoons extra virgin olive oil
100 g (3½ oz/1⁄3 cup) butter
1 onion, finely chopped
2 garlic cloves
500 g (1 lb 2 oz/about ½ medium) cauliflower, trimmed and cut into florets
300 g (10½ oz/1 1⁄3 cups) arborio or other risotto rice
125 ml (4 fl oz/½ cup) white wine
1.25 litres (44 fl oz/5 cups) simmering chicken or vegetable stock, approximately
200 g (7 oz) taleggio, chopped
12 sage leaves
Heat the oven to 180°C (350°F). Place the hazelnuts on a small tray and roast for 10 minutes or until light golden. Wrap the nuts in a tea towel, then leave for 5 minutes to allow the skins to loosen. Rub the nuts in the towel to remove the skins. Coarsely chop the nuts and set aside.
Heat the oil and 2 tablespoons of the butter in a large saucepan over medium heat. Add the onion and garlic then cook, stirring, for 6 minutes or until the onion has softened. Add the cauliflower, cover the pan and cook, stirring occasionally, for 8 minutes or until softened. Stir in the rice and cook, stirring, for 2 minutes or until heated through. Add the wine, bring to the boil and cook, stirring, until the wine has nearly evaporated.
Add about 250 ml (9 fl oz/1 cup) of the hot stock then cook, stirring constantly, until the stock is nearly all absorbed. Add another 250 ml (9 fl oz/1 cup) of stock and stir until nearly absorbed. Repeat until the stock has gone and the rice is just cooked through; the mixture should be very creamy – add a little extra stock, or water, if necessary. Stir in the taleggio, season to taste with sea salt and freshly ground pepper and cover to keep the risotto warm.
Heat the remaining butter in a frying pan over medium-high heat, add the sage leaves and cook, swirling the pan occasionally, for 2 to 3 minutes, or until the butter smells nutty. Add the hazelnuts. Divide the risotto into four bowls, then spoon butter mixture over each bowl and serve.
Note: You could use a blue cheese, such as gorgonzola dolce, instead of the taleggio.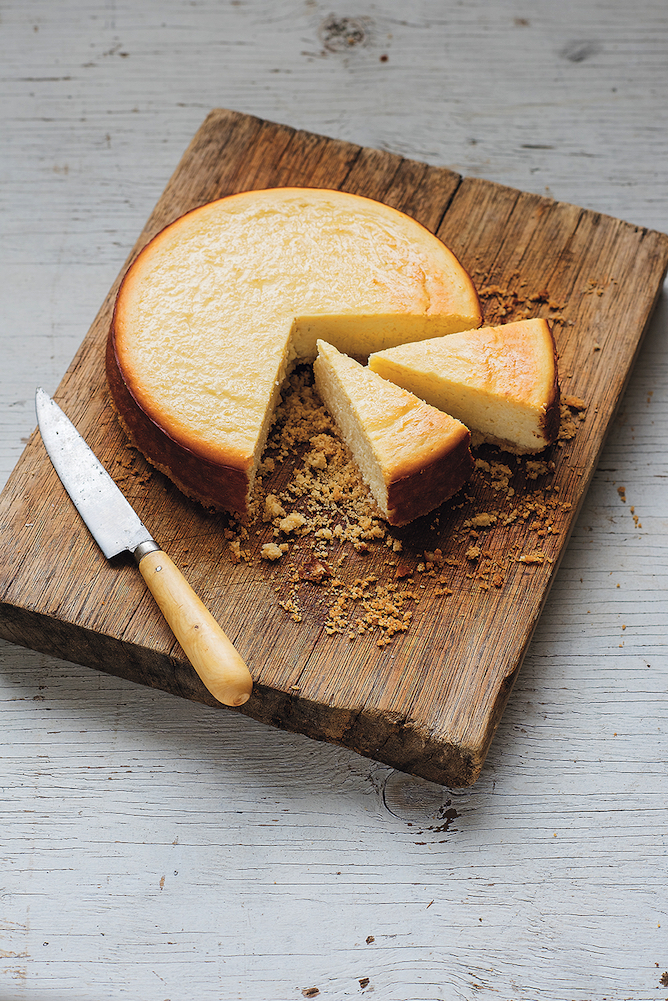 CAULIFLOWER, LIME AND COCONUT CHEESECAKE
Serves 8
200 g (7 oz) cauliflower florets
250 g (9 oz/generous 1 cup) cream cheese, chopped
300 g (10½ oz/1 1⁄3 cups) firm, fresh ricotta cheese
150 g (5½ oz/2⁄3 cup) caster (superfine) sugar
4 tablespoons lime juice
Finely grated zest of 2 limes
3 eggs, beaten well
45 g (1½ oz/½ cup) desiccated (grated dried) coconut
2 tablespoons plain (all-purpose) flour
1 teaspoon coconut essence, or to taste
CHEESECAKE BASE
175 g (6 oz) plain sweet biscuits, such as shortbread, broken
80 ml (2½ fl oz/1⁄3 cup) melted coconut oil
50 g (1¾ oz/½ cup) desiccated (grated dried) coconut
For the cheesecake base, place the biscuits in a food processor and mix to fine crumbs. With the motor running, add the oil and coconut and process until combined well. Press into the base of a 20 cm (8 inch) springform tin.
Preheat the oven to 170°C (340°F). Steam the cauliflower over boiling water for 4 minutes or until tender, then cool in a colander. Process until very smooth, then add the cream cheese to the processor and mix until smooth, stopping to scrape the cream cheese down occasionally. Add the ricotta, sugar, lime juice and zest and process until smooth, then add the eggs, coconut, flour and essence and process until smooth.
Pour into the tin and bake for 50 to 60 minutes or until firm in the middle. Turn off the oven, open the door slightly, then leave until the cheesecake is completely cold.
Images and recipes from Cauliflower is King by Leanne Kitchen, Murdoch Books, RRP $19.99. Photography by Leanne Kitchen, Illustrations by Alissa Dinallo and Kitty Clement. Used with the permission of Murdoch Books.
This story originally appeared in PS News online.