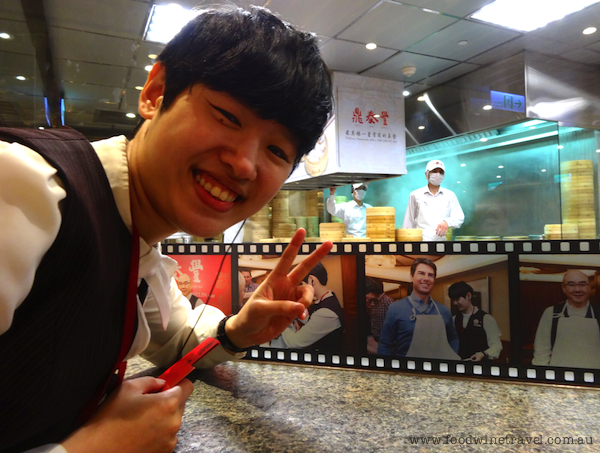 If there is such a thing as six degrees of separation, I'm only two away from Tom Cruise. How cool is that? Okay, that's bending the truth a little, but I do have some evidence …
In Taiwan, I had dinner at Din Tai Fung, a restaurant chain that makes awesome dumplings and xiao long bao (small steamed buns).
Chances are you've heard of Din Tai Fung, which originated in Taiwan but has branches throughout Asia, the United States and Australia. Although I've often intended to check it out in Sydney, somehow I've never got around to it.
Tom Cruise visits Taiwan
So there I was at the restaurant in the basement of Taipei 101, one of the tallest buildings in the world, and looking after our table was the very lovely Karen Huang (above).
Now Karen is not an "in your face" sort of gal so it took some time for the subject of Tom Cruise to arise in the conversation, but it turns out he visited the restaurant on April 6 when he was in Taiwan promoting his latest movie.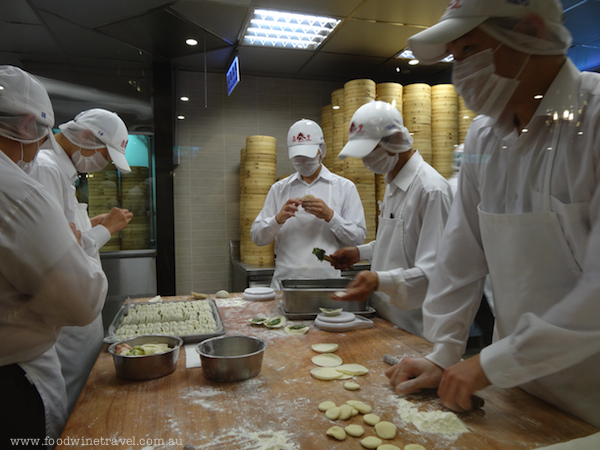 It was Karen's duty to look after him at the restaurant, and their happy snap is now displayed just below the glass windows through which the chefs can be seen rolling and pinching and doing all the other things they do to create their beautiful dumplings.
It's amazing watching the chefs at work because their attention to detail is extraordinary. The pork xiao long bao, for example, must weigh 21 grams apiece, no more, no less. This means 16 grams of pork filling and 5 grams of dough, weighed piece by piece on scales as they are being made.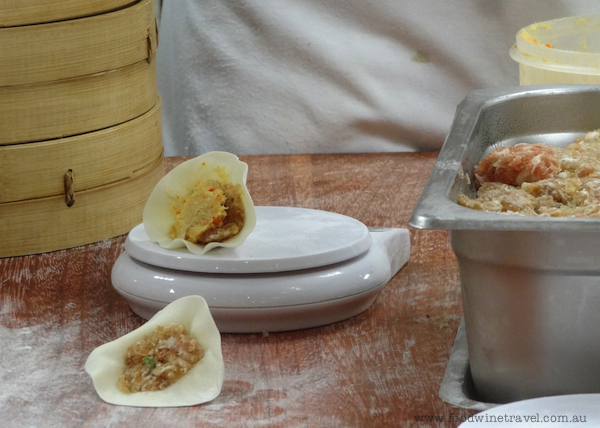 Each one has to have precisely 18 folds pinched on top. When offshoot restaurants open abroad, chefs are sent from Taiwan to train the staff so that all of these requirements are adhered to. This precision is pretty incredible when you think about how many dumplings Din Tai Fung produces each day.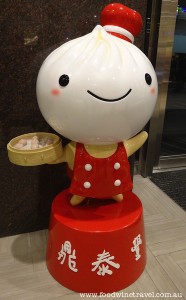 On a typical Monday, the Taipei 101 restaurant produces 5000 pork xiao long bao; on weekends or holidays, it might be as many as 10,000. And that's just for this one product!
There are 12 different xiao long bao and dumplings, not to mention appetisers, soups, noodles and other dishes. So the output is really quite staggering.
There are now 82 Din Tai Fung restaurants around the world. The Taipei 101 restaurant was the sixth to open in Taiwan – it's an enormous, casual, busy, noisy space that still manages to achieve a bit of class through the use of metal chopsticks, beautiful glassware, ceramic pots of purple orchids and Chinese brush paintings on the walls.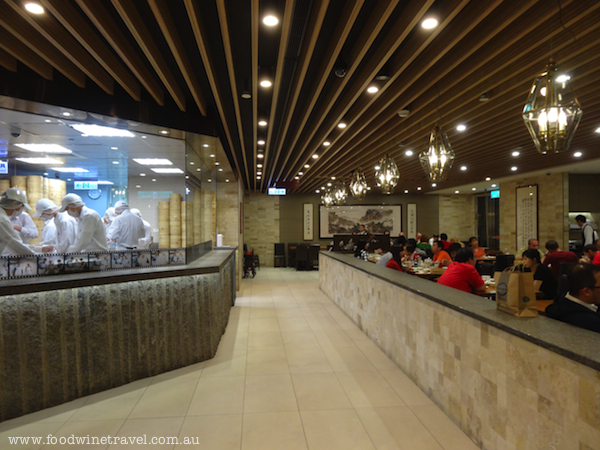 Our meal started with appetizers of spicy pickled cucumber and green bamboo with a dash of mayonnaise. After that came a procession of pork xiao long bao (below left), steamed shrimp and pork shiaomai (top right, below) pork and crab roe xiao long bao, steamed fish dumplings, and the emperor of them all, truffle and pork xiao long bao, made with Italian black truffle.

Along with the heavenly-scented truffle and pork xiao long bao (pictured below) came a hot and sour soup (made with red tofu), rice and a few more morsels: shrimp and pork pot stickers and spicy shrimp wontons (bottom right, above).
Dumpling etiquette
Karen demonstrated how we should eat the dumplings by picking them up at the top with our chopsticks and putting them on a Chinese spoon. She then poked at the bottom of the dumpling with the chopsticks until it broke open and the juices flowed into the bowl of the spoon.
After slurping up the juices from the spoon, she picked up the dumpling with the chopsticks and dipped it in black vinegar before eating it. And there you are … that's the secret to Chinese dumpling etiquette.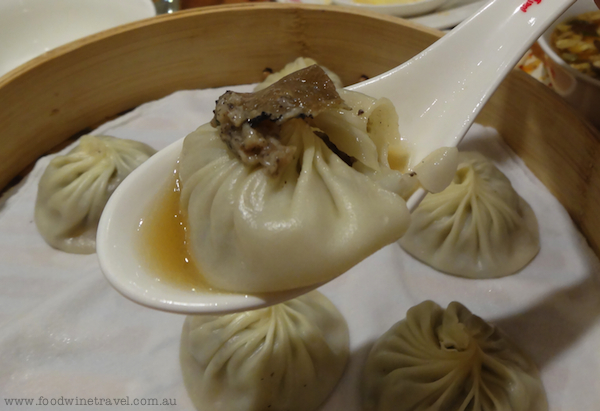 All of the dumplings were utterly delicious and a couple of people at our table who don't normally eat dumplings were instant converts.
Tom Cruise was apparently a very happy diner too. Karen revealed that his favourites were the shrimp and pork pot stickers and the spicy shrimp wontons.
He had a go at making some dumplings during his visit but Karen was coy about his efforts. She described his technique as "so-so" and gave him a score of 80 out of 100. It's good to know that even Tom Cruise isn't perfect.
Fact file:
Din Tai Fung restaurant
Taipei 101 store
B1, No. 45, Shifu Road,
Taipei City, Taiwan.
www.dintaifung.com.tw
Travel information: Taiwan Tourism Bureau