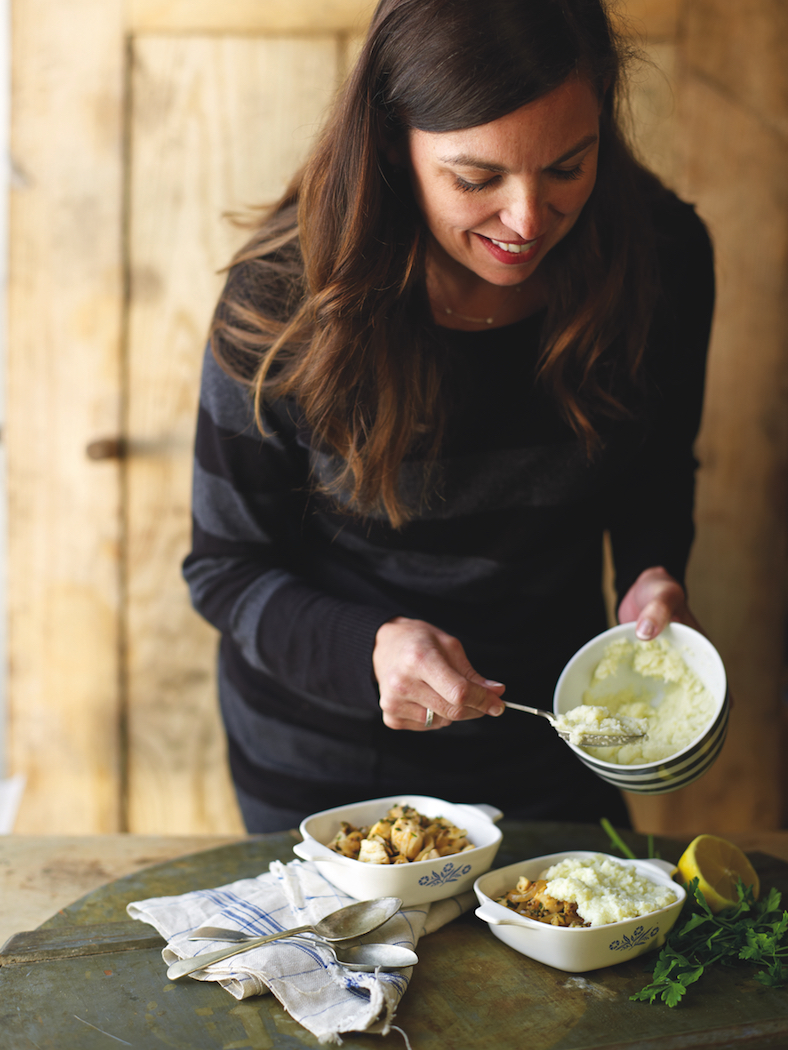 Fast, fresh, easy – and low in calories. I can't think of a better way to eat, really. It'd be nice to eat whatever we want, but as Jane Kennedy points out in The Big Book of Fabulous Food, eating whatever we want means that we get FAT.
So the 152 recipes in her latest book, published by Hardie Grant, are pretty much all carb-free and low in calories, packaged up in a delicious collection delivered with good grace and humour.
Kennedy has worked on some of Australia's most popular film and television shows, and is the partner of fellow comedian Rob Sitch, with whom she has five children. Having delivered her brood in the space of six years, she says her stomach soon resembled a piano accordion, and in a fog of sleep deprivation and nappies, she turned to comfort food for solace.
No carbs in diet
She quickly realized that comfort food was no comfort at all and it actually made her feel miserable. So she set about cutting "all the carby stuff" out of her diet, coming up with flavour-packed recipes that led to a number of cookbooks including Fabulous Food Minus The Boombah, OMG! I Can Eat That?, One Dish, Two Ways, and now this latest one.
I like the way she has taken well-loved dishes and cleverly tweaked them so that they still taste great. There are so many delightfully easy suggestions, such as her eggs baked in bacon-lined ramekins, eggs baked in avocado halves, chicken waldorf bites, prawns stuffed into snow peas, and most yummy of all, scallops with cauliflower puree and apple.
Everything is so flavour-packed and enticing, I can see myself dipping into this book frequently. The fish dish here is baked in ramekins and easily prepared for a quick evening meal. I love the way the traditional potato topping has been replaced with cauliflower, one of my favourite vegetables. Very inspired.
Buy The Big Book of Fabulous Food  from Book Depository.
Buy The Big Book of Fabulous Food from Amazon.
Food Wine Travel gets a small commission on purchases through these links but it doesn't cost you any extra.
FISH PIEMAKIN
Serves 4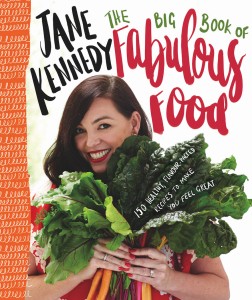 5g (¼ oz) butter
1 tablespoon extra-virgin olive oil
1 onion, halved and sliced
1 garlic clove, crushed
80 ml (2½ fl oz/ 1/3 cup) white wine
2 teaspoons wholegrain mustard
½ teaspoon cayenne pepper
sea salt and freshly ground black pepper
250 ml (8 ½ fl oz/1 cup) salt-reduced fish or vegetable stock
400 g (14 oz) firm white fish fillets, cut into cubes
1 teaspoon lemon juice
zest of ½ lemon
1 small handful tarragon, finely chopped
1 small handful flat-leaf parsley, finely chopped
50g (1¾ oz / ½ cup) grated parmesan
Cauliflower topping:
1 cauliflower, cut into florets
1 tablespoon milk
1 tablespoon Greek yoghurt
1 teaspoon prepared horseradish
sea salt and freshly ground black pepper
Preheat the oven to 180C (350F).
Heat the butter and oil in a non-stick frying pan over medium heat. Cook the onion and garlic until softened. Add the wine and let it sizzle.
Stir in the mustard, cayenne pepper and the salt and pepper. Add the stock and let it bubble for a few minutes.
Add the fish to the pan with the lemon juice, lemon zest, tarragon and parsley. Turn down the heat to a simmer and cook for about 5 minutes.
To make the cauliflower topping, microwave the cauliflower and milk in a microwave-safe dish for about 3 minutes on high (100%), or until the cauliflower is tender. Add the yoghurt, horseradish and salt and pepper and whiz in a food processor until it resembles mashed potato.
Using a slotted spoon, transfer the fish and onion mixture into 4 ramekins. Add a little of the juice to moisten and top with a layer of the cauliflower topping. Sprinkle parmesan on top and bake for about 25 minutes, or until golden. Serve hot.
This recipe is an edited extract from The Big Book Of Fabulous Food by Jane Kennedy, published by Hardie Grant Books, available in stores nationally and on www.cooked.com.au.
Images and recipe reproduced with permission of Hardie Grant Books. This post was originally published in PS News online.