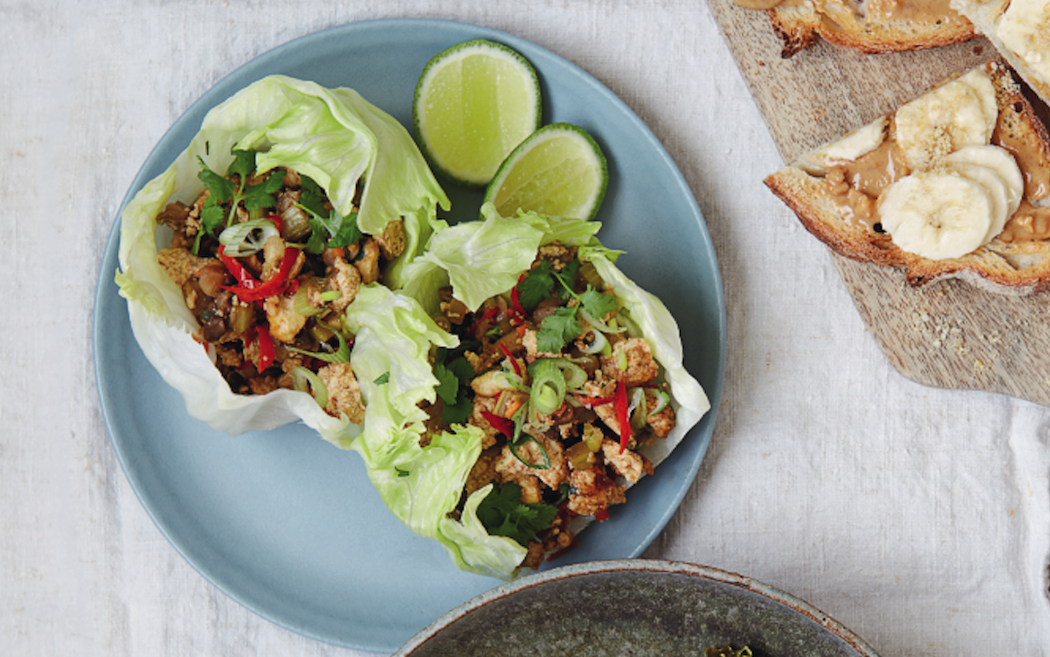 There are various reasons why more and more people are embracing a vegan lifestyle. For some, eating vegan is about being kind to animals, others are motivated by health concerns, while for others still, it's for environmental reasons. It could also be a combination of any or all of these.
Whatever the motivation, switching to a wholly plant-based diet can be daunting, even for people who are already eating a vegetarian diet. In their new book, 28 Days Vegan, published by Smith Street Books, Lisa Butterworth and Amelia Wasiliev suggest that some change is better than none, and that you should allow yourself a little flexibility if that's what helps you make long-lasting changes.
You could, for example, start by introducing one meatless day a week or one vegan meal a day. You could also start by going vegetarian first, using this as a stepping stone to eliminating animal products entirely. They even give advice on easing back into eating meat or dairy if that's what you eventually decide to do.
28 days of eating vegan
It's a pragmatic approach that resonates throughout the book, as they take you by the hand and walk you through 28 days of eating vegan. You could look on it as a beginner's guide to eating vegan, complete with shopping lists to make the transition easier, nutrition advice, dairy-free swap-outs and 28 days' worth of plant-based recipes.
There's a breakfast, lunch and dinner recipe for each of 28 days, along with recipes for snacks, drinks, sweets and baked goods. Most of the recipes are surprisingly quick to prepare, like the Tofu Lettuce Cups here that can be prepared and cooked in around 20 minutes.
The recipes are enticing and everything is laid out clearly with useful tips and informative illustrations. It's a great place to start if you want to make lasting changes.
---
Buy your copy of 28 Days Vegan from Book Depository (free delivery worldwide).
Buy your copy of 28 Days Vegan from Australian-owned Booktopia.
---
Recipe For Minced Tofu Lettuce Cups
Serves 1
25g extra firm tofu
½ teaspoon toasted sesame oil
1 small carrot, finely diced
1 celery stalk, finely diced
2 oyster mushrooms, finely diced
1 spring onion, thinly sliced
1 red chilli, thinly sliced
1 teaspoon light soy sauce
2 teaspoons hoisin sauce
5g coriander leaves, roughly chopped
2 iceberg lettuce leaves, cut to bowl size
lime wedges, to serve
Press tofu with paper towel to drain any excess water and use your fingertips to crumble. Heat oil in a frying pan over medium-high heat and fry carrot, celery and mushrooms for 4 to 5 minutes. Add tofu, half the spring onion, chilli, soy and hoisin and stir-fry to heat through.
Remove from heat, add coriander and serve in lettuce cups, topped with remaining spring onion and lime wedges.

Recipe and image from 28 Days Vegan by Lisa Butterworth & Amelia Wasiliev, published by Smith Street Books and reproduced with the publisher's permission.
This story originally appeared in PS News.