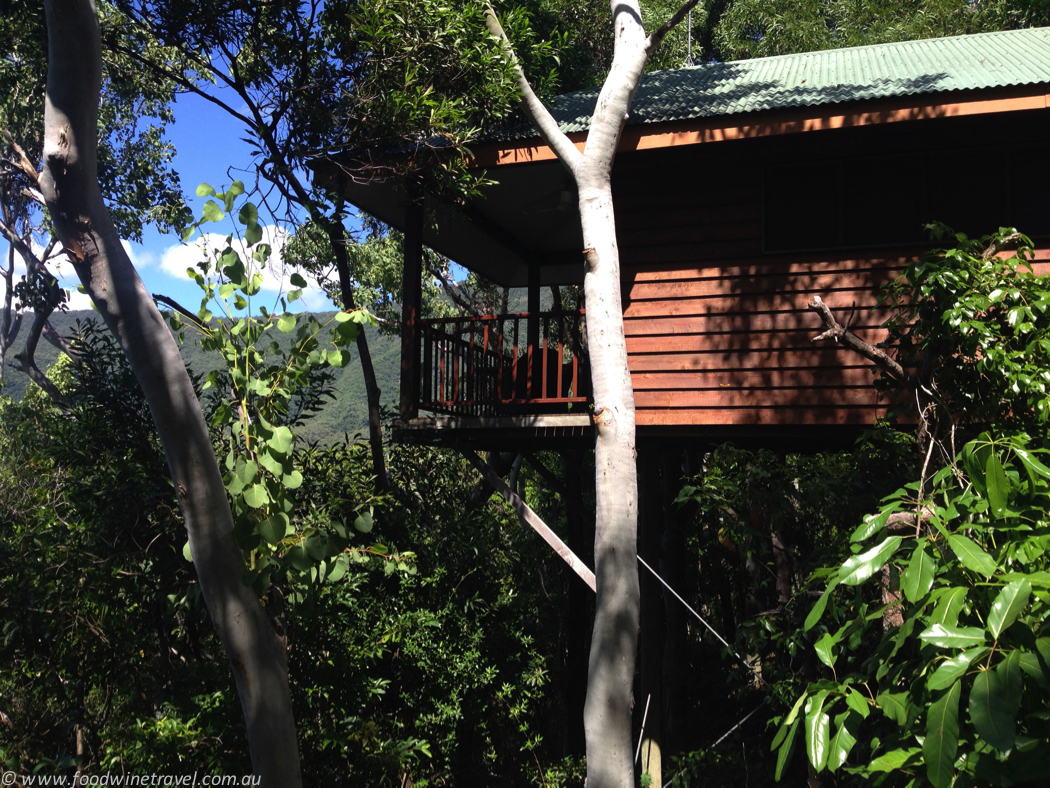 For privacy, exceptional views, glorious beaches and a tropical setting, Thala Beach Lodge ticks all the boxes. Located on a coastal headland 15 kilometres south of Port Douglas, this nature and wildlife retreat is the perfect spot for getting away from it all.
The 83 individual bungalows nestle into the forest, echoing their surrounds with polished wooden floors and colours of the earth. Trails lead down to private sandy beaches and sheltered coves, while the surrounding rainforest boasts some amazing bird life.
In addition to the Sandpiper Suite, an intimate hideaway on the tip of the peninsula, there are three types of bungalows to choose from.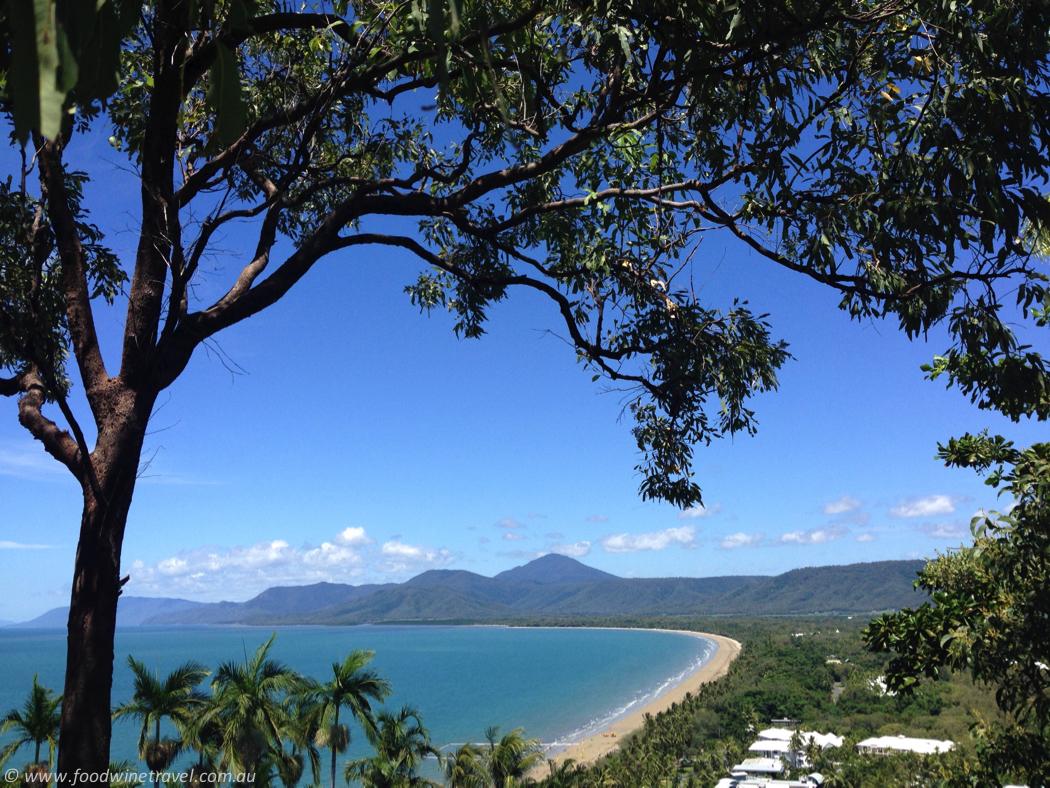 Coral Sea Bungalows perch in the upper canopy of the forest and have spectacular views over the treetops to the Coral Sea. Eucalypt Bungalows nestle in the forest canopy, looking out over the rainforest and particularly appealing to birdwatchers. The Jungle Walk Bungalows are low-set deep within the forest.
I can never tire of looking out over the sea and so our Coral Sea Bungalow with its view of Oak Beach stretching for miles is one that I'd be perfectly content to bunker down in with my love for weeks.
But we're here for two nights only, so we make the most of it by participating in some of the terrific complimentary nature walks, dining on tropical-inspired dishes in Osprey's Restaurant and taking cooling dips in the gloriously unobtrusive rock pools on site.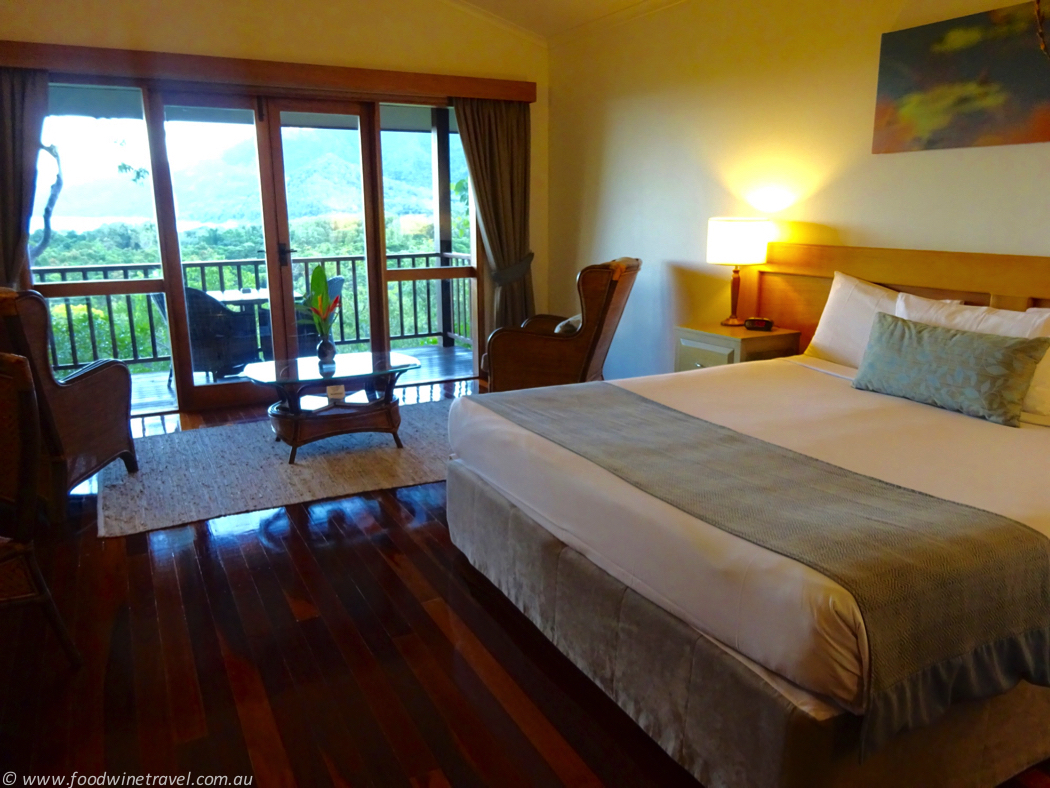 Our bungalow is stylish and comfortable, with full-length glass doors opening to a spacious balcony and louvred windows that allow the tropical breeze to gently flow through. It's a steep, but short, uphill walk from our bungalow to the main Lodge building where the restaurant and Curlews Lounge are located.
This is not a place for someone who wants to step outside the door and find shops and restaurants, although the Lodge does offer regular shuttle services to Port Douglas.
Rather, it's the perfect getaway for those who want to feel the wind in their hair, the sand between their toes, listen to the birdsong and enjoy a quiet appreciation of the Australian bush sweeping down to the Coral Sea.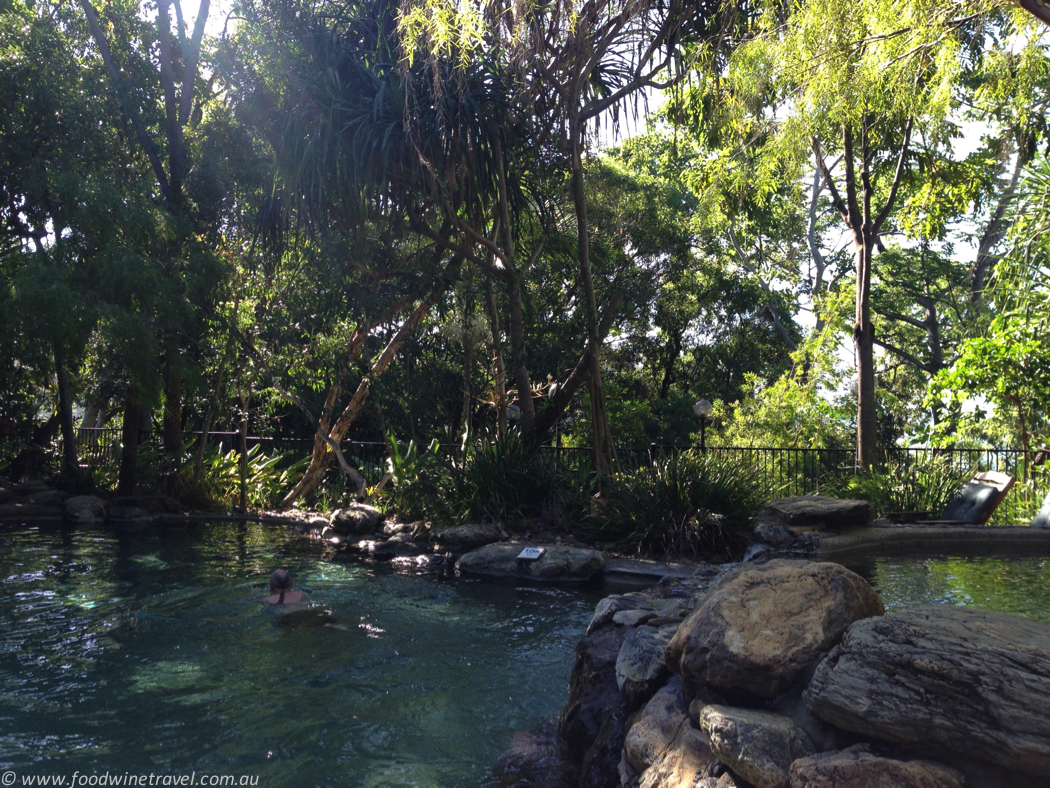 The Food Wine Travel checklist:
Comfy bed √
Good shower √
Free wifi x (Internet access only in the lobby)
Free parking √
Tea and coffee in room √ (locally grown plunger coffee available for $12)
We stayed in: Bungalow #35.
Fact File:
Thala Beach Lodge
Private Road, off Captain Cook Highway
Oak Beach, Queensland 4877
Australia
Tel: +61 (0)7 4098 5700
Christine and Maurie were guests of Thala Beach Lodge, and Christine flew to Port Douglas as a guest of Port Douglas Tourism. You might also like our story on Thala Beach Nature Reserve.