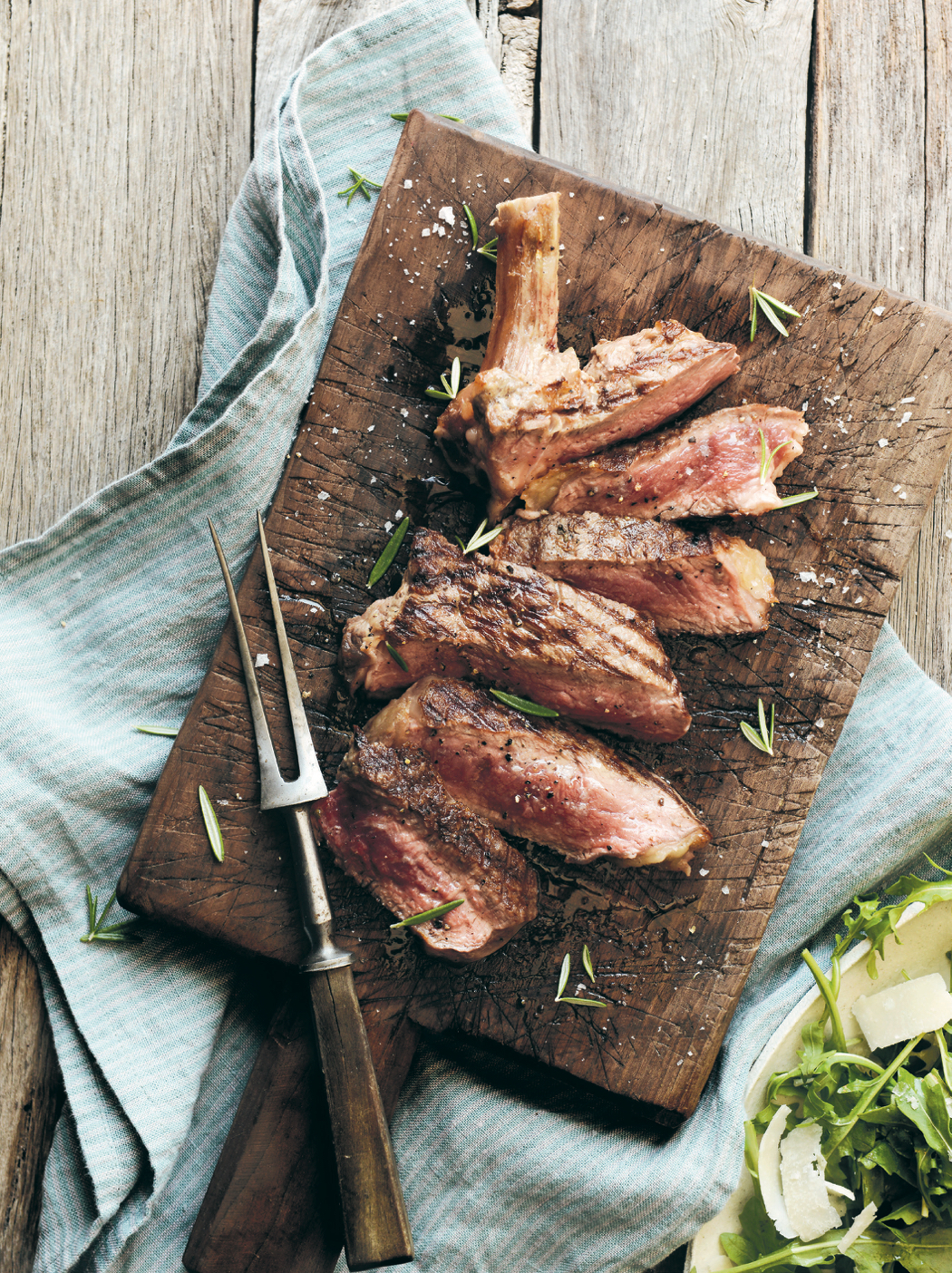 If only I'd had Emiko Davies' lovely book, Florentine, before I went to Florence last year. Published by Hardie Grant Books, it is full of local insights into Florentine food traditions, from where to find the best gelato to how to drink the local dessert wine, vin santo (with cantuccini – almond biscotti – to dunk into it).
Far more than a cookbook, Florentine is more a celebration of this beautiful city with its rich history and enviable food culture. With its almost sepia-toned pages and immersive photography, it's as beautiful to look at as it is to cook from.
"In Florence, history has a way of weaving itself through every aspect of life, and food is no exception," says Davies. "The kitchen staples and many of the favourite dishes of the Renaissance city's cuisine are much the same as they were during Dante's medieval Florence or Catherine de' Medici's 16th century because, as locals like to say, 'squadra che vince non si cambia' – in other words, you should not (and need not) change a good thing."
Blog about Tuscan food
Davies was raised in China by her Japanese mother and Australian father, but moved to Florence in her 20s while completing a fine arts degree. She met and married her Italian husband there, and recently returned there after a brief hiatus in Australia. I've long been following her blog, www.emikodavies.com, where she writes about Tuscan food, its history and traditions.
Her observant eye and diligent research makes her the perfect tour guide as she takes readers on a stroll through the streets of Florence, past bakeries and pastry shops bustling with espresso sippers, colourful markets, busy trattorias, butchers, hole-in-the-wall wine bars and late-night gelaterias.
The stories are interwoven with the city's much-loved recipes, from Tuscan bread and panzanella (tomato and bread salad) to spinach and ricotta ravioli, and the famous Florentine steak, reproduced below.
Every recipe comes with a detailed introduction that sets the picture and puts the dish into historical context. This is the story of Florence, dish by dish.
**Buy Florentine from Book Depository.
Food Wine Travel gets a small commission on purchases through this link but it doesn't cost you any extra.
SEARED & SLICED STEAK (Tagliata di Manzo)
Serves 4
800 g (1 lb 12 oz) rump (sirloin) or rib-eye (bone-in) steak, about 4 cm (1½ in) thick
1 rosemary sprig
125 ml (4 fl oz/½ cup) extra-virgin olive oil
1 handful rocket (arugula), to serve
shaved parmesan, to serve
Remove the meat from the refrigerator 1 hour before cooking to bring it up to room temperature.
Bash the rosemary with the palm of your hand on the chopping board to release the essential oil, and drop in the olive oil in a small jug or bowl and let infuse for 1 hour.
Heat a chargrill pan to maximum heat. Season the meat with salt and brush over some of the rosemary-infused oil. When the pan begins to smoke, turn down the heat just a little and immediately place the steak in the pan.
Cook for 4 minutes on each side, turning every 2 minutes, then cook for a further 2 minutes on the bone side, holding the steak upright with a pair of tongs. Transfer the meat to a plate, pour over the rest of the rosemary-infused oil and cover with aluminium foil to rest for 4–6 minutes.
Slice the meat into 1.5 cm (½ in) thick pieces, season with freshly ground pepper and serve topped with fresh rocket, shaved parmesan and the oily juices left over from resting the meat.
This is an edited extract from Florentine by Emiko Davies, published by Hardie Grant Books, available in stores nationally
This post was originally published in PS News online. Recipe and images reproduced with permission of Hardie Grant Books.