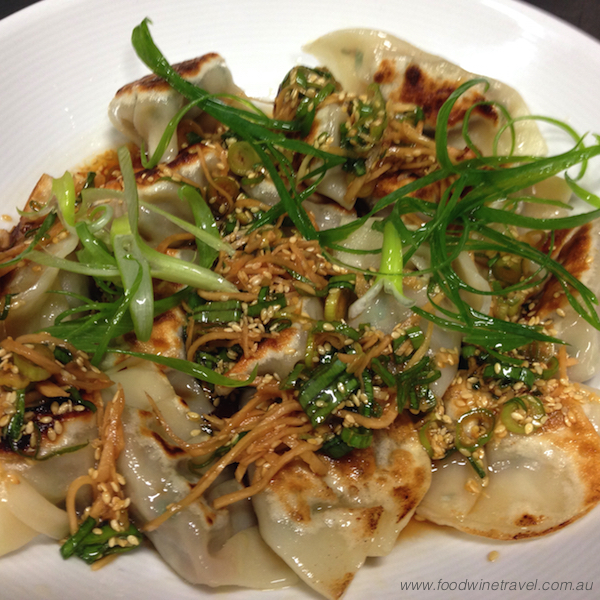 As relative newcomers to Brisbane, we've only just discovered The Golden Pig, in Newstead, run by talented chef duo Mark and Katrina Ryan. Their food and wine school operates as a licensed café on weekdays and switches to cooking classes, demonstrations and corporate events on evenings and weekends.
Earlier this week we attended an autumn dinner showcasing produce from Southern Queensland Country, and we had a lot of fun helping to prepare the entreés before sitting down to the main course. Among the appetizers we assembled were these Lamb dumplings with a sensational ginger and shallot dipping sauce that we'll definitely be replicating at home.
Katrina used Mallow organic lamb from a farm near Stanthorpe, and Mark matched the dumplings with an Irish Red Ale from the Granite Belt Brewery at Stanthorpe. This (genuine craft) beer has a caramel taste with bitter finish; we can highly recommend this great pairing.
LAMB POT STICKERS WITH GINGER AND SHALLOT DIPPING SAUCE
For the pot stickers: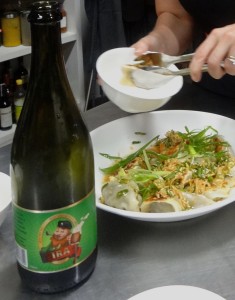 4 leaves wombok, finely shredded
½ teaspoon sea salt
½ teaspoon sugar
300 grams lamb mince
¼ bunch garlic chives, chopped
½ cup water chestnuts, finely chopped
1 tablespoon finely chopped ginger
2 tablespoons light soy sauce
1 teaspoon sesame oil
1 tablespoon Shaoxing wine
2 teaspoons cornflour
24 round wheat dumpling wrappers
2 tablespoons peanut oil for cooking
METHOD
Toss the cabbage with the salt and sugar and leave for 30 minutes. Squeeze the moisture from the cabbage and place in a bowl with the rest of the ingredients and mix well. Place a small spoonful of filling in the centre of a wrapper and moisten the edges with water. Fold over to make a half moon shape and pleat the sealed edge with your thumb and forefinger.
Place on a tray lightly dusted with cornflour and cover with a tea towel. Cook the dumplings in two batches. Boil for 4 to 5 minutes in plenty of boiling water. Remove from the water with a wok sieve, drain well and then tip into a hot frypan with the peanut oil to colour the base of the dumplings.
Ginger and shallot dipping sauce: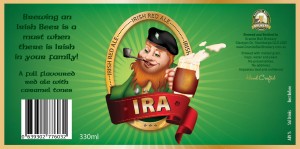 3 tablespoons caster sugar
2 tablespoons Shaoxing wine
2 tablespoons red vinegar
3 tablespoons light soy sauce
1 tablespoon sesame oil
1½ tablespoons peanut oil
2 green shallots, finely sliced
2 tablespoons fine julienne ginger
METHOD
Whisk together the sugar, Shaoxing wine, vinegar and soy sauce until the sugar dissolves. Stir in the oils, shallot and ginger.
Recipe courtesy of The Golden Pig Food & Wine School.
You might also like: Strawberry Roulade, Southern Queensland Country; Exploring Killarney.