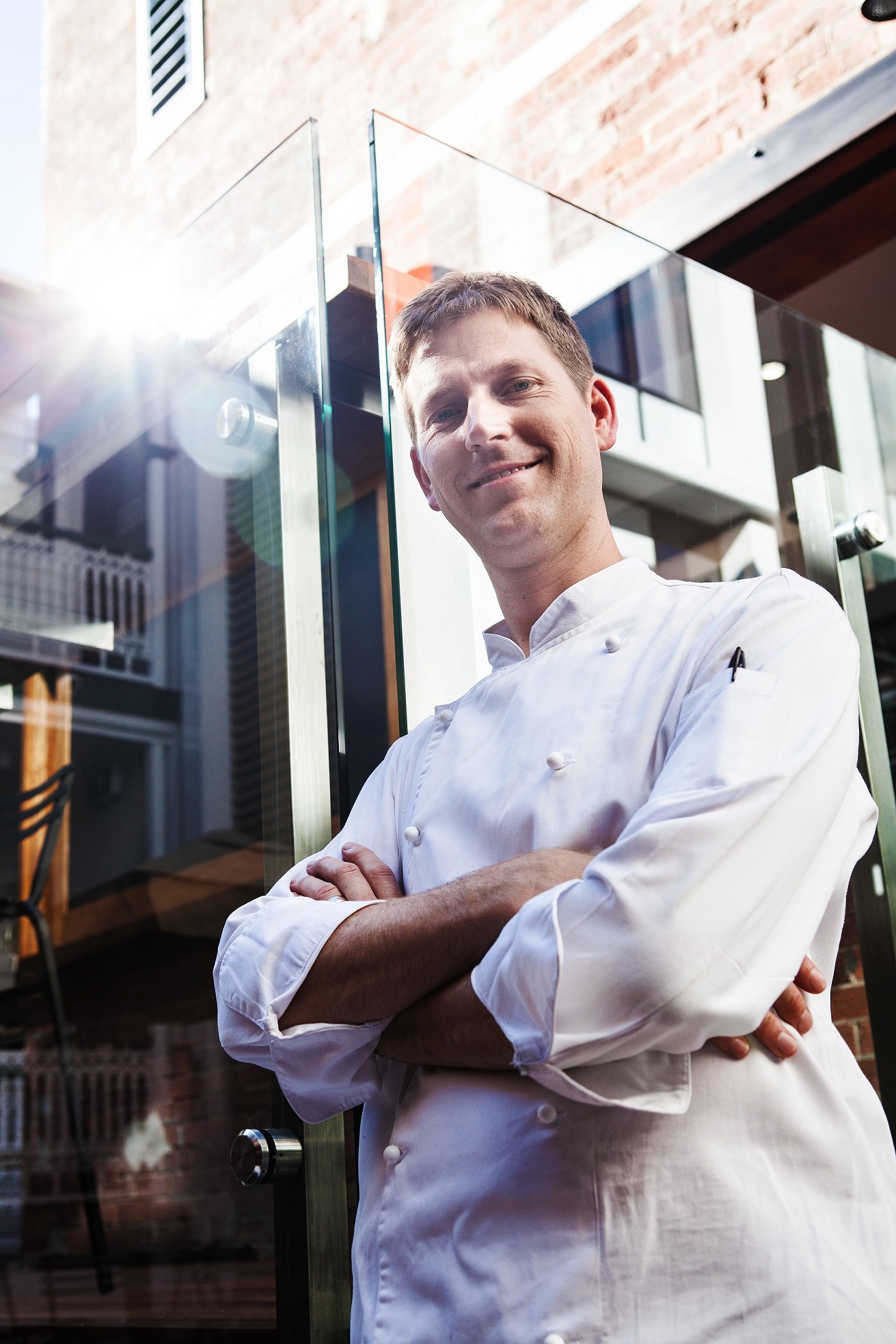 Late last year we had the privilege of dining at Kennigo Social House, next door to the Mantra Richmont Hotel in Spring Hill, Brisbane. We were hugely impressed with the meal, as we reported in our post on the experience.
Head chef Steven Herold turns out exactly the sort of food we like to eat – light, fresh and full of flavour. He recognises the importance of sourcing locally and created this lovely dessert around berries from Queensland's Sunshine Coast. It was such a pretty dish and he kindly agreed to share the recipe.
SUNNY COAST BERRIES, RIESLING FOAM, ORANGE JELLY
Serves 4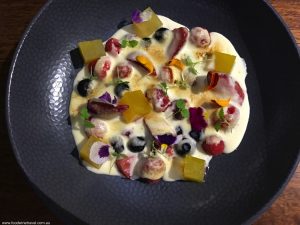 JELLY
300ml freshly squeezed orange juice
1½ sheets gelatine soaked in cold water for about 5 minutes
2 dessertspoons castor sugar (more if a sweeter jelly is desired)
Warm orange juice and sugar in a small pan, squeeze water from gelatine and add to juice.
Stir to dissolve and strain through a fine sieve, refrigerate for at least 4 hours until set.
PLATE UP
1½ cups of frozen mixed berries* or other quality Australian grown berries
1½ cups fresh mixed berries (strawberries, blueberries, raspberries, blackberries)
Orange jelly cut into 2cm squares
4 or 5 edible flowers of various colours
Baby/micro mint
2 egg yolks
200ml good quality Riesling wine
100gm castor sugar
METHOD
Arrange both the frozen and fresh berries on 4 plates, any large berries can be halved or quartered.
Have a pot of boiling water on the stove ready, add egg yolks, sugar and wine to stainless/glass bowl and place over simmering pot of water and whisk vigorously until mix is thick and airy. The mix will need to cook out to a temperature of around 75 deg C. to cook and stabilise the eggs.
Once the foam is thick and airy, spoon over the berries. You will need either a small blow torch or alternatively place under a hot grill for a few minutes to lightly brown the top of the foam (be careful not to burn yourself on the plate if using the grill method).
Arrange the jelly squares, flowers and mint carefully on top and around the foam.
*Steven uses My Berries, frozen berries from the Sunshine Coast.
Recipe from Steven Herold, head chef, Kennigo Social House.