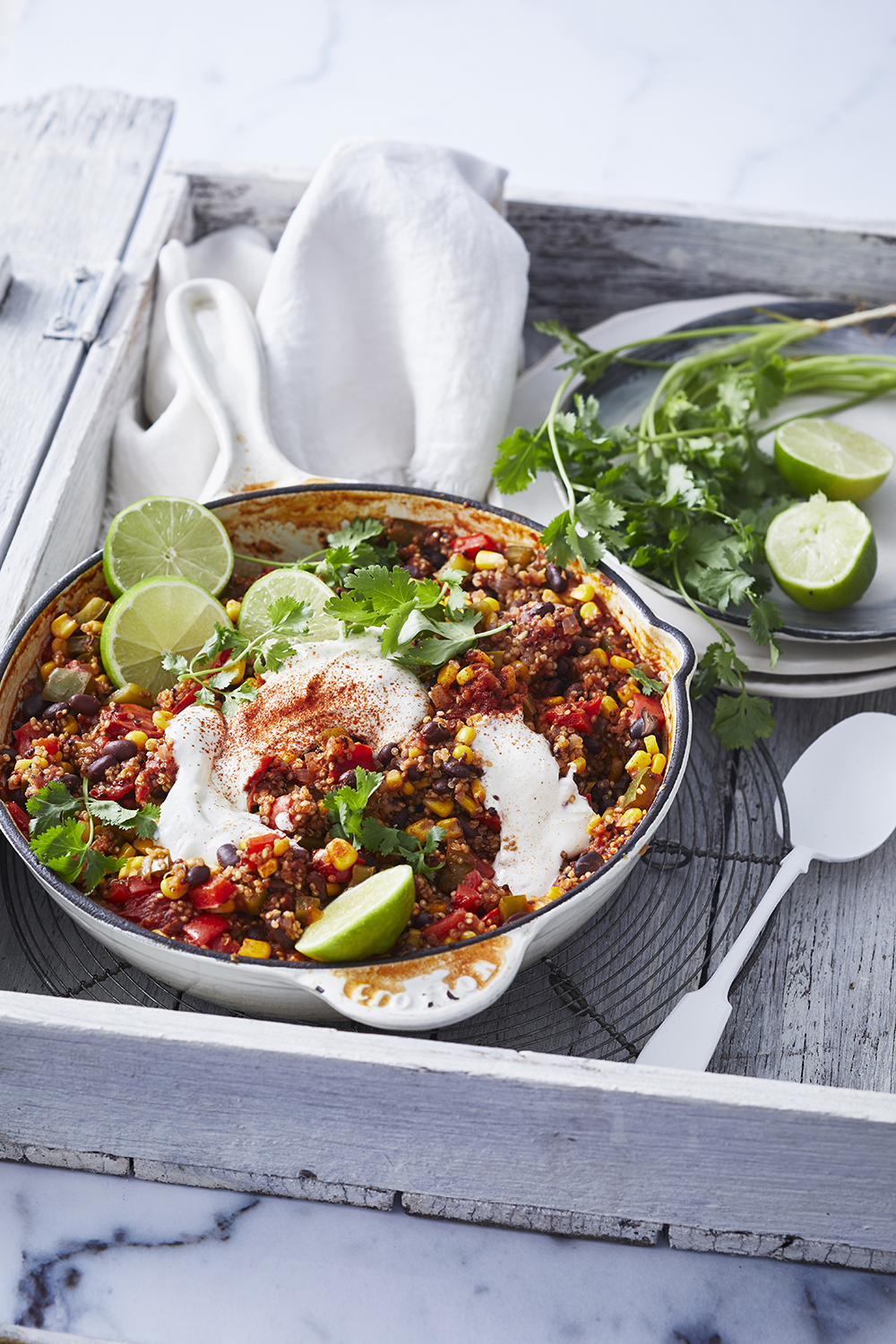 "Day after day people share with us how tired they're feeling, how depleted their immunity is and how they're desperate to feel healthy, but they worry it's complicated, expensive or out of reach," say Sally Obermeder and Maha Corbett in the introduction to their book, Super Green Super Easy, published by Allen & Unwin.
The sisters run a lifestyle website and online store, SWIISH.com, and they previously co-authored Super Green Smoothies, The Good Life and Super Green Simple and Lean. In all their books, they have set out to show that healthy food doesn't have to be expensive, bland or boring, but instead can be super easy, fast, lean and incredibly delicious.
Mostly plant-based recipes
Their latest book stays true to their belief that a predominantly plant-based lifestyle with added superfoods, good fats and oils, grains and lean protein is the way to go. The book tackles the number one hurdle that faces so many of us when it comes to eating well and feeling healthy – time.
Divided into six sections – salads, one-pot meals, bowls, one-tray wonders, smoothies and snacks – its recipes are nutritious and quick to prepare, with affordable ingredients. They have included an ingredients list for pantry, fridge and freezer, have some clever tips for cooking on a single tray, and offer a handy chart identifying which recipes are dairy-free, gluten-free, vegan, vegetarian and so on.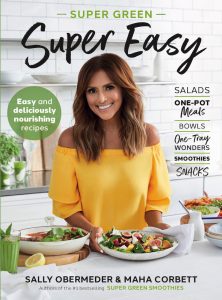 ---
Buy your copy of Super Green Super Easy from Book Depository now (free delivery worldwide).
Buy your copy of Super Green Super Easy from Australian-owned Booktopia.
---
VEGAN MEXICAN FIESTA
Serves 4
2 tablespoons extra virgin olive oil
1 small red (Spanish) onion, finely diced
4 garlic cloves, crushed
2 capsicums (peppers) (red, green, yellow or orange), diced
400 g (14 oz) tin black beans, drained and rinsed
375 ml (13 fl oz/1½ cups) vegetable stock
750 g (1 lb 10 oz/3 cups) tinned whole peeled tomatoes
300 g (10½ oz/2 cups) frozen corn kernels
200 g (7 oz/1 cup) black and white quinoa, rinsed
1 tablespoon smoked paprika, plus extra, to serve
1 teaspoon ground cumin
1 lime, juiced
50 g (1¾ oz/1 cup) coriander (cilantro) leaves
pink salt and freshly ground black pepper
Greek-style yoghurt, to serve (optional)
Heat the oil in a large saucepan over medium heat. Add the onion and cook for 2 to 3 minutes until softened. Stir in the garlic and capsicum, and cook for 2 minutes until fragrant. Add the black beans, stock, tomatoes, corn, quinoa, paprika and cumin to the pan.
Cover with a lid, turn the heat down to low and cook for 25 to 30 minutes until cooked through, the liquid has reduced fully and the quinoa is fluffy. Stir in the lime juice and coriander, and season with salt and pepper. If desired, add a few dollops of Greek-style yoghurt and an extra sprinkle of smoked paprika.
Recipe and images from Super Green Super Easy, by Sally Obermeder and Maha Corbett. Published by Allen & Unwin and reproduced with the publisher's permission.
This story originally appeared in PS News.