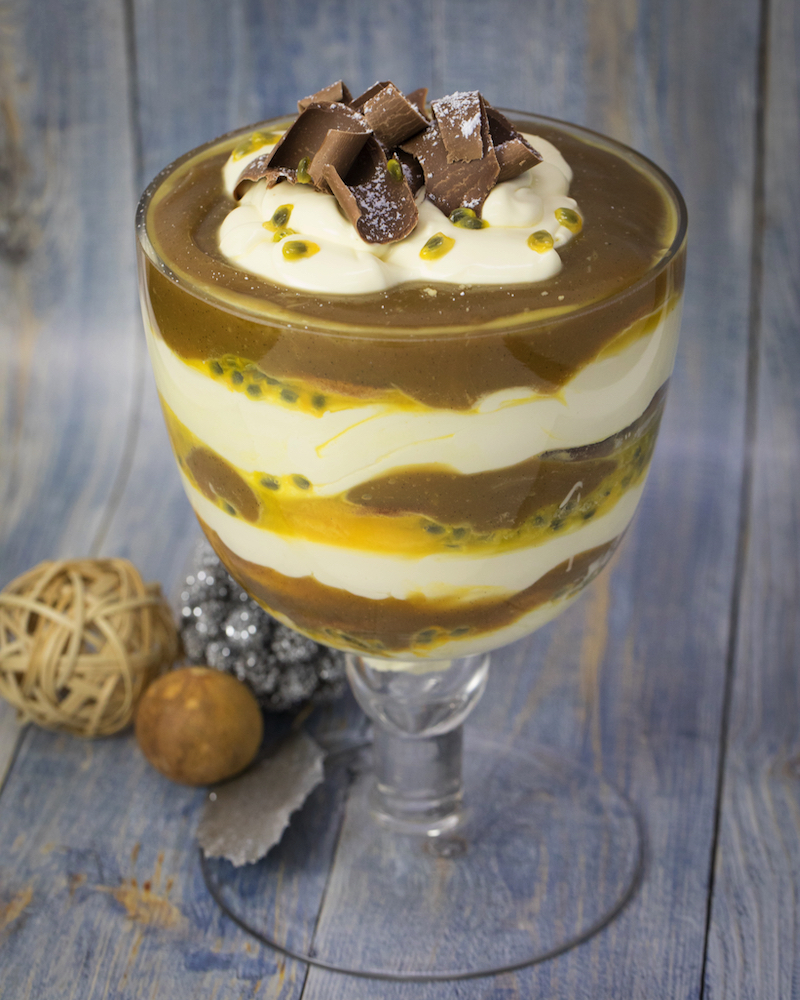 Kirsten Tibballs knows how to impress, especially when it comes to desserts, and even more so when she shows you how to make this incredible Christmas Trifle in 15 minutes.
The owner of Melbourne's Savour Chocolate and Patisserie School, Tibballs is renowned for her awesome desserts and chocolates. You can re-create some of the wow factor by enrolling in her online classes.
Her festive trifle has lashings of butterscotch sauce, fresh passionfruit and gingernut biscuits topped with dollops of cream and milk chocolate shavings.
Kirsten Tibballs' 15 Minute Christmas Trifle
Serves 8 to 10
1 tsp vanilla bean paste
Pinch of salt
250ml thickened cream
250g brown sugar
1 tbsp unsalted butter
800ml dollop cream (A)
150g icing sugar
Zest of 1 lemon
Packet of gingernut biscuits
10 fresh passionfruit
200ml dollop cream (B)
Small block of milk chocolate
Place the vanilla, salt, thickened cream and brown sugar in a saucepan and boil for 3 minutes. Add in the butter and whisk together and set aside to cool.
Combine the dollop cream (A), icing sugar and lemon zest in a bowl. Place one third of this in your trifle bowl. Top with a layer of passionfruit followed by a layer of gingernut biscuits and butterscotch sauce.
Repeat the process three times until the bowl is full. Place in the fridge for 2-3 hours to set. Finish with dollop cream (B) and chocolate shavings peeled off the block with a vegetable peeler.
Recipe courtesy of Kirsten Tibballs and Savour Chocolate and Patisserie School.