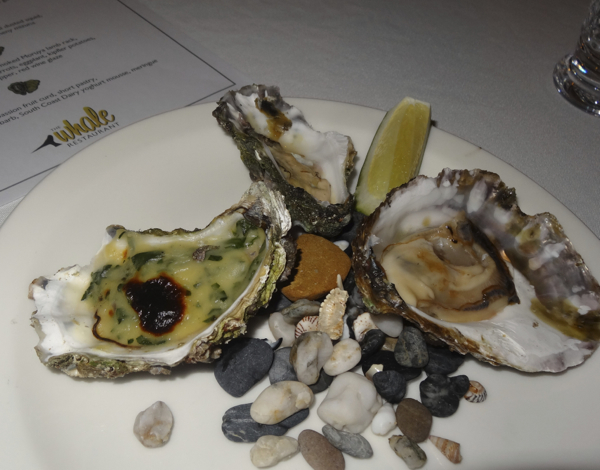 Last weekend's Oyster Festival dinner at The Whale Restaurant was a triumph. Ask any of the locals in Narooma and they'll tell you that the owners of The Whale Motor Inn, Matt and Jen Deveson, have raised the bar in town with the standard of dining they are offering.
Chef Matthew Hoar has been with them for a while but has only been head chef for a few months. He created an outstanding menu showcasing the best of the region's superb produce.
You know things are really getting serious when a rack of Moruya lamb is smoked with Dalmeny peach wood and served with heirloom carrots from the Whale garden – no 100 mile eating here, it's more like 20 or less!
But I'm getting ahead of myself for there was a trio of Wagonga Inlet oysters to start with – one of the big, flat indigenous Angasi ones served au naturel, and two Sydney rock, one served au naturel with lemon wedges from the restaurant garden and one baked with Narooma spinach and ABC Tilba cheddar mornay.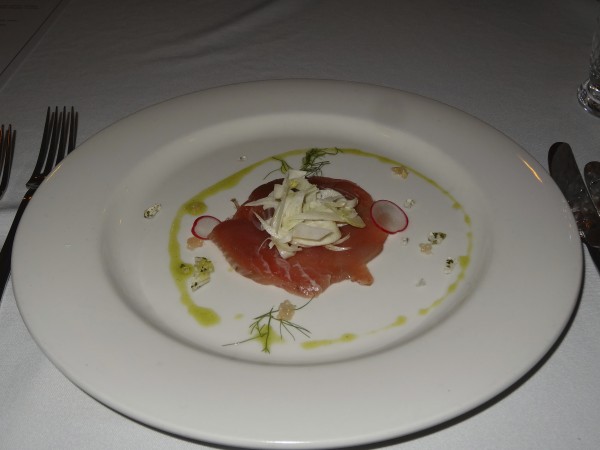 The entire meal was superb but if I had to pick a favourite dish it would be the next one: Bermagui yellowfin tuna cured in fennel and Elysium wild apple wine. It had a gorgeous dense creamy texture and was accompanied by fennel remoulade, Bermagui finger lime, parsley in verjuice jelly, and radish from the restaurant garden.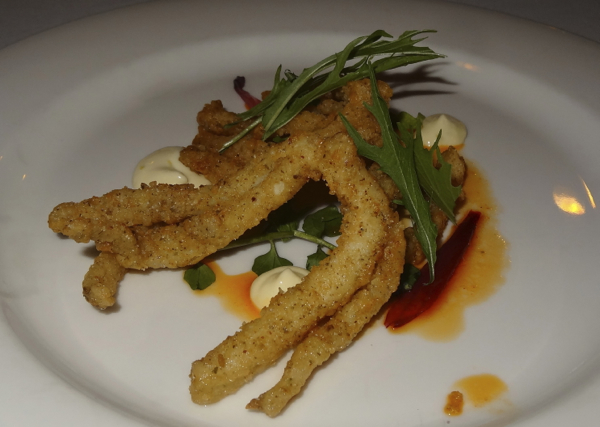 Next course was squid, dusted with lemon myrtle and chilli, followed by the lamb with a red wine glaze. I loved the dessert which had passionfruit curd in shortcrust pastry with dried rhubarb, yoghurt mousse and meringue.

Almost all of the ingredients were sourced from within a very small radius of Narooma and were presented with care and precision. The Whale has an excellent wine list that Matt takes a great interest in. He is very forthcoming with recommendations for food and wine matches.

Experiencing fine dining like this gives me a lot of hope for regional dining.
Fact file:
The Whale Motor Inn & Restaurant
104 Wagonga Street
Narooma NSW 2546
+61 2 4476 2411
www.whalemotorinn.com
Maurie and I were guests of The Whale Restaurant.
Related posts: Narooma Oyster Festival; Welcome to Australia's Oyster Coast.