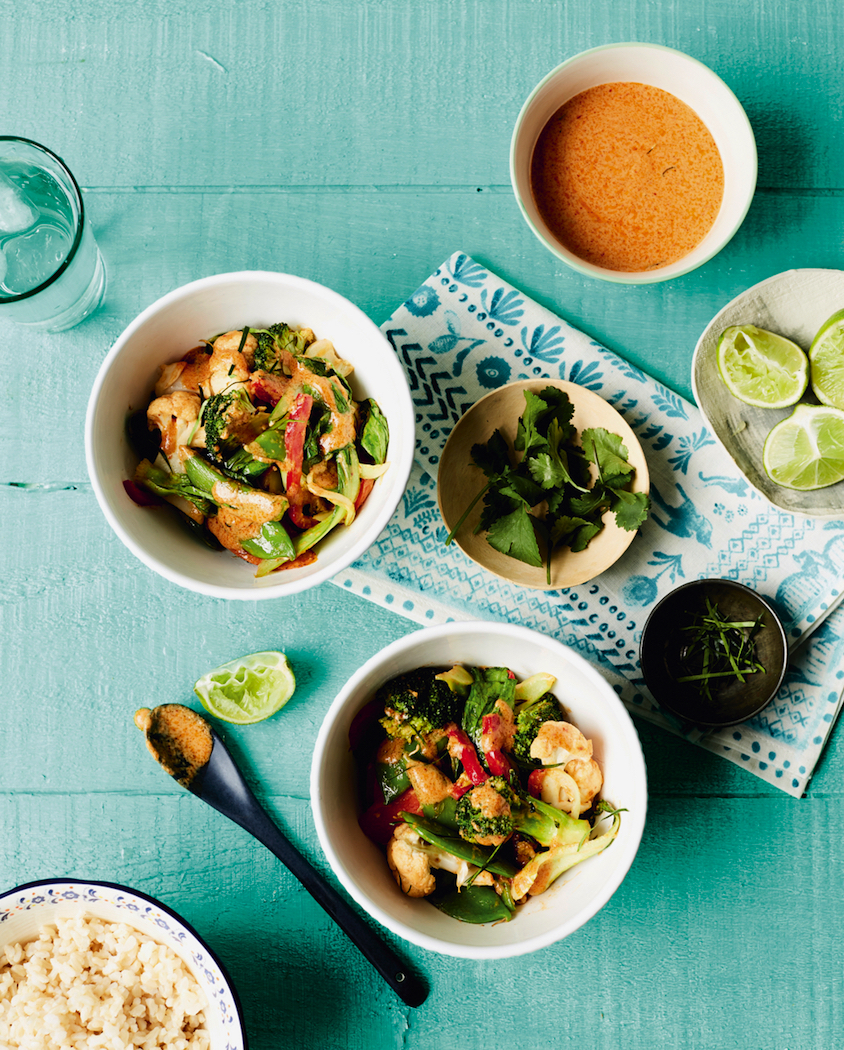 According to Google Trends, when it comes to diet-related searches Australians are most interested in plant-based diets. Paleo, gluten-free and other diets don't rank nearly as high. And it seems there is no stopping this trend towards plant-based eating.
Around 1 in4 Australians are either meat-free or consciously reducing their consumption of animal products. And according to Animals Australia, the number is growing.
It's a trend that has the potential to not only change our lives for the better but the lives of billions of animals and the health of the planet. Lyn White, the campaign director for Animals Australia, says we are witnessing the first stages of a profound paradigm shift.
"More and more people are consciously thinking about what they eat, realizing that the single greatest contribution they can make for the health of our planet, and for our own and our family's health, while also preventing unnecessary suffering, is to rethink the diet we inherited from our ancestors," she says in her introduction to Taste For Life, published by ABC Books.
Australia's leading animal protection organization, representing some 40 member groups and more than 2 million supporters, Animals Australia has endorsed this inspiring book that encourages people to eat kindly, tread lightly and live well.
The book has more than 100 recipes for breakfasts, snacks and lunches, mains like the vegetable curry featured here, comfort foods, delicious desserts and treats for barbecues, kids parties and the festive season.
Meat-free meals
There's also a lot of information about the virtues of eating meat-free meals, how plant-based foods can give you all the nourishment you need, how to get started, what to ditch and what to switch.
White says she was an adult before she realized she had never actually made a decision to eat animals. "I simply ate animals because my parents did. And my parents ate animals because their parents did. The realization that this was an inherited choice, rather than a conscious one, was life-changing for me."
One of the most obvious signs that sustainable eating is here to stay is the number of plant-based meat, egg and dairy alternatives appearing on supermarket shelves. Really, it's never been easier to eat consciously, and with this book on hand it is even easier.
Regarding the Vegie Stir-Fry recipe here, there are no hard and fast rules. Feel free to choose your favourite rainbow-mix of ingredients; just be sure to add more robust vegies such as cauliflower and carrot early, and delicate ones like snow peas in the last minute or so of cooking. The other trick to a good stir-fry is to make sure your vegies are dry before adding them to the hot pan, otherwise they'll steam and lose their fresh, crisp texture. Serve with steamed brown rice or noodles for a quick mid-week meal.
!! Buy Taste For Life from Book Depository, with free delivery worldwide !!
Food Wine Travel gets a small commission on purchases through this link but it doesn't cost you any extra.
VEGIE STIR-FRY WITH COCONUT RED CURRY SAUCE
Serves 4
2 teaspoons rice bran oil
1 teaspoon sesame oil
½ cauliflower, cut into bite-sized florets
1 carrot, julienned or very thinly sliced
1 head of broccoli, cut into bite-sized florets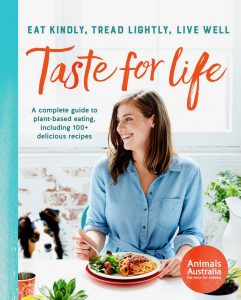 6–8 cups delicate greens (such as wombok cabbage or bok choy), cut into 3 cm pieces
½ red capsicum, seeded and cut into thick slices
1 teaspoon finely grated fresh ginger
zest of ½ lemon
200 g snow peas or sugar snap peas
1 teaspoon rice wine vinegar or apple cider vinegar
1/3 cup roughly chopped coriander (optional)
4 kaffir lime leaves, very finely shredded, to garnish (optional)
1 lemon or lime, cut into wedges, to serve
RED CURRY SAUCE
1 tablespoon vegan red curry paste
1 cup coconut milk
½ cup vegetable stock (or water)
4–6 kaffir lime leaves, very finely shredded
juice of 1 lemon
To make the red curry sauce, warm a heavy-based saucepan over medium heat, then add the curry paste. Let it fry, stirring occasionally, for 1 minute, before adding ½ cup of the coconut milk. Stir well, then let the mixture simmer and reduce for about 5 minutes, stirring occasionally to make sure it doesn't stick.
Add the remaining coconut milk, the stock and lime leaves, and mix well. Reduce the heat to a low simmer and let the sauce bubble away and thicken while you prepare the vegies. Just before you are ready to serve, stir in the lemon juice.
Heat a wok over medium–high heat. When it is hot, add the rice bran and sesame oils. Add the cauliflower and carrot and cook for about 2 minutes, stirring constantly to make sure the cauliflower florets cook evenly. Now add the broccoli and continue to stir. When the broccoli, carrot and cauliflower are tender, but not too soft, add the cabbage or bok choy, capsicum, ginger, lemon zest and snow peas. Toss well to combine, and fry for a mere minute or two, until the cabbage is just wilted and the peas have turned bright green, but still retain a bit of bite.
Immediately remove from the heat and sprinkle with the vinegar.
Serve with steamed brown rice or noodles, drizzled with the red curry sauce, sprinkled with chopped coriander and shredded lime leaves if desired, with a lemon or lime wedge on the side.
Recipe and images from Taste For Life, published by ABC Books and reproduced with their permission.
This story originally appeared in PS News online.