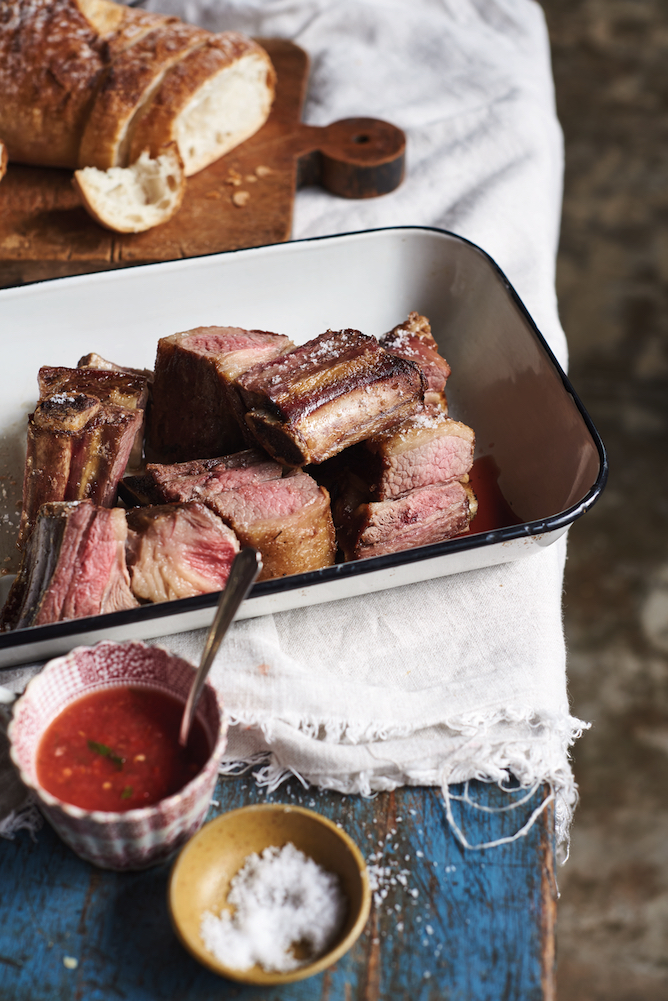 Defining the cuisine of Argentina is a bit like defining Australian cuisine – with so many outside influences, it's difficult to pinpoint what makes it unique. But inevitably, while some recipes remain close to their roots, others evolve in their new home, shaped by new hands and new ingredients.
Spanish, Italian, Russian, German, Armenian and Welsh immigrants have all left their mark across the dining tables of Argentina, resulting in dishes with a European heritage but a distinct South American feel. Over 60% of Argentines have Italian heritage, so not surprisingly, an Italian influence is visible everywhere. And given the country's colonial history, many dishes have a Spanish origin.
All of this makes for a very interesting and colourful cuisine that food-loving Argentines enjoy. Yet very little is known about Argentine cuisine outside of Argentina, certainly not to the same degree that Peruvian cuisine, for example, has come under the spotlight.
Long, languid meals
The Food of Argentina, published by Smith Street Books, goes some way towards redressing that. Authors Ross Dobson and Rachel Tolosa Paz describe the act of eating in Argentina as "a performance, a slow show of seduction". Argentine food is generally simple and unfussy, they say, and is more a vehicle for long, languid, convivial meals with friends and family.
Dobson is the author of 13 cookbooks including Food + Beer, Tuck In, and King of the Grill. His friend and co-author, Rachel Tolosa Paz, is a freelance writer and photographer, who has lived in Argentina and is married to an Argentine.
Together they have produced a rich and beautifully photographed celebration of Argentinean food, taking readers on a delicious gastronomic journey as they step inside homes, restaurants and cafés to discover home-style dishes including pastas, gnocchi, potato tortillas, and stews and casseroles; sweet offerings like dulce de leche and caramel flans; and local delicacies such as chorizo rolls with salsa criolla, traditional empanadas and veal croquettes.
These short ribs, grilled on the barbecue, are delicious on their own, but if you want to prepare a condiment, the you can't go wrong with a tasty tomato salsa. The second recipe is a novel and colourful way to cook eggs and capsicums (bell peppers). For a slight variation, lay a thin slice of provolone over each egg instead of using pecorino.
---
Buy your copy of The Food of Argentina: Asado, empanadas, dulce de leche and more from Book Depository now, with free delivery worldwide.
---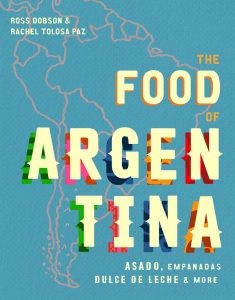 Tira De Asado A La Parrilla Con Salsa De Tomate
(Barbecued short ribs with tomato salsa)
Serves 4
2 kg (4 lb 6 oz) beef short ribs
35 g (1¼ oz) coarse sea salt, plus extra to serve
crusty bread, to serve
TOMATO SALSA
3 ripe tomatoes
1 garlic clove, finely chopped
1 teaspoon chopped red chilli
2 teaspoons fresh lemon juice
1 teaspoon finely chopped flat-leaf parsley
pinch of sea salt
To make the salsa, remove and discard the cores of the tomatoes.
Cut a small cross in the base of each tomato and place in a heatproof bowl. Cover with boiling water and let stand for no more than 1 minute, then drain and peel the tomatoes. Discard the skins. Roughly chop the tomatoes and place in the bowl of a food processor, along with the remaining salsa ingredients. Process to make a smooth sauce. Transfer to a bowl and refrigerate until needed. The salsa will keep in an airtight container in the fridge for 3 to 4 days.
Preheat a barbecue grill to high.
To prepare the beef ribs, use a small sharp knife to remove the white membrane from the bone side of the ribs by slicing the membrane at one end of the meat and then carefully pulling it off. Alternatively, ask your butcher to do this for you.
Rub the salt all over the ribs.
Place the ribs, bone side down, on the grill. Close the barbecue lid and cook for 15 minutes, or until a dark crust forms. Turn the ribs over and cook for a further 15 minutes, then transfer to a plate, cover with foil and rest for 10 to 15 minutes.
Cut between the ribs and serve with the tomato salsa, extra sea salt and crusty bread on the side.
---
Morrones A La Parrilla Con Huevo Y Queso
(Barbecued capsicum with egg and pecorino)
4 medium red capsicums (bell peppers)
8 eggs
90 g (3 oz/1 cup) finely grated pecorino
1 tablespoon coarsely chopped flat-leaf parsley
2 tablespoons extra virgin olive oil
Cut each capsicum in half lengthways, remove the stalks, seeds and white membrane and discard. Preheat a barbecue hotplate or grill plate to high.
Place the capsicum on the barbecue and cook, turning frequently, for 10 to 15 minutes – you want the capsicum to be soft, but not too charred.
Turn the capsicum so they are cut side up, crack an egg into each half, then close the lid of the barbecue and cook for 8 to 10 minutes, until the eggs have set.
To serve, sprinkle over the cheese and parsley, and drizzle over the olive oil.
Also check out this fabulous dulce de leche recipe from The Food of Argentina.
Recipe and images from The Food of Argentina: Asado, empanadas, dulce de leche and more, by Ross Dobson and Rachel Tolosa Paz. Photography © Rachel Tolosa Paz; Food styling © Vanessa Austin. Published by Smith Street Books and reproduced with the publisher's permission.
This story originally appeared in PS News online.