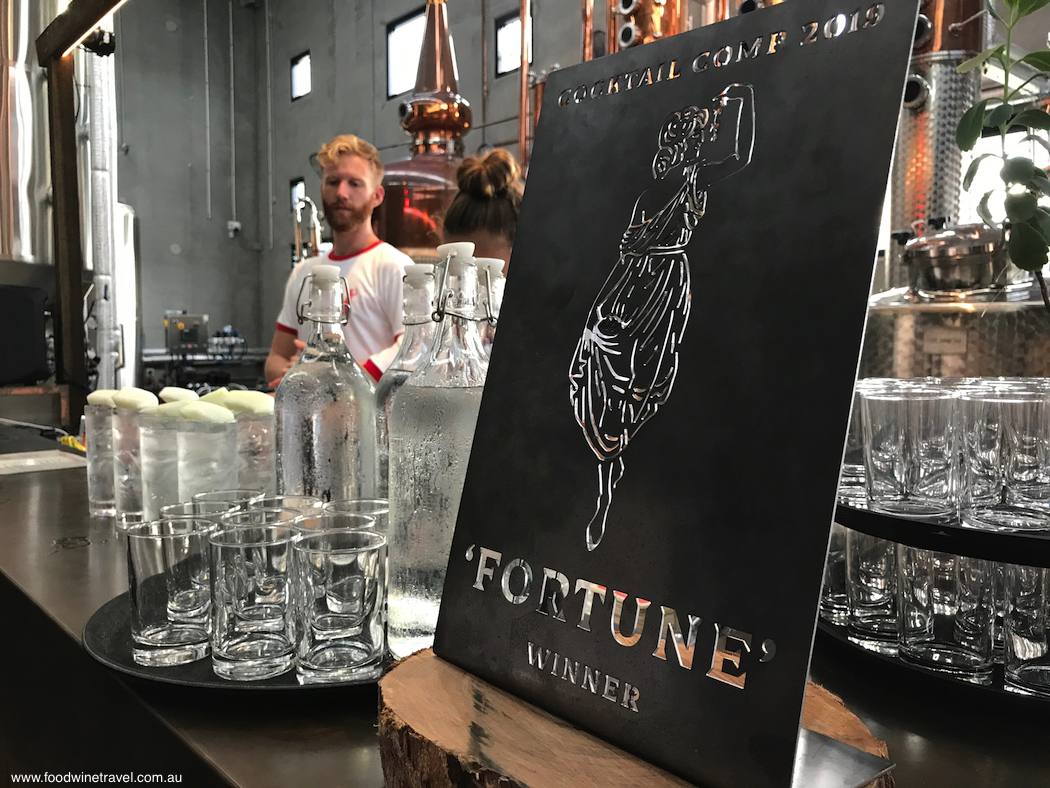 Jackson Boyd worked as a chef at restaurants in Australia and the UK before a move to Scotland resulted in a big change in the course of his career. Now the head distiller for the Noosa Heads Distillery, he credits his chef experience as having given him the palate for developing flavours in the distillery.
And what an art that is. One of his latest creations is an Asian-inspired gin for Sunshine Beach restaurant Sum Yung Guys, redolent with the aromas of Asian botanicals and fish sauce. "It's probably the most super radical gin he's ever done," said distillery owner Tim Crabtree.
Jackson (Jack) worked at up and coming London restaurant, 28-50, and at the Michelin-starred Texture before moving to Scotland. "I moved into a house 200 metres from the smallest distillery in Scotland, and I fell in love (with it)," he said. "I went in there every day. I spoke to the head distiller and found out everything about Scotch, single malt whisky. I came back with this drive to be a distiller."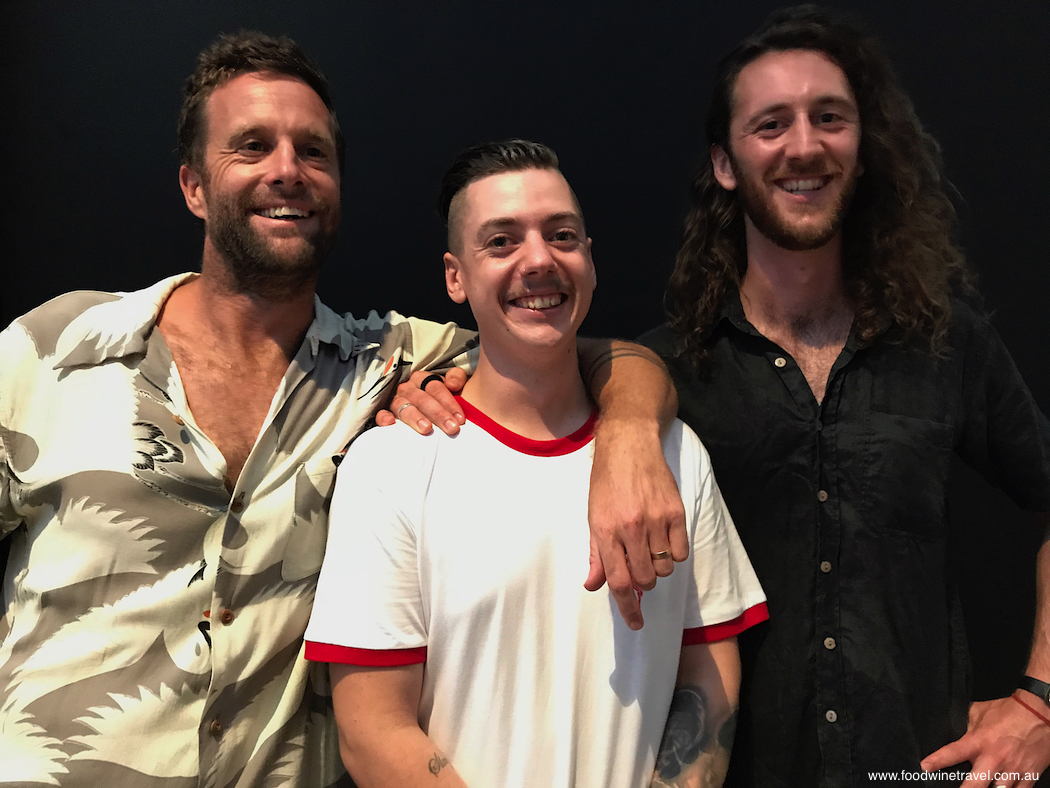 Jack did a 2-year online course learning the art of distilling then reached out to Four Pillars Gin in Victoria's Yarra Valley (Four Pillars is in the news this week with brewing giant Lion buying a 50% stake in it). Cameron Mackenzie, one of three partners in Four Pillars, took him under his wing and gave him work experience.
Jack believes his experience as a chef not only helped him hone his palate but also taught him to be as meticulous as he was in the kitchen. His passion for the spirits business was quickly recognized by Tim, who was seeking to create a brand that would build on the success of his craft brewery.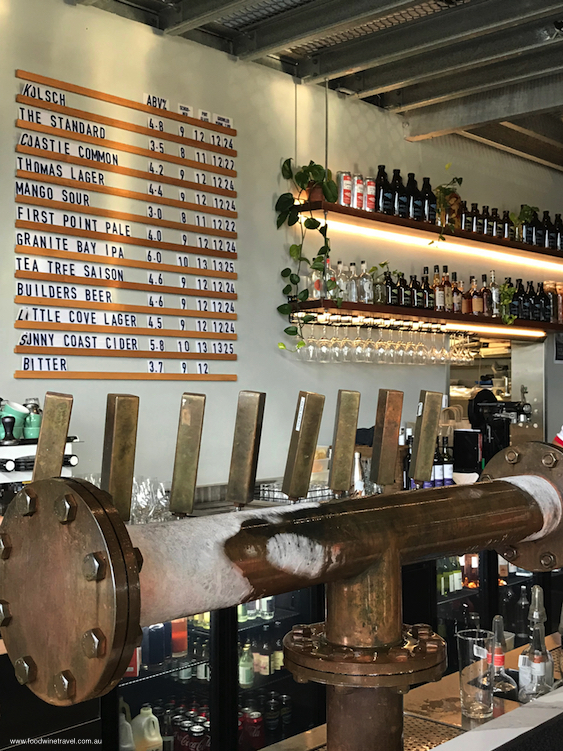 "We launched Noosa's first brewery, Land & Sea, 14 months ago. It was Noosa's first brewery," said Tim. "My background is in brand creation and customer experience. I saw a gap in the market for a lifestyle-based brewery. I live in Noosa. It's a beautiful part of the world. You've had this great day at the beach, and nothing sets it off like a beautiful refreshing beer."
Tim's head brewer, Shane Fairweather, worked as a brewer in Canada for several years before coming to Australia. He produces a dozen different beers and cider, from lagers and IPA to flavours like Mango Sour and Tea Tree Saison. Their success and the success of the brewery's food offerings led Tim to open the adjacent distillery and create the Fortune brand of spirits.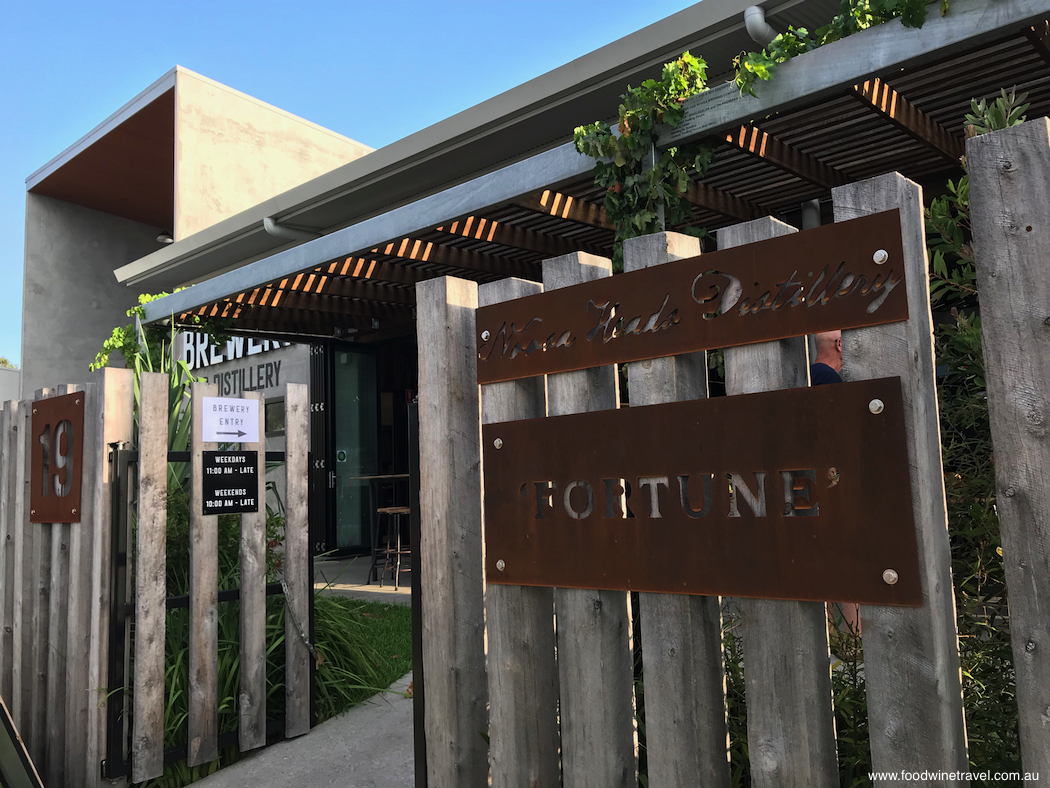 "The brewery has been going really well. The plan was always to expand that, keeping a similar ethos, so we thought 'let's create a spirit brand that echoes the same sentiment, the same lifestyle … a sense of adventure and the great outdoors … a beautiful day in paradise sort of feel. The Fortune brand mirrors Land & Sea while being a bit more refined."
Currently there are 3 products in the Fortune line-up, each created with fine classic cocktails in mind. There is a Signature Dry Gin (41% ABV), White Malt (40% ABV) and Vodka (40% ABV). They come in both 700ml and 200ml bottles.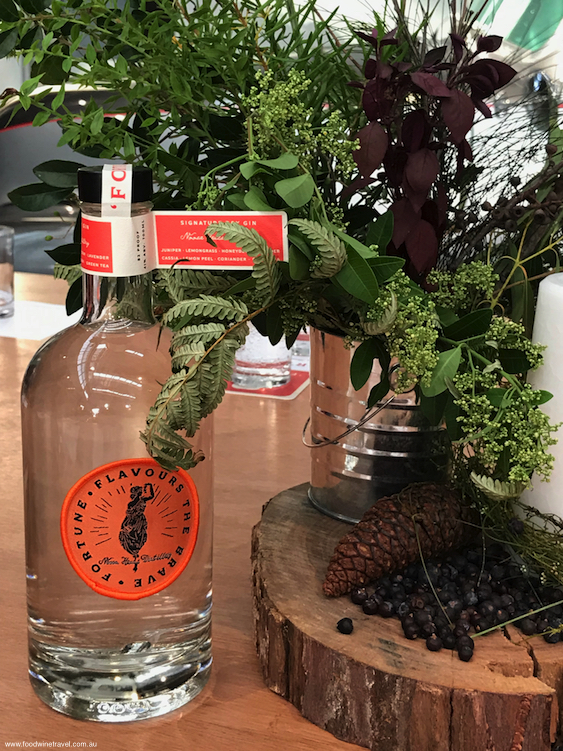 "The dry gin is in a London Dry Style, so the botanical feel is more than 50% juniper. It's very dry, very refreshing. We use some North Queensland honeydew melon which brings in a few tropical notes," said Tim. The honeydew notes are complemented by soft lavender and a dry citrus finish, and there is a distinct lavender aroma.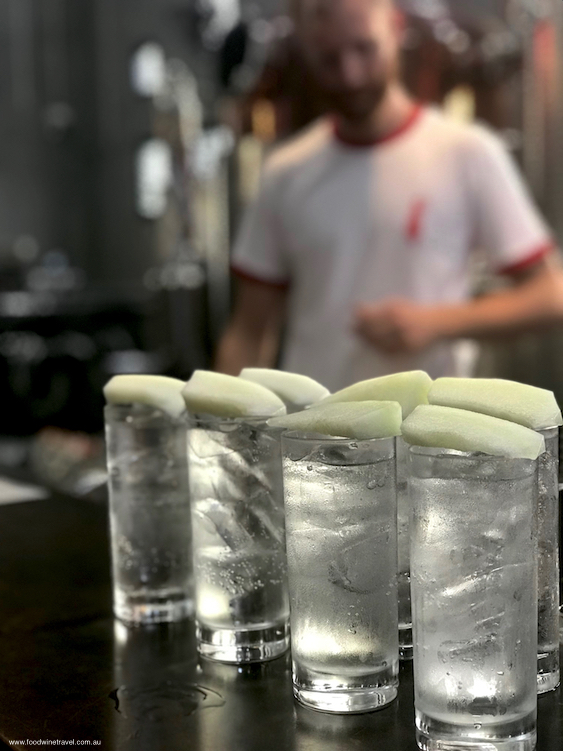 Having the brewery attached to the distillery facilitates the production of the White Malt as the grain from the brewery is used to make the wash for the White Malt. "We can't call it whisky because it's not aged," said Tim.
"What makes (the distillery) a rare breed is that we have a brewery attached. There are not many distillers that make the wash themselves. The grain comes from Voyager Craft Malt in NSW, a small batch super high-end malt facility. We create the first part as we would a beer then we distil it. It's young, sweet and drinkable over ice, like you would a whisky."
Some of the product is being put into barrels so that they have whisky in 3 to 5 years' time. (They are using ex-red wine casks from the Barossa Valley.) They are also working on an 18 months' aged rum.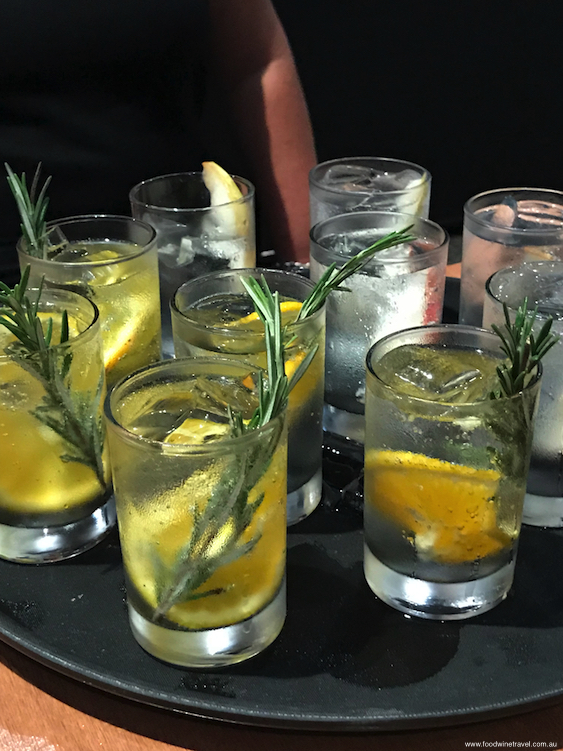 Their Fortune Vodka is made with Australian-grown wheat and Noosa water that goes through ceramic and carbon filtering.
"The Vodka is put through 2 columns of the distillery so it's a very pure Vodka. It's got a very good mouthfeel and it gives more body to cocktails. Some Vodkas are very dry and don't leave much behind. We filter our Vodka through a coconut husk filter so it gets a little bit of a coconut tropical edge to it at the start of the palate."
The subtle coconut flavour is complemented by crisp pear notes, and the pear is further highlighted when the Vodka is tasted with a slice of pear in the glass.
The distillery has a very striking looking 2000 litre copper pot still which makes a definite statement in the area adjacent to the brewery and dining area. All in all, it's a very smart operation and a fantastic newcomer to Noosa's food and beverage scene.
If you go:
Noosa Heads Distillery
19 Venture Drive
Noosaville Qld 4566
Australia
www.noosaheadsdistillery.com