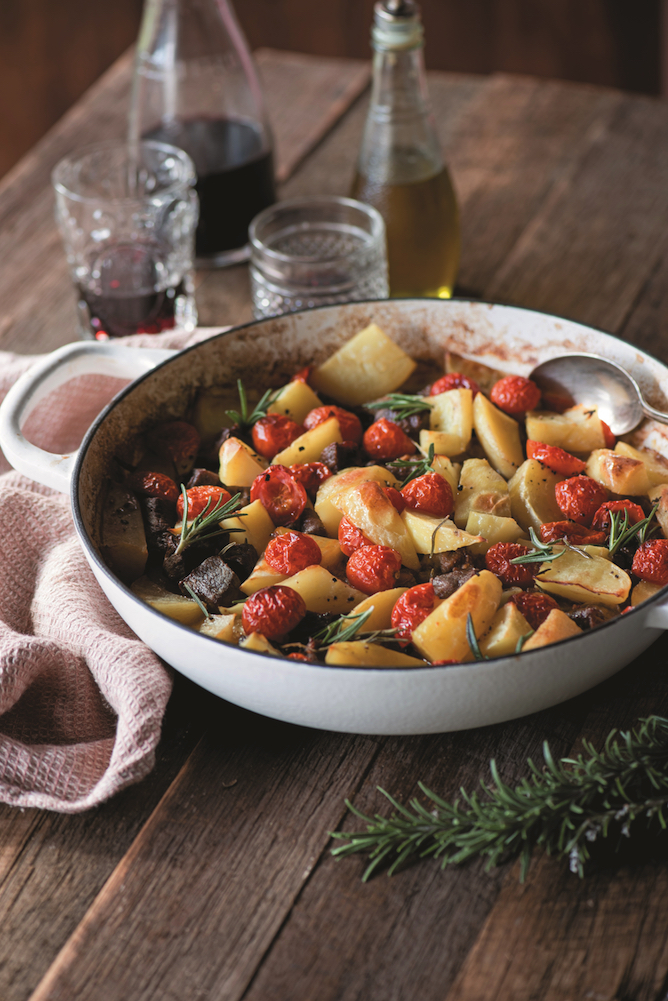 It's surprising how many people zip around Italy taking in Rome, Venice and Florence, perhaps getting out into the countryside in Tuscany or scooting down to the Amalfi coast if they have time. Italy's eastern coastline, on the Adriatic, is much less explored and that's a pity, for it offers some truly beautiful scenery, with rugged rocky coastlines, sandy beaches, lagoons and wetlands. Add in wooden fishing piers, white washed walls, villages bedecked with colourful flowers and gorgeous piazzas, and you get the picture.
The Adriatic Coast runs from the heel of Italy's boot-shaped peninsula, through Puglia and Venice, to the northern waters of the Gulf of Trieste on the border with Slovenia. This 1,200-kilometre coastline has a rich history with Etruscans, Greeks, Romans, Venetians and Austrians all having left their mark. The food all along this stretch of coastline is wonderful.
World's finest seafood
Seafood is plentiful, of course, but there is also an incredible array of pasta, rice, polenta and meat dishes. A number of foodie friends have told me that the seafood along the northern part of this coastline is amongst the finest in the world. My own journeys in Puglia, right down to the bottom of the heel, confirm that the food generally is to die for.
Melbourne-based Paola Bacchia spent three months in Italy early last year researching and doing the photography for Adriatico: Recipes and stories from Italy's Adriatic Coast, published by Smith Street Books. Bacchia has a lovely blog called Italy On My Mind and she authored an earlier book, Italian Street Food, published by Smith Street Books in 2016. She has produced Adriatico as a photographic journal as much as a recipe book, travelling the length of the coastline in her quest to seek out culinary traditions and stories.
With bite-sized pieces of lamb and potato, the rustic dish here is a simple Pugliese classic that Bacchia loves to cook for her family on a Sunday night. Meat is a rarity in the traditional dishes of Gargano in Puglia, but in times of celebration it is often lamb that graces the table. A scattering of ripe cherry tomatoes makes the dish moist and adds a vibrant splash of colour. In keeping with the rustic theme, Bacchia usually puts the pan in the centre of the table so everyone can serve themselves.
Buy your copy of Adriatico: Recipes and stories from Italy's Adriatic Coast from Book Depository now, with free delivery worldwide
LAMB AND POTATO BAKE
(Agnello con patate al forno)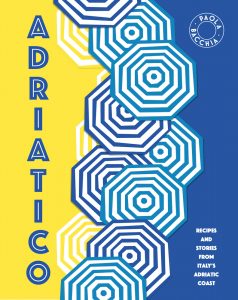 Serves 6 to 8
3 tablespoons extra virgin olive oil
1 kg (2 lb 3 oz) lamb shoulder, cut into bite-sized pieces
2 cloves garlic, skin on, crushed
1 rosemary sprig, plus extra leaves to garnish
125 ml (4 fl oz/½ cup) dry white wine
1 brown onion, thinly sliced
650 g (1 lb 7 oz) potatoes, peeled and cut into chunks
½ teaspoon chilli flakes
sea salt and freshly ground black pepper
250 g (9 oz) cherry tomatoes, halved
Preheat the oven to 180°C (350°F).
Heat the olive oil in a 30 cm (12 in) flameproof baking dish over medium heat. Add the lamb, garlic cloves and rosemary and cook, stirring frequently, until the meat starts to colour. Increase the heat, add the wine and let it bubble away until about half of it has evaporated. Add the onion, reduce the heat and cook for about 8 minutes or until the onion has softened. Add the potato chunks and chilli flakes, season with salt and pepper and stir well to coat. Finally, scatter on the cherry tomatoes. Try to ensure most of the lamb is covered by vegetables, as this will prevent it from drying out too much.
Place in the oven and bake for 1 hour or until the potatoes are nicely roasted. Check occasionally and add a bit of water if the dish is starting to look dry. Remove from the oven, then cover and rest for 5 minutes. There should be quite a bit of tasty liquid in the base of the dish, which is delicious drizzled over the top. Garnish with extra rosemary leaves and serve.
Recipe and images from Adriatico: Recipes and stories from Italy's Adriatic Coast, by Paola Bacchia. Published by Smith Street Books and reproduced with the publisher's permission.
This story originally appeared in PS News online.