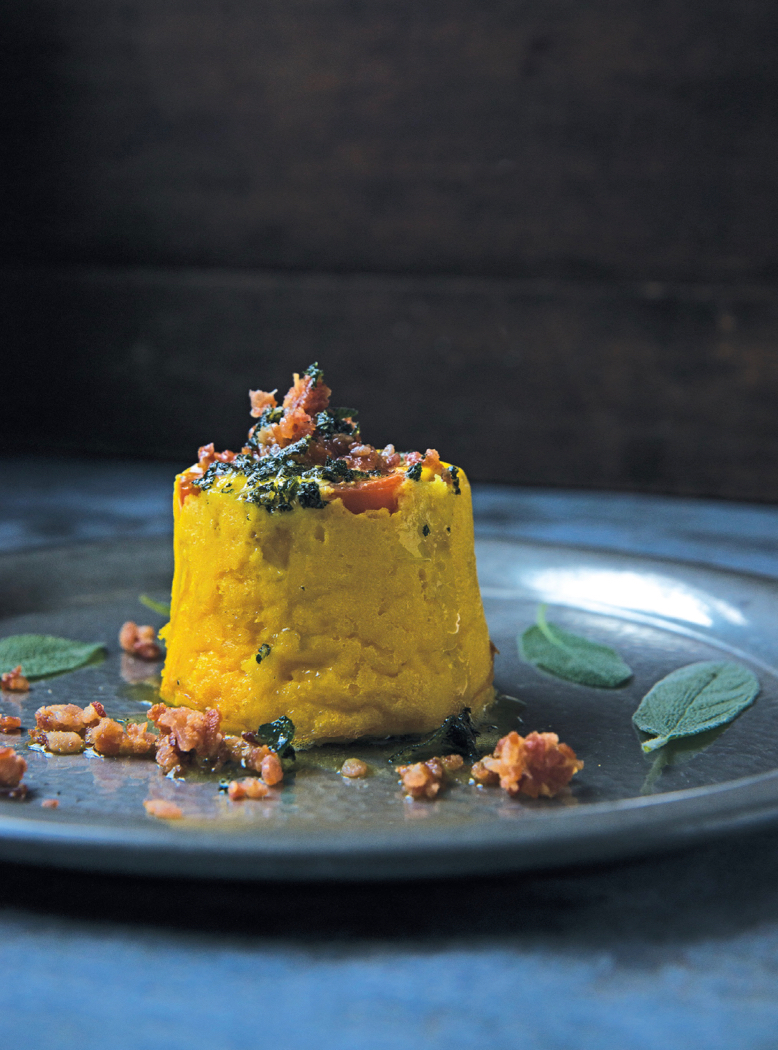 In the 400+ columns I've written for PS News, one name has cropped up more than any other … Sally Wise. The self-taught Tasmanian cook is remarkably prolific, her latest book, A Kitchen In The Valley, her 11th if I'm correct.
Regularly heard on ABC radio in Tasmania, her reputation has quickly spread beyond the island state, thanks to her foolproof recipes and her no-nonsense approach to cooking. Her books on making preserves, old-fashioned comfort food and slow-cooked dishes have sold hundreds of thousands of copies.
One of them, A Year on the Farm, published a few years ago, told of the "tree change" she and her husband, Robert, took from their small seaside property at Eaglehawk Neck to a 40-acre farm in the Derwent Valley where they grow their own fruit and vegetables, run chickens and conduct the cooking school that Wise had long dreamt of running.
A Kitchen In The Valley (published by ABC Books) continues along the same theme, though this time focusing more on her favourite recipes than the stories behind their Derwent Valley lifestyle. Nevertheless, the recipes are interspersed with gloriously evocative pictures of the valley in all its seasonal glory, from fields blanketed in snow to ramshackle farm buildings and chooks grazing on lush green pastures.
Nothing goes to waste
Photos abound of dogs, sheep and chooks, along with the local produce, markets and landscapes of the Derwent and other regions close to Sally's heart, such as the Tasmanian coast, with all its amazing seafood.
I've spent time at Sally's farm in the Derwent Valley and was utterly beguiled not only by how picturesque it is but also by her homespun appeal, her passion for seasonal produce and her talent for good, healthy, simple home cooking where nothing goes to waste.
This latest book is a collection of recipes for breakfast, lunch, dinner, dessert and afternoon tea. The Pumpkin and Corn Timbales recipe featured here can easily be converted into a vegetarian dish by omitting the pancetta crumb.
For everyone who secretly dreams of cooking up feasts in a country kitchen, this is farmhouse cooking at its best.
**Buy A Kitchen In The Valley from Book Depository.
**Buy A Kitchen in the Valley from Amazon
.
Food Wine Travel gets a small commission on purchases through these links but it doesn't cost you any extra.
PUMPKIN AND CORN TIMBALES WITH SAGE BUTTER AND PANCETTA CRUMB
Serves 6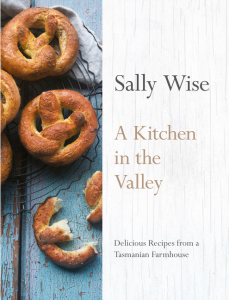 ½ cup milk
60g grated tasty cheese
30g freshly grated parmesan
2 tablespoons cream
3 eggs
¼ cup self-raising flour
½ cup cooked mashed pumpkin, cooled
½ cup creamed corn
¼ teaspoon salt
200g cherry or grape tomatoes, cut in half
100g pancetta slices
30g butter
2 teaspoons olive oil
1½ tablespoons finely chopped sage
Preheat the oven to 150°C. Grease 6 x 200ml metal dariole moulds. Have ready a large 25cm x 35cm (approximately) baking dish.
Heat the milk in a small saucepan until boiling, then stir in the tasty cheese until melted.
In a bowl, whisk together the parmesan, cream, eggs, flour, pumpkin, corn and salt, then fold in the cheese mixture until well combined.
Place the tomato halves, cut side down, decoratively in the base of the dariole moulds. Spoon the pumpkin mixture into the moulds, filling each to three-quarters full. Place in the baking dish and pour in water to a depth of 2cm up the sides of the moulds. Bake for 40 minutes or until the timbales are set.
Meanwhile, to make the pancetta crumb, heat a frying pan over medium-high heat and lightly coat with cooking oil. Place the pancetta slices in the pan and cook, turning once, until crisp.
Cool, then process to a crumb in a food processor or chop very finely. To make the sage butter, melt the butter with the oil in a frying pan and cook the sage leaves for 5 minutes over a medium-low heat.
Remove the dariole moulds from the baking dish and leave to stand for 5 minutes before turning the timbales out onto serving plates. Drizzle with the warm sage butter and sprinkle with pancetta crumbs.
Recipe and image from A Kitchen in the Valley: 140 Delicious Recipes from a Tasmanian Farmhouse, by Sally Wise. Published by ABC Books and reproduced with permission of ABC Books.
This post was originally published in PS News online.