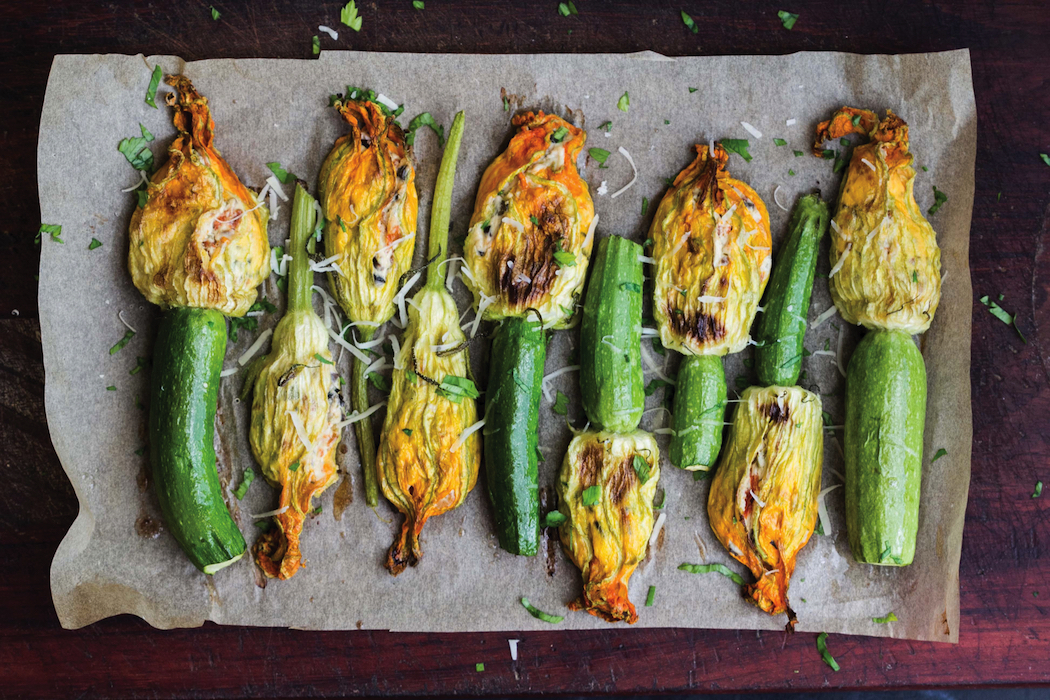 There's much to be admired about the Mediterranean diet, not least being that it's so healthy. And, of course, it tastes so good. So, if you were wanting to follow a Mediterranean diet, what ingredients would you include? Interestingly, the list that Mary Valle includes at the start of Mediterranean Lifestyle Cooking is not confined to ingredients such as olive oil, vegetables, fish and legumes.
It also lists ingredients such as "learn to cook", "strong sense of community", and "share meals with family and friends at the dinner table". For as Valle points out, it is these less tangible factors that, along with the food, account for why the Mediterranean region has some of the highest life expectancies in the world.
Everything that is good about the Mediterranean diet
Valle grew up in Australia in a Greek household, and her first cookbook was My Greek Kitchen. In Mediterranean Lifestyle Cooking, she broadens her horizons, although there is still very much a Greek flavour to this one too, with a preponderance of Greek recipes and a couple of stunning Santorini pictures that will have you booking the next flight to the Greek islands.
There are pizza and pasta dishes, of course, and some Spanish and French dishes too. Generally speaking, it's the sort of food that Valle probably enjoyed growing up and that she turns out in her own home kitchen. None of the recipes are lengthy or complicated – it's just wholesome, satisfying food that abounds in the flavours of the Mediterranean and highlights everything that is good about the Mediterranean diet.
---
Buy your copy of Mediterranean Lifestyle Cooking from Book Depository now (free delivery worldwide).
Buy your copy of Mediterranean Lifestyle Cooking from Australian-owned Booktopia.
---
RECIPE FOR STUFFED ZUCCHINI FLOWERS
Serves 4 to 6
16 to 20 zucchini (courgette) flowers
1 onion, finely chopped
200 g (7 oz) rice
2 ripe tomatoes, grated parsley, finely chopped, to taste
dill, finely chopped, to taste pinch of dried oregano
60 ml (2 fl oz) olive oil salt, to taste
freshly ground pepper
Preheat the oven to 180°C (350°F). Prepare the zucchini flowers, rinsing and carefully removing the stamen. In a frying pan heat the olive oil and sauté the onion until soft. Add the rice and mix well coating the rice with the olive oil and about 120 ml (4 fl oz) of water. Add the tomatoes, herbs and season to taste. Simmer for 3 to 4 minutes and allow it to cool for a bit.
Place a spoonful of the mixture carefully into each zucchini flower and fold tops over. Arrange in a baking dish. When all finished drizzle a little extra olive oil over and pour 120 ml (4 fl oz) of water into the baking dish. Bake for about 20 to 30 minutes or until cooked. You may need to add more water to the baking dish if it is looking too dry. Serve warm or at room temperature.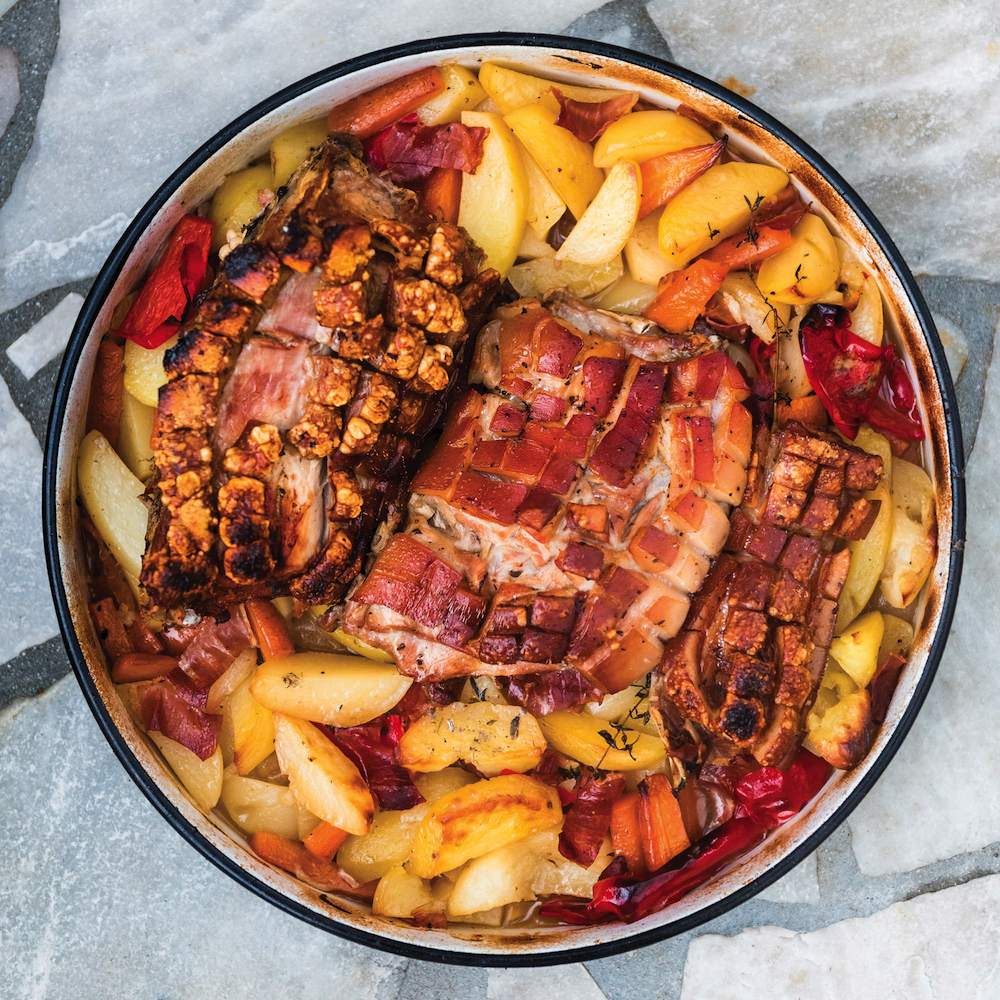 RECIPE FOR GREEK ROAST PORK
Serve 4 to 6
1½ kg (3 lb) leg of pork salt and pepper, to taste
4 teaspoons dried rosemary
juice of 1 lemon
juice of 1 orange
5 garlic cloves, halved
Preheat oven to 200°C (400°F). Prepare the meat by washing and patting dry with some kitchen paper. Using a sharp knife, score the top into square or diamond shapes. Place the pork onto a roasting pan and, using your hands, rub salt, pepper, rosemary, lemon and orange juice all over the meat. Tuck the garlic into the skin where you have scored it. Place into oven and cook for about 1½ hours.
I always like to pour a little water into the baking dish as well, about 250 ml (½ pint) is fine. The meat won't need turning but baste it with the juices in the pan occasionally, adding more water if you think it is getting too dry. Turn the oven to 220°C (420°F) for the last 20 minutes so that the pork crisps up to a glorious golden brown. Serve hot with roast potatoes and salad.

Recipes and images from Mediterranean Lifestyle Cooking, by Mary Valle. Published by New Holland Publishers and reproduced with the publisher's permission.
This story originally appeared in PS News.