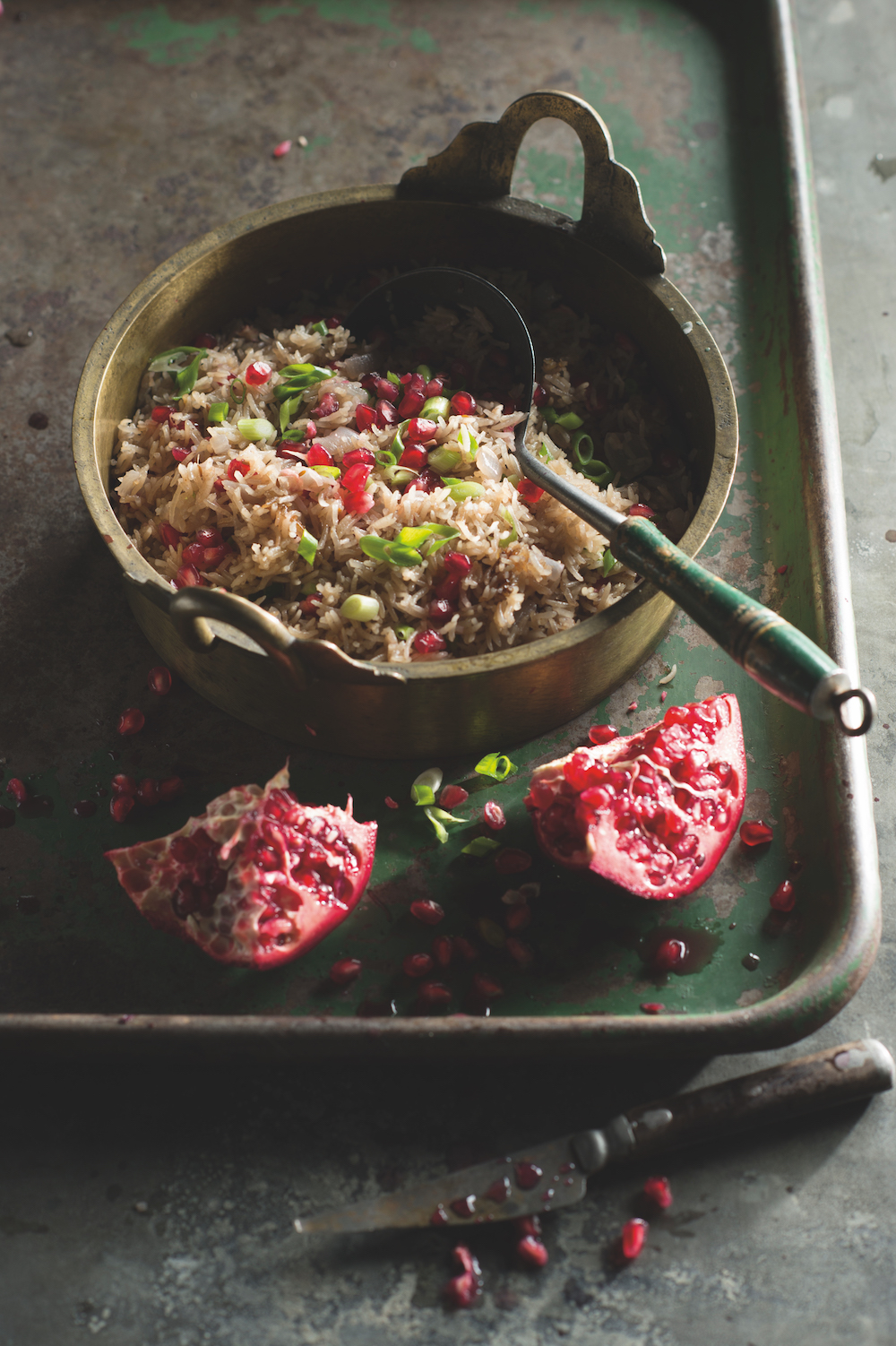 Although he isn't vegetarian, chef and television presenter Peter Kuruvita loves vegetables and is on a quest to use more of them in his cooking. So, drawing on the foods he grew up with, he has put together a collection of meat-free recipes from across the Indian subcontinent, spiced with the flavours of his life and travels.
Lands of the Curry Leaf, published by Murdoch Books, is probably Kuruvita's most personal book to date. It begins with the overland trip he did with his family from London to Sri Lanka in the late '60s when he was a boy of four. Along with some classic old black and white photos, it documents his family's travels and the way that food has shaped his destiny.
While traditionally the 'subcontinent' is most often taken to refer to India, Sri Lanka (the country of his father's birth), Pakistan and Bangladesh, for the purposes of the book Kuruvita has also included Bhutan, Nepal and Afghanistan. Off limits these days, Afghanistan was on the itinerary when the family drove along the border on their way to Sri Lanka in 1969.
Kuruvita provides a brief summary of each of these cuisines, their essential flavours and the role that vegetables play in these lands where, in his own words, "a curry leaf tree grows in the garden of just about every home".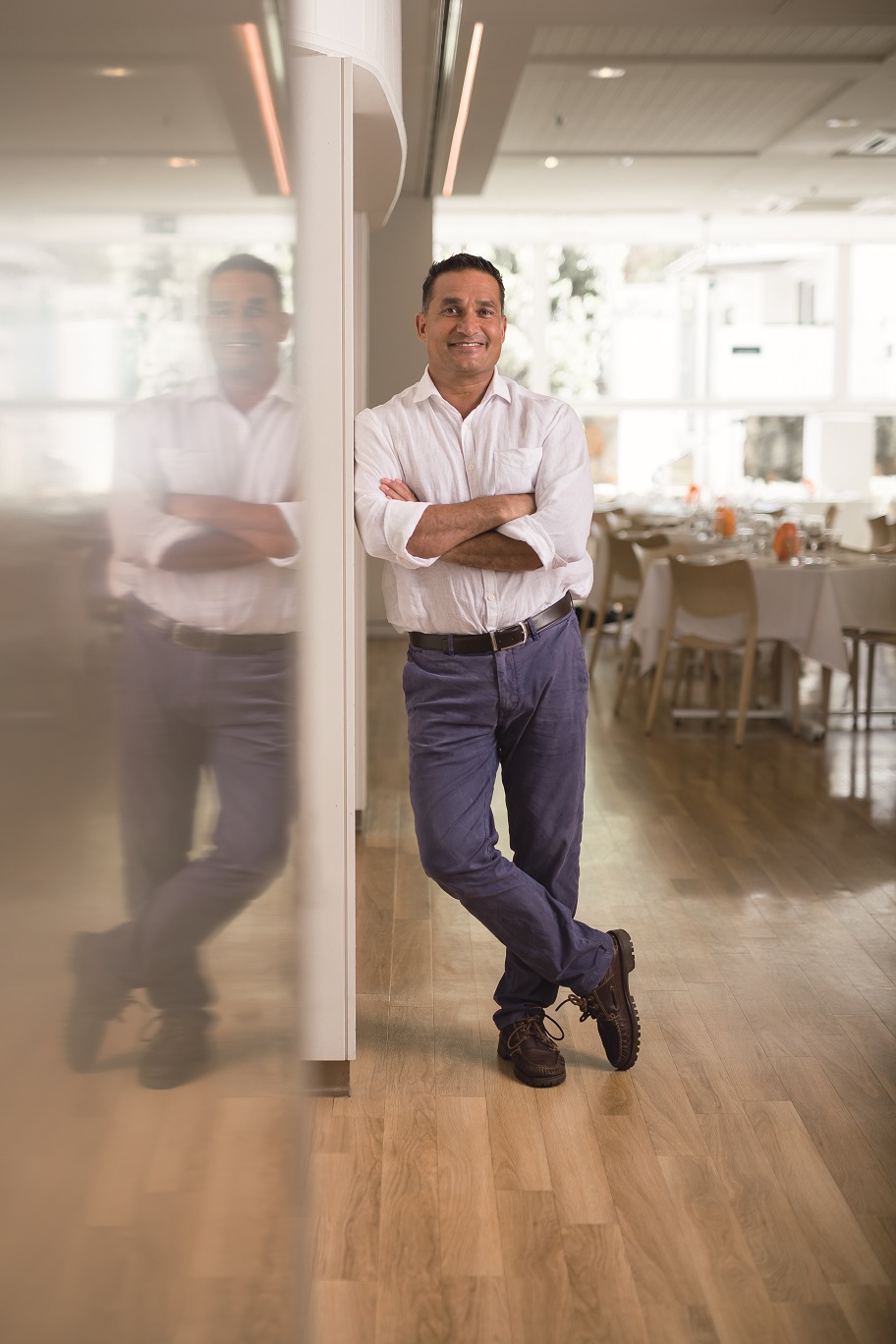 Kuruvita's Austrian-born mother kept a diary of that monumental overland trip, documenting the family's "intrigue and natural interest in food" throughout the trip. "Hospitality is legendary in the subcontinent, and the Middle and Far East – it is a basic lifeline in harsh environments," she noted in her diary.
Kuruvita says there was a sense of awe in even the humblest of foodstuffs. This is something he has carried with him to this day and which he hoped to convey through the book. "It is also why I think vegetarian food is so important," he writes. "You can take the truly simple, the truly basic – from legumes and other starches, as well as vegetables and fruits – and turn them into a breathtaking and complete meal."
The 100+ vegetarian and vegan recipes in Lands of the Curry Leaf reflect the diversity of the regions, their remarkable landscapes and rich history. Demonstrating that vegetables, grains and pulses can be culinary stars, Kuruvita takes simple, health-giving ingredients, adds an array of spices, and transforms them into complete and joyous meals.
He explores plant-based flavours in recipes for street foods, pulses and legumes, salads, dairy-based dishes, curries, stir-fries and stews, rice, soups, chutneys and sauces. The recipes are accompanied by glossaries of ingredients, and advice on setting up a pantry, blending spices, and adapting regional cooking methods.
Growing up in Sri Lanka, Kuruvita saw how vegetables, pulses and grains were celebrated in the subcontinent's different cuisines. His grandmother was a vegan all her life, and Sri Lankans would usually have only one piece of meat, if any, in their meals, along with lots of different vegetable curries. "Cooking with vegetables is a very natural thing for me," he says.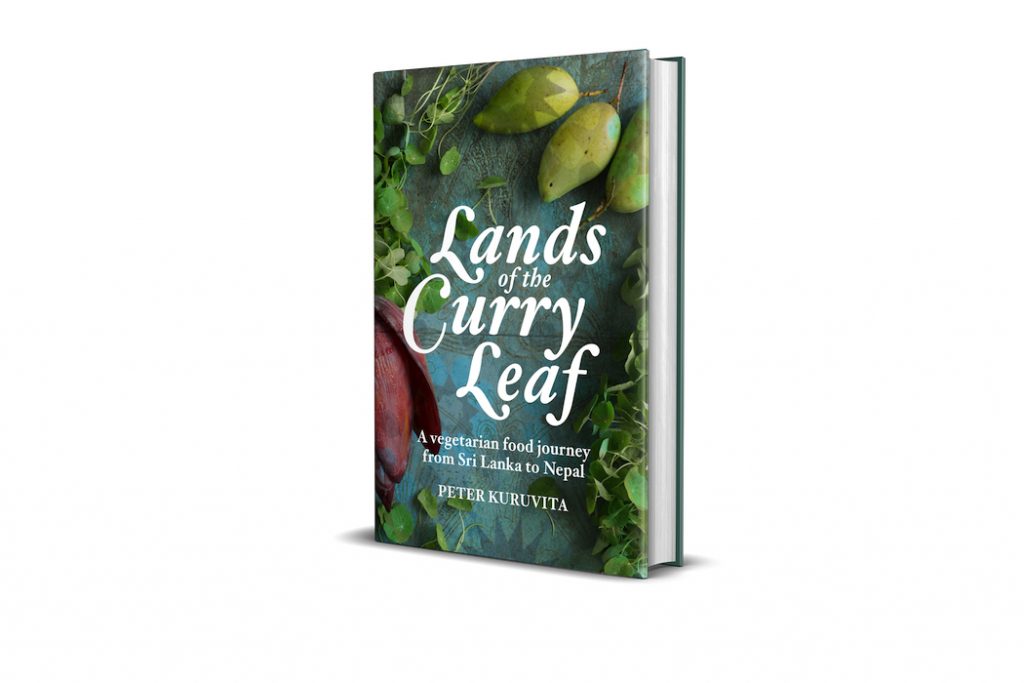 Buy your copy of Lands of the Curry Leaf from Book Depository now, with free delivery worldwide
YAGUT PALAU
(Pomegranate rice – Afghanistan)
Serves 4
400 g (14 oz/2 cups) white or brown basmati rice
100 ml (3½ fl oz) virgin coconut oil
1 onion, finely chopped
1 garlic clove, chopped
1 teaspoon cumin seeds
1 teaspoon ground cardamom
½ teaspoon ground turmeric
150 ml (5 fl oz) good-quality pomegranate juice (see tip)
150 ml (5 fl oz) coconut water, vegetable stock or water
2 spring onions (scallions), finely chopped
1 teaspoon aleppo pepper
1 pomegranate, seeds separated, to garnish
Soak the rice in a bowl of water for 2 hours.
Heat the coconut oil in a heavy-based saucepan over medium-high heat. Add the onion and garlic and cook, stirring often, for about 3 minutes, or until softened and golden brown.
Add the rice, cumin seeds, cardamom and turmeric and stir to coat all the rice.
Stir in the pomegranate juice and coconut water and bring to the boil. Reduce the heat to low and cook, partially covered, for 15–18 minutes, or until the liquid has been absorbed.
Remove from the heat, cover the pan and leave to stand for 5 minutes.
Fluff the rice grains with a fork, then fold in the spring onion and aleppo pepper. Season to taste with salt and freshly ground black pepper. Garnish with the pomegranate seeds and serve.
Note: You can make your own pomegranate juice by passing the seeds of 5 to 6 fresh pomegranates through a juicer.
Recipe and images from Lands of the Curry Leaf, by Peter Kuruvita. Photography by Alan Benson. Published by Murdoch Books and reproduced with the publisher's permission.
This story originally appeared in PS News online.