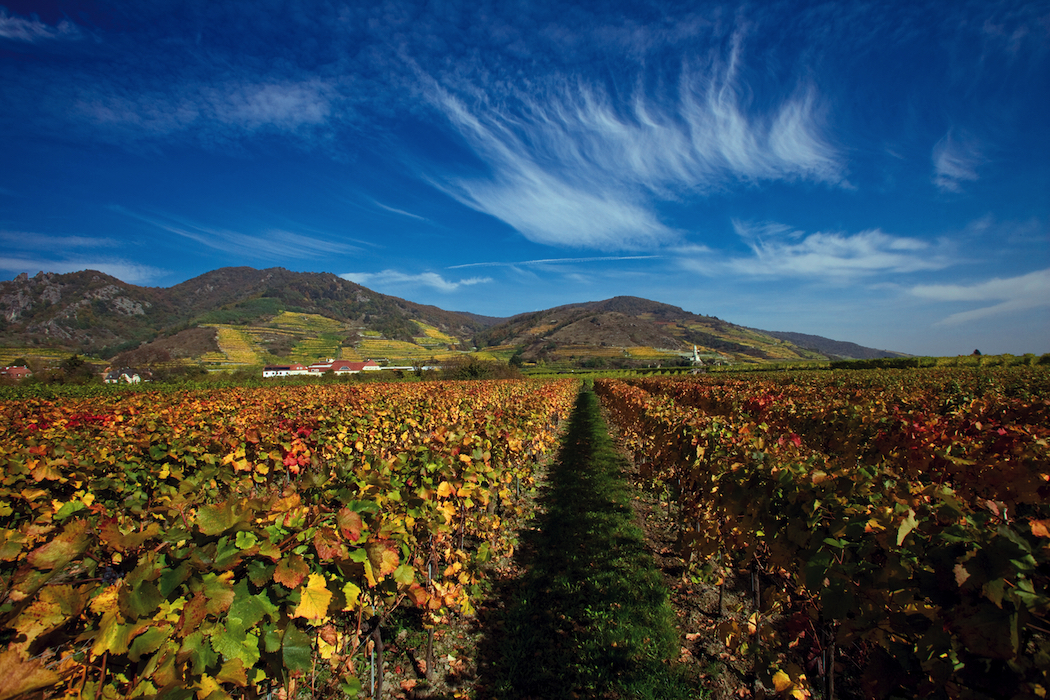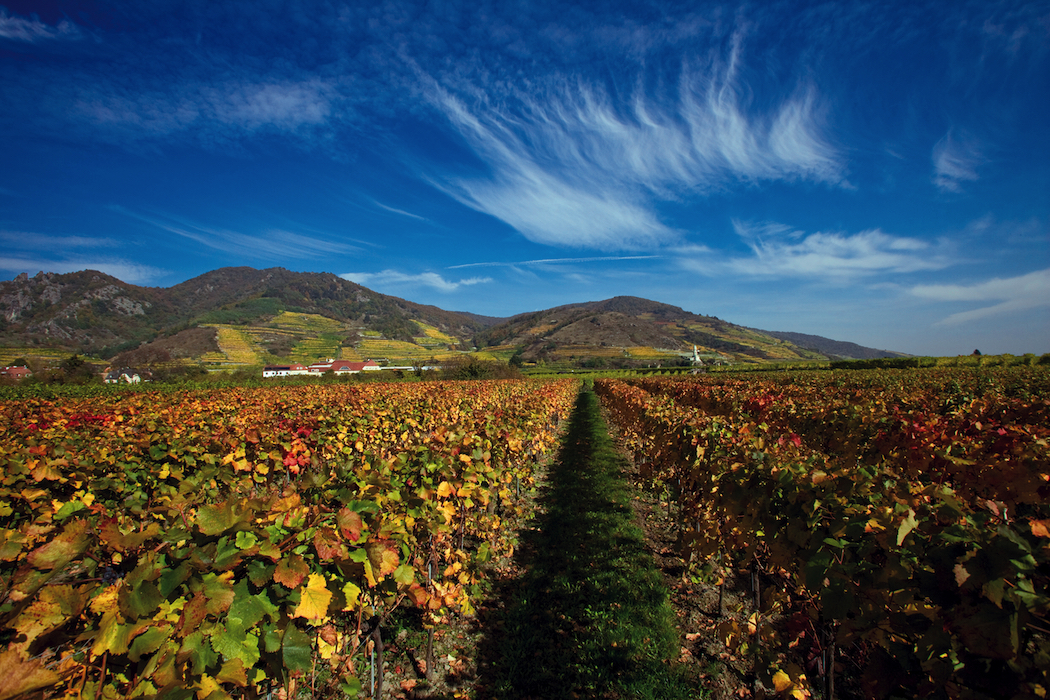 Although Austria produces just a tiny fraction of the world's wine, this picturesque European country deserves to be on the itinerary of any traveller who appreciates a good drop. An exciting crop of dynamic young winemakers are taking Austrian wine to new heights, attracting a growing and very enthusiastic following for their world-class wines.
Their cellar doors are showing an increasing level of sophistication, many of them as noteworthy for their architecture and design as for the wines they are selling. Even the traditional and much-loved heuriger (wine taverns) are adopting new, contemporary styles, serving fine food to match their décor.
Wine has been a part of Austrian culture for more than 2000 years. Even today, Roman cellars, medieval villages and Baroque monasteries and estates can be found throughout the country's wine regions. Winemaking skills have been passed down through the generations, and despite the industry's modernization, there are very few big wineries. Most are small- scale family-run wineries – more than 9000 of them at last count. Respect for tradition runs deep.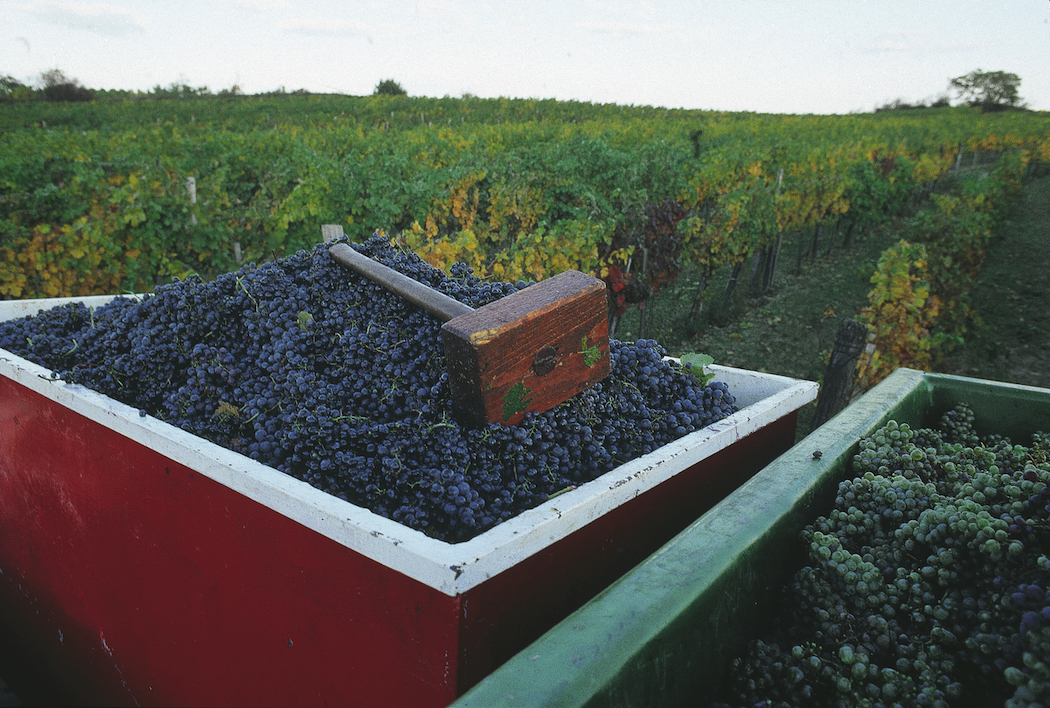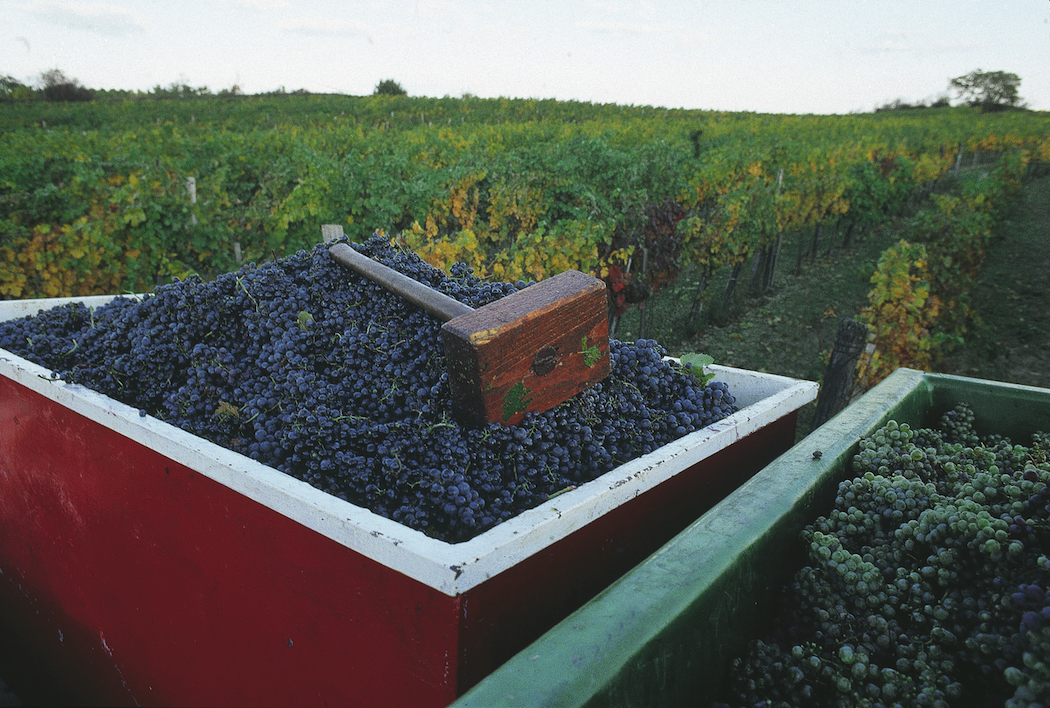 Austrian wines derive their unique character from the country's geographical position. Although it sits at the same latitude as Burgundy, temperature differences are more dramatic. The hot summer days and cool nights produce crisp, aromatic, full-bodied yet elegant wines.
They are some of the world's most food-friendly wines, especially the flagship Grüner Veltliner, a variety that sits comfortably alongside styles from Mediterranean to Asian, ethnic to fusion and everything in between. This aromatic white accounts for more than one-third of the country's plantings. Once considered to be little more than a high-volume producer, it has been completely re-defined. Innovative winemakers have improved quality by reducing yields, increasing ripeness and planting on prime sites in regions such as Wachau and Kremstal.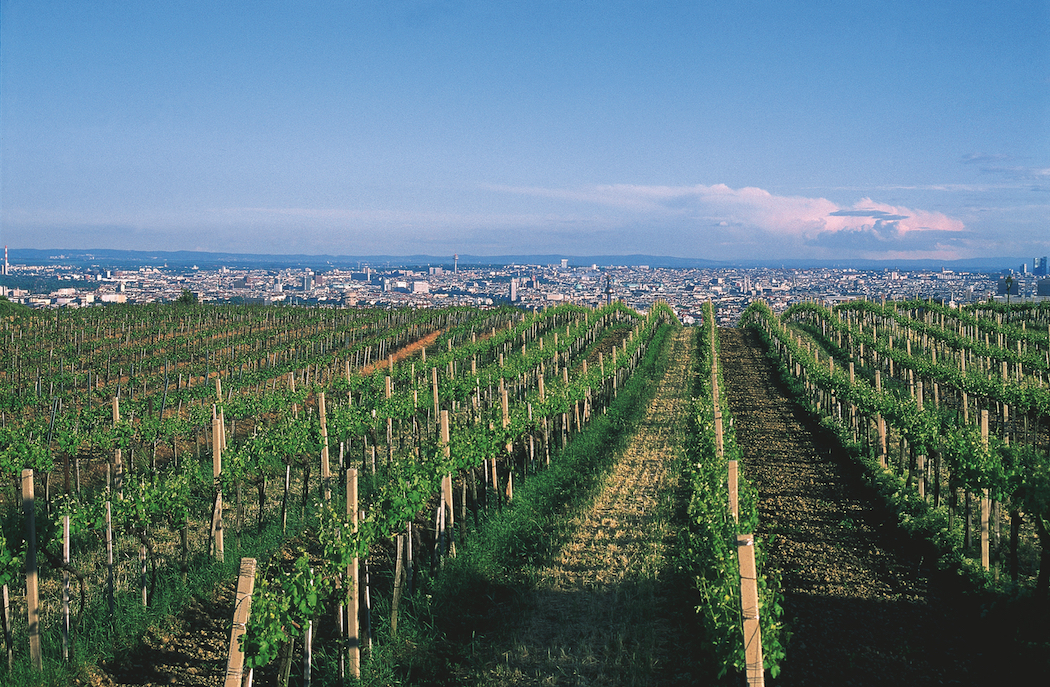 Visitors don't have to travel far to see what all the fuss is about. Vienna has a surprising number of vineyards within city limits – making it unique among capital cities. Wine is as integral to the culture of Vienna as St Stephen' s Cathedral, Schönbrunn Castle, the Vienna Boys' Choir and the city's fabulous old coffee houses. As our guide Gabriela declared: "There is a saying in Vienna that psycotherapy is replaced by the heuriger and the coffee house."
To experience the relaxed atmosphere of the Viennese heuriger, look out for the "Ausg'steckt" sign and the fir branch, which indicates that the tavern is open and that it sells only wines that are self-produced. About 700 hectares of vines are planted in the Vienna region, the vast majority of it white, cultivated by some 320 winemakers.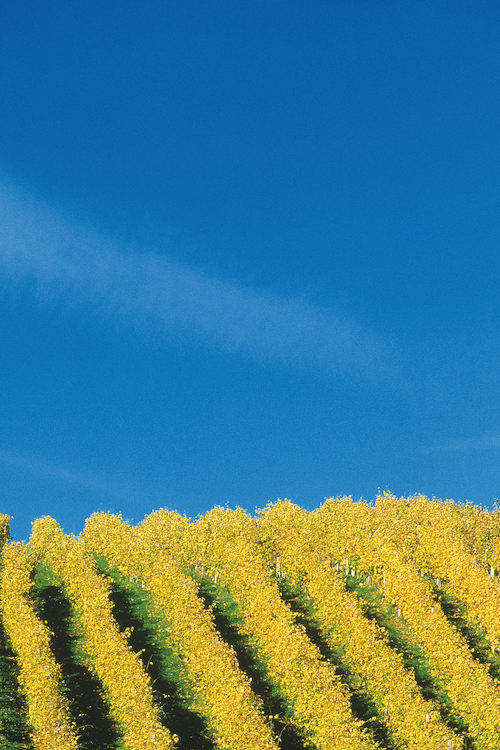 Six of the leading producers belong to Wienwein, a group created in 2006 to promote Viennese wine and define new standards. Thanks to their efforts there has been a renaissance in the Gemischter Satz or "field blend", a Viennese tradition where vintners commonly planted up to 15 different varieties of grapes mixed together in a single vineyard.
Fritz Weininger says the wine is a perfect reflection of its origins, the geological conditions and the microclimate. "It is a wine that tells a story and a wine that one can tell stories about."
Weininger did internships in the United States before returning to take over the heuriger his parents ran. He produces a simple, fruity field blend as well as a more complex blend, Nussberg Alte Reben, produced from old vines and a huge hit in Austria and abroad. He is also known for his red wine, particularly his Trilogie blend of Zweigelt, Cabernet Sauvignon and Merlot that is also exported to the USA.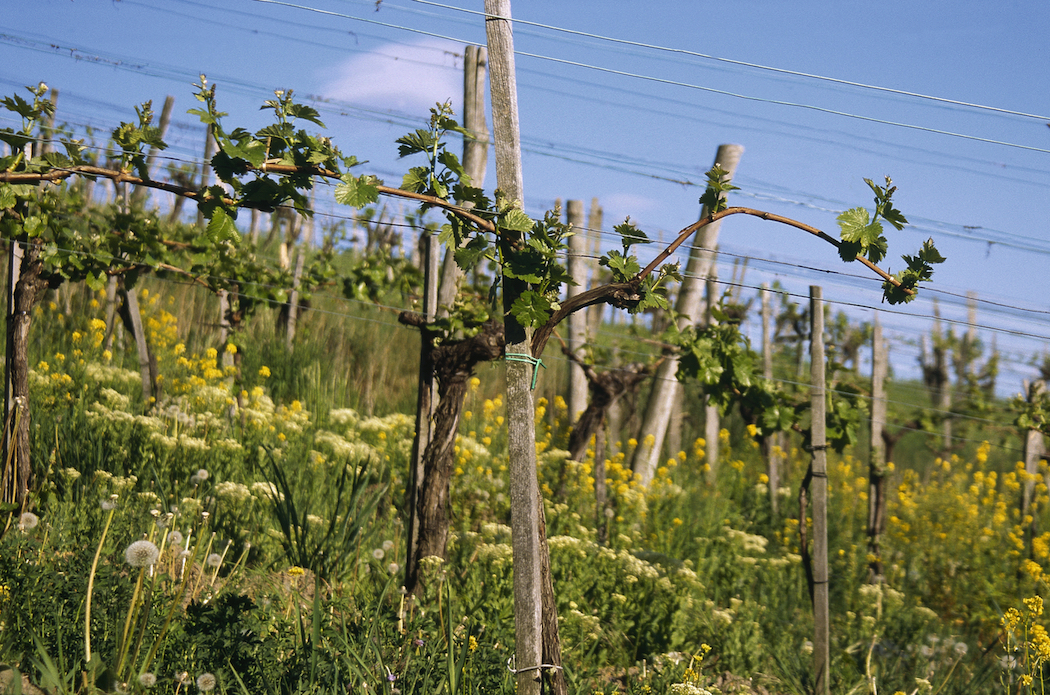 Weininger is a prime example of Austrian winemakers re-purposing old buildings to create sophisticated new facilities. His winery in Vienna-Stammersdorf is built around an 18th century monastery cellar combined with a radically modern working wing. Renowned for its food served in a charming atmosphere, the Weininger heuriger is a great alternative to the more touristy taverns of Grinzing.
Weingut Hajszan is another Viennese winery that has done a spectacular job of transforming an historic building. In the 18th century, the cellar was a bathhouse, which German composer Ludwig van Beethoven visited seeking a cure for his liver disease. The hot springs ceased to exist when the Danube canal was completed, and the building underwent other uses before Stefan Hajszan began rebuilding it in 2007. Large walls of glass enable diners to see into the barrel hall and winery, which boasts all the latest equipment. Hajszan produces his wine biodynamically and many of the dishes on his menu use organic ingredients.
Burgenland, a few hours from Vienna
Austria's easternmost province, Burgenland, is the country's least visited wine region, which is a pity because it not only has beautiful scenery and a favourable climate (more than 300 sunny days a year), it also produces some fine wine. The gorgeous town of Rust with its cobblestone streets and charming restaurants is just a few hours' drive from Vienna, making it ideal even for a day excursion.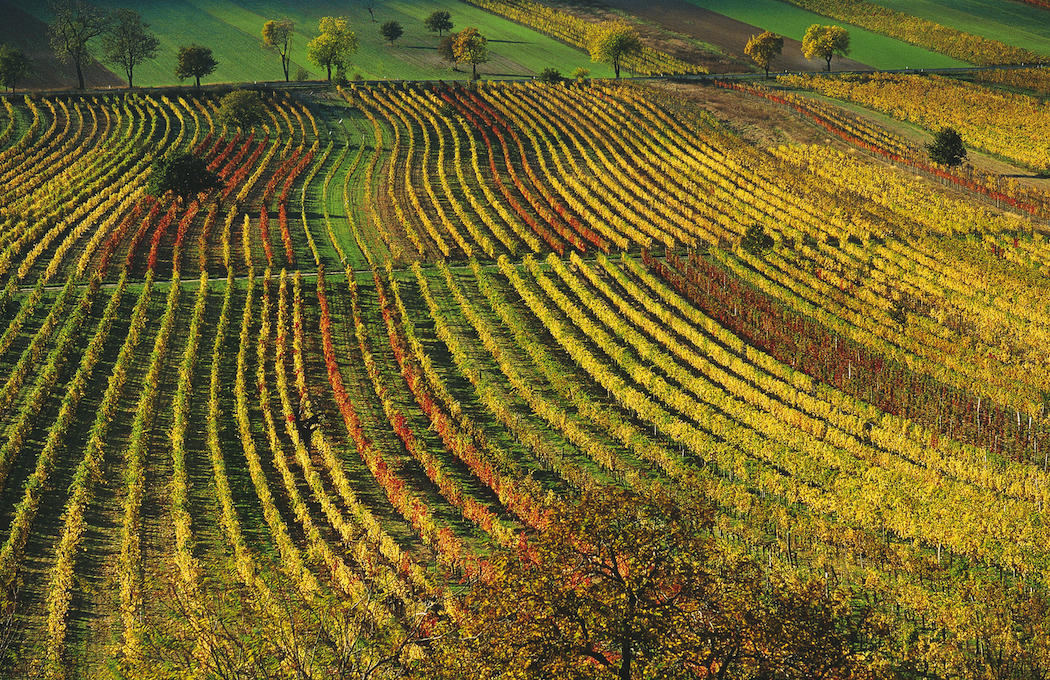 "Rust's history has been written in wine," says Michael Wenzel, a 13th generation winemaker whose family property dates back to 1647. His winemaking has been profoundly influenced by vintages he has done in the New World, and in 2006 he followed the Australian and New Zealand lead by bottling his wines under screwcap. Yet his winery is steeped in tradition, and to visit the 300-year-old tasting room is like stepping back in time.
The Höpler Wine Estate also has a rustic cellar door, located in an old Burgenland farmhouse, brought firmly into the 21st century with sleek, modern fittings. Don't miss Höpler's Five Senses of Wine experience, where you are invited to poke your head into a wine barrel, touch the soil and discard all preconceived ideas about wine, experiencing how colours, aromas, flavours, textures and sounds influence your emotions.
Christof Höpler worked for an investment company in Boston and did vintages in the USA and Australia before returning to the family fold in 2003. He regards Cabernet Merlot and Blaufränkisch as Höpler's flagships, but his most popular wine is the fresh and vibrant Grüner Veltliner. This northern part of Burgenland, he says, is capable of producing excellent whites, reds and dessert wines: "That's what's so special about it." Höpler exports to the United States and throughout Europe.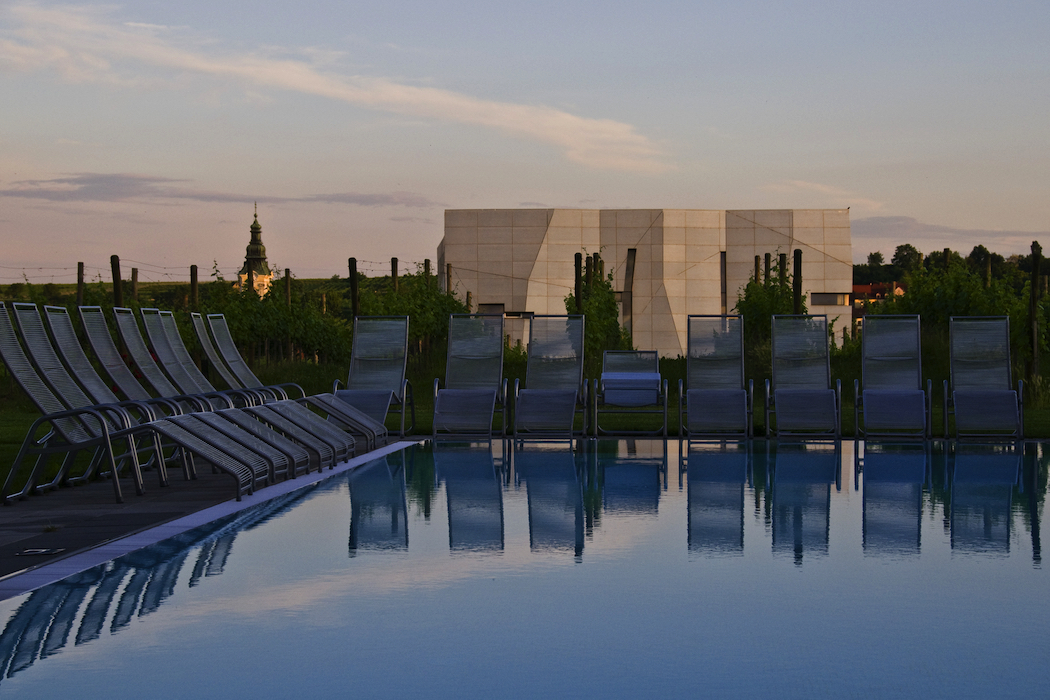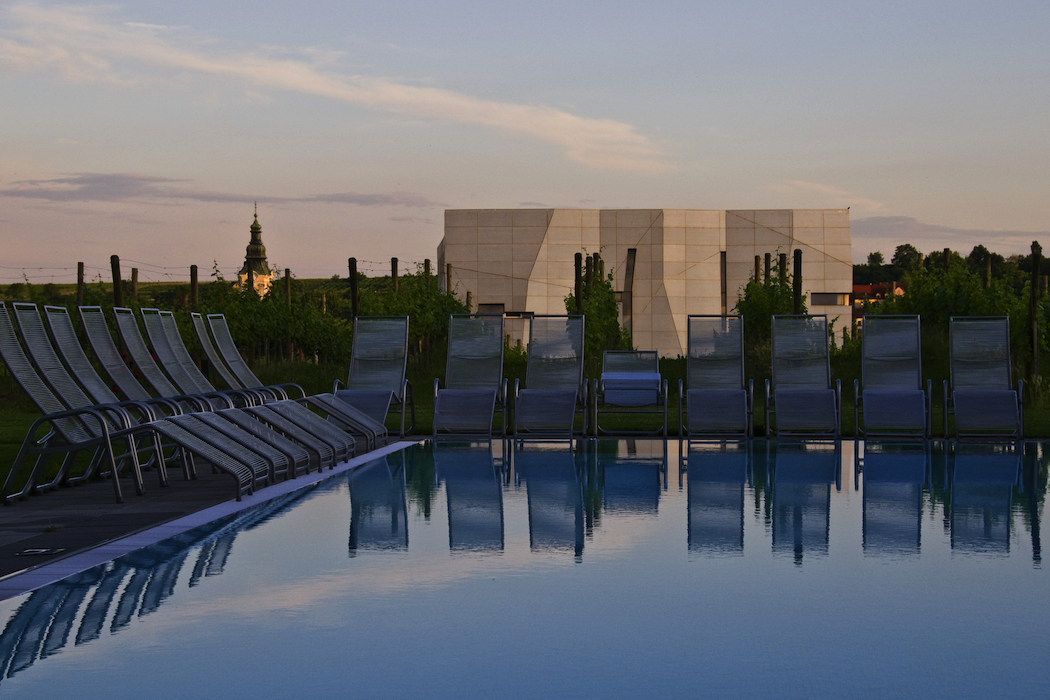 Like Höpler, the Kollwentz Wine Estate does a great range of whites, reds and dessert wines. Family-owned since 1775, it has a private cellar with 3000 bottles for sale from all over the world. Anton Kollwentz was the first to plant Cabernet Sauvignon in Austria in recent times. He planted it in 1981 but it still accounts for only about 10% of Austria's wine production. Again, you have to take a deep breath and soak up the history: the stone in the cellar comes from a Roman quarry.
Visit the stunning Baroque palace, Esterházy
Before leaving Burgenland, schedule in a visit to Esterházy, a stunning Baroque palace whose origins can be traced back to the 13th century. It has a lovely restaurant in the old stables, and a wine bar for tastings. It produces its own wine with a regal-looking gold-embossed label.
In Lower Austria, the country's most famous wine region, Wachau, is best known for its Grüner Veltliner and Riesling. The Danube River winds through the Wachau Valley, its banks lined with steep terraced vineyards, monasteries and castles. A stay in the charming town of Dürnstein is highly recommended. Schloss Dürnstein, an elegant Relais & Châteaux hotel in a 17th century castle, is famous for its terrace overlooking the Danube. It's a great spot to enjoy some of the local food and wine.
Nearby Domäne Wachau is the largest cooperative in the region with 600 members and 420 hectares of vineyards. Premium vintages are stored in historic cellars built by Augustinian monks under an exquisitely restored Baroque castle that features on the wine label. The cellars connect the castle with an impressive wine shop and tasting room.
At the other end of the scale is Weingut Holzapfel, a boutique winery and distillery with a four-room guesthouse and delightful restaurant. Just over half their production is Grüner Veltliner and Riesling, the rest is schnapps made from fermented fruit, including apricot, pear, quince, blackcurrant and amarena cherry.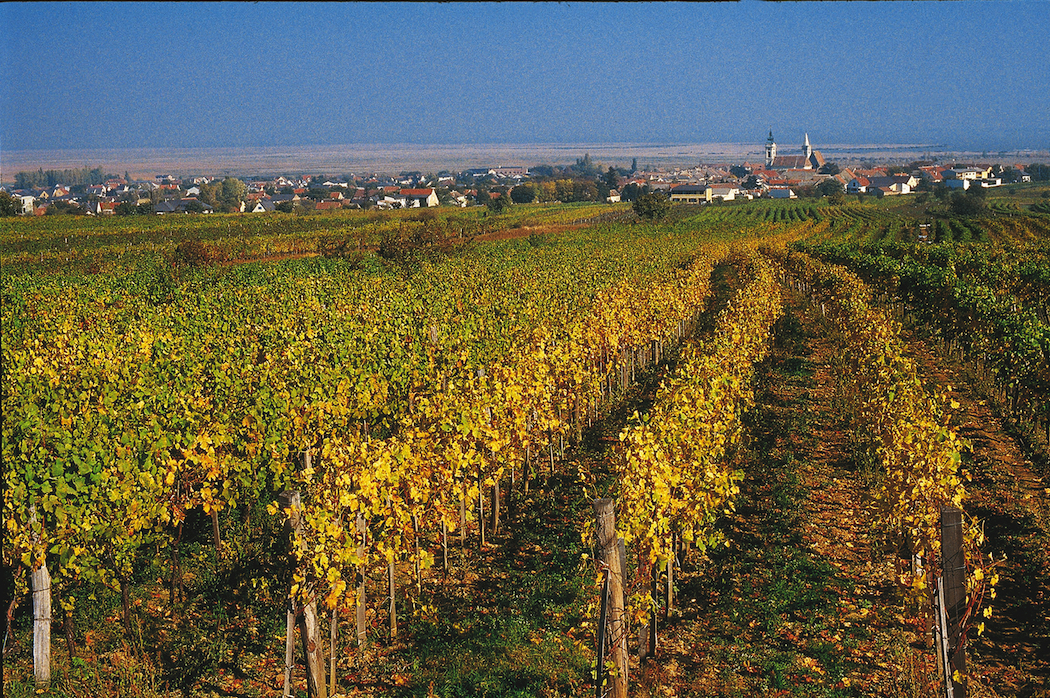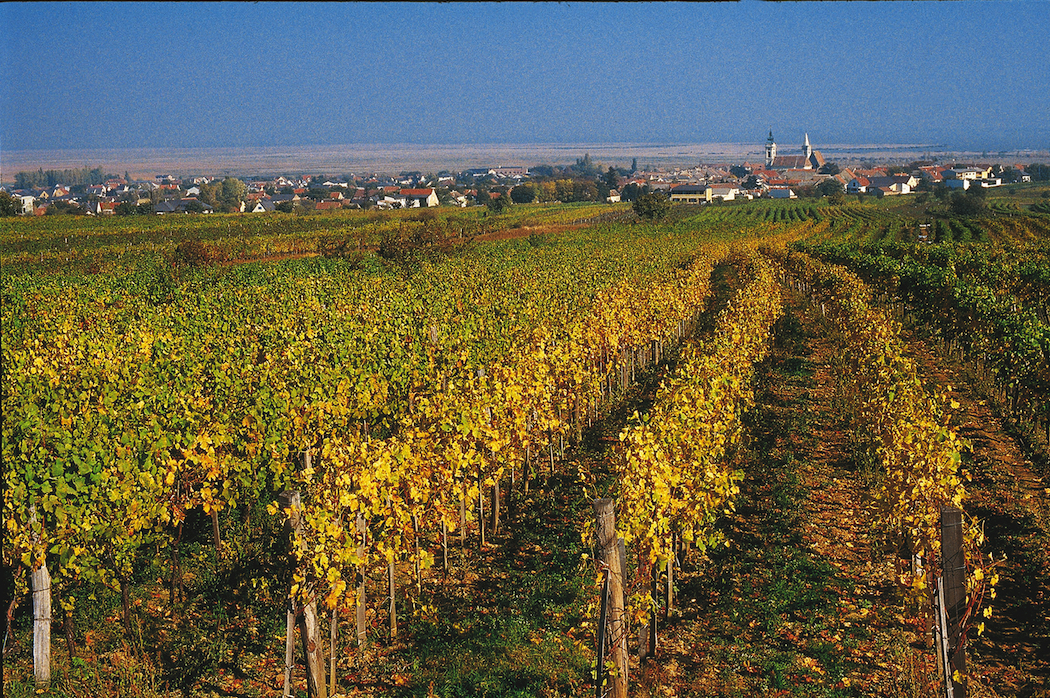 Further along the Danube, the charming town of Krems with its medieval alleyways is one of Austria's oldest cities. It is surrounded by vineyards including those of Salomon Undhof, a wine estate with a history dating back to 1792, and a major exporter to the United States and Australia. Bert Salomon has vineyard interests in Australia and his Australian wines are available at the cellar door, alongside his Austrian wines and olive oil.
Winzer Krems, Austria's largest wine co-op with 1300 members and 1000 hectares of plantings, bought an old cellar and transformed it into a facility offering a fantastic interactive experience, complete with a floor map that lights up underfoot, and a film in which you'll feel the cold wind blowing and smell the aromas of apricot, peach and cherry wafting out.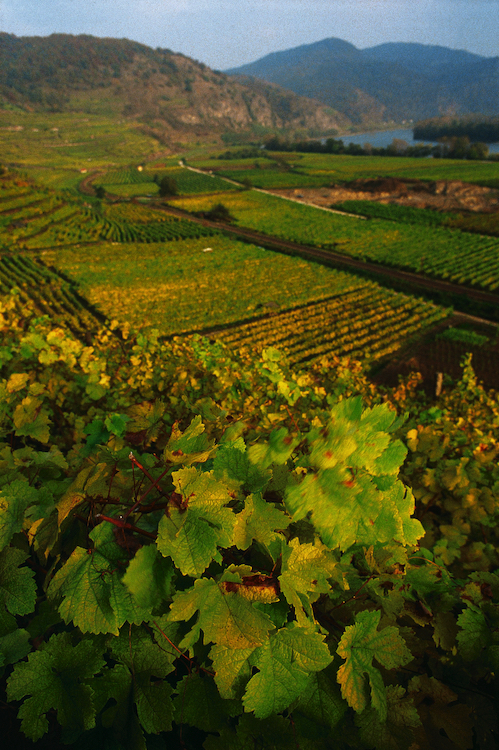 A short distance away at Langenlois in the Kamptal wine region, the Loisium is a glorious marriage of wine and architecture. Designed by American architect Steven Holl, the cube-shaped visitor's centre takes visitors on a fascinating journey through the history of winemaking. It's easy to spend hours getting lost in the labyrinth, experiencing the sensation of grapes being pressed, identifying aromas and even walking into an old farmyard complete with the sounds of chooks and lambs.
Hotel inspired by wine
Smack bang in the middle of the vineyard is Austria's first design hotel, inspired by Grüner Veltliner with surfaces of green glass and brushed metal, reflecting the earth and sky. The Loisium encompasses the modern Steininger winery, one of Austria's most important sparkling wine producers. There is also a shop selling regional and heirloom foods (including Grüner Veltliner sausages) and a vinotheque selling wine from Lower Austria's eight winegrowing regions.
The entire facility is smart, stylish and brilliantly executed, projecting an image befitting the new face of Austrian wine.
This story originally appeared in FWT Magazine. © Christine Salins
If you go:
Hotel Schloss Dürnstein GmbH
3601 Dürnstein 2
Tel: +43 2711 212
www.schloss.at
Loisium Wine & Spa Resort
Loisium Allee 2
3550 Langenlois
Tel: +43 2734 77100-0
www.loisium.com
www.vienna.info
www.wienerwein.at
www.wienwein.at
www.wachau.at
www.krems.info
Would you like to know how to make the perfect Wiener schnitzel? Let the Austrians show you just how easy it is!
Read about four food-friendly Austrian wines that would go perfectly with your schnitzel.
You might also be interested in this story about Austrian wine that I wrote for Hospitality magazine after visiting Austria in 2012.
And, finally, check out this post on Six Of The Best Food And Wine Experiences In Austria.