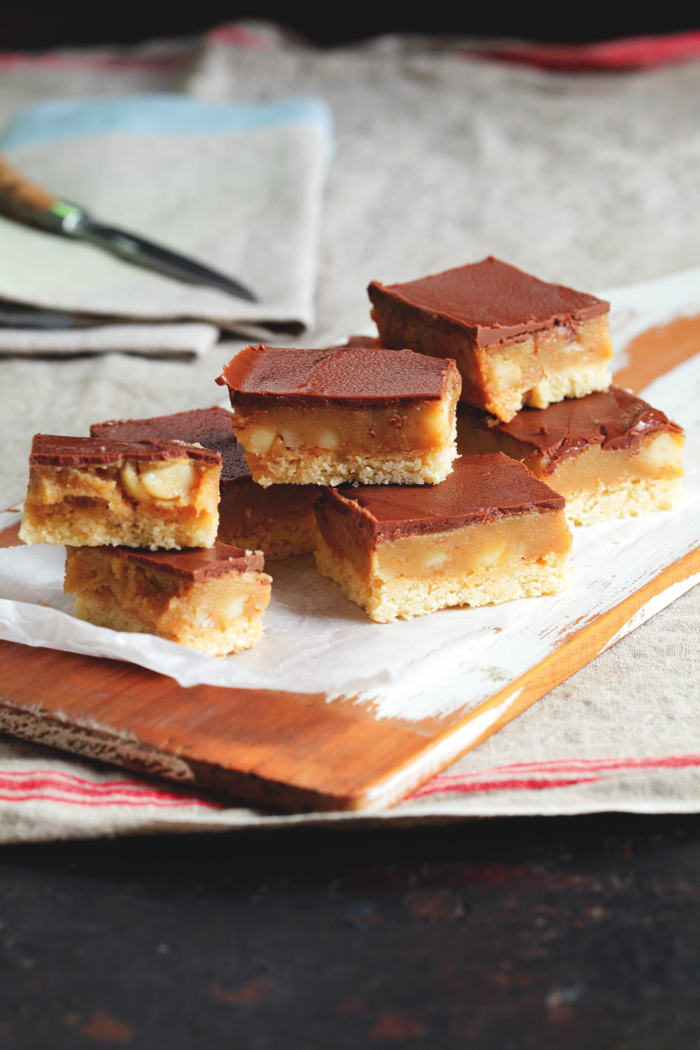 Amazingly, many people (including many Aussies) don't realise that the macadamia is an Australian native nut. That's because the Hawaiians turned it into a commercial industry long before Australia did.
Commercial production really only began in Australia about 40 years ago, boosted by the establishment of the Australian Macadamia Society in 1974. Now it's a flourishing industry worth over $200 million annually.
The macadamia is native to the rainforests of the east coast, but it nevertheless gets a guernsey in Outback Pantry: Food And Stories From Outback Australia. This is a lovely new book from cattleman-turned-chef, Lynton Tapp, who came to notice as runner-up on MasterChef Australia in 2013.
The 'Stockman' on MasterChef
Dubbed the 'Stockman' on the show, his recipes draw on the diverse flavours of the Top End and the Red Centre. As well as having very evocative food and landscape photography, the book has some great stories about Northern Territory food producers (and you might be surprised how many there are, despite the semi-arid environment in which they work).
I'm really inspired by the stories but I'm inspired by the recipes too, especially this very yummy chocolate, caramel and macadamia slice, aptly named Millionaire Macadamias because if you "take it along to one of your social events, it will definitely win over the masses" (the author's words). I think he's definitely on a winner with this one.
Recipe for Millionaire Macadamias
Makes 24 squares.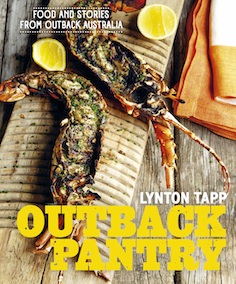 INGREDIENTS:
BASE
155 g (5½ oz/1 cup) plain (all-purpose) flour
155 g (5½ oz/1¾ cups) desiccated (shredded) coconut
50 g (1¾ oz/⅓ cup) macadamia nuts, roasted and finely chopped
1 teaspoon baking powder
145 g (5 oz/⅔ cup) caster (superfine) sugar
160 g (5½ oz) unsalted butter, softened
FILLING
150 g (5½ oz) unsalted butter
150 g (5½ oz/1 cup) brown sugar
600 ml (20½ fl oz/2½ cups) condensed milk
2½ tablespoons golden syrup
1 teaspoon vanilla extract
150 g (5½ oz/1 cup) macadamia nuts, roughly chopped, some left whole
TOPPING
400 g (14 oz) milk chocolate
METHOD:
Preheat oven to 180 °C (250 °F).
Place all ingredients for the base in a bowl and mix until well combined. Press mixture firmly into a 22 cm x 32 cm (8¾ in × 12½ in) baking tray lined with baking paper. Bake for 10–12 minutes. It should be lightly golden.
Place all ingredients for the caramel filling, except for the macadamia nuts, in a saucepan and stir over a low heat. Continue to stir until all the brown sugar is dissolved. Cook the caramel for a further 8–10 minutes, being careful
not to let the caramel burn.
Scatter the macadamias over the cooked base before pouring the caramel filling evenly over the base. Place the tray back in the oven for 10 minutes to cook the caramel. Remove from the oven and allow to cool completely.
To finish the slice, melt the chocolate in a bowl over a saucepan of hot water. It is also really quick and easy to heat chocolate in the microwave but watch it closely
because it will burn quickly. Spread the melted chocolate over the caramel, taking care to cover all sections of the slice evenly. Place the slice in the fridge to set the chocolate. Once the chocolate is hard, you can cut the slice into squares.
Recipe from Outback Pantry: Food And Stories From Outback Australia, by Lynton Tapp. Published by Hardie Grant. Photos and recipe reprinted with their permission.