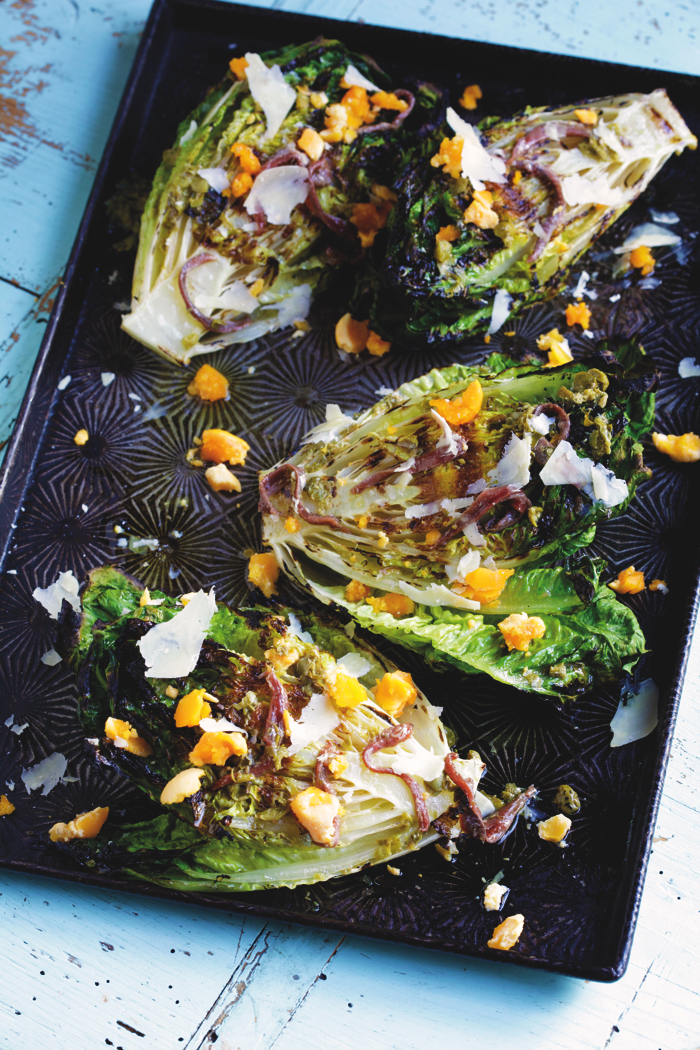 Australian farmers are the unsung, and sometimes forgotten, people responsible for all the wonderful food we eat. Which is somewhat ironic, given that they are also the most important.
I love anything that acknowledges the clever people who contribute to putting beautiful food on my table. As regular readers of my columns know, I love reading their stories, finding what motivates them and how they came to be involved in the precarious business of farming and food production.
Lynton Tapp draws on the stories of some interesting Territorians in Outback Pantry (Hardie Grant, $39.95), people like Craig Zwetsloot, of Darwin Chilli Co, who makes hotter-than-hot chilli sauces, and Geoff and Sharon Arthurs, who produce incredible buffalo milk and a range of artisan buffalo milk cheeses.
Surprisingly for such a semi-arid environment, the Territory's food bowl is more bountiful than you might expect.
Northern Territory Food Producers
There's Humpty Doo barramundi, backyard pig production, Asian greens, fabulous seafood, and a veritable feast of native fruits, leaves and animals, not to mention feral animals such as camel (Tapp's Camel Braised in Date and Cinnamon recipe is a 'one-pot wonder').
And where would a book about Northern Territory food be without mention of Darwin chef Jimmy Shu, who now devotes his time to developing the local produce and farmers markets around the Territory.
With its proximity to Asia and a large Asian population, Asian spices, vegetables and herbs feature strongly in the Territory, and these, coupled with the bush foods of the outback, add to the melting pot of flavours.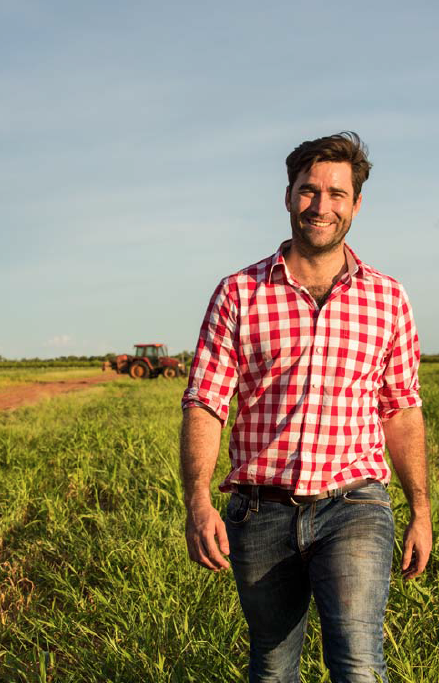 Tapp, who grew up on a cattle station in the Territory, is inspired by the outdoors and the 'paddock-to-plate' experiences of his childhood.
"I loved that life: living out in the middle of nowhere, producing your own food, cooking on a campfire, fishing, hunting, eating bush bananas off the vines and looking for conkerberries. This was my introduction to native Australian produce," he said.
The 27-year-old cattleman-turned-chef came to notice as runner-up on MasterChef Australia in 2013. Dubbed the 'Stockman' on the show, his modern Australian recipes draw on the diverse flavours of the Top End and the Red Centre.
Together, they make a really eclectic collection, with twists on traditional recipes, such as The Crackling Lover's Pork Belly, Beef Stew with Pepper Dumplings, and Brussels Not Like Your Grandma's, and contemporary fusion dishes, such as Whole Baked Barramundi with Pomelo, Sichuan Fried Chicken Ribs, and Bob's Outback Steamed Pudding with Coconut Caramel.
Tapp is a proud country boy who seeks to champion the efforts of Australian food producers, and this, coupled with delicious recipes and evocative food and landscape photography, makes Outback Pantry a lovely addition to the shelves or a perfect gift for friends and family overseas.
The recipe reproduced here is influenced in part from Tapp's childhood and in part from his love of American barbecue. Enjoy with a summer beer.
GRILLED BABY COS WITH ANCHOVIES AND LEMON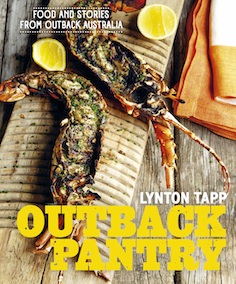 Serves 4
INGREDIENTS:
2 baby cos lettuce
3 tablespoons extra virgin olive oil
pinch of table salt
8 anchovy fillets, cut in half lengthways
2 teaspoons capers, washed
1½ tablespoons lemon juice
3 hard-boiled eggs, whites removed and discarded, yolks roughly chopped
25 g shaved parmesan, to serve
METHOD:
Preheat a chargrill pan over high heat.
Remove any tough or broken outer leaves from the baby cos then cut each one in half lengthways. Evenly season all of the cos with 1 tablespoon of the olive oil and the salt. Place the cos, cut-side down, onto the hot chargrill pan and, without turning, cook each cos until it has grill marks and starts to blacken. Remove the cos halves from the pan and set aside to cool slightly.
While the cos is cooling it's time to make the dressing. Roughly chop the capers and place into a small mixing bowl. Pour in the remaining 2 tablespoons of olive oil and the lemon juice, and mix gently with a fork to combine.
To serve, place the cos halves on a serving tray, and drizzle with the caper dressing. Finally, top with anchovies, shaved parmesan cheese and chopped boiled egg yolks.
Recipe from Outback Pantry: Food And Stories From Outback Australia, by Lynton Tapp. Published by Hardie Grant. Photos and recipe reprinted with permission of Hardie Grant.
This post was originally published in PS News online.