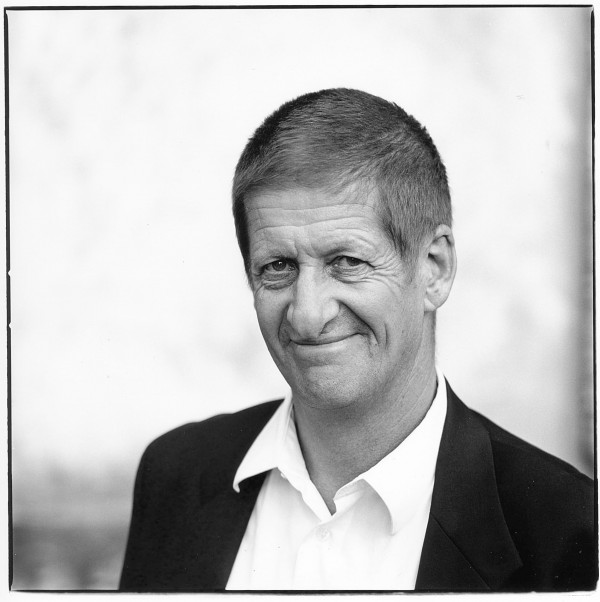 My Life In Shorts: Thumps, Bumps and Dumps in the Valley of Vines – A Childhood Memoir. By H. G. Nelson. Published by Pan Macmillan Australia, $34.99.
I once spent a night in Nuriootpa, in the Barossa Valley in South Australia.  It was extremely   uneventful.  Little did I know at the time that the valley was full of the characters and events that were essentially the making of that great Australian sporting guru, H.G. Nelson.
My Life in Shorts brings the "valley of the vines" to full maturity and H.G., that master of the mundane and oracle of the ordinary, paints a disturbing picture of childhood in the Barossa Valley in the 50's and 60's at a time when kids never wore long pants.
Like many large working class families of that era, the Nelson clan contained a wealth of talent and resourcefulness.
Their accomplishments extended to everything from home mechanics, to home magic to home baking and naturally, the now almost lost art of home butchery.
The young H.G.'s penchant for the ponies got under way at the tender age of eight when he started as an apprentice jockey with the legendary trainer Bill "Boxie" Waterhouse, who learnt his art from a Mongolian book on horse care and used the special secret technique of training horses in pitch dark.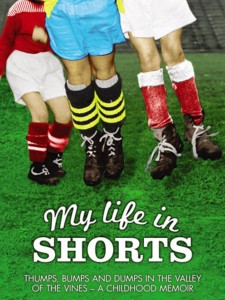 Riding in the dark proved catastrophic for H.G., who eventually traded his silks for shorts and some equally eccentric AFL coaches, as a member of the Penrice Quolls and then the Moculta Parrots.
H. G.'s achievements on the football field paralleled his achievements at school, in that there was always next year or next season.  He did, however, excel in the world's greatest "blow" – the renowned Kaiser Stuhl whistling championships.
After many embarrassments and poor decisions with choice of material, H.G. enlisted the help of Angela "the Ace" Dawkins and together they literally "scorched" the "blow".
From that time on, H.G. Nelson never looked back and although his teenage gang, the Flying Taipans, never really looked like achieving their aim of exterminating every feathered animal in the Barossa, or even the world, he was all the better for trying.
He went on to enormous success at events like the Nuriootpa Sunrise and the great Atomic Splashdown, Adelaide's famous bombing competition.
My Life in Shorts is all about the "making" of a legend.  It is a no holds barred memoir of a sporting apprenticeship that amounted to very little, but explains why H.G. Nelson became one of Australia's foremost sporting and social commentators.
We all know the Nelson wit, irony and turn of phrase from the radio waves, but in print it's as sharp as ever.  This book is pretty bloody funny.
My Life In Shorts is available through Fishpond with free postage anywhere in Australia.