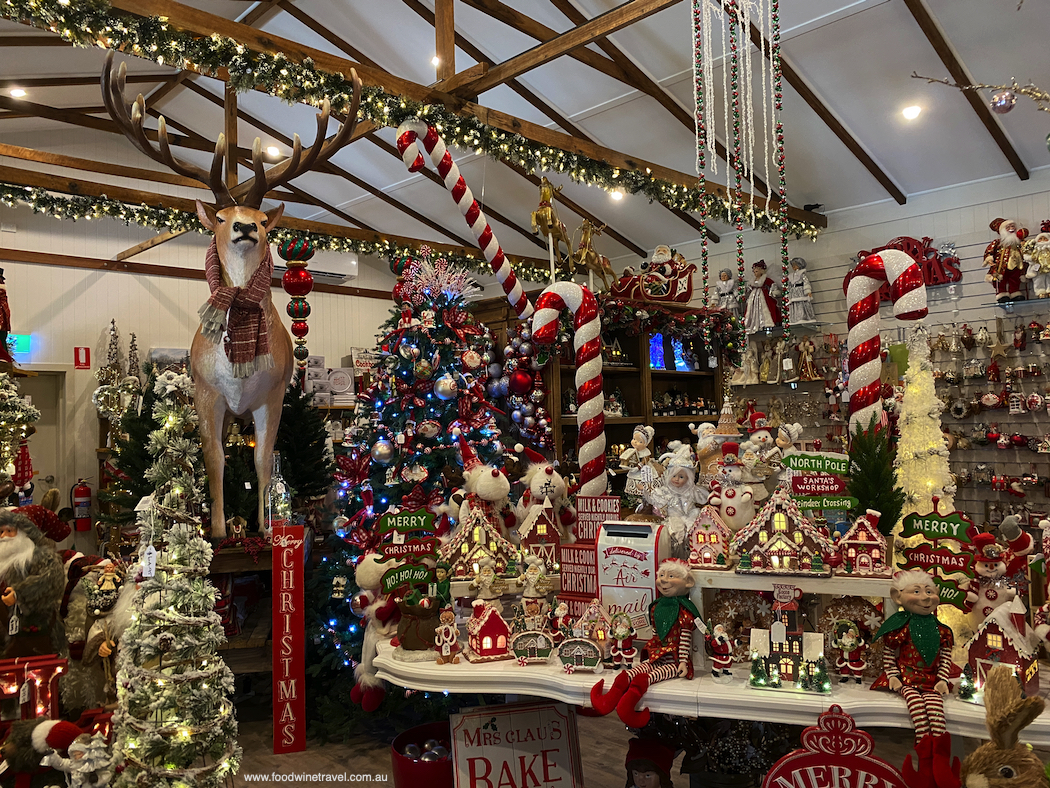 The magic of Christmas comes all year round at the Granite Belt Christmas Farm, where Brad and Katrina Fraser lovingly tend a flourishing plantation of Christmas trees and invite visitors into a café and store selling an astounding collection of Christmas decorations and collectibles.
Even in the middle of the year, visitors come to the farm just outside of Stanthorpe for Christmas in July picnics amongst the pine trees. Parents and kids will often be dressed in matching Christmas outfits for the perfect photo op. They might even do marshmallows over the fire. The location – on Queensland's Granite Belt, the State's coldest place, where occasionally it even snows – is perfect for that.
The farm is open year-round (except for the month of February) with visitors popping into Mrs. Claus Kitchen for light meals and afternoon teas, perhaps a treat from Rudolph's Ice Cream Bar or some of Katrina's exquisite chocolates or hot chocolate drinks. There are animals for the kids to feed, including Rudolph Jnr the Reindeer, donkeys, goats, sheep and chickens.
As Christmas draws closer, the Mistletoe Store gets busier, and from early December people come to buy real Christmas trees, which generally last around four to six weeks. The farm is in full Christmas mode now.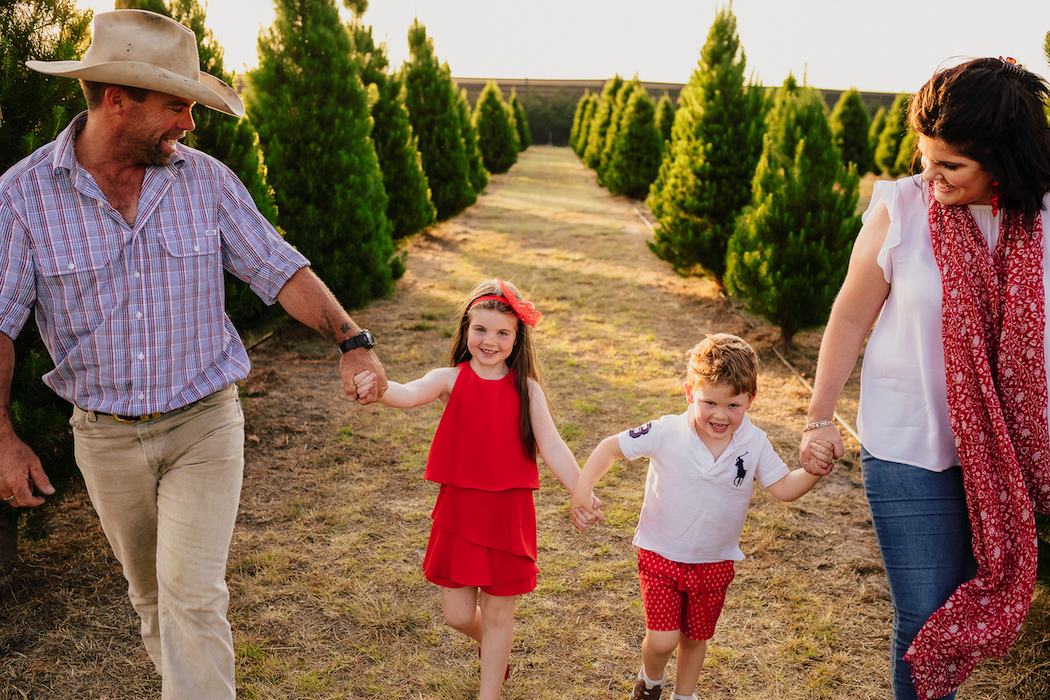 Brad takes pride in his beautifully shaped trees which he prunes four times a year. "It's hard work. This is my gym," he says. They planted their first 2,000 trees in 2015. "It was definitely character building. Evelyn our daughter was only 3 months old and we planted while pushing her up and down the rows in the pram."
Son Weston has since been added to their brood and they now have 10,000 trees. Earlier this year they purchased another 150-acre property to grow trees for the wholesale market. Perfecting the trees has been a tough road, says Brad. "The Christmas tree world is very secretive and there is no public information on growing them in Australia."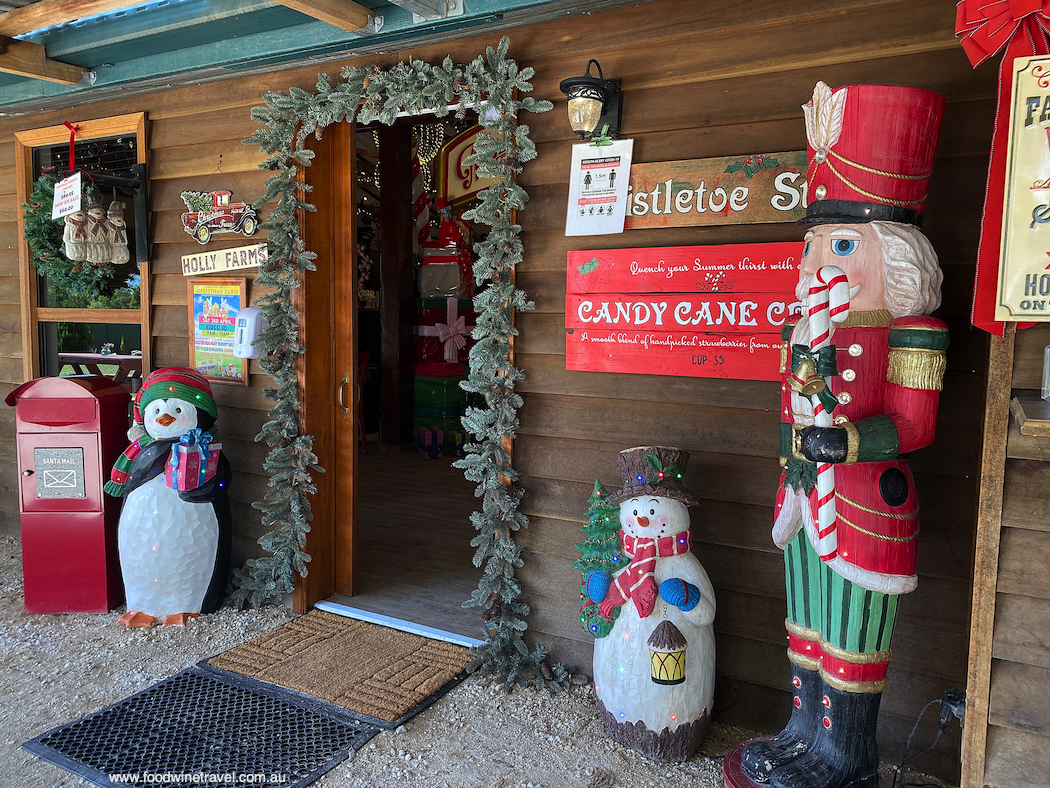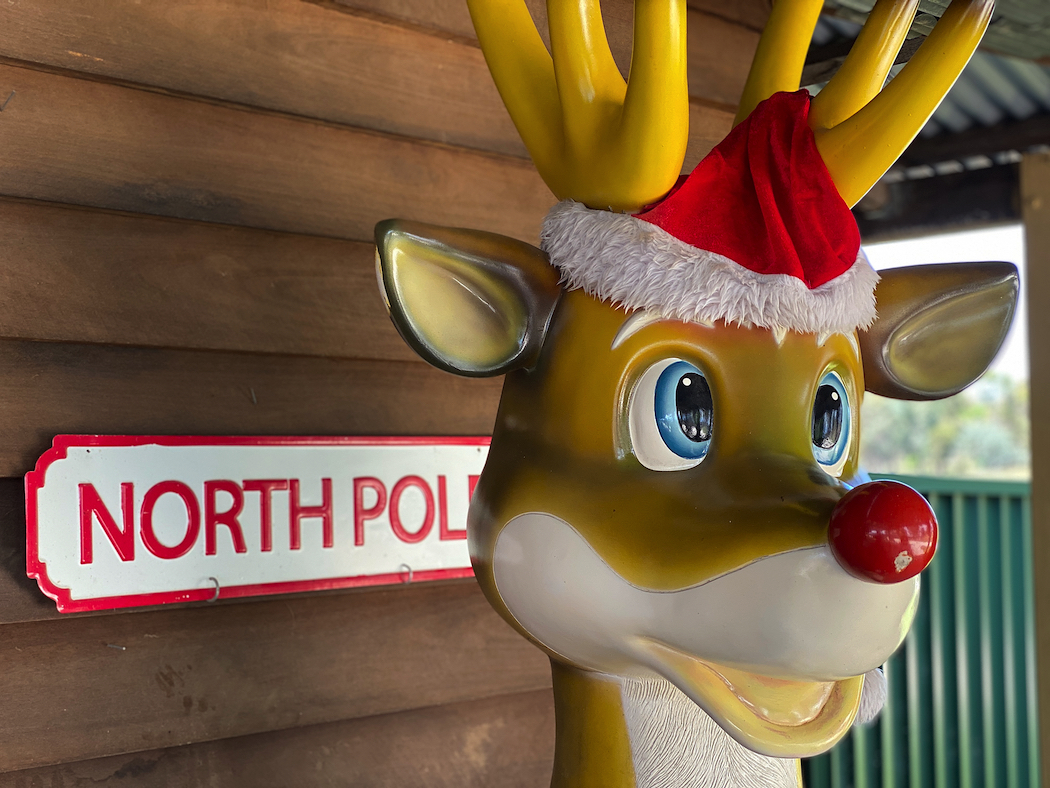 But Brad is up for a challenge, and nothing seems to stop Katrina either. While he tends the animals and the trees, she manages the café and store. Wanting something to complement the Christmas shop and having a passion for cooking, she bought a tempering machine in 2017 and began making chocolate, rocky road and fudge.
"I wanted to offer a unique product to the Granite Belt region. Being a region that produces beautiful food, I thought it would be great to offer chocolate." (I can vouch for how delicious her hot chocolate drink is – watch out for the marshmallow moustache!)
Downtime during the pandemic allowed them to do some major renovations on their 70-year-old apple shed, expanding their Mistletoe Store to 100 square metres and adding Mrs. Claus Kitchen. Guaranteed you'll be awe-struck by the amazing range of Christmas decorations, ornaments and collectibles covering every available inch of space.
If you'd like to picnic amongst the trees, you can pick up a hamper ($40 for a couple, $65 for a family of four) containing bruschetta, cold meats and a selection of salads. Admission to the farm is free.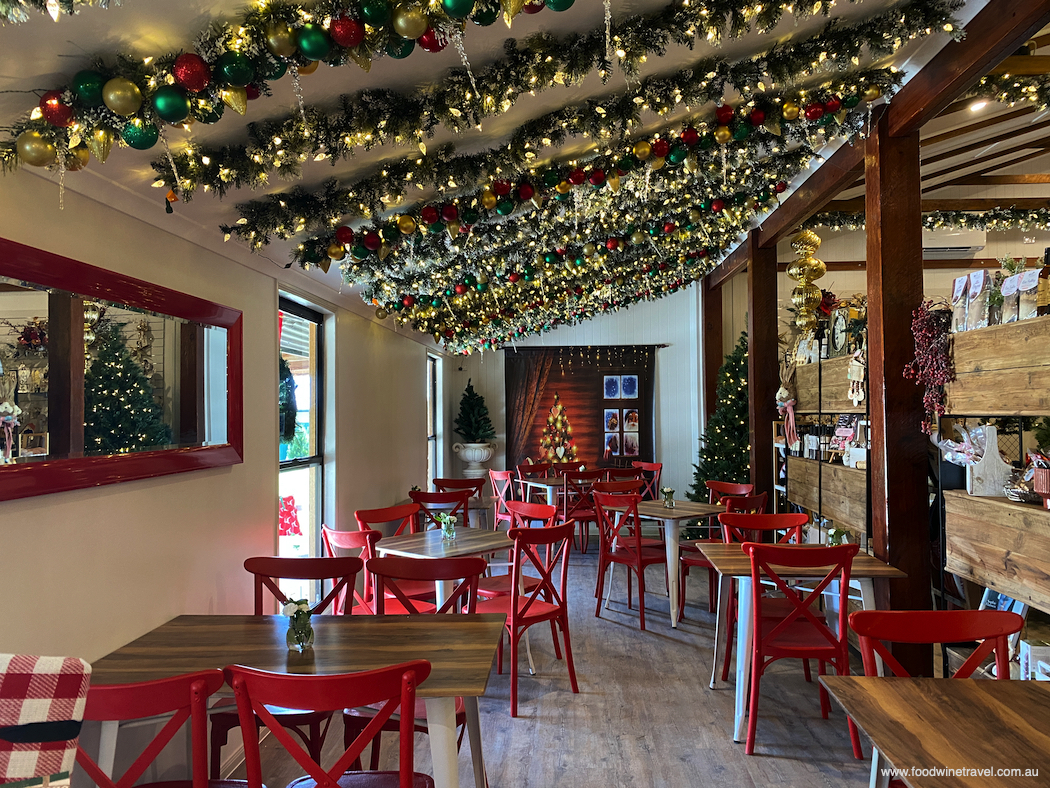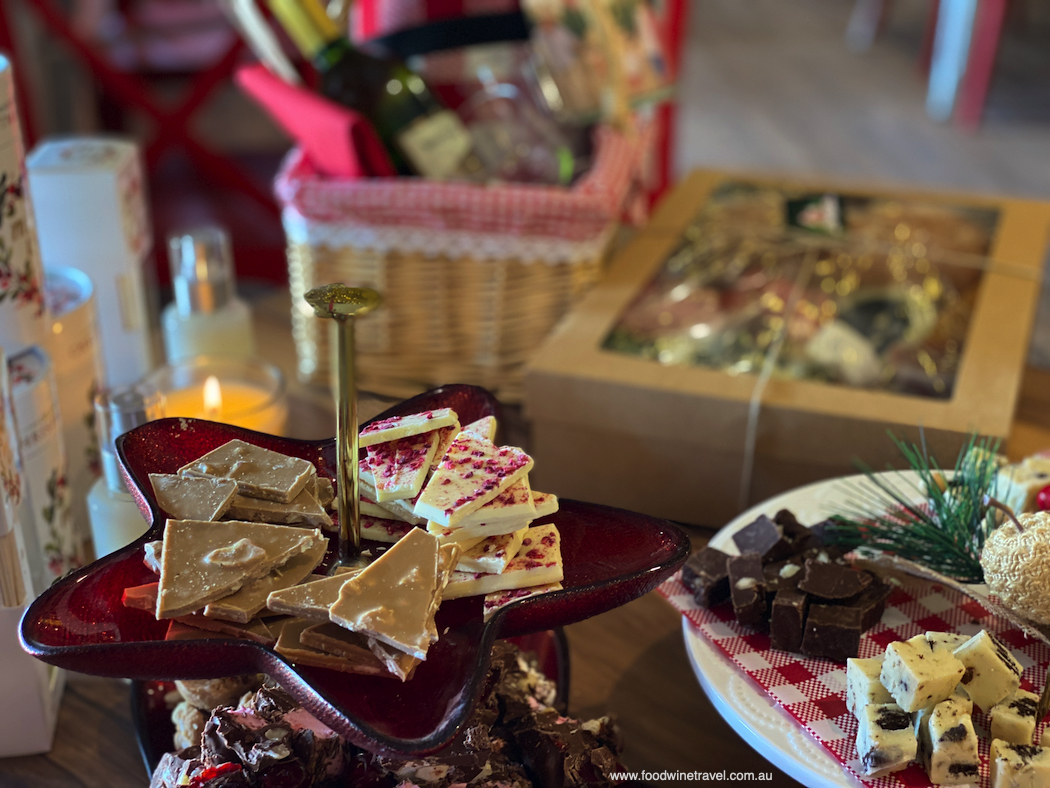 People come from as far away as Roma and Bundaberg to select their trees, which range from $75 for a 6 feet tree to $250 for a 12 feet tree. Customers can walk through the plantation, choose a tree they like, and it is brought to a machine to be measured and netted. The netting makes it easy to transport. "We can fit a big tree in a little car, a traditional hatchback," says Brad. "(When you get it home) the tree just opens up like the old Griswalds movie."
Brad says he'd love for anyone who hasn't had a real Christmas tree to experience its special scent. "The smell of pine in the house … wow. That's the real Chrissy."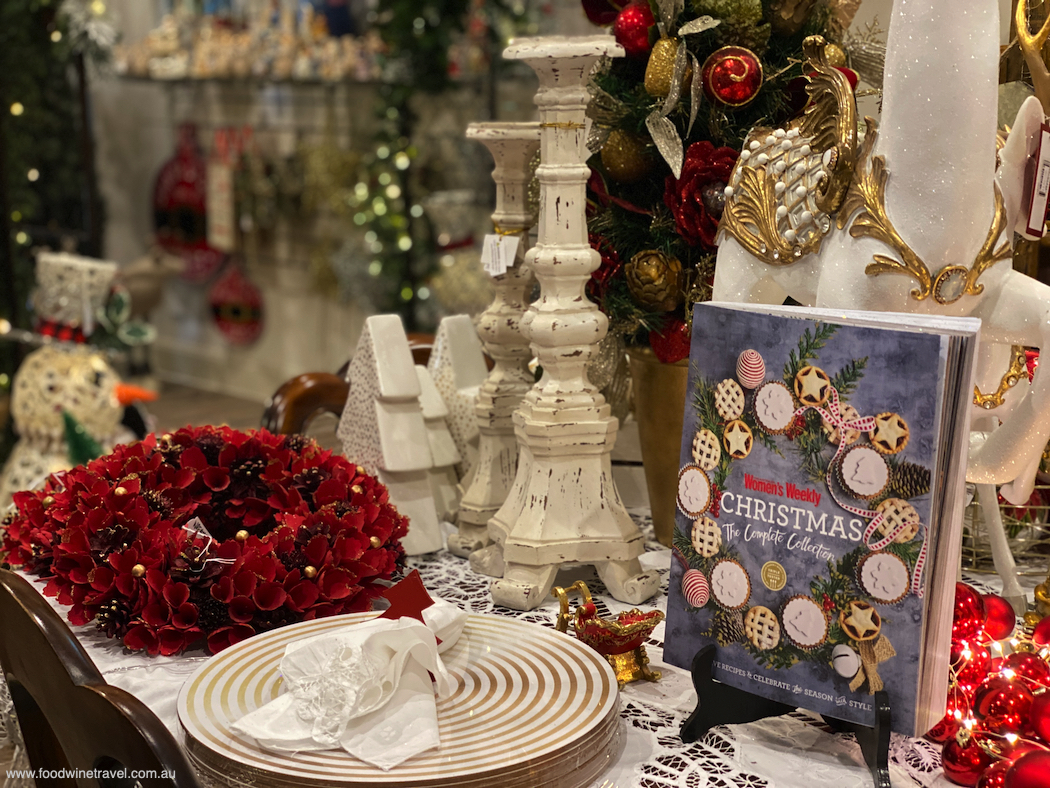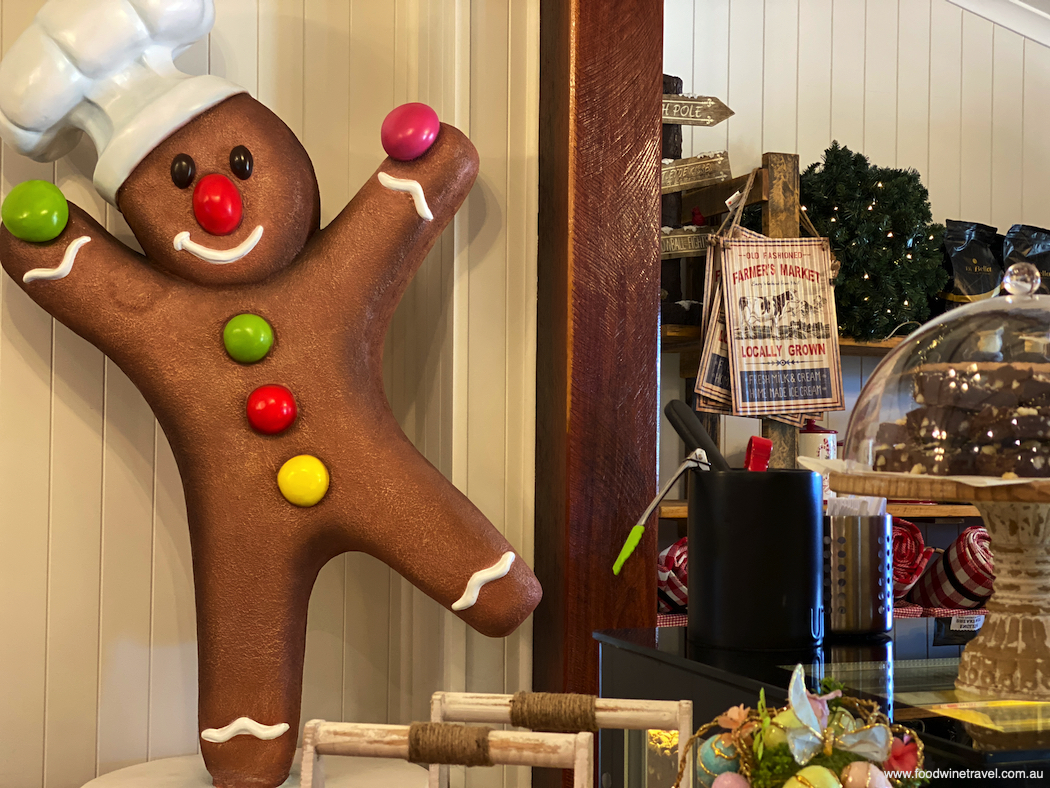 Granite Belt Christmas Farm is holding a Family Fun Day this Saturday, December 11, from 9am to 2pm, with jumping castles, face paintings, toffee apples, animal feeding and, of course, Santa.
While you are there, make sure you explore everything else Stanthorpe and the Granite Belt has to offer, including wineries, brewery, distillery, cheese makers and other food producers. The region is blessed with an abundance of food and wine, not to mention some great walks in the surrounding national parks.
If you enjoyed this story, you might also enjoy our post Ten Reasons Why You Need To Visit Stanthorpe Now!
If you go:
Granite Belt Christmas Farm
321 Aerodrome Road
Applethorpe Qld 4378
0412 826 842
www.granitebeltchristmasfarm.com.au
Open: 9am to 4pm, 7 Days (closed for the whole of February).
Admission is free.