Canberra Beer Week | November 5 – November 11
There is a beer revolution in Australia and craft beer is at the vanguard. Nowhere is this more obvious than during Canberra's Beer Week, where, during November, CBR virtually stands for Canberra Beer Revolution. That revolution extends to tap takeovers, beer dinners, beer trivia, master classes and the fabulous Beer Day Out.
Over six days, venues around Canberra are hosting matching and sampling and meet-the-brewer events with brewers from around Australia and overseas. In its third year, the Week now has an enthusiastic local patronage and a significant number of people flowing in from all over the country.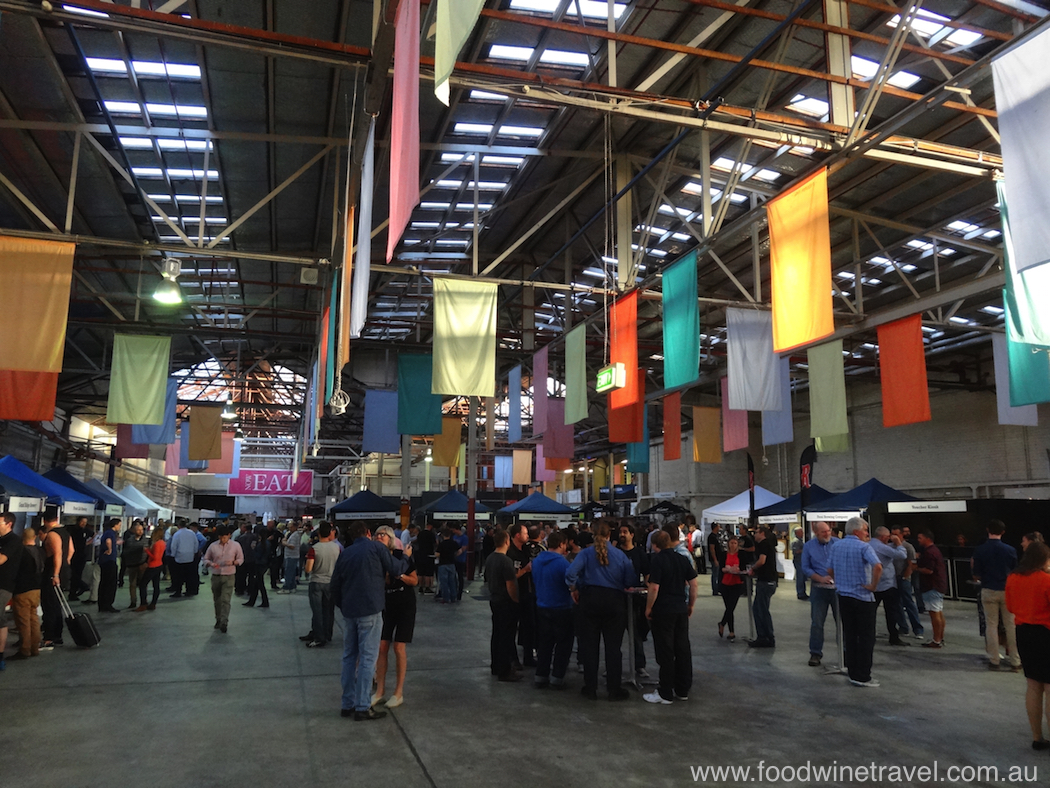 Beer Day Out takes over the Old Bus Depot at Kingston (above) for the Friday night and Saturday of the Week and features 30 Australian and overseas breweries pouring more than 150 different beers. It also has food vans, live entertainment on and off stage, and a string of beer-related happenings. Local brewers Zierholz, Wig and Pen, Pact and Bentspoke have embraced the Week with Bentspoke producing a different beer for each day and all except Pact hosting events at their own establishments.
Pact, the newest brewer in town, is a gypsy operation and hosted the launch party at the Old Canberra Inn with its Summer Ale. Once upon a time, beer was only matched with potato chips and peanuts, but beer and food matching is now a gourmet and specialised process happening week long with established Canberra restaurants such as Pulp Kitchen doing a beer degustation with Pirate Life Brewing.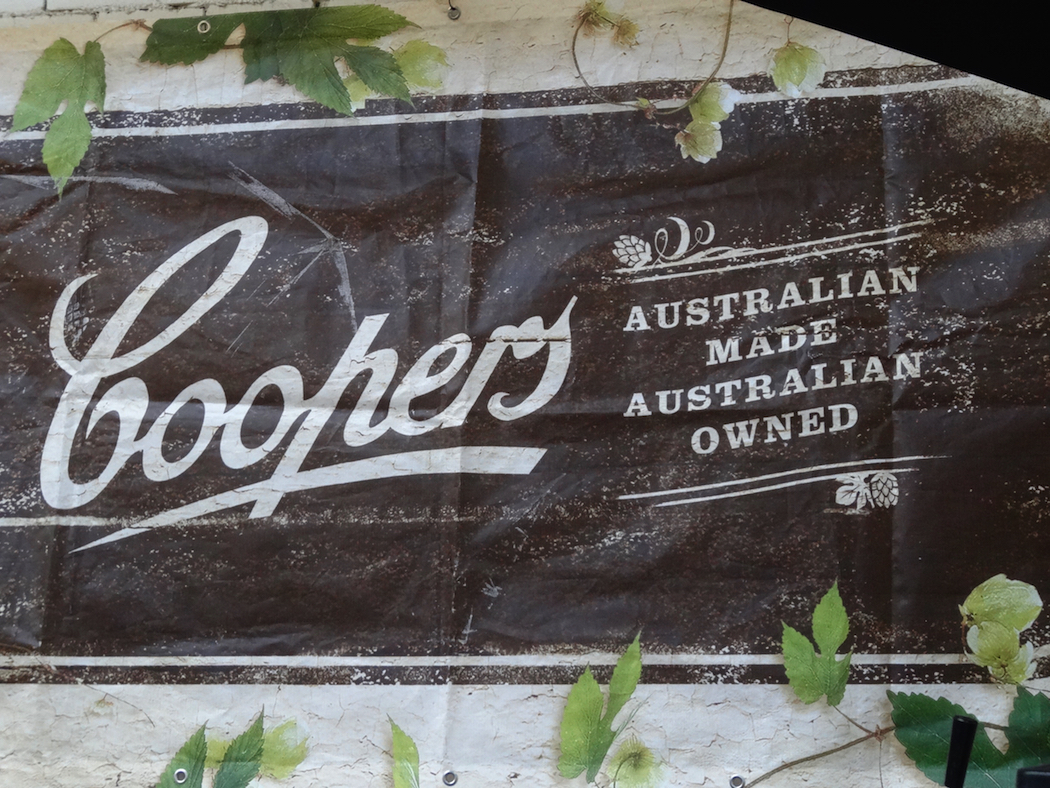 At Beer Day Out, you could get a tasting cup for $2 and if you liked the drop, a middy size cup for $4, usually always poured by a guy with a big beard adding authenticity and comic relief to the brew. I tried some new beers from some old favourites, such as Cooper's Artisan Reserve and Vintage beers and Sierra Nevada's Hop Hunter.
These breweries are now mainstream but their approach and style is still very crafty. Once you had to go to Broome to sample Matso's but it's now widely available and kinda mainstream too, but if you haven't tried its mango beer and lychee beer then you haven't embraced Australian craft beer. This Christmas it is doing a special limited release of its Ginger Beer and, being 500 ml at 11% ABV, I'd say Rudolf's nose will be getting even brighter.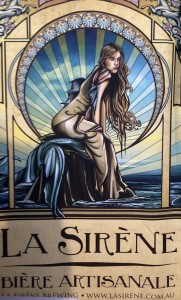 There were some interesting surprises and while not usually a fan of wheat beers, I was very taken with the Blueberry Hefeweizen from Prickly Moses Brewery as well as the malt flavour of its Black Panther IBA.
Another pleasant surprise was the award-winning Praline from La Sirène Brewery in Victoria. With a rich chocolate flavour, this dark beer would be the ideal accompaniment for most desserts although I probably couldn't wait till the end of the meal.
This brewery specialises in the Saison-style beers that are becoming very popular in Australia and ideal for our summer. Coming up to Christmas, I made a note to get hold of a very tasty red IPA – Fat Man Red Suit Big Sack from Bridge Road Brewery.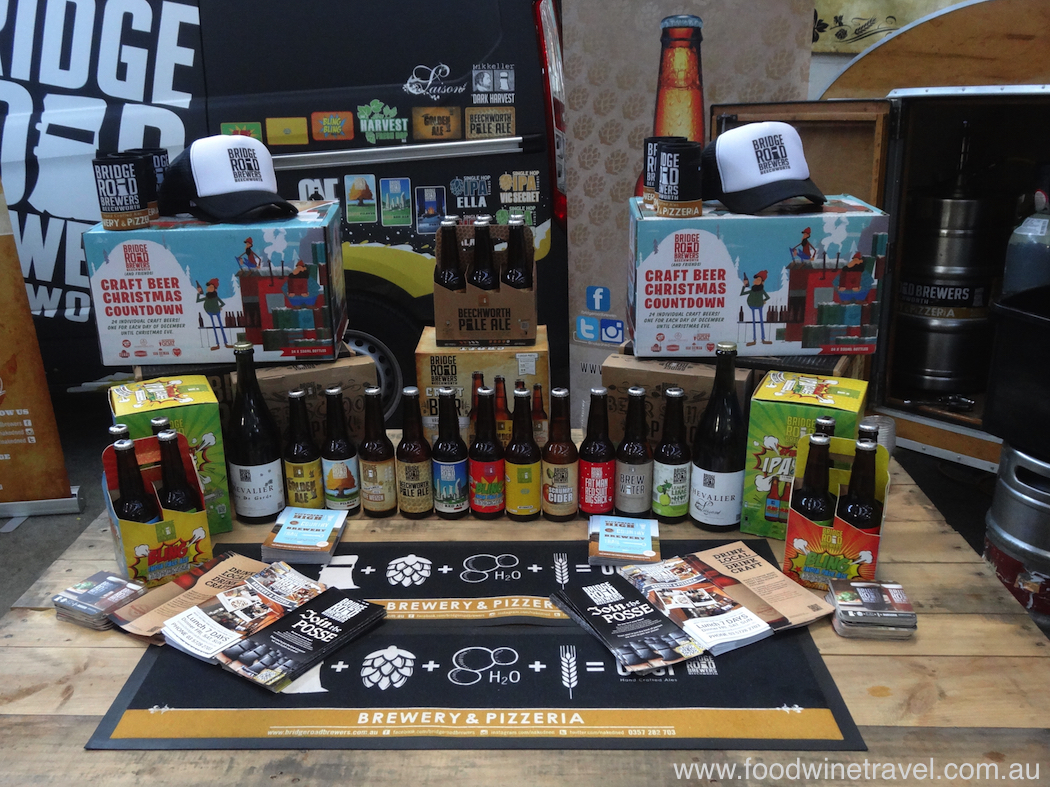 The future for craft beer is looking good with some innovative breweries in Victoria, including Mountain Goat, Hawthorn and Two Birds to name but a few, and with NSW right on their heels with great beers from breweries such as Young Henrys, 4 Pines, Modus Operandi and Burleigh.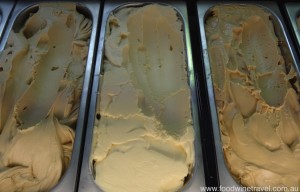 One fabulous addition to Beer Day Out was John Marshall's Frugii Dessert Laboratory with an array of ice creams created especially for the event.
Marshall is an ice cream alchemist using fresh, quality ingredients and magically using Canberra beers such as Epic's Carolina, Bentspoke's Crankshaft and Pact's Brickworks to make ice creams that men in beards only dream about. For me, his gin and tonic ice cream was the best.
If you missed it this year, start growing your beard, mark the dates in your calendar and get ready for next year's Canberra Beer Week. It's clean, crisp and refreshing and will leave an after taste well into the following year.