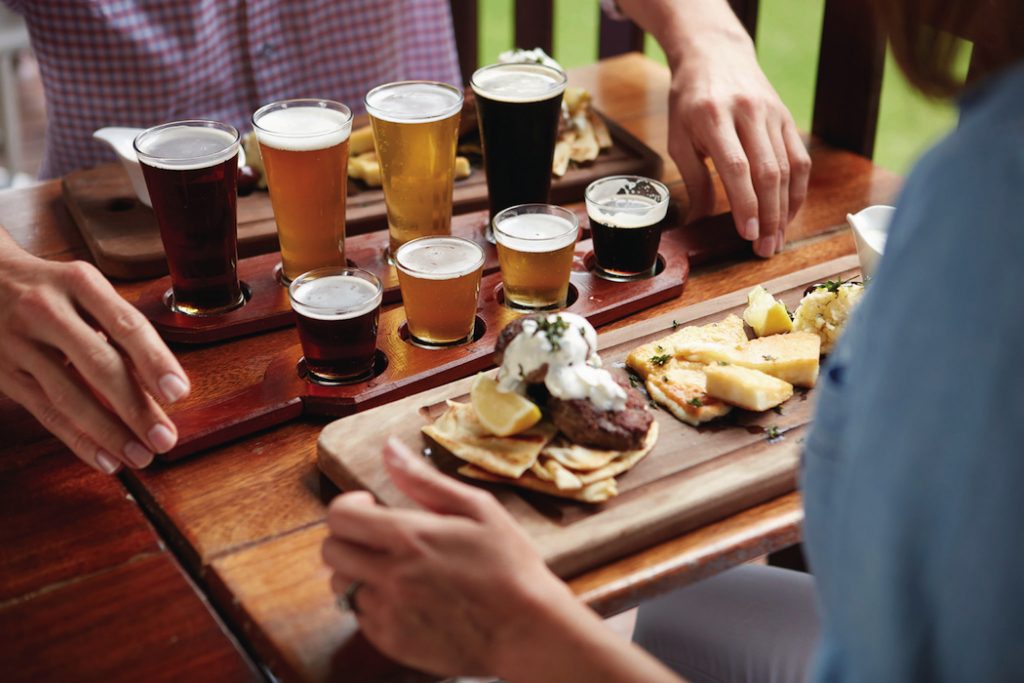 What do winemakers do on their day off? How do they unwind and get away from the 'office'? Ask most winemakers and they'll tell you that they … "drink beer". For people visiting and working in the wineries around Stanthorpe, on Queensland's Southern Downs, the good news is that the Granite Belt Brewery is ready to cater to all tastes in beer.
Granite Belt wineries in and around Stanthorpe have a reputation for producing many alternative wine varieties as well as more widely known varieties such as Shiraz and Chardonnay. With its unique terroir, the region is well suited to varieties such as Roussane, Alvarinho, Fiano, Durif, Graciano, Tempranillo, Montepulciano and many more that make up the Strange Bird Alternative Wine Trail.
However, wine producers in the region have been doing it tough recently, with severe drought and bushfires and with water having to be trucked into the town of Stanthorpe. If anything, they deserve a good beer.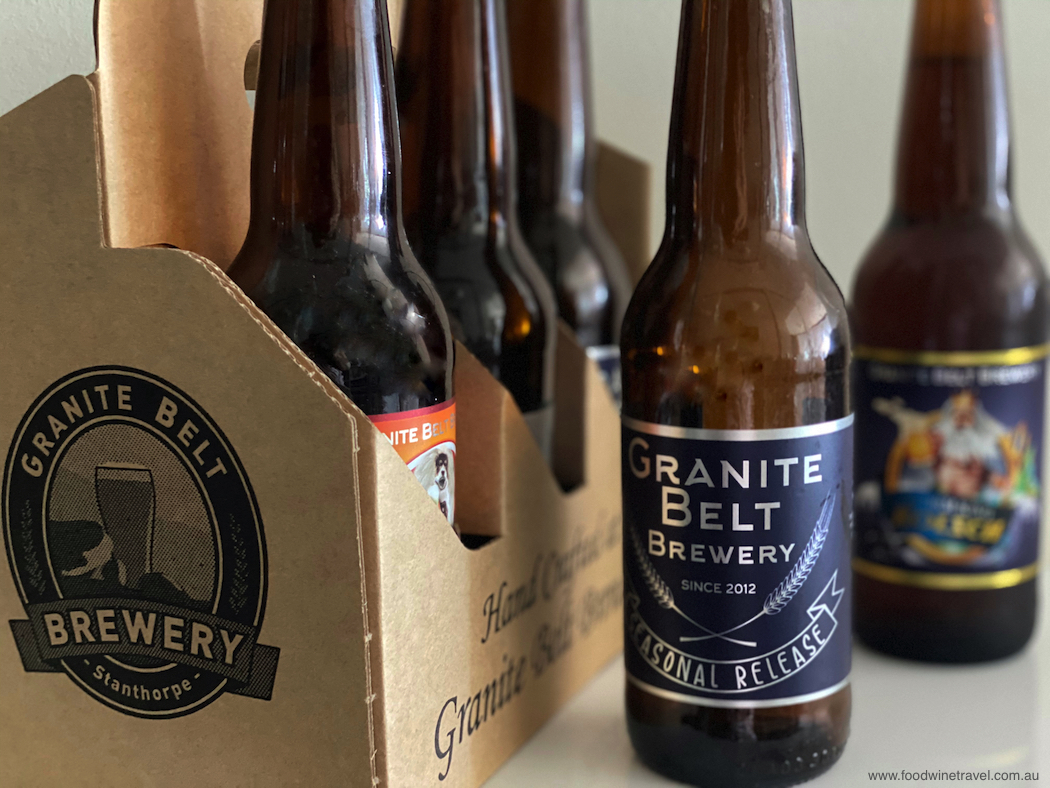 The Granite Belt Brewery & Retreat has been brewing since 2012 and is now producing a range of beers that is surprising for a micro-brewery. They also provide accommodation in 19 cedar cabins complete with log fires (yes, Stanthorpe can get chilly in winter). Being about five minutes out of town, the Retreat is an ideal base for the Granite Belt wine trails. The restaurant offers lunch and dinner and a buffet breakfast on Sundays. The menu features local produce along with Granite Belt wines.
A particular feature is the Brewers Platter, matching four of their specialty dishes with craft beers and cider. We sampled this platter during our visit to the Granite Belt and were very impressed with the flavours and the pairings.
---
The Brewers Platter
*Wattleseed dusted pork ​with a Stanthorpe apple & roast garlic puree and pumpkin mash ​– ​matched with Applethorpe Cider.
*Spiced Lamb Tagine with dates, sweet potato and couscous – matched with India Pale Ale.
*Roast Chicken with a salad of warm grilled pumpkin, radish, mint, dukkah with a tahini and New England Ash Honey dressing – matched with Granite Pilsner.
*Summit Coffee Infused Creme Brulee – French classic with a twist, topped with chocolate-coated coffee beans – matched with Pozieres Porter.
---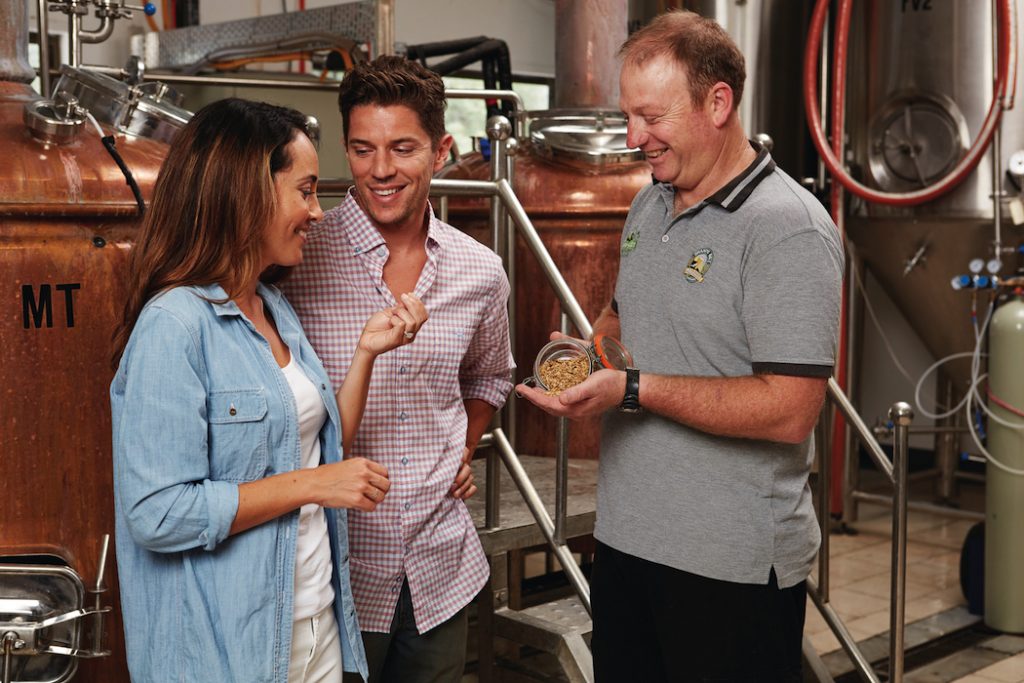 The brewery and retreat is owned and operated by Dee and Geoff Davenport. Originally, although Geoff was a beer lover and, like his father, a home brewer, he knew nothing about brewing on a commercial scale. It's not surprising that many craft brewers started as home brewers. After a bad start with a contract brewer, Geoff enlisted the help of a relative who used to run Wild Bull Brewery in Western Australia.
They started with four basic beers (not to mention four ingredients) and having now learnt the craft on a large scale, Geoff is the chief brewer and has expanded the range to cater for different tastes. The variety of beers is what makes Granite Belt stand out from many other craft breweries.
Six distinctly different beers
Although the development of the craft brewing scene in Australia in the last few years is positive and exciting, there is also a downside. Many beers produced by some craft breweries have a sameness about them. Do they all taste the same? Well, often there's not much difference, but I do know that this debate has been raging for a few years.
For some people it may seem like an oxymoron (maybe a good name for a beer?) considering that every batch of beer is going to be somewhat different from the last. The point, however, is that some craft breweries don't expand their range and stick mostly with pale ales and the like, trying to cater to people who don't necessarily drink beer. Granite Belt Brewery currently produces six beers that are distinctly different.
The other sad aspect of the craft beer scene in Australia is that as soon as a craft brewery becomes really successful it gets taken over by one of the big multinationals. Do I need to mention Little Creatures, 4 Pines, Fat Yak, etc etc? So, support of independent craft breweries like Granite Belt is really important.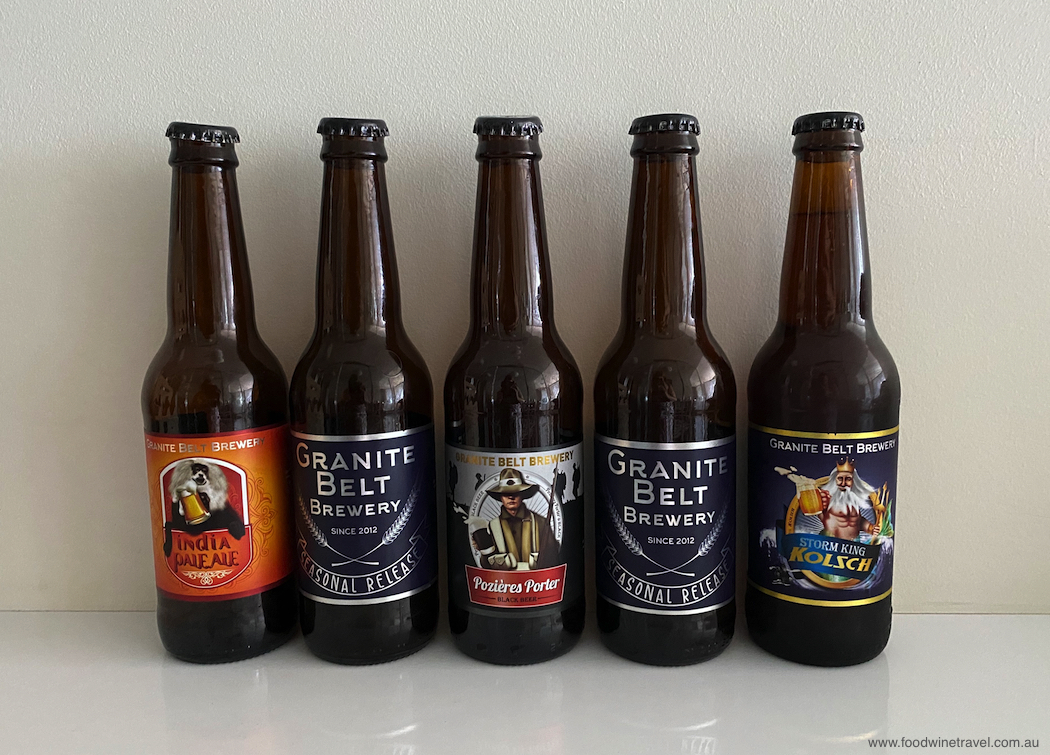 Having experienced the Brewers Platter, I was impressed with how well their beers paired with various foods. After leaving the brewery with a sample six pack, I decided to solicit some comments from beer-loving friends. Four blokes who identify themselves as 'beer drinkers' lined up to try each of the beers. There were thumbs up for all six, but two in particular, were standouts for everyone.
The winners were the Irish Red Ale with a creamy rich malt flavor and the Pozieres Porter which is like drinking chocolate-coated coffee beans in liquid form. These were already my favourites and without prompting, my mates confirmed my good taste (I'll have them around again). Also included in the pack were a Pale Ale, an IPA with a unique aromatic hop flavour, the Granite Pils with an excellent balance of malt and hops, and the Storm King Kolsch, which for anyone who fancies this style of beer is pretty special.
Pozieres Porter a favourite
Being a lover of stouts and dark beers, my own favourite in the range was the Pozieres Porter with more chocolate flavor than most other Porters I've tasted and at 4.9% ABV, no heavier than most other beers. It's not only the name that I find enticing, but there is some significance about that name for me considering that one of my great uncles was among the more than 6,000 Australians who died in the battle of Pozieres. After World War 1, nearly 20,000 acres of land was set aside for soldier settlement around Stanthorpe and many of the towns and places were named after locations in France. Around the region there are towns called Amiens, Pozieres, Bullecourt and Fleurbaix.
Stanthorpe now has a well-deserved reputation for its wines but there is no doubt that it can also be famous for its beers. I'm looking forward to seeing what the Granite Belt Brewery might produce next and I'll certainly be looking out for them in the bottle shops. Remember, when purchasing craft beers look for the Certified Independent logo on the label.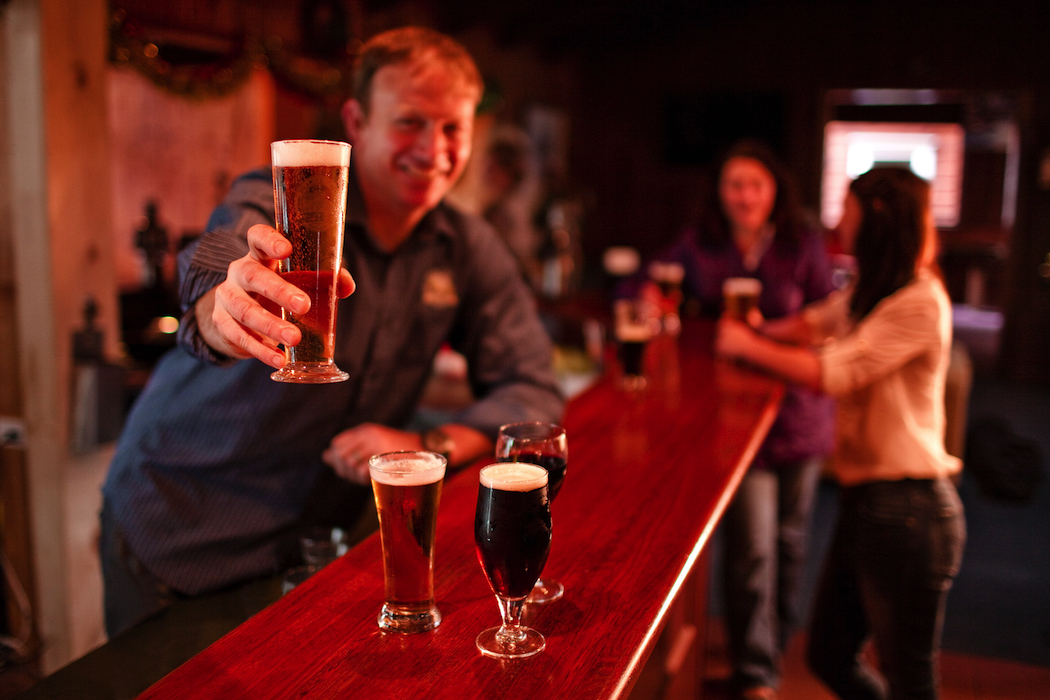 If you go:
Granite Belt Brewery
146 Glenlyon Drive,
Stanthorpe QLD 4380
Australia
Tel: +61 (0)7 4681 1370
www.granitebeltbrewery.com.au