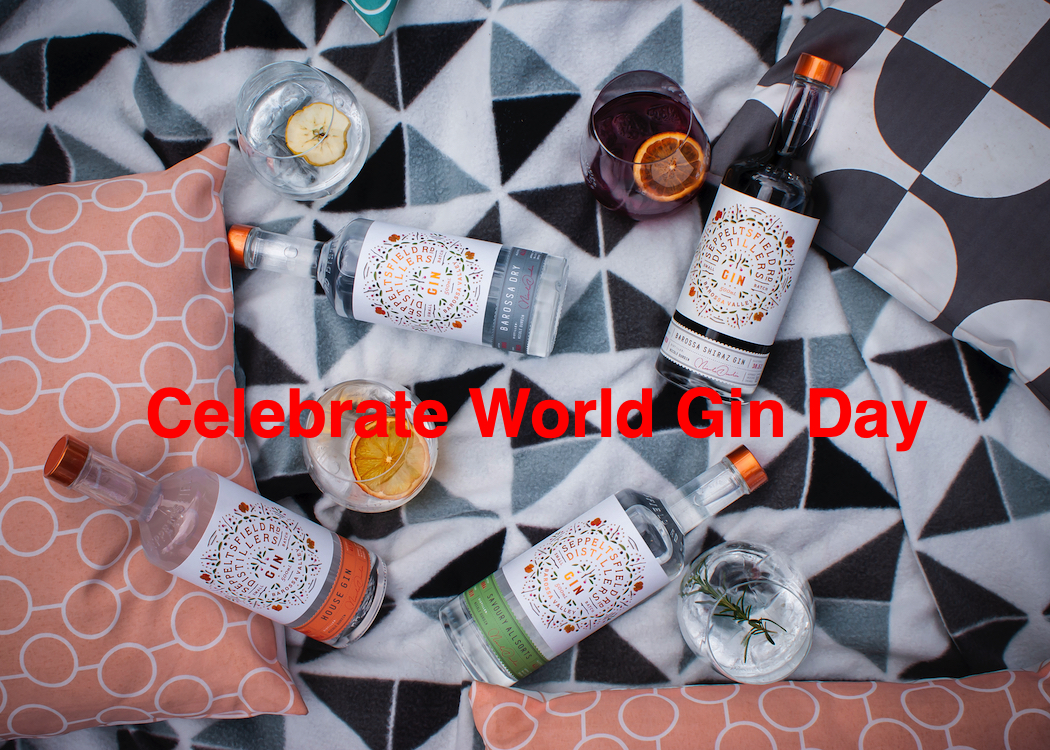 Today is World Gin Day, which means that we all have a legitimate excuse (not that we needed one) to drink some gin. Since it was founded in England a little over a decade ago, World Gin Day has become a global celebration, held annually on the second Saturday in June. The idea is simple: all you do is drink some gin, whether it's in a cocktail, G&T or neat. Here are some suggestions to help you on your way.
---
Seppeltsfield Road Distillers' Barossa Shiraz Gin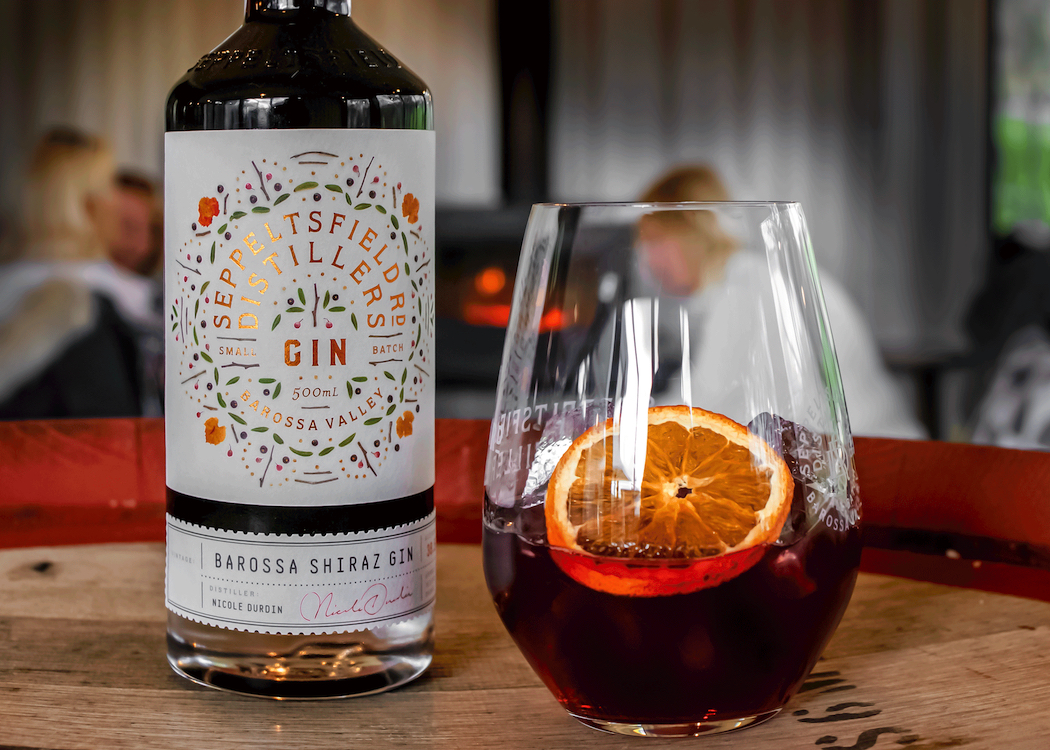 South Australian distiller, Seppeltsfield Road, has produced the third release of its popular Barossa Shiraz Gin and head distiller, Nicole Durdin, reckons it's their best yet. The gin is made by macerating premium Barossa Shiraz grapes in Seppeltsfield's award-winning House Gin, creating a bright, rich, complex spirit.
The grapes are grown organically by Evan and Tina Gobell, of neighbouring Stonewell Vineyards. Durdin says the grapes have true Barossa Shiraz characters that pay homage to the Gobells' work in a challenging season.
Soft, silky tannins, luscious dark berries and fresh citrus from the House Gin base deliver a harmony and balance that sings on the palate. Drink it over ice or with tonic or try it in a cocktail like this delicious Black Cherry Drop.
RRP $80. Available from retailers or buy it online.
As well as its House Gin and Barossa Shiraz Gin, Seppeltsfield Road Distillers also makes Barossa Dry Gin and Savoury All Sorts Gin.
---
Patient Wolf Summer Thyme Gin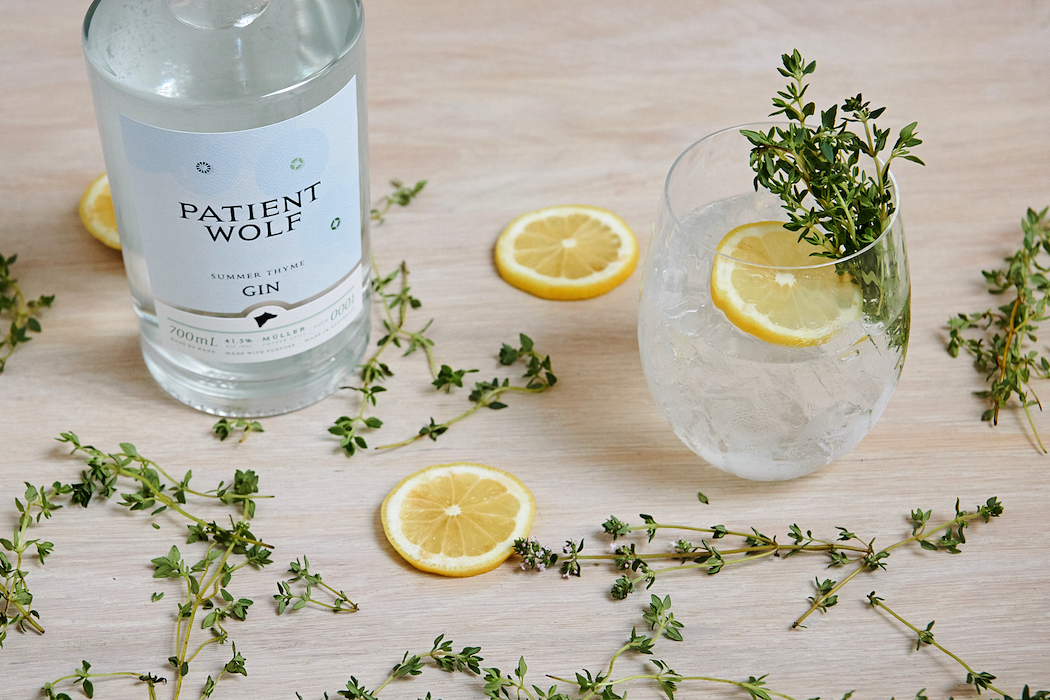 Melbourne distiller, Patient Wolf, won the trophy for Best London Dry Gin for its Summer Thyme Gin at last year's Hong Kong International Wine & Spirit Competition, one of the world's most prestigious competitions.
Bright and lively, Summer Thyme Gin is inspired by summer but enjoyed all year round, with fresh thyme and lemon infused in a custom-made Müller copper still. The result is bursting with lemon zest, pine/juniper freshness, thyme and light floral notes. Try it in this refreshing Summer 75 Spritz recipe.

RRP $75. Available from retailers or buy it online.
Founded in 2017, this boutique producer also makes Melbourne Dry Gin and Blackthorn Gin, a seasonal release made from blackthorn (sloe) berries handpicked in Tasmania.
---
Greenall's Wild Berry Gin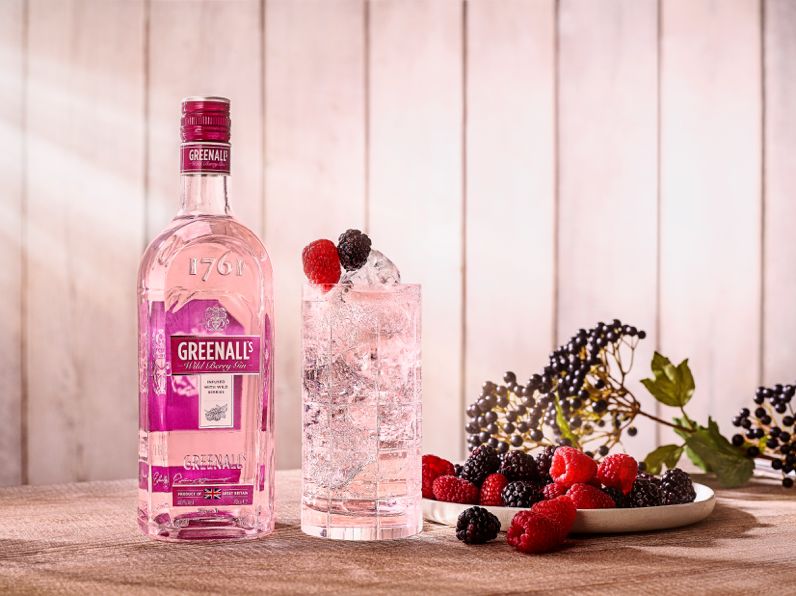 Not so long ago, we introduced you to Greenall's Wild Berry Gin and this kick-up-your-heels Flora Dora cocktail recipe. This 'pretty in pink' gin produced by Britain's oldest distiller is one of the only major gin brands that doesn't have added sugar. Building on Greenall's Original London Dry Gin recipe, it combines plump blackberries and wild Scottish raspberries to round out the juniper notes.
Greenall's newest innovations are two gin liqueurs, Green Apple & Hibiscus Liqueur and Blood Orange, Fig & Ginger Liqueur. These are a modern take on gin with vibrant fruit flavours adding an exotic twist. They can be enjoyed over ice, as a spritz, with sparkling wine or in cocktails. They are incredibly versatile, making them great to experiment with this World Gin Day.
Greenall's Wild Berry Gin: RRP $42. Available from Dan Murphy's and BWS.
Gin Liqueurs: $34 from Dan Murphy's.
---
Underground Spirits' Ad Crescendum Native Gin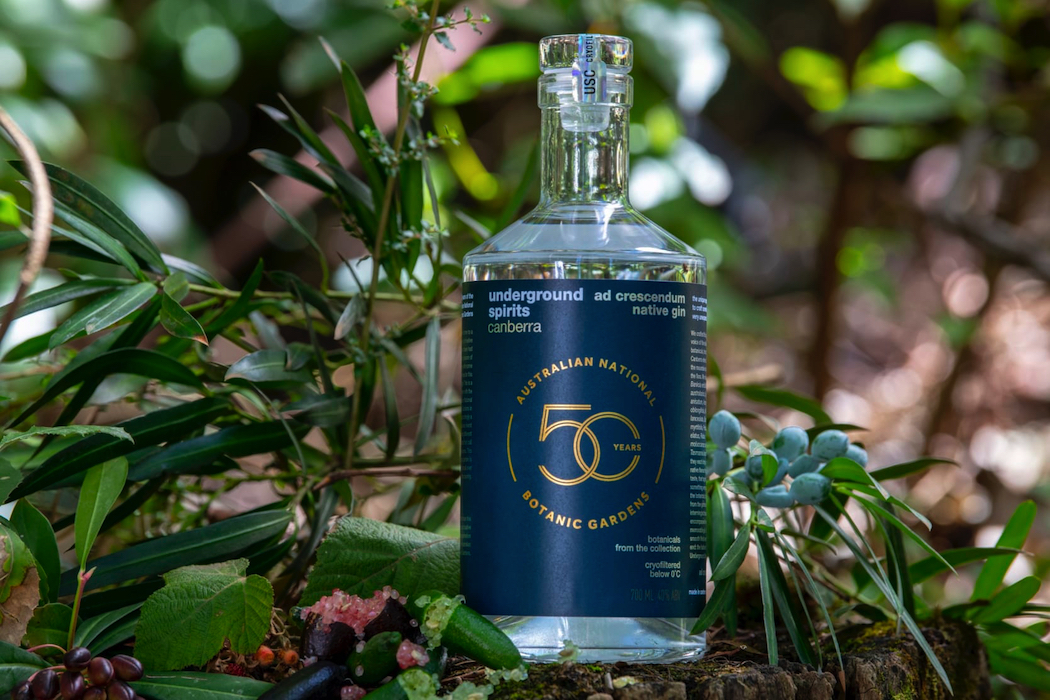 Native botanicals foraged from the Australian National Botanic Gardens in Canberra went into Ad Crescendum Native Gin, released earlier this year to celebrate the Gardens' 50th anniversary. Made by Canberra distiller, Underground Spirits, it features banksia, finger lime, rainforest aniseed, white aspen and yam daisy, among other native botanicals. Ad Crescendum is Latin for 'To Grow'.
Underground Spirits CEO, Claudia Roughley, said it had been a real family creation with her sister Kath Angstmann, and brother and head distiller, Dr. Toby Angstmann. "We were so privileged to be given access to truly wondrous botanicals. Toby took on the project with pleasure and has crafted something really extraordinary," she said.
RRP $95. Available from select Canberra retailers or online at www.undergroundspirits.com.au Part of the profits support native plant conservation activities by the Australian National Botanic Gardens.
---
Mixed Gin Drinks
The cheat's way out is gin in a can. We've enjoyed a couple of very refreshing mixed gin drinks, best consumed alfresco or taken to a glorious picnic spot now that we can spread our wings.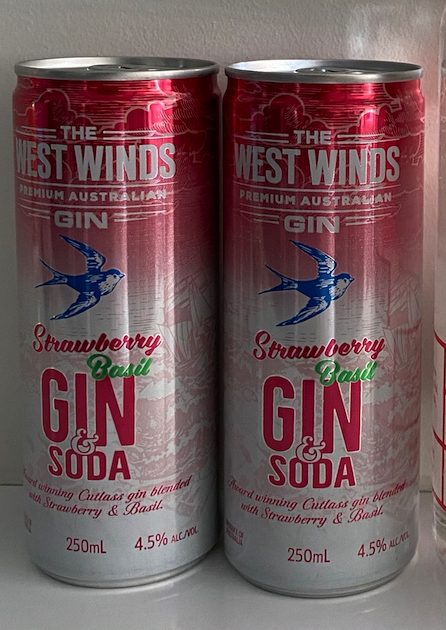 Western Australian producer, The West Winds Gin, produces a very pleasant Strawberry Basil Gin and Soda based on its internationally award-winning gin, The Cutlass. RRP $108 for a carton of 24. (West Winds also produces Wild Plum, a bottled gin made with native Australian Davidson plums, which sounds interesting but we haven't tasted this one.)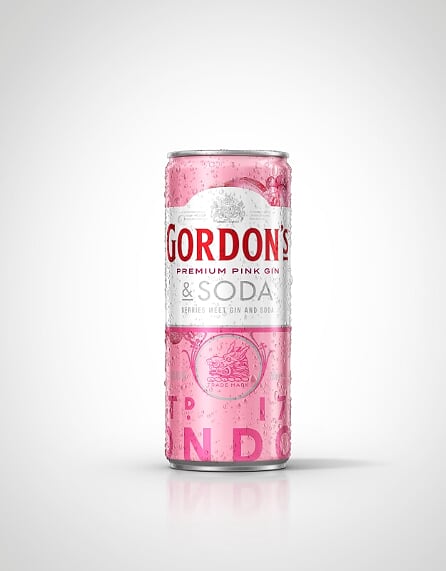 We wrote about Gordon's Premium Pink Gin & Soda in a post earlier this year. Low in alcohol (about 4% ABV), it comes in a stylish 250ml can and has a delicate fruity sweetness of raspberries and strawberries. RRP $18.99 for a 4-pack.
---
Four Pillars Opens In Sydney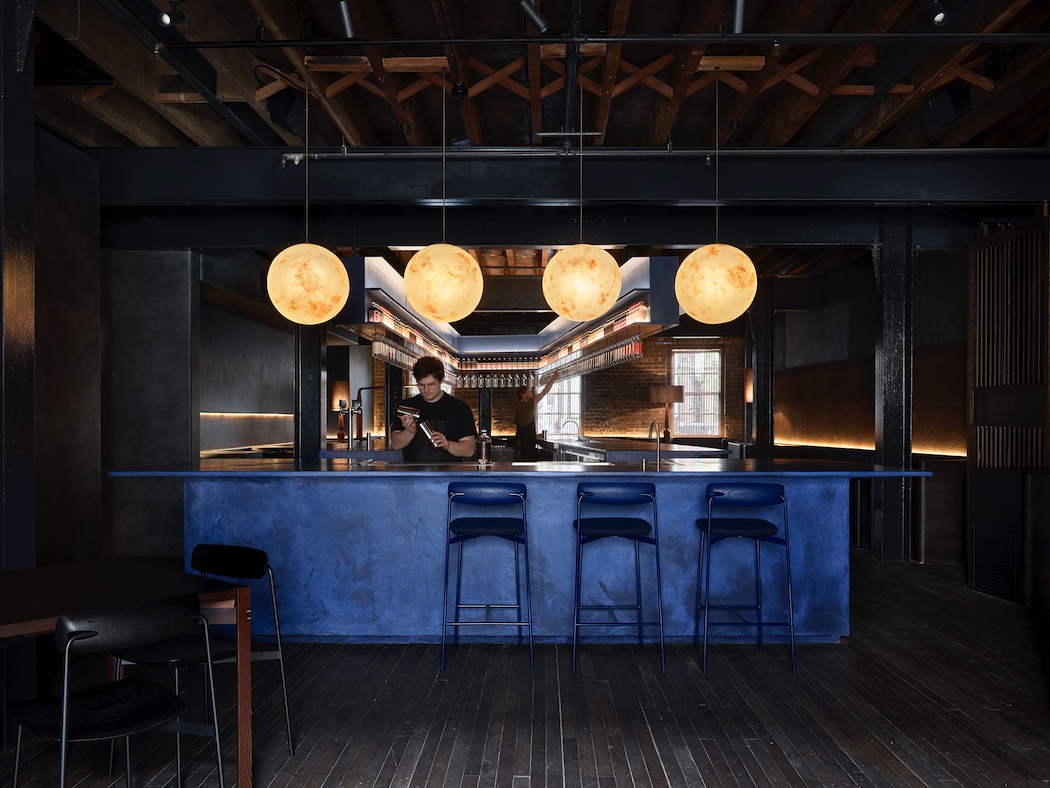 In more exciting news, Yarra Valley distiller, Four Pillars, opened its Sydney 'Laboratory' yesterday, on the eve of World Gin Day. Housed in the 1930s Bussell Brothers building in Crown Street, Surry Hills, this veritable gin palace incorporates a Gin Shop, Gin Lab featuring an experimental still (Eileen, named after co-founder Matt Jones' mother) and Eileen's Bar, a destination cocktail bar.
Four Pillars shot to international success last year when it was named International Gin Producer of the Year at the International Wine and Spirits Competition in London. Founded in 2013, its gins are now available in more than 30 countries.
Note that owing to Covid-19 restrictions, capacities in the Gin Shop, Gin Lab and Eileen's Bar are currently limited, and bookings are essential for Eileen's Bar. Tel: +61 (0)2 9062 8430.