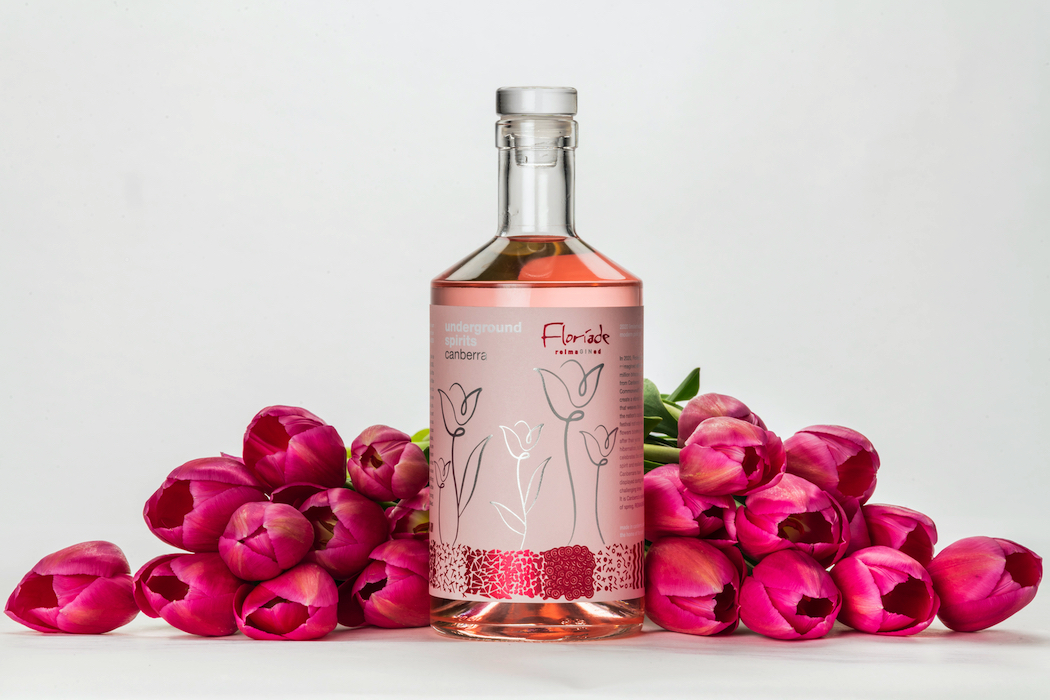 Underground Spirits' limited-edition pink gin has bloomed on cue in time for Floriade reimaGINed. Canberra's annual flower festival, Floriade, has taken on a new face in 2020, as the pandemic meant it couldn't be held in its usual format in Commonwealth Park. Rather than a million bulbs going to waste, they were planted in public spaces around the city. Canberra is beautiful in any season but never more so than in spring, and this year it looks truly divine with flowers in bloom all over the city.
It's against the backdrop of Floriade Reimagined that local distiller, Underground Spirits, has launched its limited edition pink gin. Invoking the vibrant colours and floral aromas springing up around the city, this wonderfully fragrant gin has the colour and essence of raspberry along with botanicals of juniper, coriander and angelica. A final, citrusy pop of native finger lime leads to an exquisitely smooth finish, the distiller's hallmark.
Underground Spirits is doing some really exciting stuff in Canberra, using sustainably grown wheat grain, and water from the city's pristine surrounds. Previously we've written about its Ad Crescendum Native Gin, made from native botanicals and released to celebrate the 50th anniversary of the Australian National Botanic Gardens.
The reimaGINed limited edition pink gin is available from the Floriade: Reimagined online marketplace, as well as from select Canberra retailers. (We spotted it in the shop at the National Museum of Australia, one of our favourite shops for hunting down beautiful gifts.) It sells for $95 for a 700ml bottle (40% ABV).
We tried it on ice, topped up with soda water and a sprinkling of blueberries. Yum, yum and more yum!