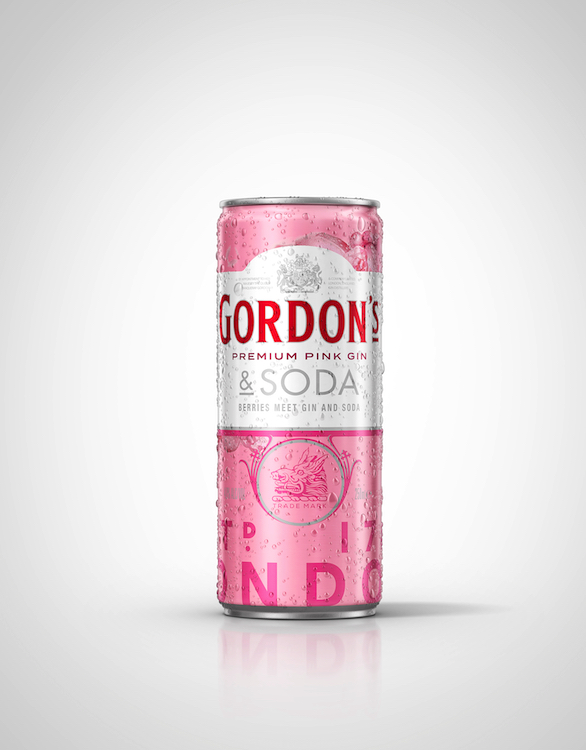 How stylish are ready-to-drink spirits becoming? These pretty pink and silver cans of Gordon's Premium Pink Gin & Soda, and the striking red and white striped cans of Pimm's Original No.1. Cup, would make a statement on any summer alfresco table. The 250ml cans are quite low in alcohol (about 4% ABV), representing less than one standard drink per can. So yes, you can indulge in an afternoon aperitif or two without feeling too shabby.
Gordon's Premium Pink Gin & Soda has as its base Gordon's Pink Gin, made using only natural fruit flavours, inspired by an original recipe from the 1880s. With a distinctive juniper flavour, Gordon's was established 250 years ago and is one of the world's best-selling gins. This Pink Gin has the natural sweetness of raspberries and strawberries, and paired with sparkling soda water, it has a delicate fruity sweetness and a subtle pink blush.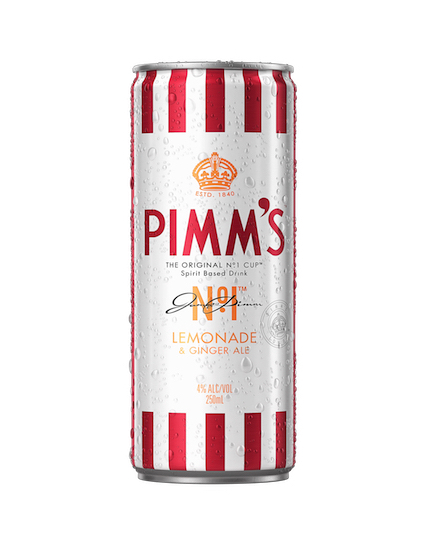 Pimm's Original No.1 Cup With Lemonade & Ginger Ale is based on the original Pimm's No.1 Cup gin-based spirit. Blended by James Pimm as an aid to digesting oysters in 1840, the recipe is a secret but its fruity flavour comes from a combination of herbal botanicals, caramelised orange and warm spices. With the addition of lemonade and ginger ale, it's perfect for a picnic or barbecue. After being served at Wimbledon for the first time in 1971, Pimm's has become popular at the tennis, and since we're right in the middle of summer tennis, it couldn't be more appropriate.
Both drinks are best enjoyed ice cold. Not only do they look stylish but they're very refreshing and they're also very convenient. Available from bottle shops for a recommended price of $18.99 for a 4-pack. There are 3.2 standard drinks in a 4-pack.