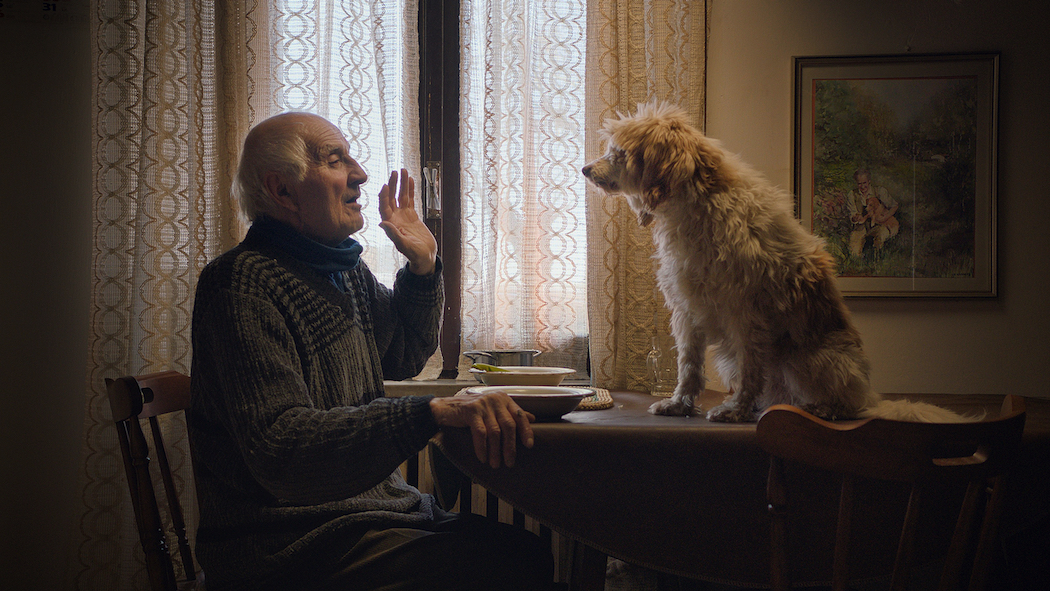 Deep in the forests of Piedmont in Northern Italy, a handful of elderly men and their very loveable dogs hunt for exquisite white Alba truffles. Prized by connoisseurs and restaurateurs for their incomparable taste, aroma and texture, white Alba truffles fetch extraordinary prices. Yet judging by this lovely gentle documentary on The Truffle Hunters, money seems to be the least of their motivations.
These stubborn, wily old blokes are guided by a secret culture and training passed down through generations, as well as by the noses of their cherished, expertly-trained dogs. The men often hunt at night so that their rivals can't find out where the best spots are. No-one has yet worked out how to farm the white truffles or to grow them in a lab. This, coupled with climate change, deforestation and the intrusion of profiteers who dig up the truffles too early, means that the secrets of these determined old men are more coveted than ever.
Filmmakers Michael Dweck and Gregory Kershaw offer a glimpse into the truffle hunters' way of life as they follow the cycle from forest floor to restaurant plate. It's a simpler, slower way of life, in harmony with their animals and the land. Indeed, The Truffle Hunters is as much a study of the relationship between old men and their dogs as it is a documentary about truffles. And the landscape, well, it's utterly beautiful, as you might expect. One shot of the landscape shrouded in mist looks more like a painting than a scene from a movie.
The film is among the official selection for a swag of leading film festivals, and it is heavily tipped to win an Oscar. Appealing equally to both foodies and dog lovers, The Truffle Hunters is offbeat and very sweet. It's also very humorous in parts – the ending certainly leaves you with a smile.
Showing in selected cinemas now, catch it while you can.
Christine and Maurie were guests at a Palace James St screening of The Truffle Hunters.