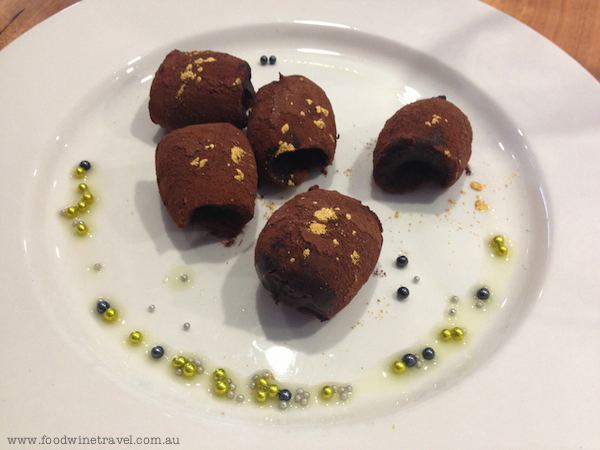 Am I being presumptuous in saying that I think Canberra is becoming synonymous with truffles (okay, I know it's synonymous with other things too – like politics – but let's just stick to the fun stuff!)
The way the truffle industry has taken off in the last few years is very exciting. But what's even more exciting is the way that word is spreading about it, that it's creating interest beyond our borders and that people actually want to come here to go on truffle hunts and experience the truffle magic.
Truffle grower Sherry McArdle-English always asks those who join her on her truffle hunts where they come from and she's been finding that more and more of them are coming from interstate.
That's how events like the Majura Valley Experience came about – you'll find my story on that on the Australian Capital Tourism website, but basically it's an opportunity for people to follow up their truffle hunt with a visit to a winery (for truffled cheese and wine tastings) and a restaurant for a truffle-inspired meal.
It would be great to see the Canberra & Capital Region Truffle Festival and the winter Fireside Festival capture the imagination of people everywhere, and I'm feeling very positive vibes that that's beginning to happen.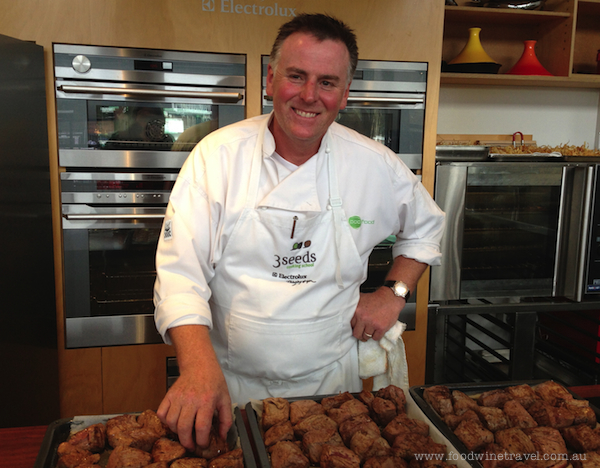 Sherry has had so much interest from local chefs that she is selling all her French Black Truffles in Canberra rather than exporting them as she originally thought she would. She supplies truffles to the Fyshwick Markets, which is running with a truffle theme every weekend during the Truffle Festival.
Sydney chef Jared Ingersoll did cooking demos there a few weeks ago, showing people how to use truffles in scrambled eggs, pasta and even a pineapple dessert. He was excited about the quality of Canberra truffles and told me that he was looking forward to seeing the industry in five or six years' time.
Most people were intimidated about the price, he said, but "how much did you spend on your mobile in the last month?" he reminds them.
I had the pleasure of attending a leisurely Truffle Long Lunch at 3Seeds Cooking School in the markets that same weekend. I've long thought that Andrew Haskins (pictured) is one of this city's finest chefs (though sadly he doesn't have his own restaurant anymore, focusing purely on the cooking school).
Truffles were the highlight of every course and the meal was, quite simply, sensational.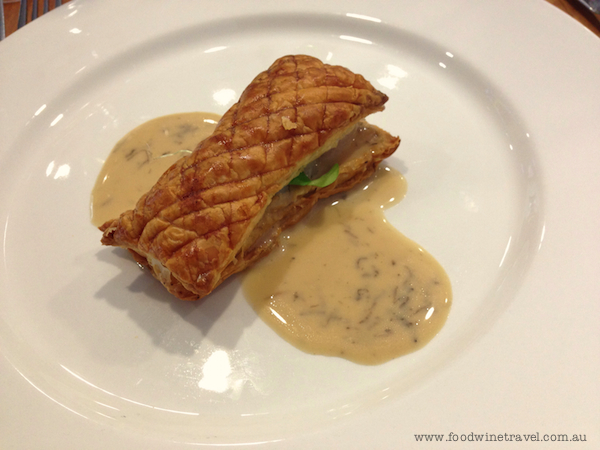 It began with Hervey Bay scallops, truffle and thyme butter on a "pillow" of puff pastry with cognac cream. I adored the next dish: breast of spatchcock filled with truffle-infused brie, with creamy polenta and broad beans on the side. Then there was veal fillet marinated in truffle and olive oil, served with creamed cauliflower pecorino puree, sherry and truffle jus.
If the dessert of truffle honey pannacotta with toffeed rhubarb wasn't enough, the truffle truffles (yes! truffle-flavoured chocolate truffles – pictured at top) were utterly divine.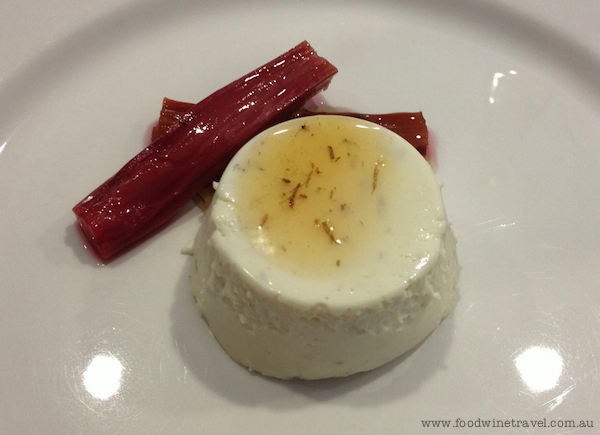 Andrew has very kindly provided some of his recipes, including the one below that forms the basis for his stunning spatchcock dish.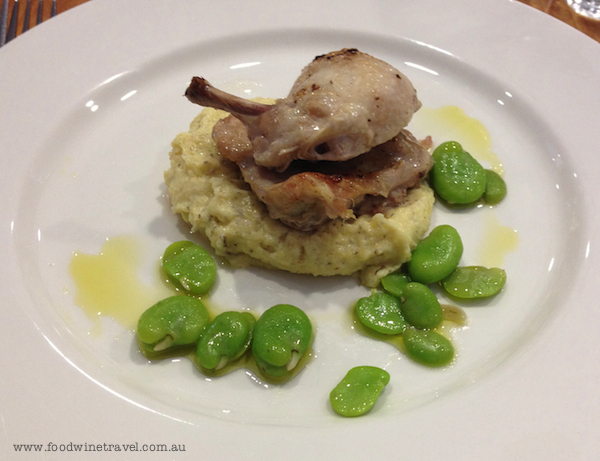 CHICKEN BREAST FILLED WITH TRUFFLED BRIE
Serves 4
INGREDIENTS
4 Kiev-cut chicken breasts (skin on)
40 grams brie filled with truffles
1 cup English spinach leaves
4 teaspoons truffle butter
1 punnet of exotic mushrooms (Oyster, Swiss brown)
2 teaspoons sherry
4 tablespoons chicken stock
2 tablespoons cream
1/2 teaspoon caster sugar
METHOD
Clean excess skin off the chicken breasts. Place the breasts skin side down on a board then with the fillet still attached but opened up, cut a pocket in the thickest part of the breast and push 10 grams of the brie into each breast, followed by a few spinach leaves. Fold the fillet over the pocket. Turn the breasts over so they are skin side up, push your finger under the skin to make another pocket. Push 1 teaspoon truffle butter under the skin, followed by a few spinach leaves. Pan-sear the chicken, skin side first in a pan of foaming butter on a high heat. Once browned on both sides, place on a tray and bake in a 190 degree C oven for 10-15 minutes.
To make the sauce, in the frypan used to brown the chicken, add your mushrooms and sherry and let simmer for a couple of minutes, then add the stock and cream and reduce for a further 3 minutes. Once chicken is cooked, pour sauce over the top and garnish with freshly shaved truffles.
CAULIFLOWER PUREE RECIPE
INGREDIENTS
1/2 cauliflower
2 cups chicken stock
Seasoning
2 tablespoons sour cream
METHOD
Cut cauliflower into chunks and place in a saucepan with seasoning and stock. Bring to the boil and simmer until just soft (5-10 minutes).
Once cooked, puree with a stick blender and mix in the cream. Serve with either the truffle chicken or veal.
TRUFFLE SALT RECIPE
INGREDIENTS
2 grams freshly grated truffle
2 tablespoons good quality salt flakes
METHOD
Blend together and keep in an airtight container for up to 4 weeks.
Recipes courtesy of Andrew Haskins, 3Seeds Cooking School.