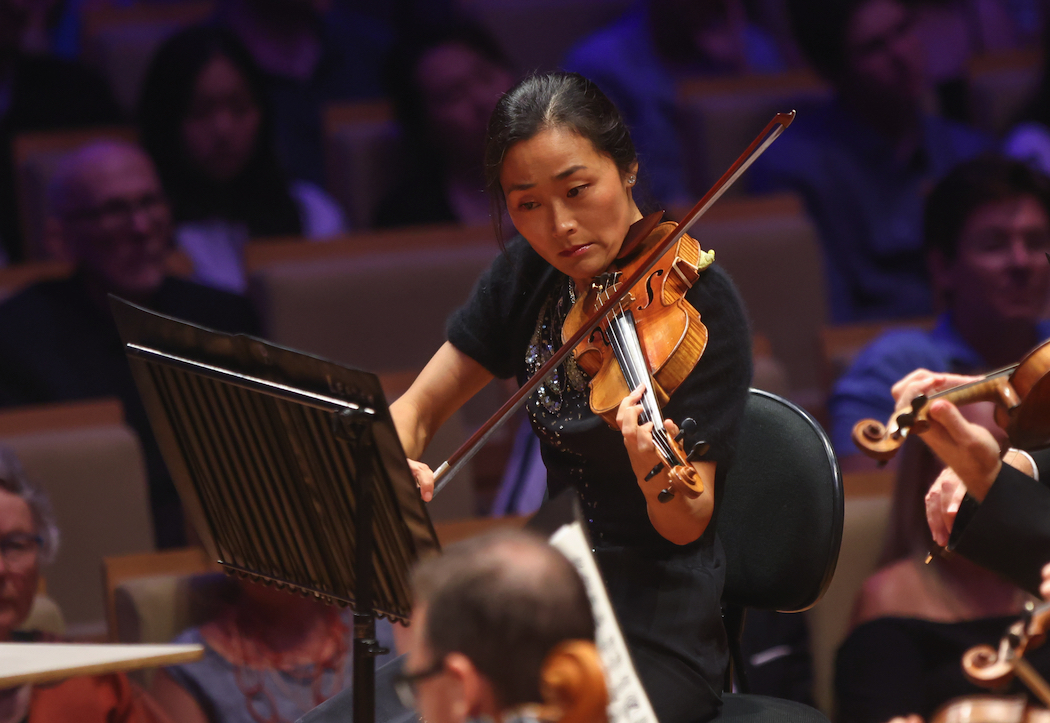 How fortunate are we that, unlike the rest of the world, we can do 'normal' things like going to concerts and the cinema? Last week we were able to travel to exotic places, figuratively if not literally, when we attended the first of the Queensland Symphony Orchestra's 2021 Maestro Series at QPAC. Titled Arabian Nights – Music of Love and Intrigue, it had us spellbound with its spirited performance of Scheherazade.
It was the first time we had been back to the QPAC Concert Hall after attending the QSO's Musical Sorcery concert in March last year. Four days after attending that concert, the World Health Organization declared Covid-19 a pandemic and our lives changed in ways we could never have imagined. We are incredibly grateful to be back doing the things we love, and supporting the arts, which has been one of the areas most affected by the pandemic.
The Arabian Nights concert was led by leading international conductor, Johannes Fritzsch, named last week as QSO's new Principal Conductor and Artistic Adviser. QSO Chair Chris Freeman has credited the German-born, Australian-based conductor with building the QSO into a world-class orchestra, one that is "spoken of in concert halls everywhere for its musicality and integrity". Fritzsch was Chief Conductor from 2008 to 2014 and subsequently Conductor Laureate.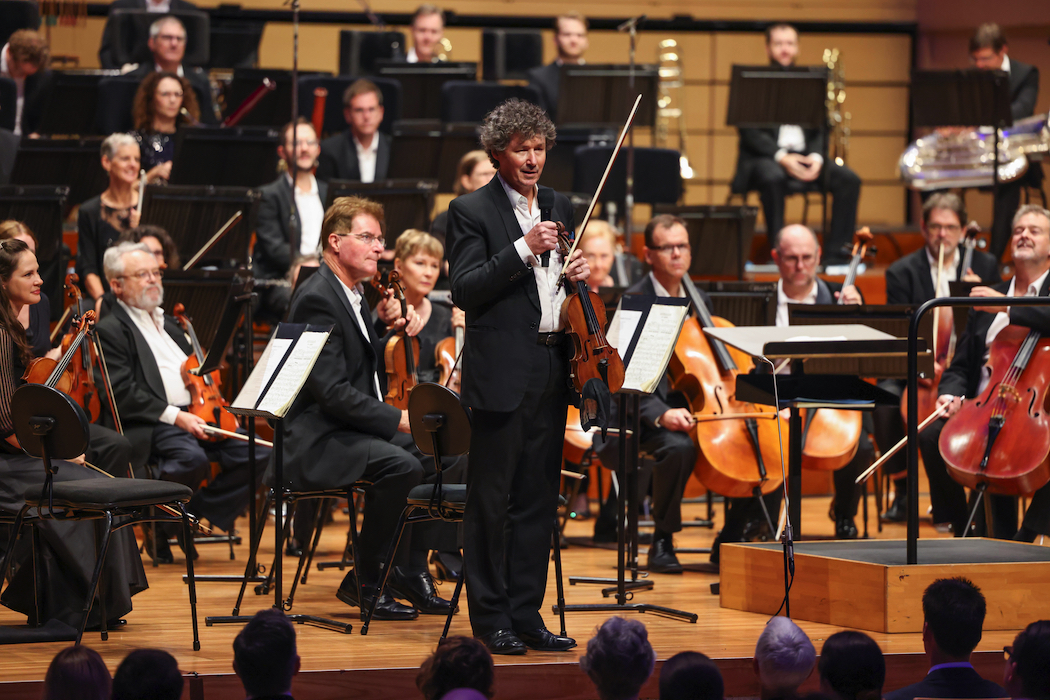 Tales of the Arabian Nights have never gone out of fashion, featuring in all forms of media from books to Disney films. Composed in 1888, Rimsky-Korsakov's symphonic suite Scheherazade is one of the most thrilling spins on these time-honoured tales. It takes its name from a beautiful Persian queen who tells stories night after night to her controlling Sultan husband to keep herself alive. She is represented by the poignant sound of a solo violin, while the massed orchestra conjures tales of adventure, fun, and mystery.
QSO's Arabian Nights also featured Ravel's impressionistic La Valse, a French retrospective view of the Viennese waltz. This lilting composition provided all the joie de vivre we needed after a year without live music.
---
If you didn't get to the concert, the entire performance can be heard on ABC Classic on Saturday, March 13, at noon.
---
The Maestro series, a collection of 10 world-class classical celebrations, headlines the Queensland Symphony Orchestra's 2021 line-up. In a year of outstanding music, pianist Piers Lane, revered didgeridoo artist William Barton, dynamic young violinist Grace Clifford, Opera Queensland Young Artist Rebecca Cassidy, and others will join QSO musicians for an exciting program that includes three world premieres.
This is in addition to the QSO's touring program, the popular Rehearsal Series, the education and school program, and an off-site program of ensemble appearances.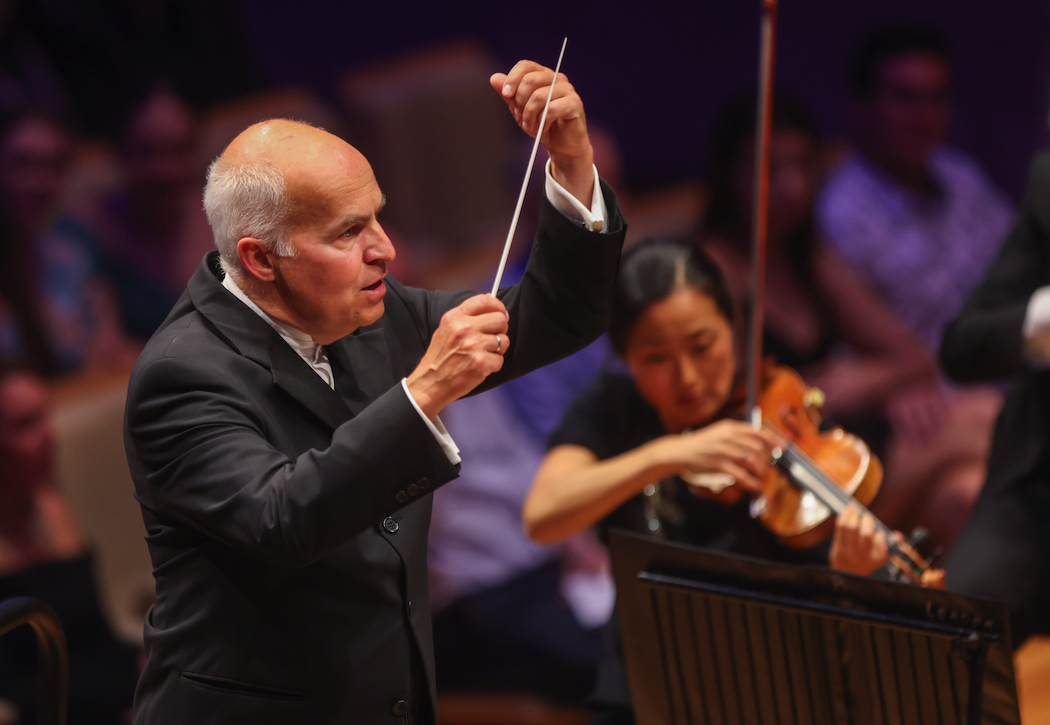 The popular Music on Sundays program will feature Musical Landscapes – Evocative Scenic Melodies this Sunday, February 28. A special event to look out for on April 24 is Cinematic – Heroes and Heroines, featuring music from The Avengers, Captain Marvel, and The Man From Snowy River, among others.
Another special event is Musical Theatre Gala – Broadway to West End on May 15, featuring music from The Phantom of the Opera, Les Misérables, Carousel and others. For information on these and many other wonderful performances, go to www.qso.com.au or phone the Box Office on (07) 3833 5044.
Christine and Maurie were guests of the Queensland Symphony Orchestra at the Arabian Nights concert. How beautiful is the QPAC Concert Hall? It's fabulous to be back!