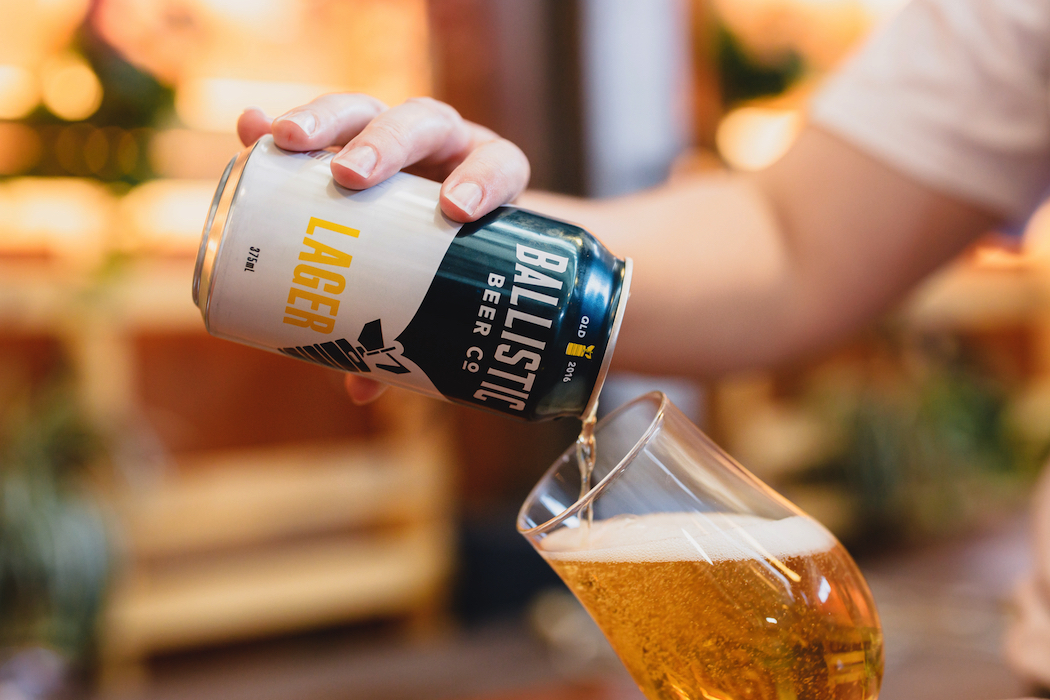 There is something really satisfying about that click/fizz sound when you open a can of beer, and when I pulled the ring on the lager from Ballistic Beer Co., there was also the air of expectation that goes with trying a new drop. And then with the first mouthful … Bang! A sudden Reschs-like nostalgic rush. Wow! I thought … this is what lager used to taste like back in the day.
Lager has always been the most popular beer in Australia, but with the explosion of the craft beer scene, it's been overtaken somewhat by pale ales and IPAs and, dare I say it, fruit-flavoured beers and many other one-shot wonders. For my money you still can't beat a good lager and I'm convinced that the one from Ballistic will certainly shoot to prominence given time.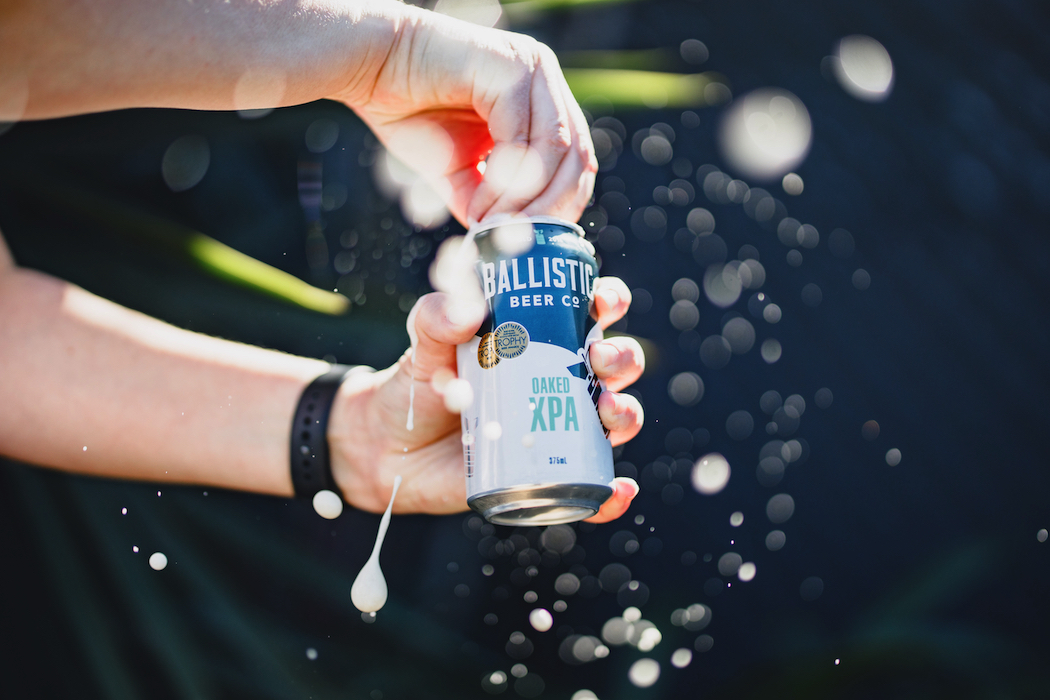 The Ballistic lager is one of a new core range that also includes a Pale Ale, IPA, XPA and Cold One. The company, whose home brewery is in the Brisbane suburb of Salisbury, also produces an impressive variety of other beers and special releases. Unlike some of the big multi-national owned "craft" breweries, Ballistic is a true independent craft brewer that specializes in brewing smaller batches more often, with a keen eye on freshness.
This philosophy probably accounts for the flavour of its beers, a factor which I found particularly evident in its IPA and XPA. A good IPA depends on the balance of malt and hops and although Australians have been increasingly going for more of a hops flavour, the balance is what makes an IPA satisfying. At a lower ABV (5.8%) than many of the big IPAs, this is much more drinkable if you settle in for an afternoon of footy or cricket.
Where that flavour profile is really evident is with the XPA, which is a lower ABV at 5.5% and unlike many other Australian IPAs is oaked, a factor that has no doubt contributed to it winning two awards so far. Lachy Crothers, the head brewer at Ballistic, reckons this is the beer to have after mowing the grass – I don't know if I'd even bother to mow the grass. The XPA simply hits the target every time.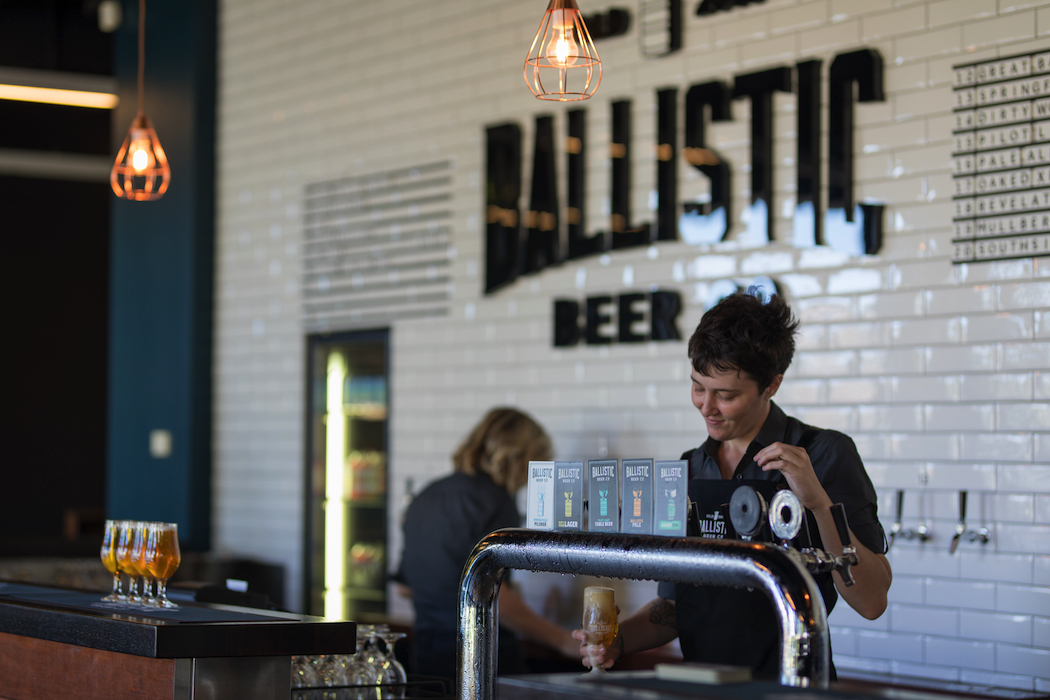 On that note, where does the name and all this talk about munitions come from? Well, it just so happens that the main brewery in Salisbury is located in an old World War Two ammunition factory. At the time it was a secret location, but now, trading beer for bullets, the word is well and truly out.
With two other locations at Springfield and West End, the opportunity to sample the Ballistic range is right in your sights. All venues feature the Ballistic range of beers and meals at reasonable prices. The Salisbury venue brings in food trucks from Thursday to Sunday and ignites the atmosphere with live music.
My advice: Go Ballistic but don't go crazy!
Photos supplied by the Ballistic Beer Co.