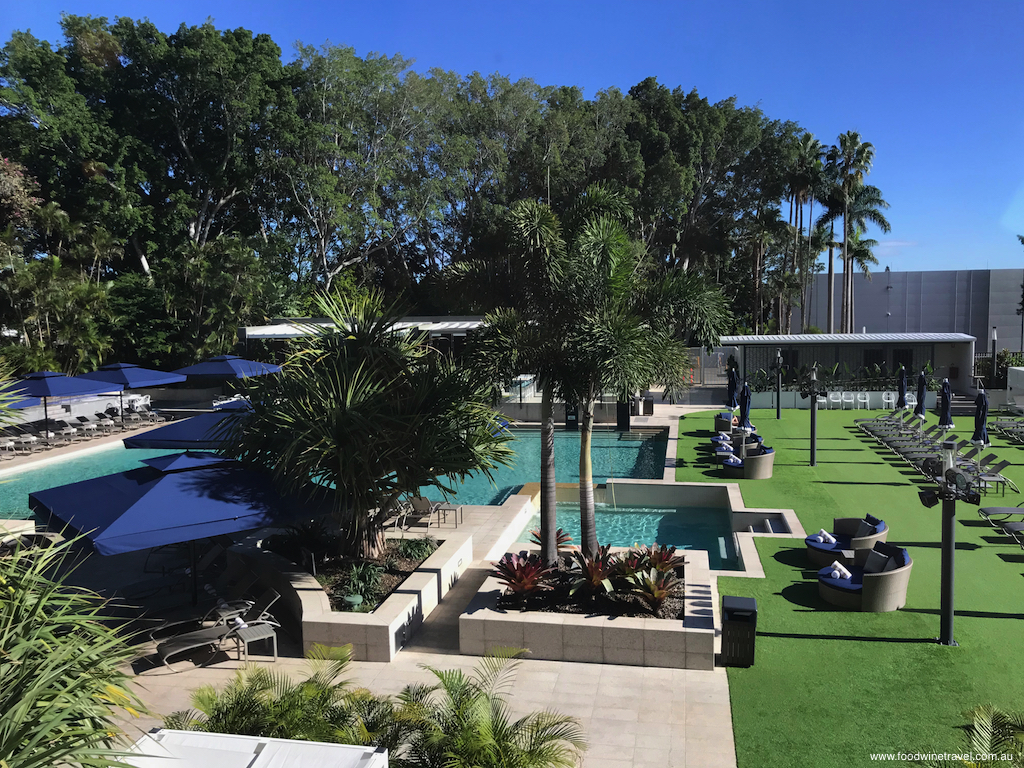 I'm lying on the table in one of The Star Grand's seven spa treatment rooms and am feeling so relaxed I'm worried I might snore. I'm enjoying what's known as a Deep Sea Hydration facial, an indulgent treatment that leaves my skin feeling baby-soft. The Babor products used by the hotel's Azure Spa contain algae and sea minerals that are said to reduce signs of ageing. The therapist deftly flicks her fingers up and down my cheekbones, massages my temples and works on all the knots in my neck and shoulders.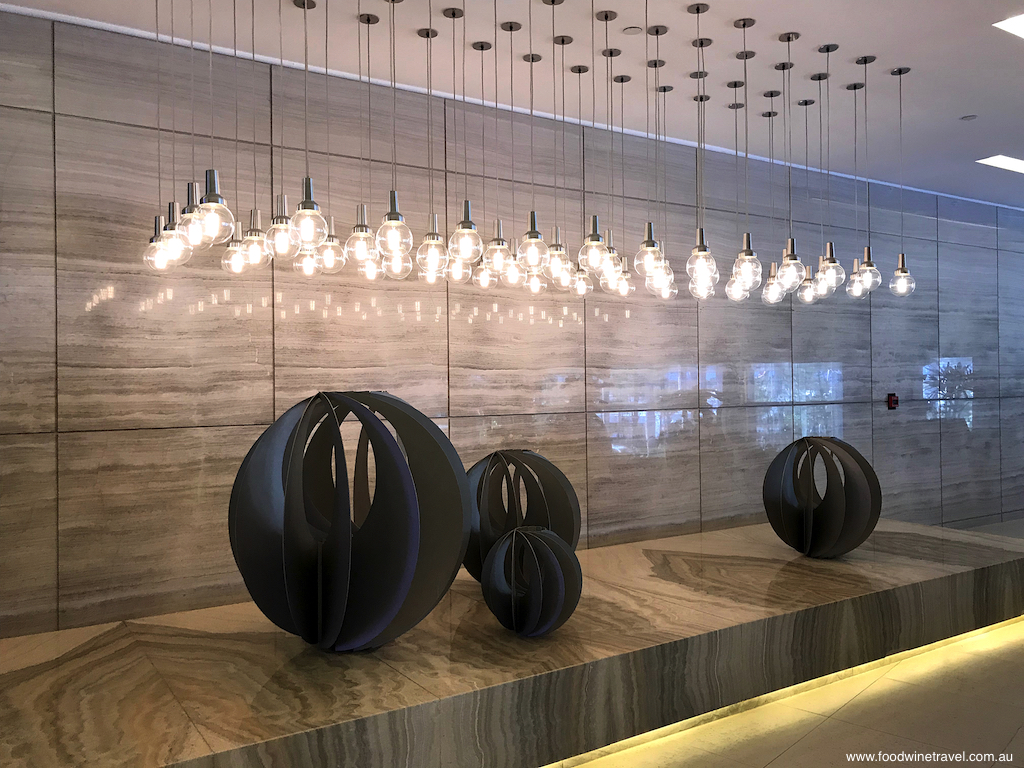 It's one of the best facials I've ever had and I'm pretty sure it's taken 20 years off my appearance, but even if that's wishful thinking, I walk out with a spring in my step and a definite glow. It's no coincidence that I've been offered the Deep Sea facial. Our stay at The Star Grand coincides with a seafood festival across several of the hotel's dining venues, and the spa has got involved by offering this marine-themed treatment.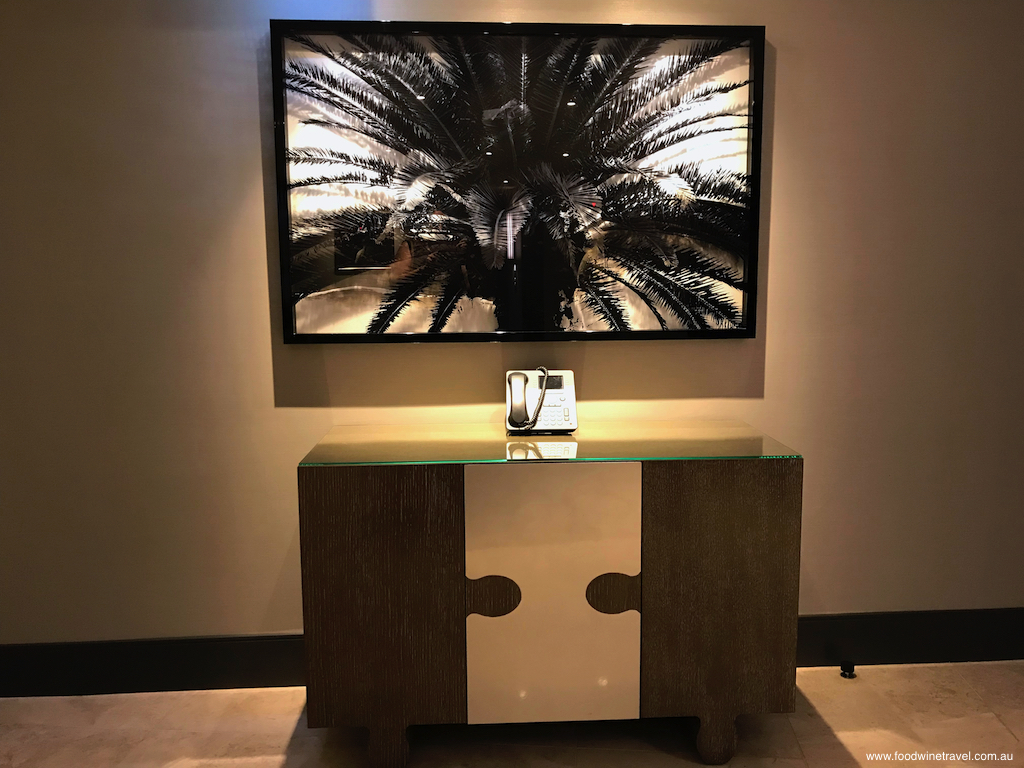 Azure Spa & Fitness is one of an extensive range of facilities available to The Star's guests. Included in its treatment rooms is a couple's space and an exclusive outdoor cabana. The gym offers personal training and classes in yoga, Pilates, Zumba and more. On the same level as the spa, the outdoor swimming pool is total luxury. It features private bungalows and cabanas, a couple of whirlpool tubs, and a pool bar with an extensive snack menu.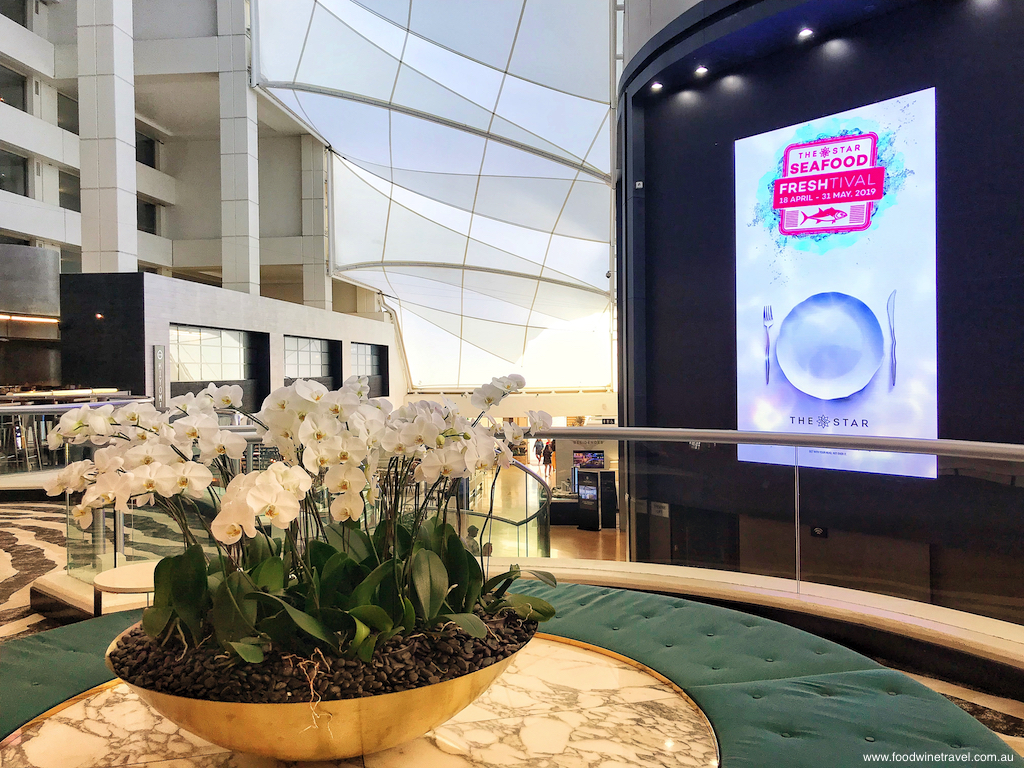 It's a glorious tropical-looking leisure precinct surrounded by palms, with all the glamour of a Hollywood film set. The pool area underwent one of the biggest facelifts in the magical transformation that has taken place at The Star in recent years, following a multi-million dollar spend.
The Jupiters name disappeared a couple of years ago; in its place is The Star Grand with beautifully refurbished rooms and exciting dining venues like Kiyomi, Cucina Vivo and Garden Kitchen & Bar. After more than 30 years of operation, the hotel remains a prime dining, leisure and entertainment precinct at the heart of the Gold Coast.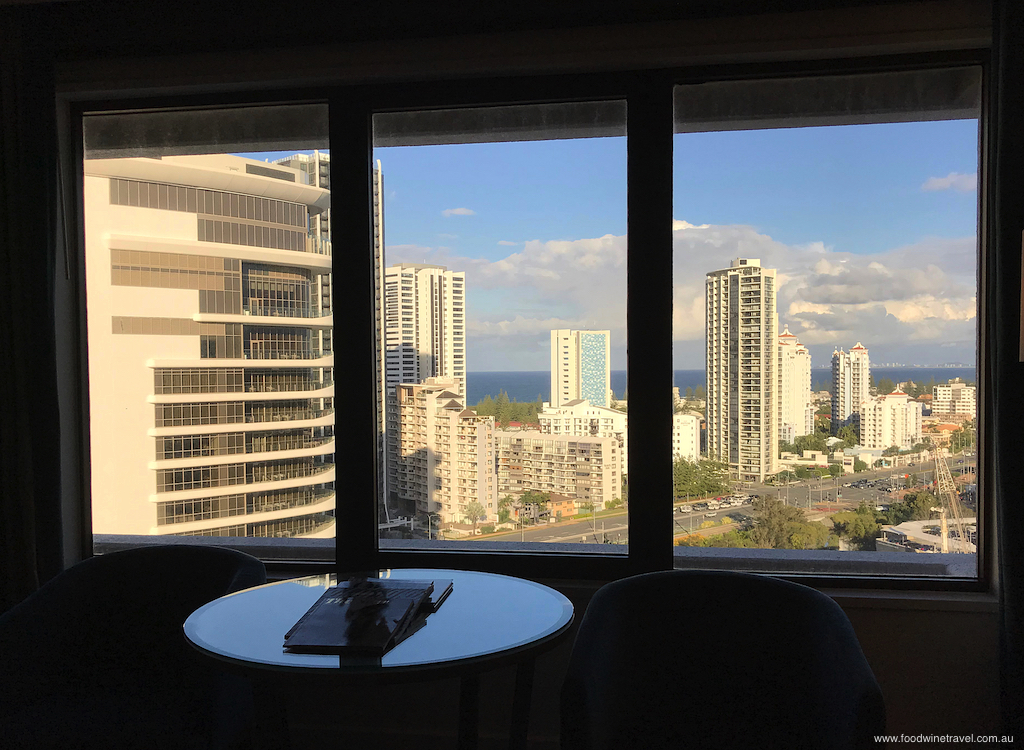 The nearly 600 guest rooms have coastal and hinterland views and have been upgraded with luxury finishes, including marble and stone from Italy and Turkey. The more luxurious rooms and suites on the upper floors have access to a club lounge serving breakfast. Some feature living areas and private bars.
Our Superior Deluxe Room on the 15th floor is one of the standard offerings, and while somewhat dark in its décor, is spacious and stylish. The king bed is plush with luxurious pillows and crisp bed linen, perfect for nestling into with a cup of La Maison Du The tea and the very nice little cookies provided.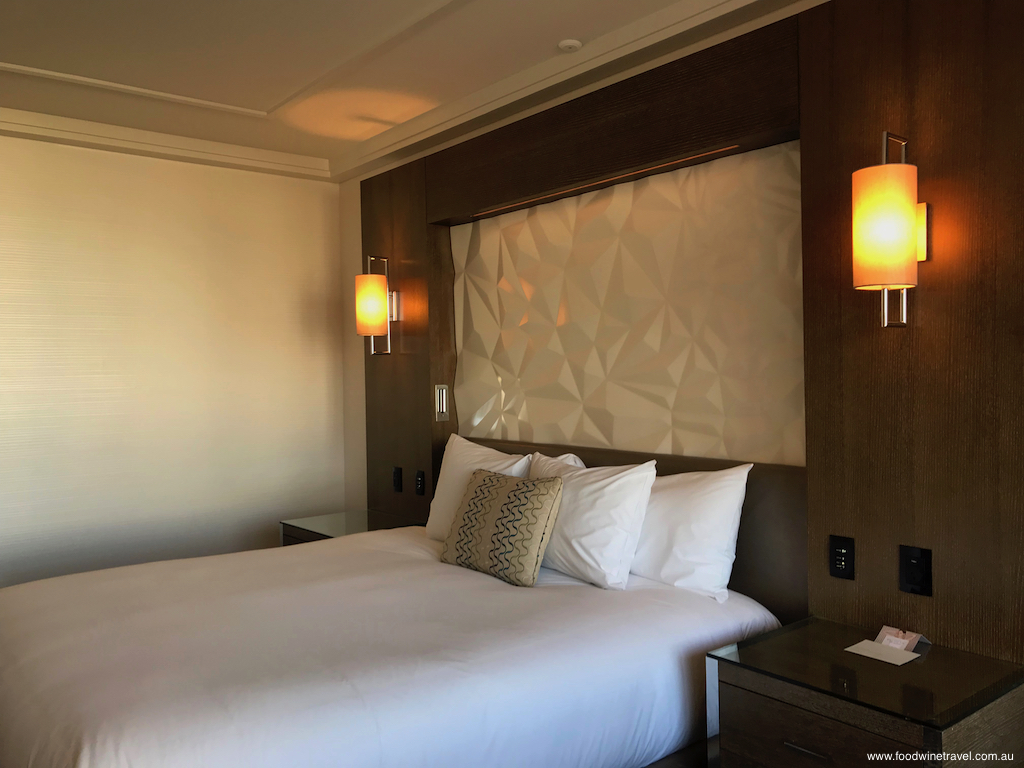 The shower recess has both a rain shower and a hand-held shower, and the bathroom is stocked with Appelles toiletries. Wi-fi is free (no password required) and there's an in-room safe. The undercover carpark is free of charge to all hotel and casino guests, with valet parking available at $50 a day.
We're there for the Seafood "Freshtival" and that means checking out some of the special seafood dishes that are on the menu at Nineteen at The Star. The restaurant is on the top floor of the adjoining hotel, The Darling, which is linked to The Star via the casino. The first thing that must be said is that you need a healthy wallet to dine here. This is The Star's flagship restaurant and the service is impeccable.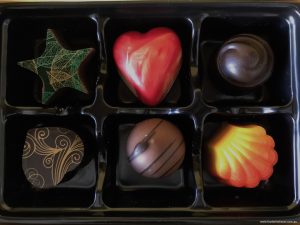 The Grilled Patagonian toothfish costs an eye-watering $56 and that's for a fillet of fish with a few slivers of green. Sides are essential if you don't want to go hungry; a plate of potato mash alone costs $14. It's not just any potato mash though. The waiter says it is half potato/half butter. Did I hear that correctly? Surely not, but it's certainly divine.
We treat ourselves to a pre-dinner drink and snack at the bar. It's a festival special and includes a prawn roll and a glass of Moet & Chandon Ice Imperial Rosé Champagne for $29. The Champagne is sweeter than I expect, while the prawn roll is piping hot and delicious. We're going all out tonight, and I love the Fig, Coconut & Ricotta dessert while Maurie gives the thumbs up to his panna cotta (desserts $16 each). The restaurant serves Deitea teas and organic Vittoria coffee.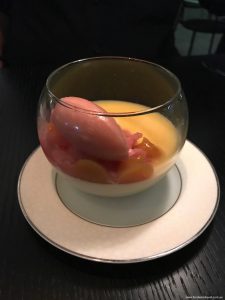 Breakfast in Harvest Buffet includes eggs and omelettes cooked to order, and freshly squeezed watermelon juice alongside the regular juices. Check-out is 11am; we'd like to extend to 12 but rooms are in such demand it's not possible.
Regardless of whether or not the casino is your thing, The Star has plenty to offer, not just in its huge choice of restaurants and bars, its landscaped grounds and pool, and hard-to-beat spa treatments. The complex also has a 2000-seat theatre that hosts tribute bands, musicals, movies and world-class entertainment.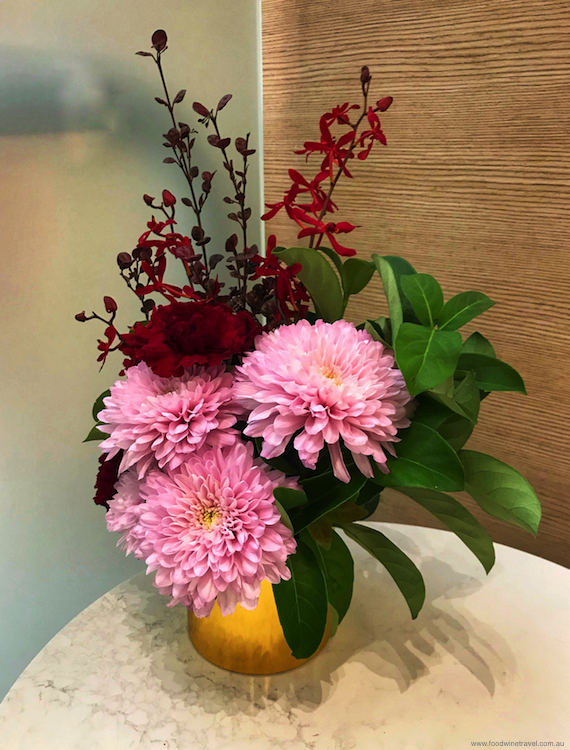 It's a 10-minute walk to the beach. Nearby Broadbeach has dozens of restaurants and bars, and Surfers Paradise is a short drive away. The hotel is close to a tram stop, so you can catch the tram to Surfers Paradise and beyond if you'd prefer not to drive.
If you go:
The Star Grand, The Star Gold Coast
1 Casino Drive, Broadbeach
Gold Coast QLD 4218
Australia
Tel: +61 (0)7 5592 8100
Toll-free: 1800 074 344
www.star.com.au
Christine and Maurie stayed at The Star Grand as guests of the Star Entertainment Group, and in addition, were very generously hosted for Christine's facial and for one entrée and one main at Nineteen at The Star.