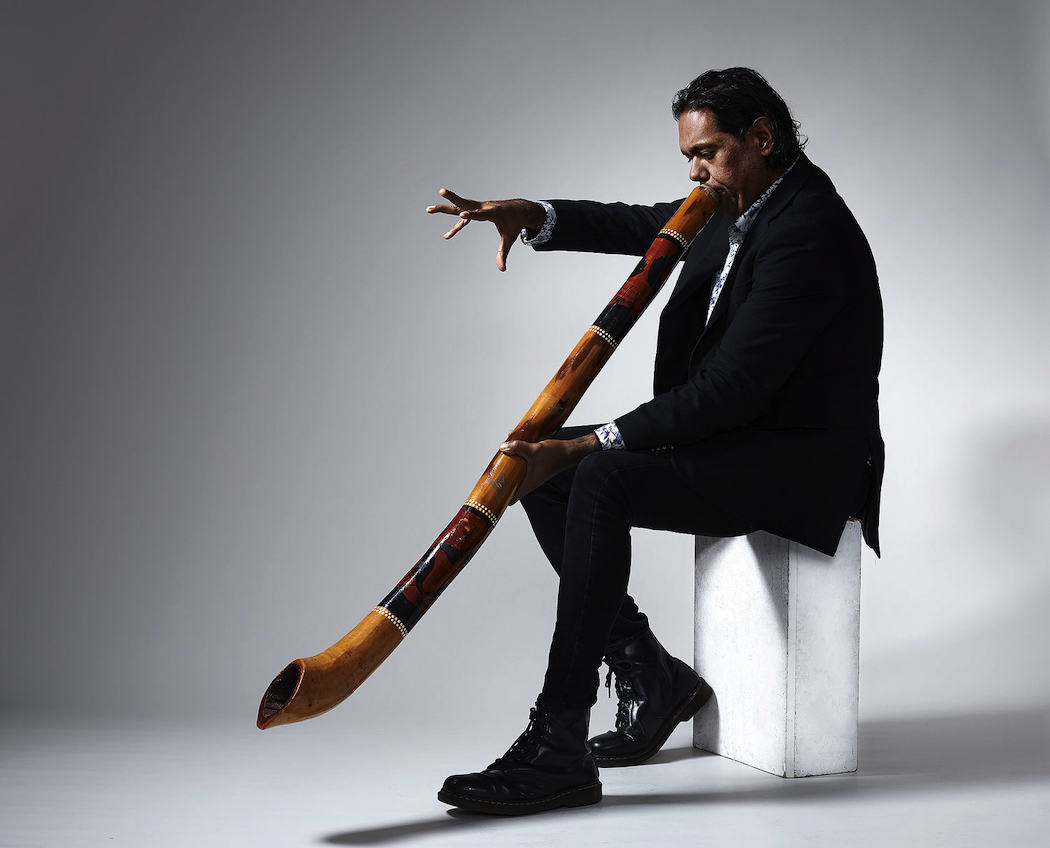 I'll say it out loud: I reckon William Barton is one of the greatest musicians this country has produced.
I first heard this proud Kalkadunga man playing the didgeridoo at the Australian Festival of Chamber Music in Townsville a couple of decades ago and was immediately spellbound by the magic he created. I've closely followed his career ever since and it's been amazing to watch how he has blossomed as a composer and a performer.
Last year, I had the great privilege of meeting him and his singer/songwriter mother, Delmae Barton, when we were at the NSW South Coast to write a post on Arthur Boyd's Bundanon. He was incredibly humble and happy to chat at length about how his love of music developed and how his uncle taught him to play the didgeridoo from the age of seven.
In his own words, Barton wants to "take the oldest culture in the world and blend it with Europe's rich musical legacy". And when you see him on stage with a string quartet or a symphony orchestra, and even when he's holding the floor with a solo performance, the atmosphere truly is electric.
When he was named 2023 Australian of the Year for Queensland just a few weeks ago, I don't think it could have gone to a more worthy recipient.
Barton was 17 when he was first invited to perform with the Queensland Symphony Orchestra. That was in 1998, and on the weekend of February 17-19, he'll be returning once again to perform with the QSO in the Concert Hall at QPAC in Brisbane.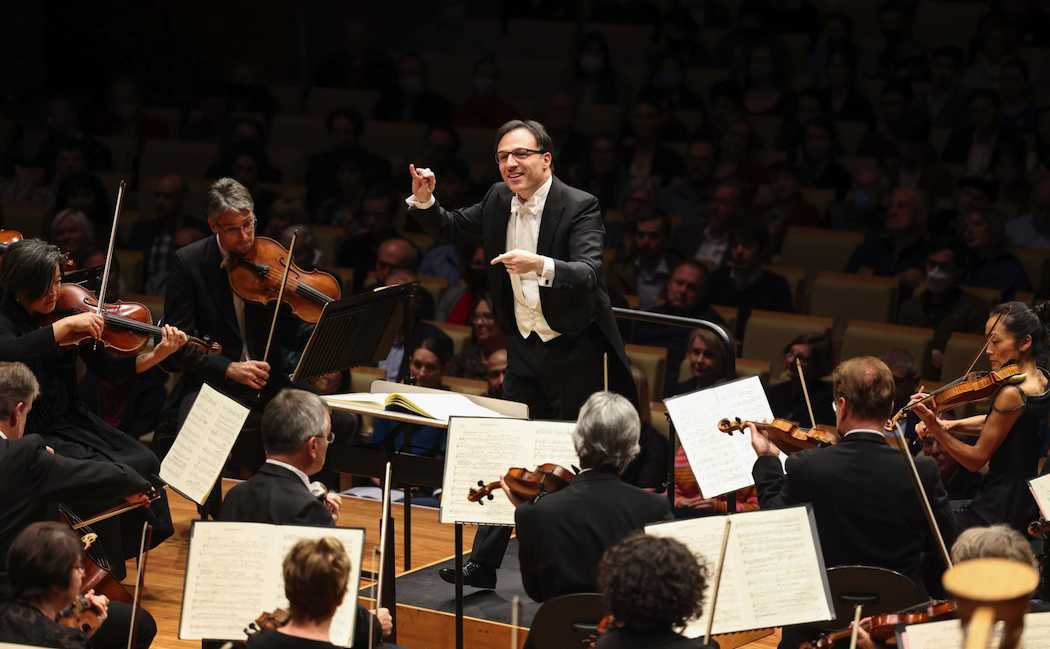 Led by the Queensland Symphony Orchestra's new chief conductor, Umberto Clerici, the concert will be an Ode To Joy: Barton Meets Beethoven. Part of the QSO's Maestro series, it kicks off a 2023 Season that promises a year of grand masterpieces, intimate chamber moments, world premieres, and experimental music experiences.
Clerici says his theme for 2023 is humanity, "for after the past few challenging years I felt we needed music that celebrates sociality, friendship, and community". In this You Tube video about the upcoming Ode To Joy concert, he describes it as a "musical hug" for the orchestra, which I think is a rather lovely way of putting it.
The concert also features Barton's partner, violinist Véronique Serret, the pair performing for the first time in the Concert Hall their collaborationKalkani, described as "a message of peace and love carried by the eagle spirit".
Also in the line-up for the Ode To Joy concert are soprano Eleanor Lyons, mezzo soprano Deborah Humble, tenor Andrew Goodwin, baritone Michael Honeyman and the Brisbane Chamber Choir performing Beethoven's Symphony No.9 (Choral) and Peter Sculthorpe's Earth Cry.
Clerici calls Beethoven's 9th "the most important symphony in the history of music". Beethoven had been fascinated by Friedrich Schiller's poem 'Ode to Joy' for 20 years when he composed Symphony No. 9, his last finished symphony, composed when he was almost completely deaf. "It is a universal celebration of love for humanity, and the apex of the classical period," says Clerici.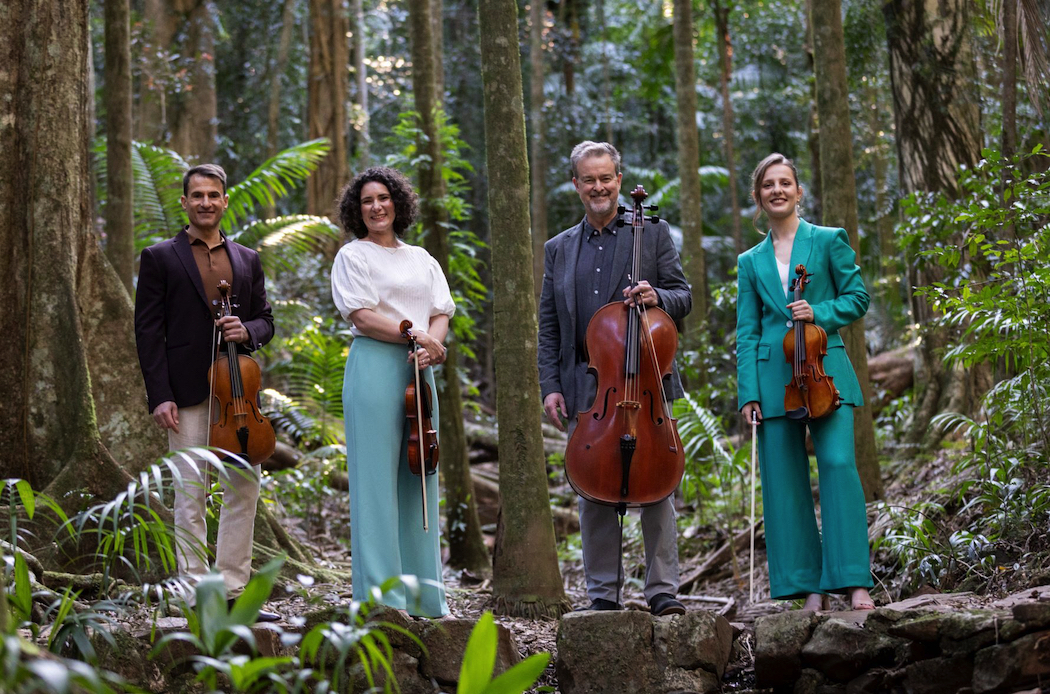 The Ode to Joy movement in Symphony No. 9 was the first time a famous composer had used voices in a symphony. Performed for the first time in Vienna in 1824, it was adopted by the Council of Europe as its anthem in 1972 (and subsequently by the European Community and the European Union). It has featured in a string of movies, including A Clockwork Orange, Die Hard, and Dead Poets Society, and was inscribed on the UNESCO world cultural heritage list in 2003.
Clerici likes to think of the late Peter Sculthorpe as the 'Australian Beethoven', the founding father of Australian classical music. Sculthorpe added a didgeridoo part to his famed Earth Cry specifically for William Barton 16 years after he originally composed the piece. When Clerici first heard Barton playing it, it was a revelation … "it was summoning up the whole landscape". This version was premiered, with Barton and the QSO in 2002, and Clerici says it will be a privilege to perform it live again.
Queensland Symphony Orchestra's 2023 Program
What a feast the QSO has in store for concert goers this year, kicking off its new Up Close series this Friday with Joy and Sorrow, and its first Music on Sundays concert for 2023, Dance Around the World, featuring everything from Strauss waltzes to the energy of the Can-Can.
On March 21, there'll be a piano recital with Sergio Tiempo playing the QSO's new Steinway piano, purchased just last year. Other upcoming concerts include Hymn to Mother Earth on April 2, Gustav Holst's masterpiece The Planets on April 14, Don Quixote on May 12 & 13, Cinematic on May 26 & 27, QSO Favourites on June 24, and violinist Ray Chen playing Tchaikovsky on July 7 & 8.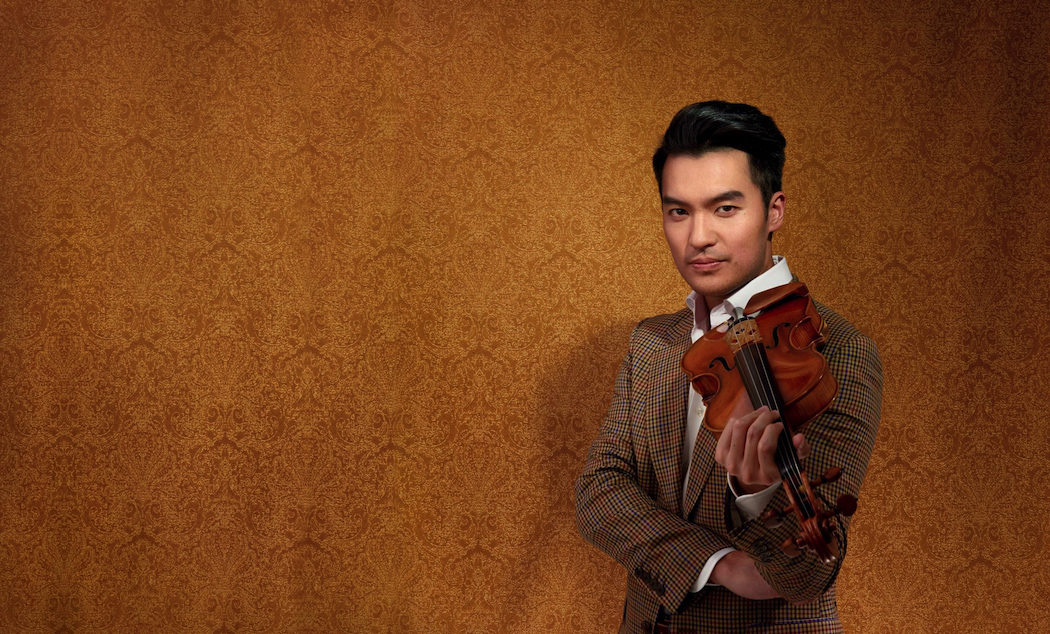 In September, as part of the Brisbane Festival, the QSO will present Mahler's Sixth Symphony, a massive production. "The first thing you'll notice is the sheer size of the orchestra on stage," says Clerici. It will be coupled with the world premiere of Justin Williams' First Symphony.
In December, the QSO will present Wagner's Ring Cycle in association with Opera Australia, a spectacular new production by visionary Chinese director Chen Shi-Zheng who explores Wagner's legendary tale through a futuristic lens.
Another event not to miss is Star Wars: The Force Awakens In Concert at the Brisbane Convention and Exhibition Centre on April 22. Here, the QSO will perform the score from Oscar-winning composer John Williams alongside a screening of the complete film.
The Queensland Symphony Orchestra celebrated its 75th birthday in August and continues to play an integral role in the State's performing arts, taking its music across the state, from Longreach to Townsville and beyond. Its Season 2023 video, Sounds Like Queensland, is a love letter to Queensland with musicians filmed on country in Iningai (Longreach), Minjerribah (Stradbroke Island), Maiala (Mt Glorious) and Meanjin (Brisbane).
You can watch Sounds Like Queensland on You Tube. With an oboe in the outback, a brass trio on the beach and a string quartet in the rainforest, it could well be the State's best tourism promotion ever.
For bookings or information about the Queensland Symphony Orchestra's 2023 season: www.qso.com.au or tel: +61 (0)7 3833 5044