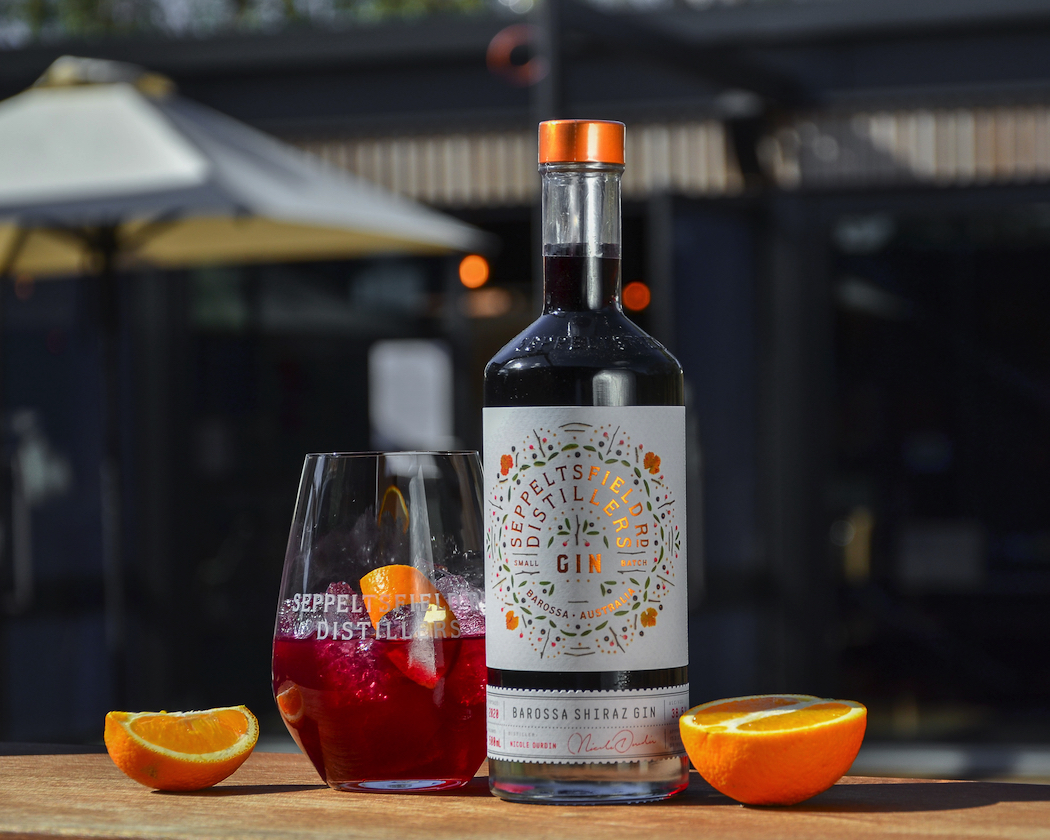 Seppeltsfield Road Distillers' Barossa Shiraz Gin is produced in a Sloe Gin style, with handpicked Barossa grapes macerated in House Gin to deliver soft tannins and rich Shiraz flavours with subtle juniper, orange and cinnamon notes.
Drink it over ice or garnish with a wedge of orange and serve it with tonic. Or enjoy it in this delicious recipe. Believe us, you won't stop at one!
Black Cherry Drop Cocktail
30ml Barossa Shiraz Gin
20ml Amaretto
40ml verjus
1 fresh kaffir lime leaf
Bruise kaffir lime leaf and place in a shaker. Add ice, Shiraz Gin, Amaretto and verjus. Shake vigorously for 30 seconds. Double strain into tumbler over fresh ice.
Garnish with another kaffir lime leaf, a slice of kaffir lime and a long-stemmed maraschino cherry.
Recipe and image courtesy of Seppeltsfield Road Distillers.