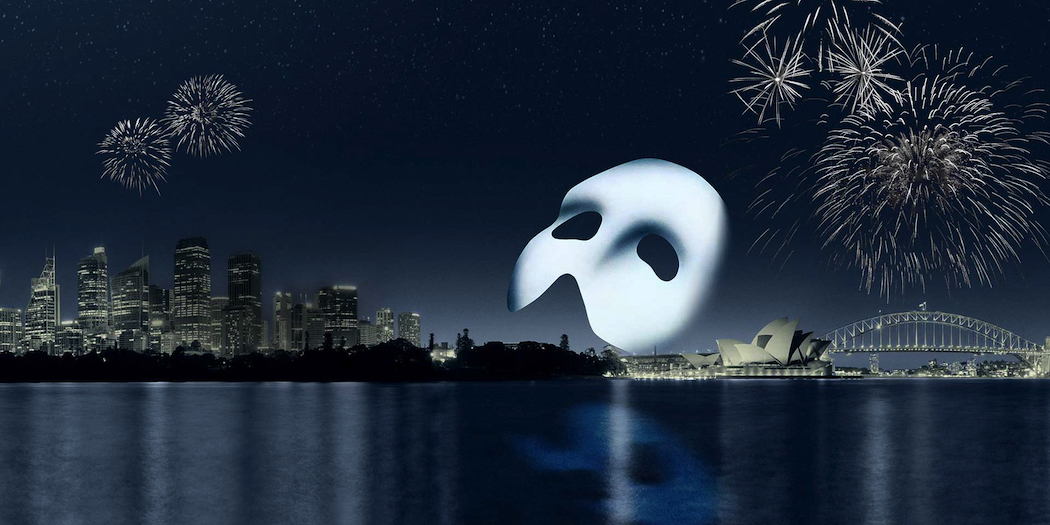 There's something magical happening on Sydney Harbour right now and you've only got until April 24 to see it, so get in quick. The Phantom of the Opera is one of the most successful musicals of all time but this is the first time in its 35-year history that it has been performed outdoors in such a way.
The set, on an over-water stage near the Domain's Fleet Steps, is truly breathtaking and with the Sydney Opera House, Harbour Bridge and Luna Park as a backdrop, it really couldn't get any better than that. Having been privileged to see a dress rehearsal of The Phantom of the Opera on Sydney Harbour last week, we can guarantee it will be one of the most memorable nights of your life.
Handa Opera on Sydney Harbour is staging Andrew Lloyd Webber's legendary show with director Simon Phillips and designer Gabriela Tylesova delivering a whole new level of spectacle to its defining moments. As the Phantom's famous melodies float over Sydney Harbour, the story about a mysterious masked man and his obsession with a beautiful young singer is told in a lavish production complete with grand staircase, giant chandelier and, of course, fireworks.
All eyes are on the cast led by Melbourne-born Joshua Robson as the Phantom, acclaimed West End and Broadway musical theatre performer Callum Francis as Raoul Vicomte de Chagny, and Queensland performer Georgina Hopson who puts in an outstanding performance as Christine.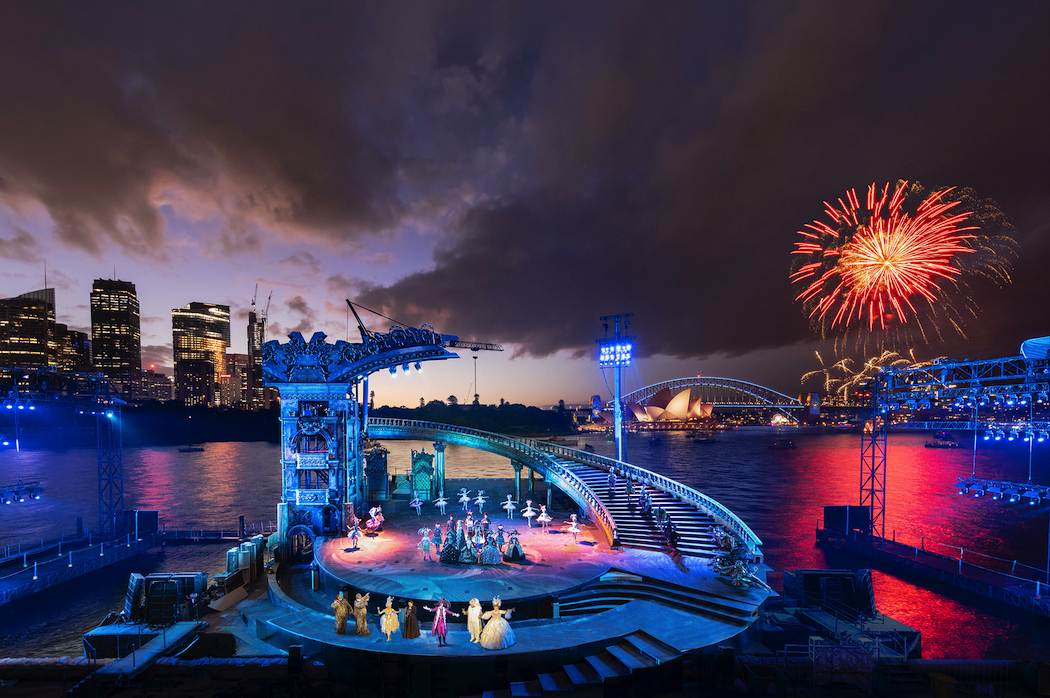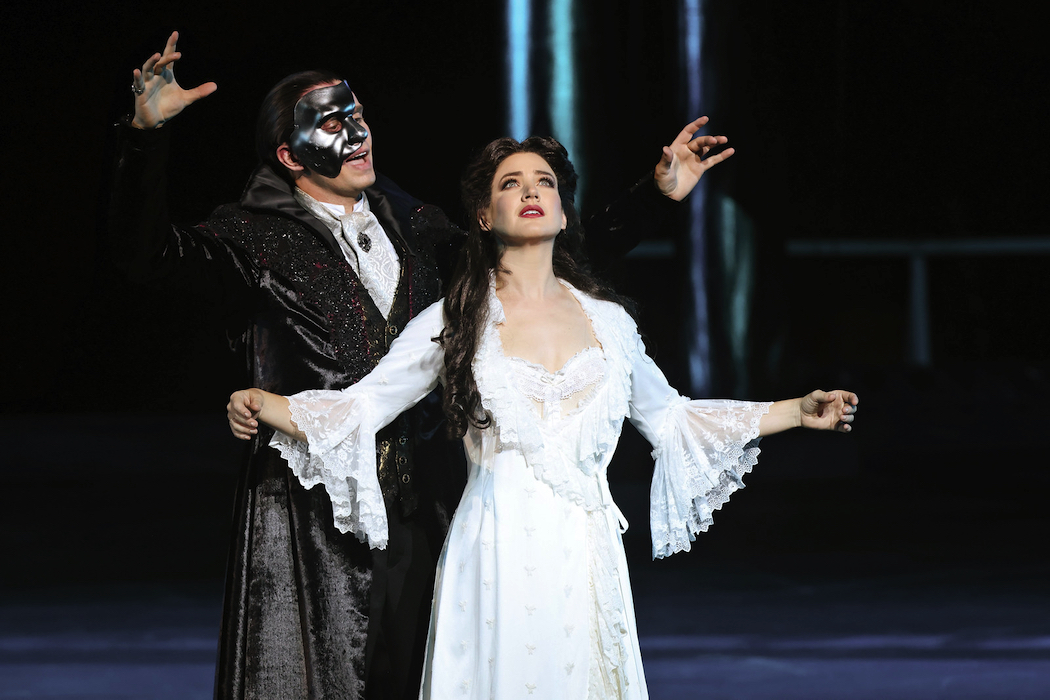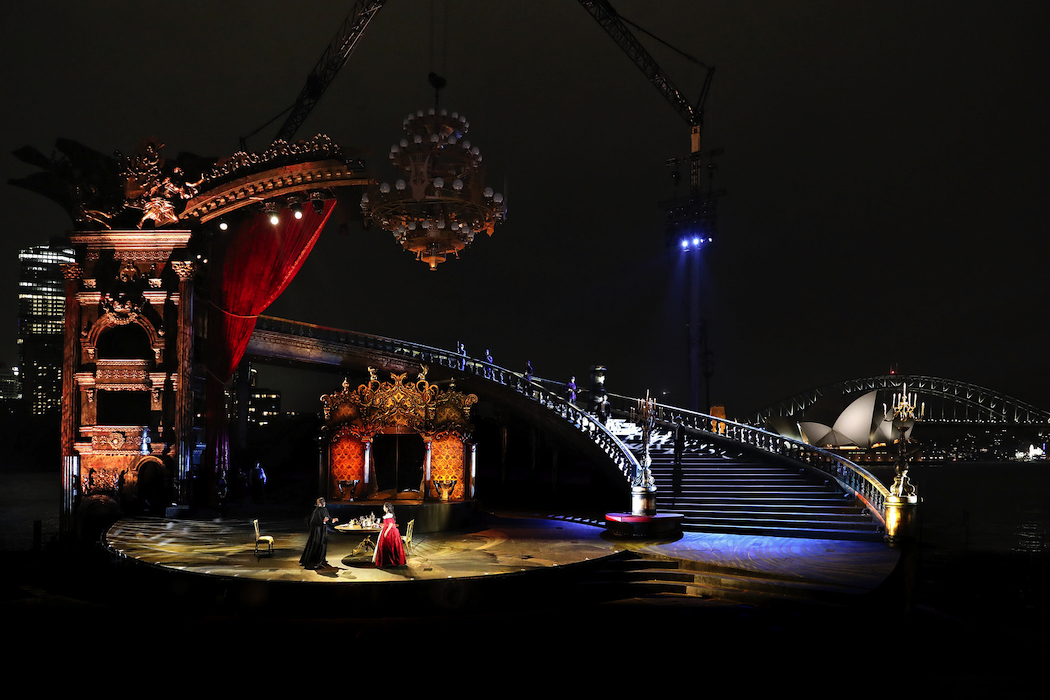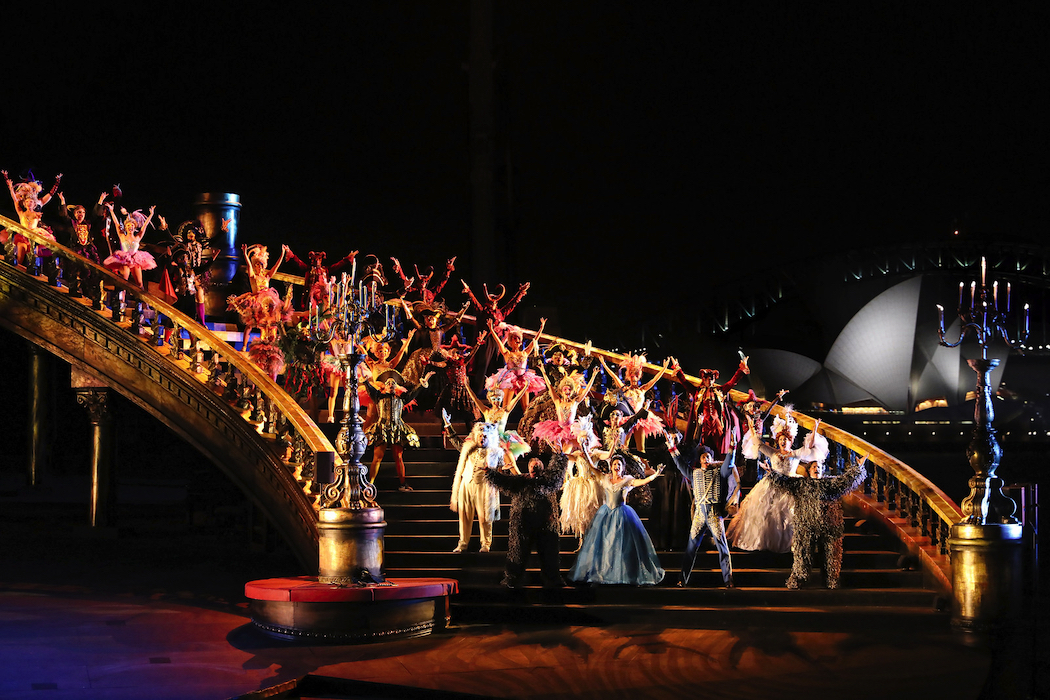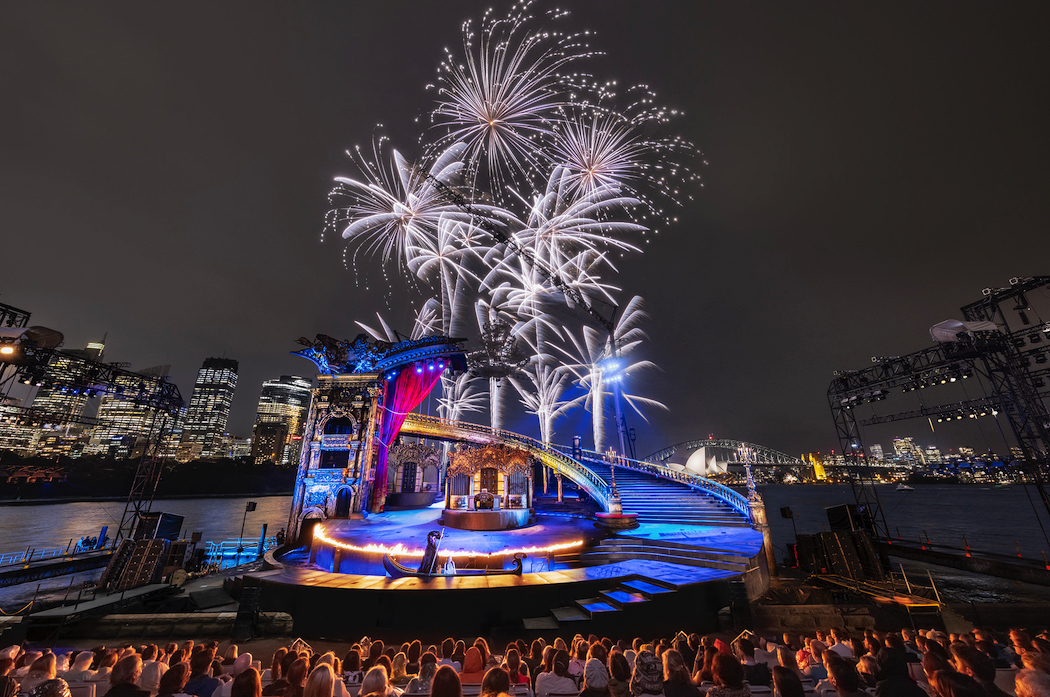 It's not the only time Sydneysiders will get to see the Phantom this year. Proving that you can never have enough of this legendary show, Cameron Mackintosh's spectacular new production will make its long-awaited Sydney Opera House debut from August 19 to October 16. Mackintosh's Phantom and Rodgers & Hammerstein's Cinderella were both rescheduled from 2021 because of Covid.
The Australian premiere of the contemporary Broadway version of Cinderella is a lush production with incredible orchestrations, jaw-dropping transformations and all of the beloved moments – the pumpkin, the glass slipper, the masked ball and more – plus some surprising new twists. It plays at the Sydney Lyric Theatre from October 23 to December 30.
Another Opera Australia production we're super excited about is Opera on Cockatoo Island, with an edgy new production of Bizet's Carmen from November 25 to December 18. The historical UNESCO World Heritage site of Cockatoo Island is a new venue for Opera Australia and guests will be able to sleep over on the island or book a mooring to watch the performance from their own boat.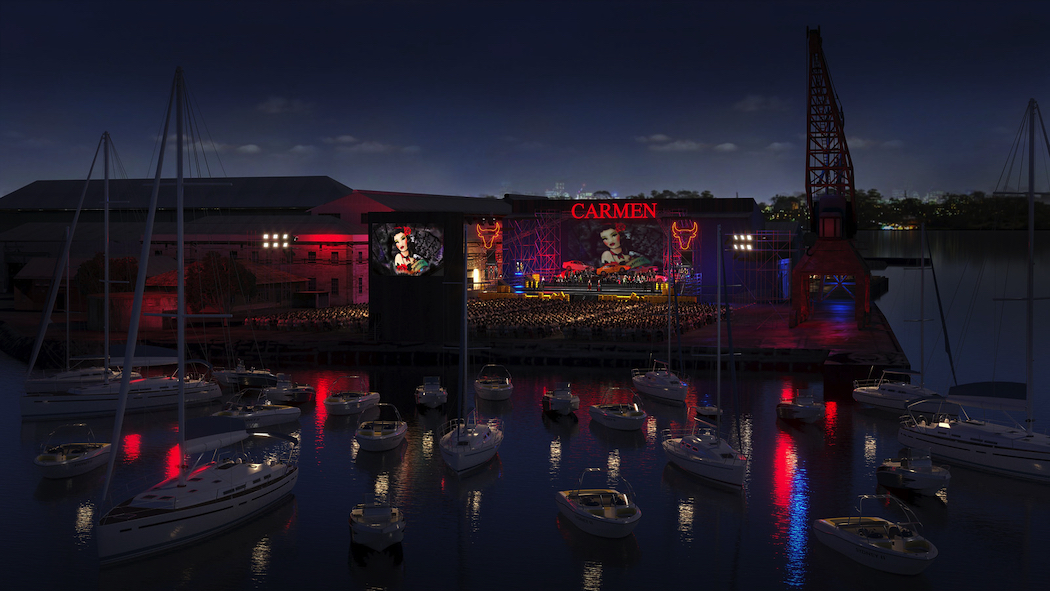 It's great to see a return to normal programming for Opera Australia after the debilitating Covid restrictions and shutdowns. Coming up this winter, Graeme Murphy's digital production of Madama Butterfly will return to the Opera House from June 29 to July 30 with Sae-Kyung Rim as Cio-Cio San and Chanyang Choi's first leading role for Opera Australia as Suzuki.
Following her success in a previous Handa Opera on Sydney Harbour, soprano Stacey Alleaume will again shine as Violetta in La Traviata at the Opera House from July 5 to 29, with Irina Lungu taking over the role from October 22 to November 4. Meanwhile, the premiere of a new digital production of Verdi's Il Trovatore will take place at the Opera House from July 15 to 30.
Audiences will have the chance to finally see Attila, after just two performances at its Australian premiere in 2020 and its postponement days before it was due to open in 2021. A co-production with Teatro alla Scala, Davide Livermore's production received widespread acclaim at its premiere in Milan. Taras Berezhansky will play the title role in Attila, which runs from October 29 to November 5, and there will be digital projections, colossal set pieces and even live horses.
Opera Australia continues its commitment to providing access to opera for everyone, presenting Cinderella to schools across NSW in 2022, and touring a new production of Rossini's The Barber of Seville around regional theatres across New South Wales, Canberra, Victoria and Tasmania.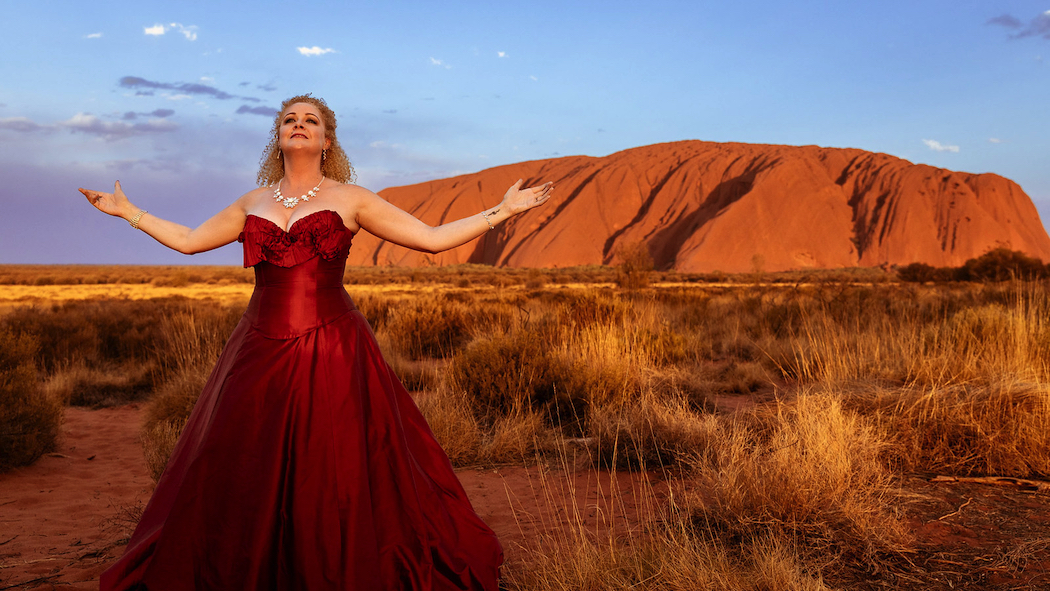 A truly special occasion to look forward to is the Opera Gala at Uluru, from May 20 to 22. As the sun sets over the desert, this gala concert will be illuminated by the spell-binding colours of Field of Light's 50,000 glass spheres. Three days of performances from award-winning operatic artists in the spiritual heart of Australia is sure to be unforgettable, and something lovely to look forward to after the nightmare of Covid.
More information: www.opera.org.au
All photos supplied by Opera Australia.