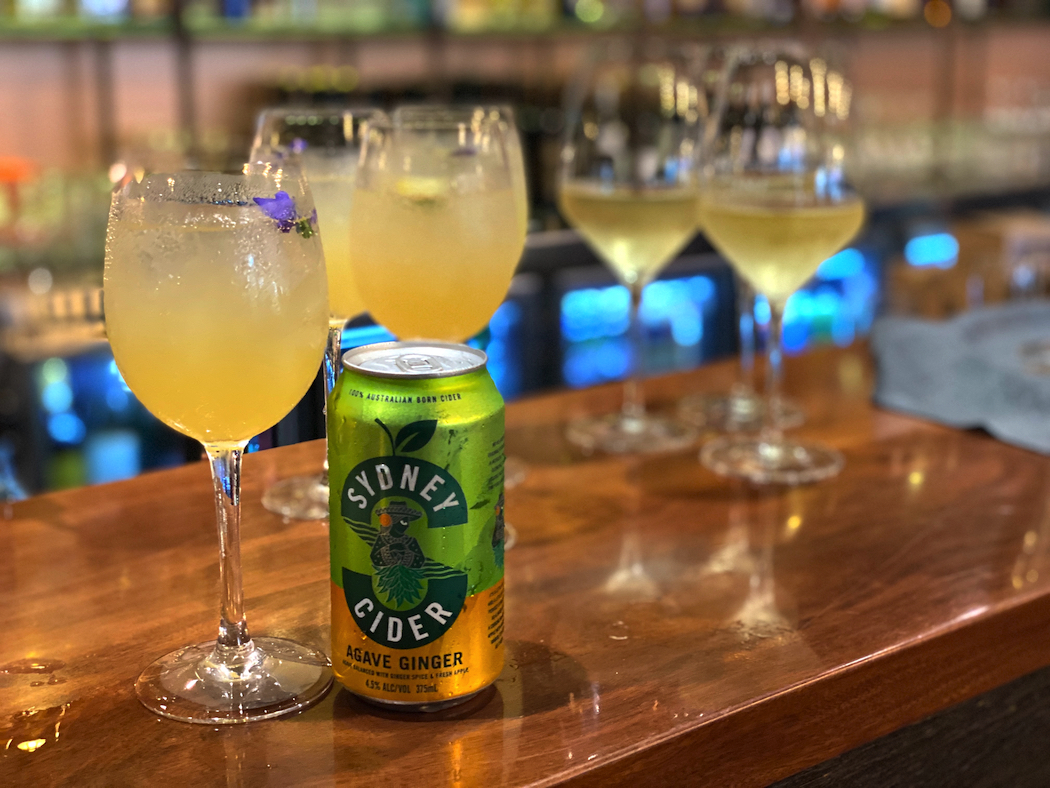 Nipping down for a craft beer or cider couldn't be easier than it is at Sydney hotel, Rydges World Square, where the cider is not only local it is brewed on site. The Cidery Bar & Kitchen is one of numerous dining and entertainment options in and around the hotel, but the fact that you don't even need to leave the hotel to be enjoying an artisan bevvy makes it a particularly great place to stay.
The Cidery has a contemporary, almost industrial look, transforming from a funky eatery during the day to a cosy laid-back nightspot. Spilling onto an outdoor terrace, it has an extensive beer, wine and cocktail list, showcasing the Sydney Brewery range on tap.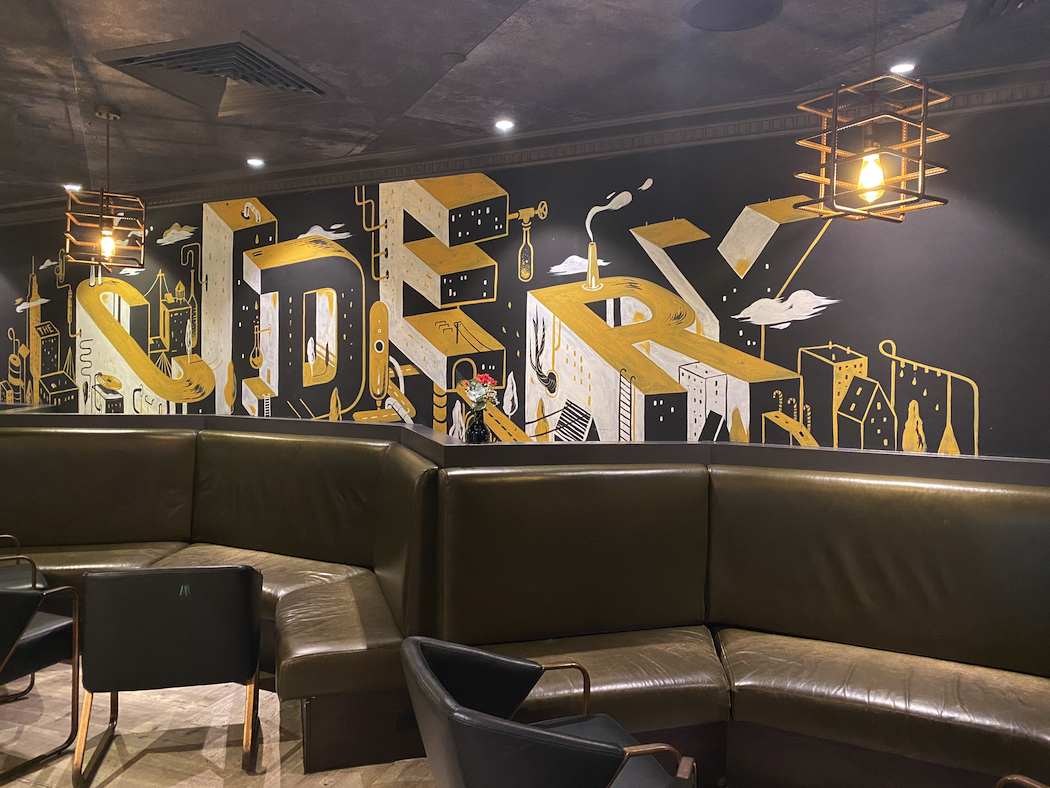 The Sydney Brewery is owned by hotelier Dr Jerry Schwartz, whose growing hospitality empire, the Schwartz Family Company, owns Rydges World Square. Schwartz has a passion for cider as well as for craft beer and whiskey. His favourite cider is the Agave Ginger one ("Sydney with a Mexican twist"). It's mixed with Mezcal, lime and an orange liqueur to make The Cidery World Cocktail, a deliciously heady and piquant blend which I can personally vouch for 🙂
The beer is brewed in Surry Hills and the Hunter Valley and includes a range of regular and limited-edition styles. Schwartz is still tinkering with the whiskey but it's on its way. It all lends rather a local touch to the hotel – you could call it the 'pot to pint' equivalent of 'paddock to plate'.
Amber restaurant is adjacent to The Cidery Bar & Kitchen on the lobby floor of the hotel. A huge woodfired oven takes pride of place in the open kitchen, which turns out premium cuts of beef and seafood, pizzas, shared dishes, and bread puffed in the pizza oven.
We found it to be a really pleasant spot to have breakfast during our stay – bright and light with a good buffet of hot and cold dishes, a great selection of fruit, Manfredi coffee and pancakes that you could cook yourself in a very nifty machine.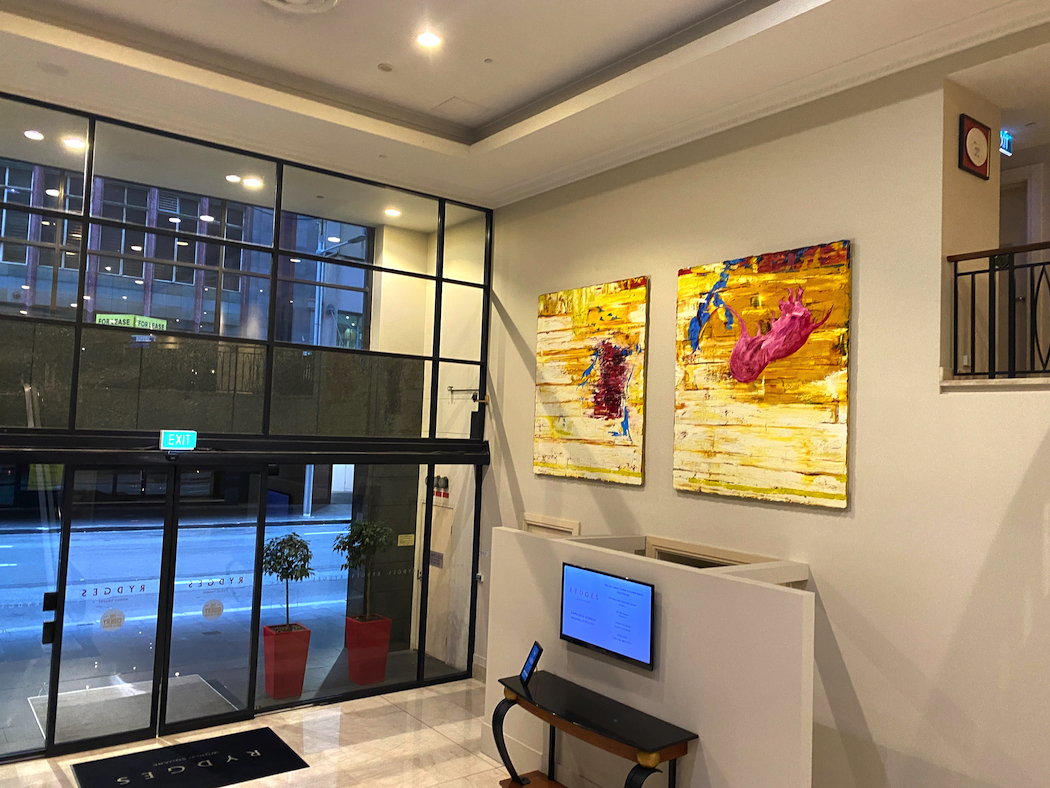 The hotel is in a great location in the Sydney CBD, offering an easy walk to the Queen Victoria Building and Pitt Street Mall, and easy access to Darling Harbour and the Sydney Convention & Exhibition Centre. We were greeted by very friendly staff who were chatty and helpful.
Our Deluxe twin room had all we needed for a pleasant stay: comfy "Dream beds" with a top sheet (not just a doona cover), great blockout curtains, free wifi, an ironing board, and free cable channels on the flat-screen TV. There was a separate bathtub as well as a shower, and toiletries by Thankyou, a charitable trust that helps vulnerable communities.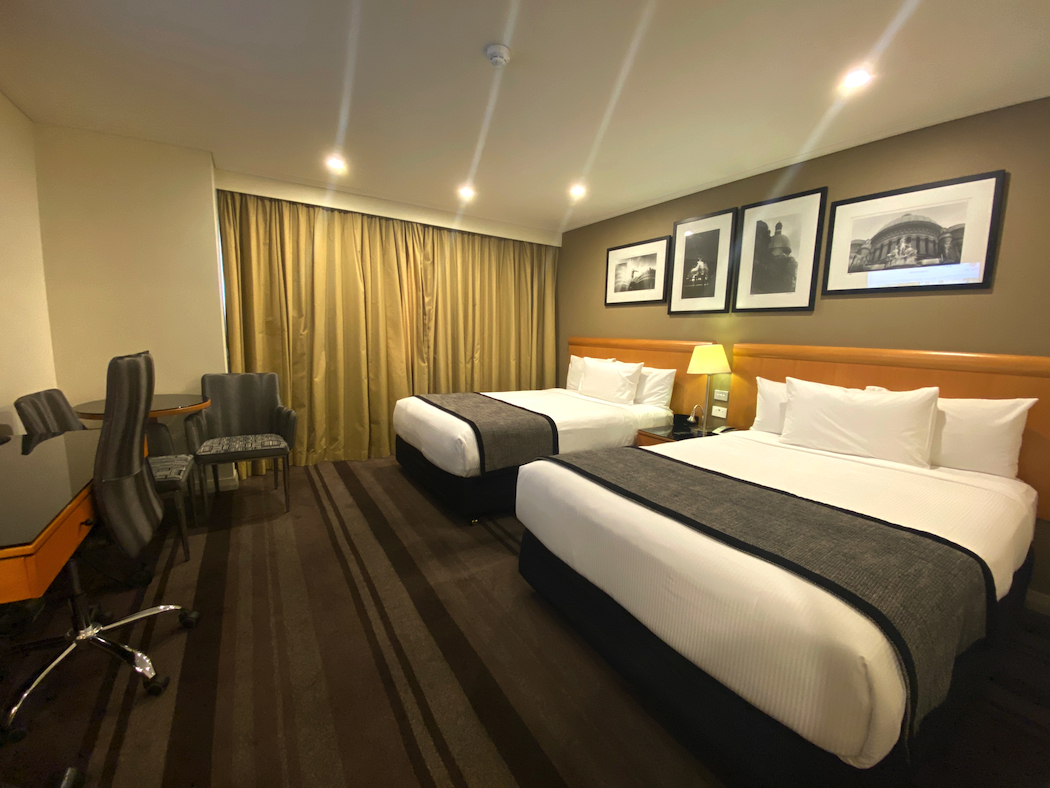 The hotel has some underground parking but as it is a shared facility, you need to reserve a space and phone a few minutes before driving in, so that staff can let you in.
If you go:
Rydges World Square Hotel
389 Pitt Street, Sydney NSW 2000
Australia
+61 (0)2 8268 1888
www.rydges.com
With thanks to Rydges World Square for hosting our one-night stay. We stayed in Room 506.
Read more of our hotel reviews here.