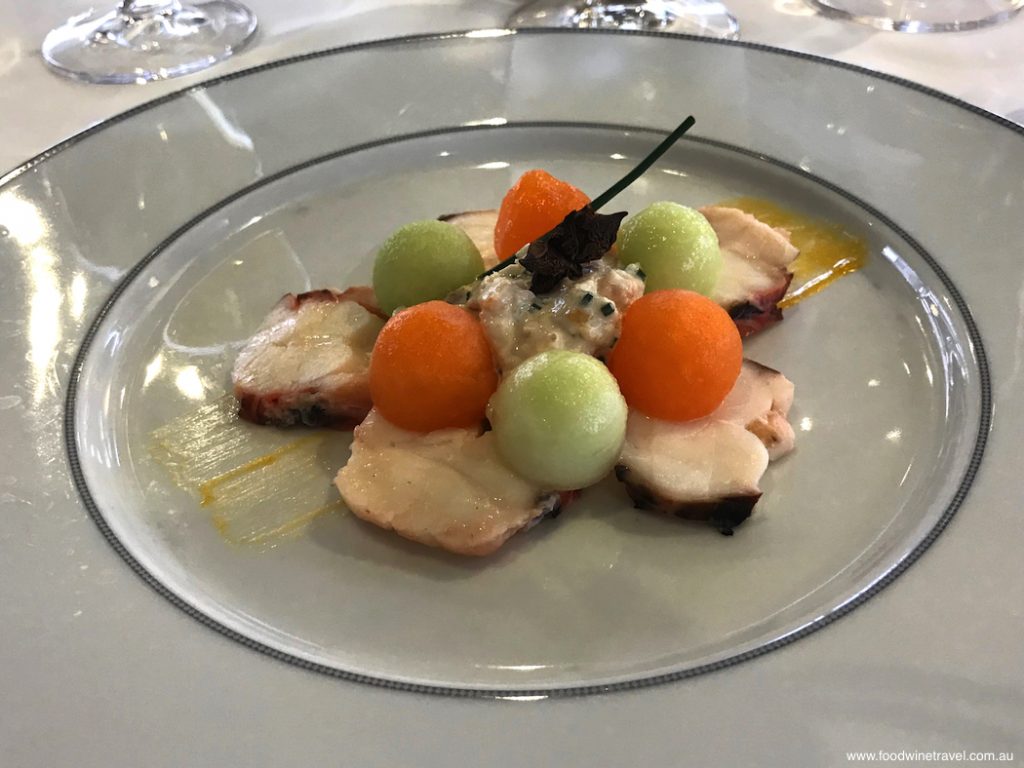 There's a feeling among some folk that cruise ships are like floating RSL clubs. That sort of comment would surely come from someone who has never cruised, for if you've sailed on almost any of the cruise lines, you'd realise that nothing could be further from the truth. In fact, after dining on board the Seven Seas Mariner and having a quick tour around the newly refurbished ship, I'd liken it to a floating luxury hotel with elegant world-class restaurants.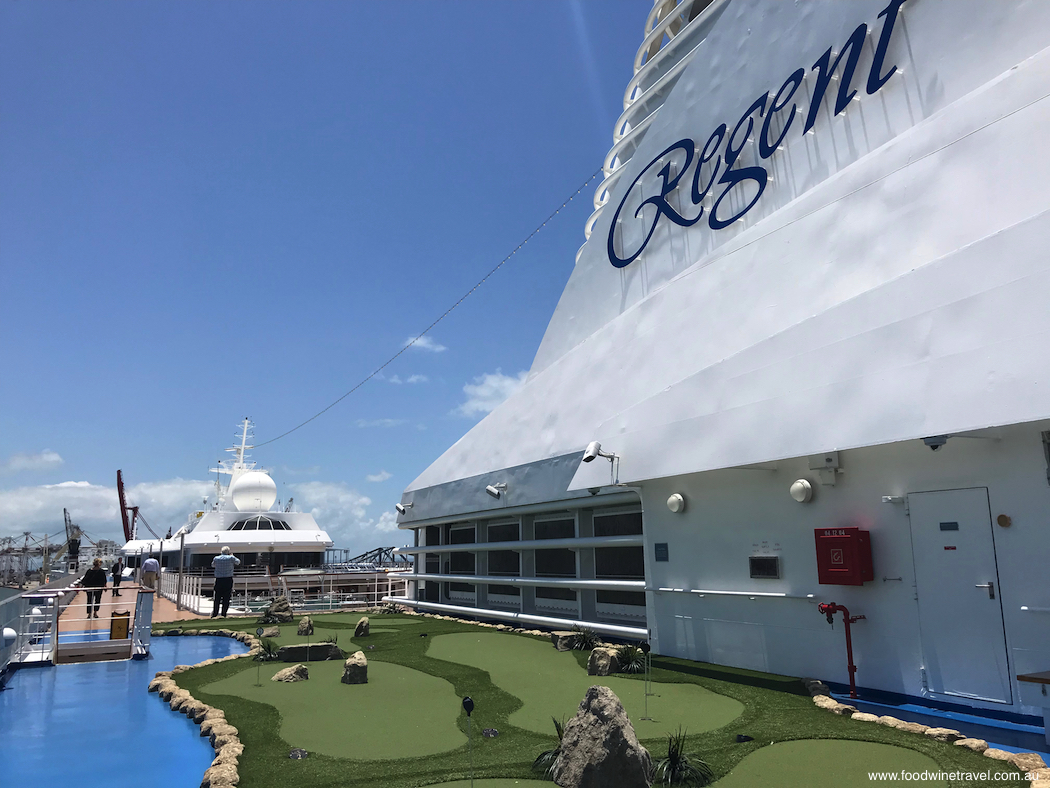 Seven Seas Mariner is one of four in the fleet for Regent Seven Seas Cruises, a luxury cruise line that visits more than 450 destinations around the world. (Another ship, Seven Seas Splendor, will launch in 2020.) In Brisbane yesterday as part of a 20-night Sydney to Singapore voyage, it was an opportunity to take a peek at the ship which underwent a complete refurbishment early last year. Everything has been redesigned: the restaurants, the pool deck, the library, the suites, reception and entertainment areas, the spa treatment rooms, and all the décor and furnishings.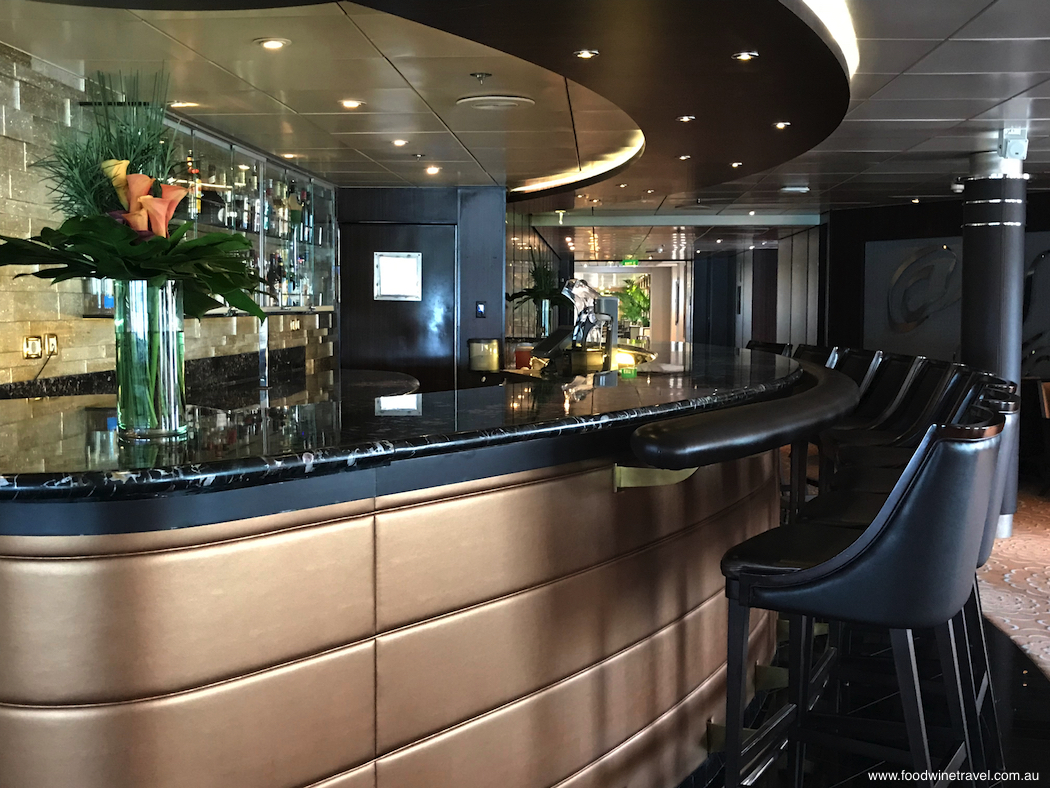 The result is a quiet elegance with crystal chandeliers and glamorous custom-made chairs in the restaurants, plush daybeds around the pool, and art works that range from the eccentric to the subdued. Frank Del Rio, CEO of parent company Norwegian Cruise Line Holdings, personally chooses the art works, so we were told. According to marketing manager Matthew Vince, the standard across the fleet of Seven Seas' ships is consistent so that guests always know what to expect. About 70% of the company's guests are repeat visitors. After my brief taste yesterday, I can only say, half their luck.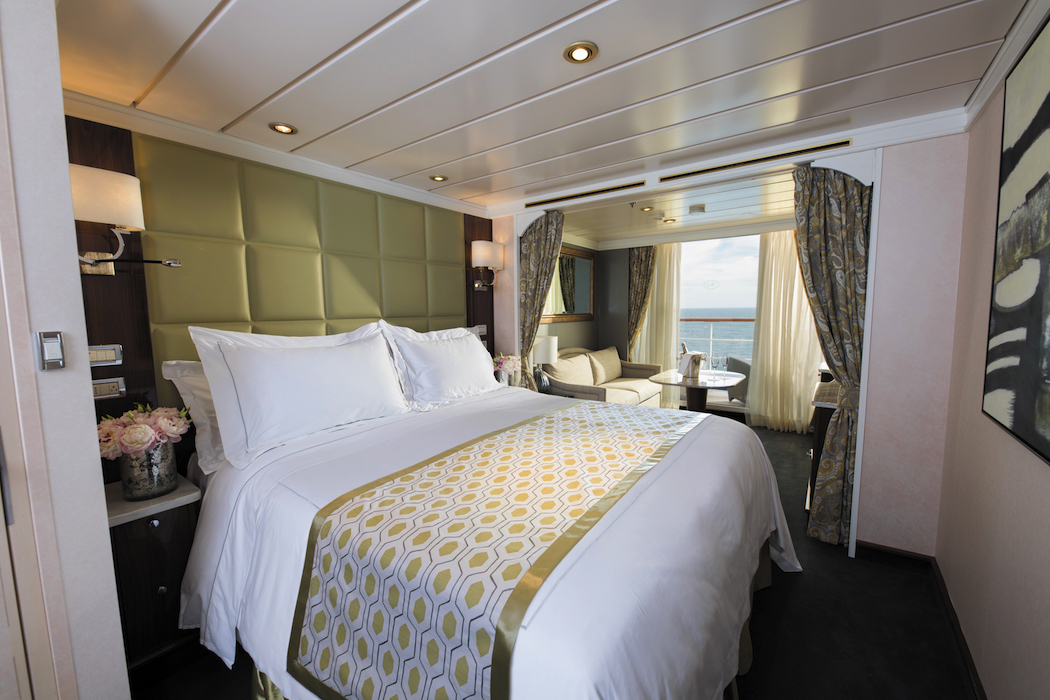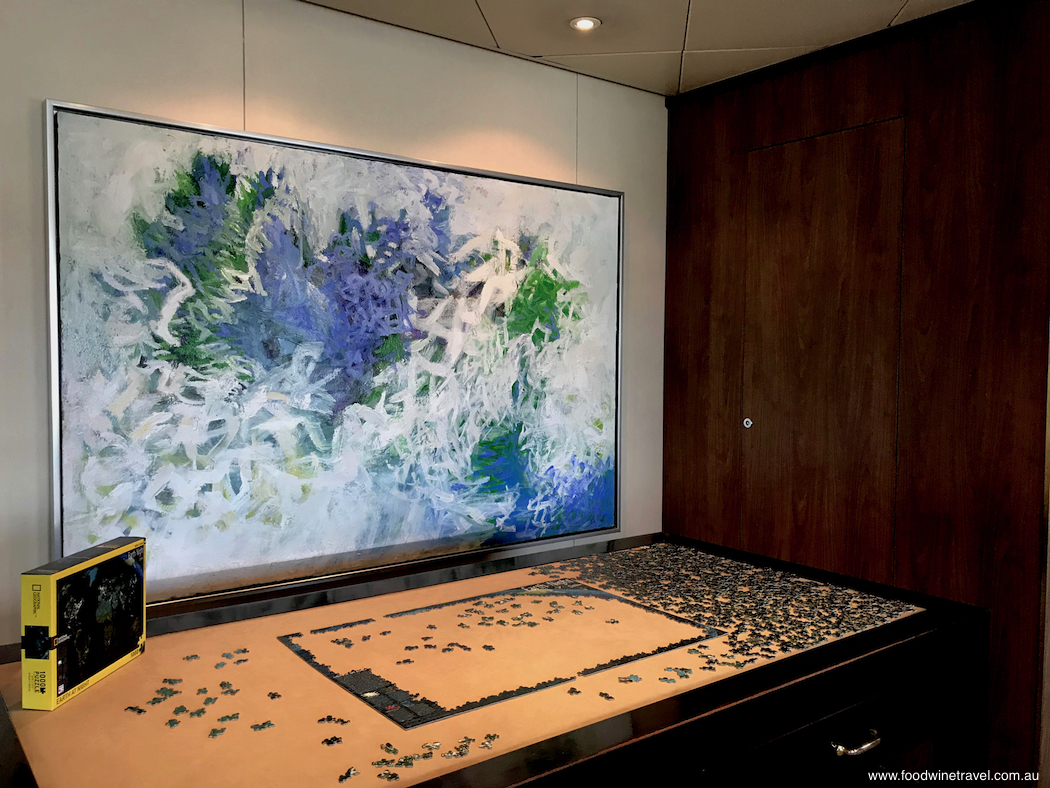 Matthew said Mariner was the world's first all-suite, all-balcony ship – and having sailed in many a windowless cabin (or 'stateroom' as the cruise industry likes to call it) a balcony for every room sounds pretty sweet to me too. With 700 guests – considerably fewer than many of today's cruise ships – and 445 crew on board, Seven Seas Mariner ensures an enviable level of personal service. There's even one elderly gentleman guest who apparently lives on board, which sounds like a much nicer lifestyle than living in a retirement village.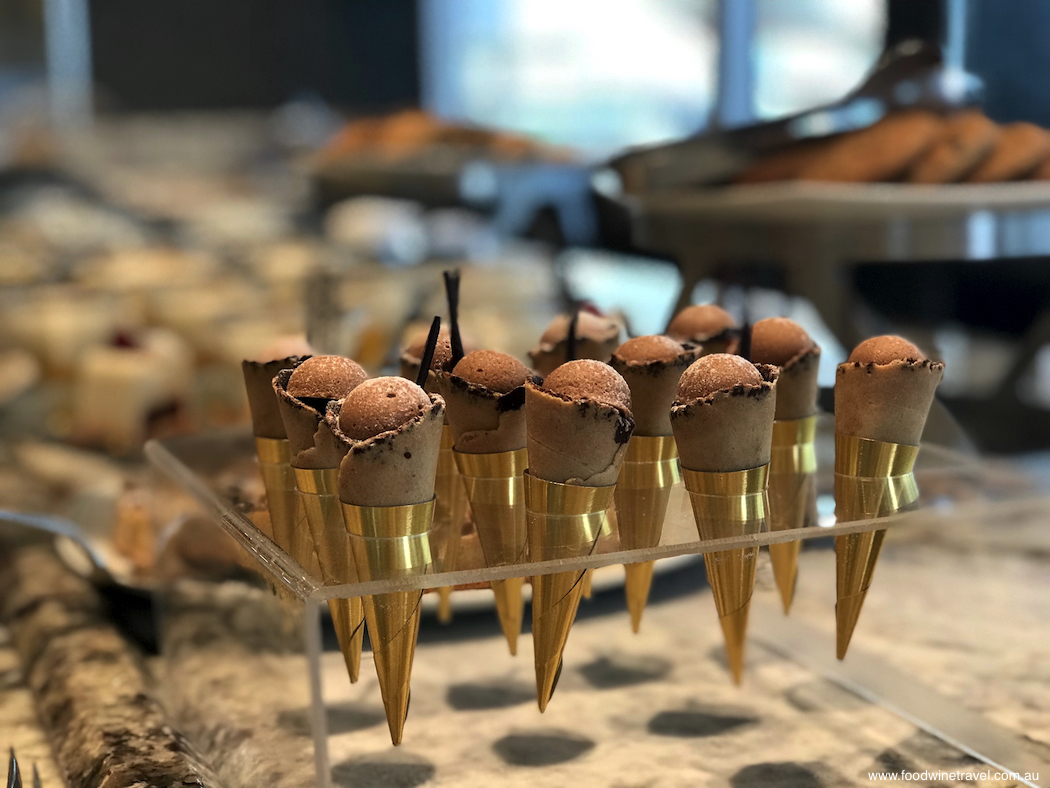 One of the selling points that sets the Regent Seven Seas ships apart from many other cruise lines is that everything is included in the fare: fine wines and spirits (with the exception of some very high-end labels), gratuities, transfers and shore excursions (also with the exception of some very exclusive experiences), quality Illy coffee, and even wi-fi (which as all frequent cruisers will tell you can be very expensive). Seven Seas Mariner has a couple of specialty restaurants, including Prime 7, an upscale steakhouse, and the French-themed Chartreuse, but although you need to book for them, there is no extra charge.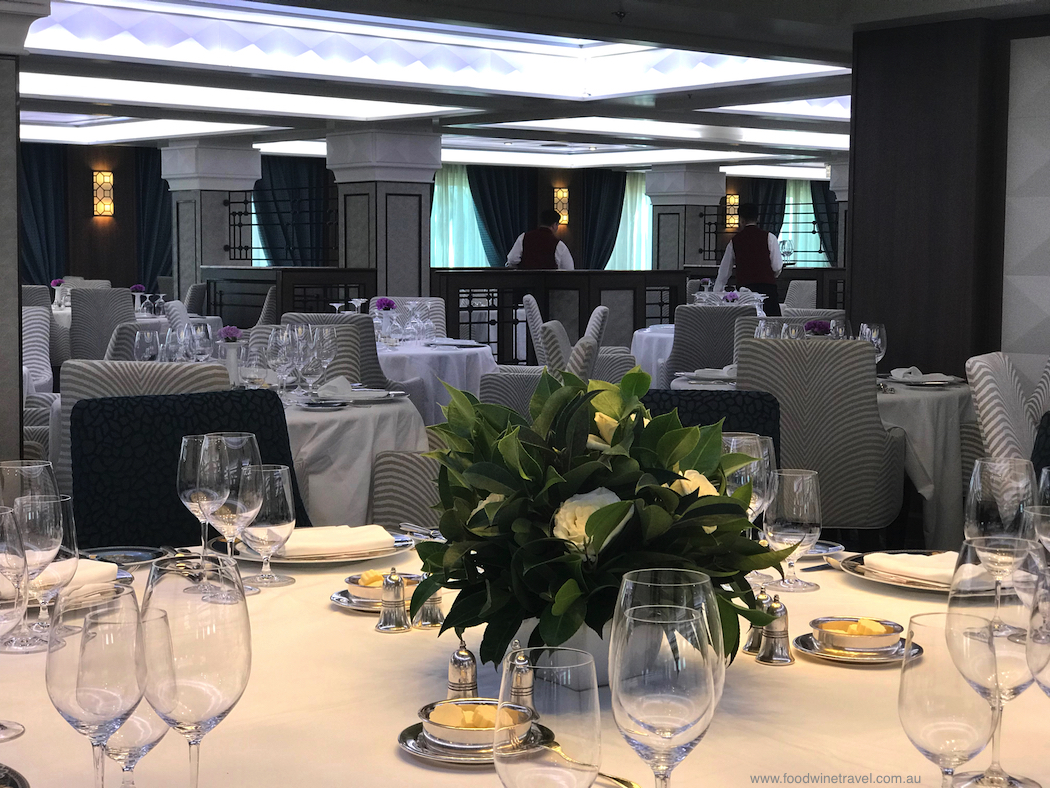 Breakfast and lunch are offered buffet-style in La Veranda and you can have a candlelit alfresco dinner on the deck too, or dine in the main dining room, Compass Rose, which is the venue that I got to experience on yesterday's tour.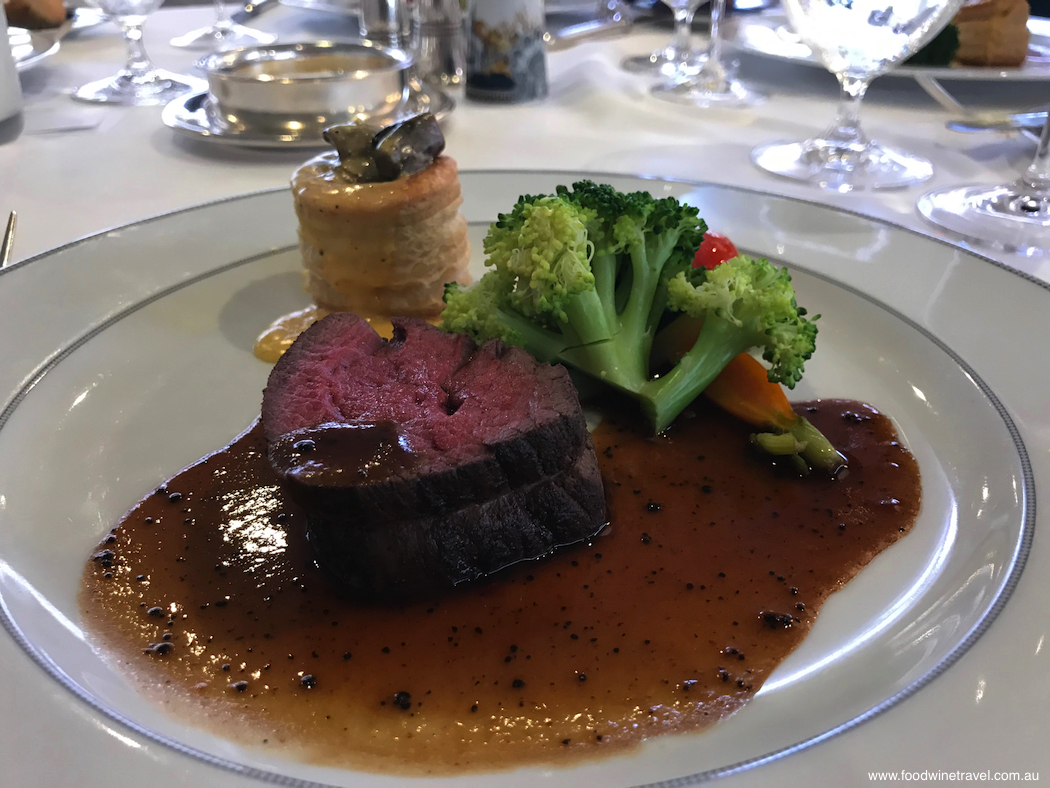 The food in Compass Rose was superb. Here's what we had:
Lobster and Melon
Poached Maine lobster medallions, marinated melon balls, hearts of palm, lobster salad, mango-passionfruit glace
Coconut-Butternut Squash Soup
Roasted corn kernels, cilantro oil
Black Angus Beef Tenderloin
Oven roasted, forest mushroom vol-au-vent with truffle-infused Hollandaise sauce, seasonal vegetables
Chocolate Cheesecake
Regent Signature dessert infused with dry Irish stout, house marshmallow, raspberry coulis
Petit Fours and Coffee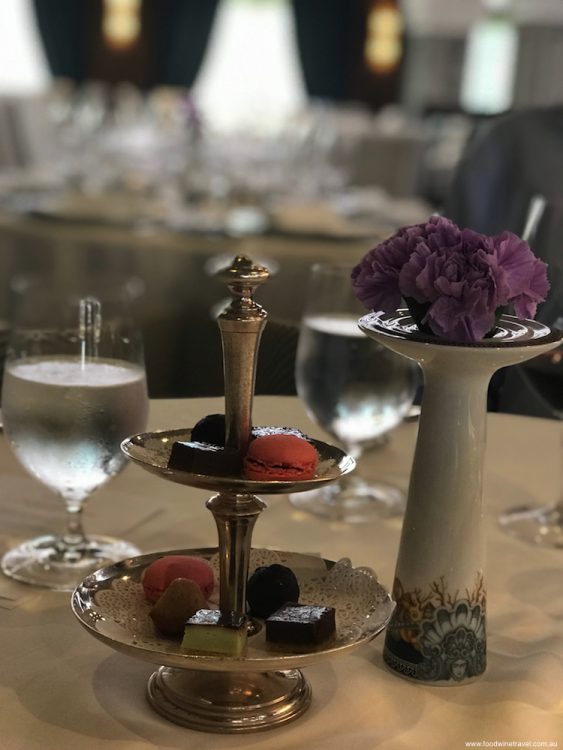 It was an elegant meal befitting an elegant ship. The menu was matched with a Reserve Chardonnay from Chile, 2015 Casa Vides, and a Bordeaux red, 2016 Chateau Roc de Segur. The steak was beautifully cooked and all the dishes looked a picture. If this is the main dining room fare, I'd love to experience the specialty restaurants.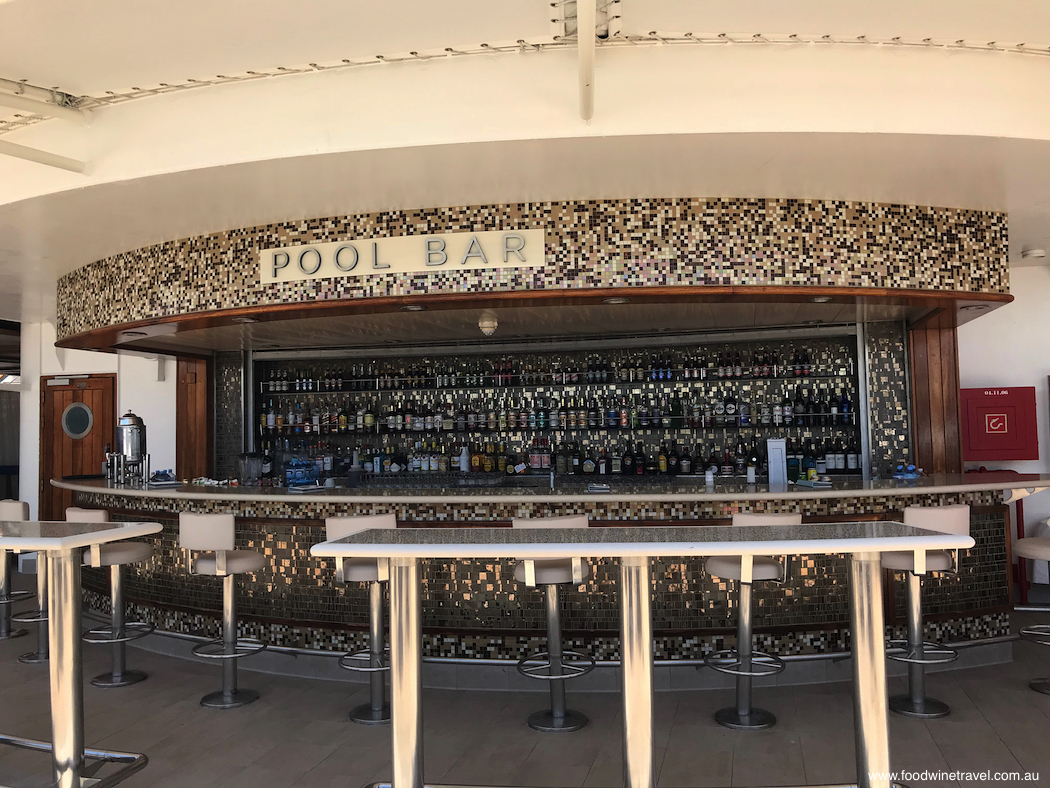 Seven Seas Mariner feels very homely, albeit a very elegant home, with lots of space and ample places to pull up a chair and enjoy a drink, a book or some of the high-class entertainment. The ship does have formal nights but men's jackets and ties are not obligatory – good news for those who don't want to carry a tuxedo halfway across the world.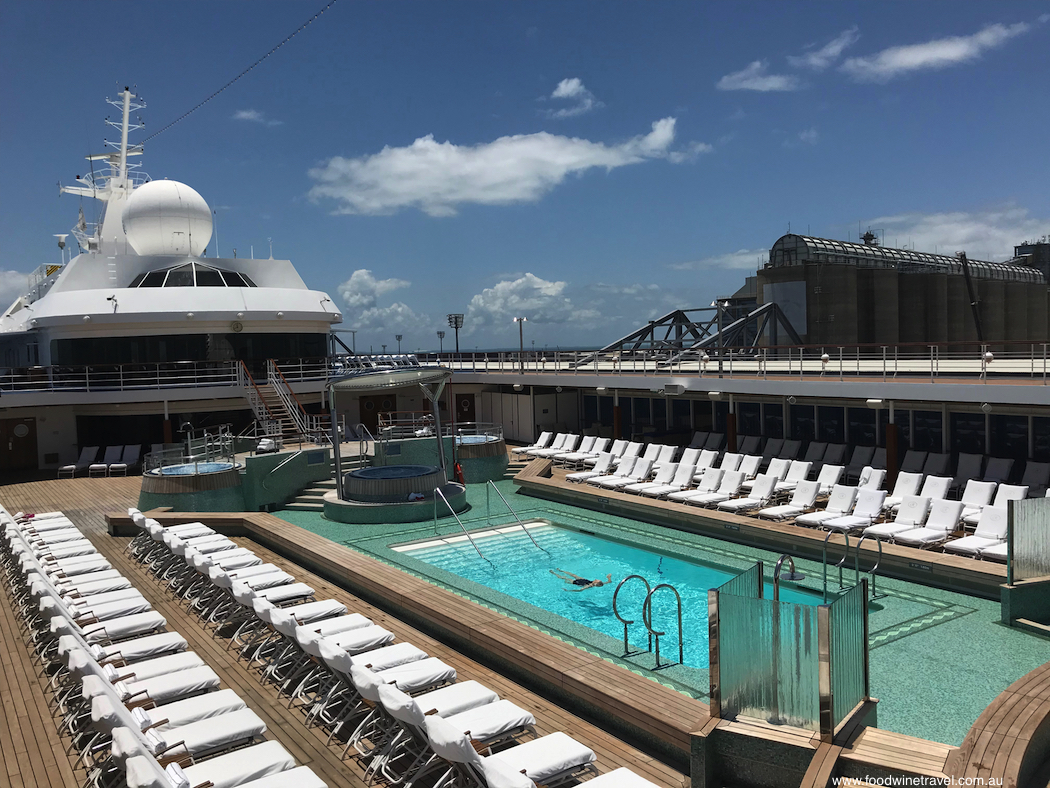 Mariner and Seven Seas Navigator are Down Under for the 18/19 season and offer a great taste of what's to come with the arrival of the luxurious Seven Seas Explorer that will sail into local waters for the first time in 2020.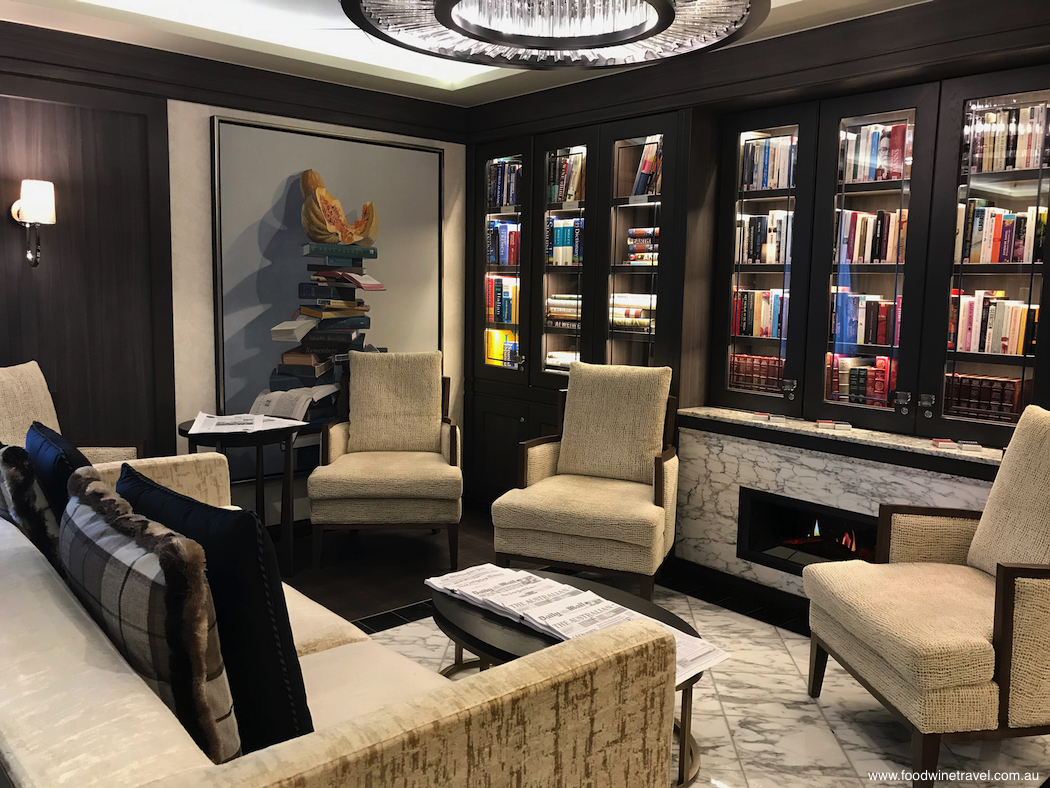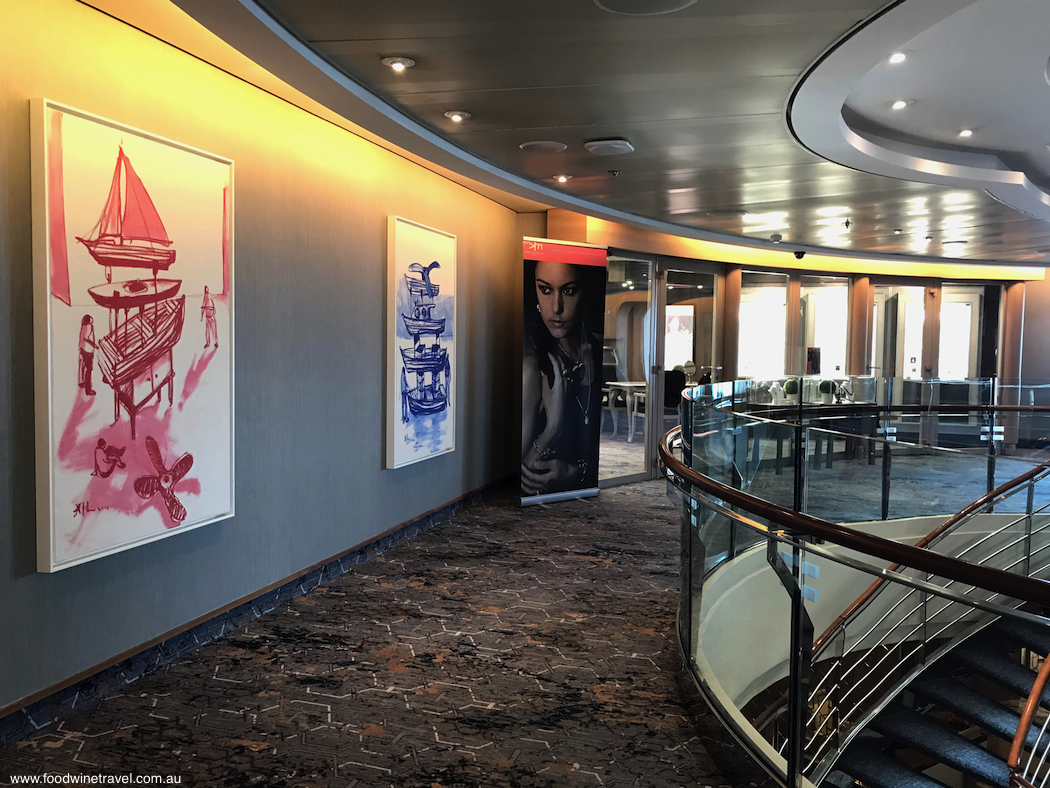 More information about Regent Seven Seas Cruises: www.rssc.com or 1300 455 200 (Australia); 0800 625 692 (New Zealand).
With thanks to Regent Seven Seas Cruises for hosting Food Wine Travel for lunch on board Seven Seas Mariner.