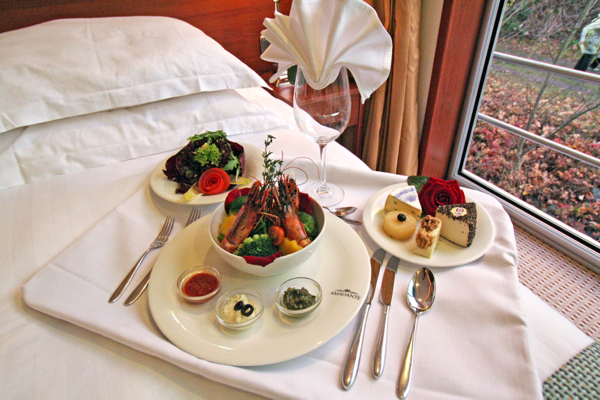 It says a lot about the food on board APT's European river cruise ships that the cruise line has been inducted into La Chaîne des Rôtisseurs.
This prestigious organization, chartered in the 13th century, was reborn in Paris in 1950. Membership is by invitation and the society has grown to include professional chefs, restaurateurs and hoteliers around the world.
APT is the first European river cruise line to be inducted into the organization and it means that all 10 APT-AmaWaterways co-owned ships are now members.
I have cruised with APT on Ms Amadagio and Ms Amalegro, and can vouch for the fact that the food on our Danube River cruise was first class.
I especially loved the fact that the menus were designed to reflect the places we visited on our Christmas markets cruise from Nuremburg to Budapest.
APT's General Manager Marketing, Debra Fox, said membership of La Chaîne des Rôtisseurs was considered an achievement of world-class culinary acumen.
"This really lifts the image of river cruise dining, and we're proud to maintain our leadership role in developing the standards for this type of holiday," she said.
More information: www.aptouring.com.au
Related post: Danube's Markets Cast Their Spell; Rhine River Dreaming; Châteaux, Rivers & Wine.