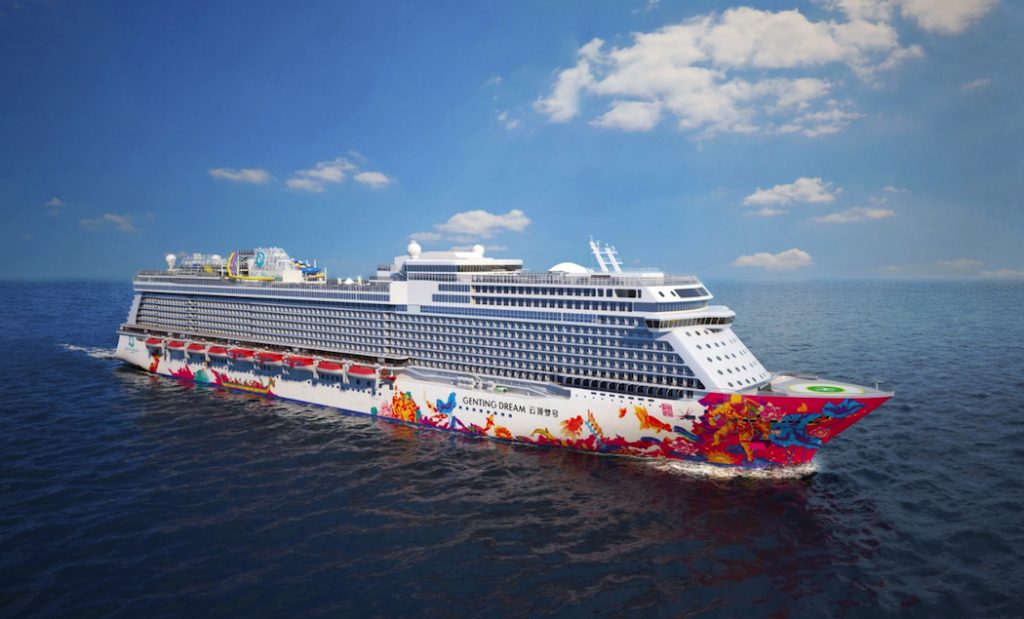 More and more Australians are cruising out of Singapore, Hong Kong and Japan to combine the cruising experience with some of the more exotic destinations of the Asian region. This is a good option when you consider the expense of airfares to Europe or America to pick up cruises from those locations. Dream Cruises has three Asian-based ships, Genting Dream, World Dream and Explorer Dream, providing a good variety of experiences throughout Asia. For those who don't want to fly to Asia, Explorer Dream has just started to operate out of Australia as well.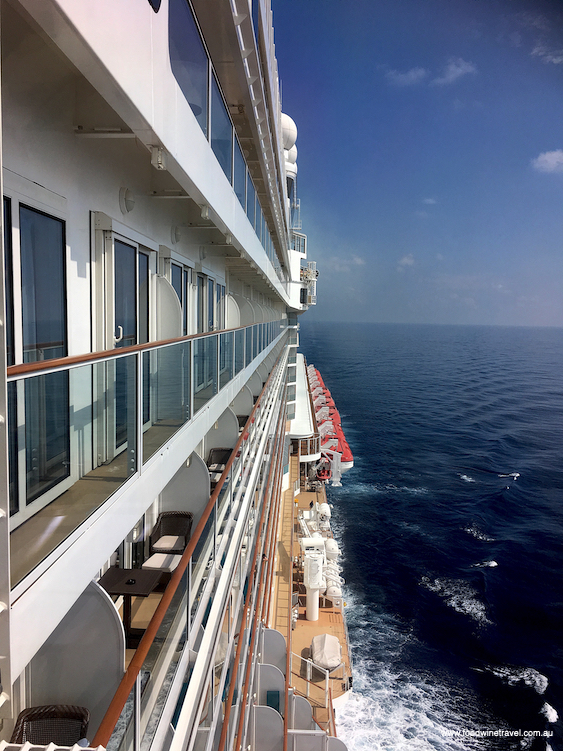 Food Wine Travel was recently invited aboard Genting Dream to experience its 5-Night Impressions of Vietnam cruise, one of more than a dozen itineraries the ship offers. Other itineraries visit Penang, Kota Kinabalu, Ko Samui, Langkawi and other popular Asian destinations. I always think that with cruises you only get an "impression" of most destinations seeing that you usually only have a day there, so this cruise was aptly named. Often you decide if it's a place you want to go back to or not.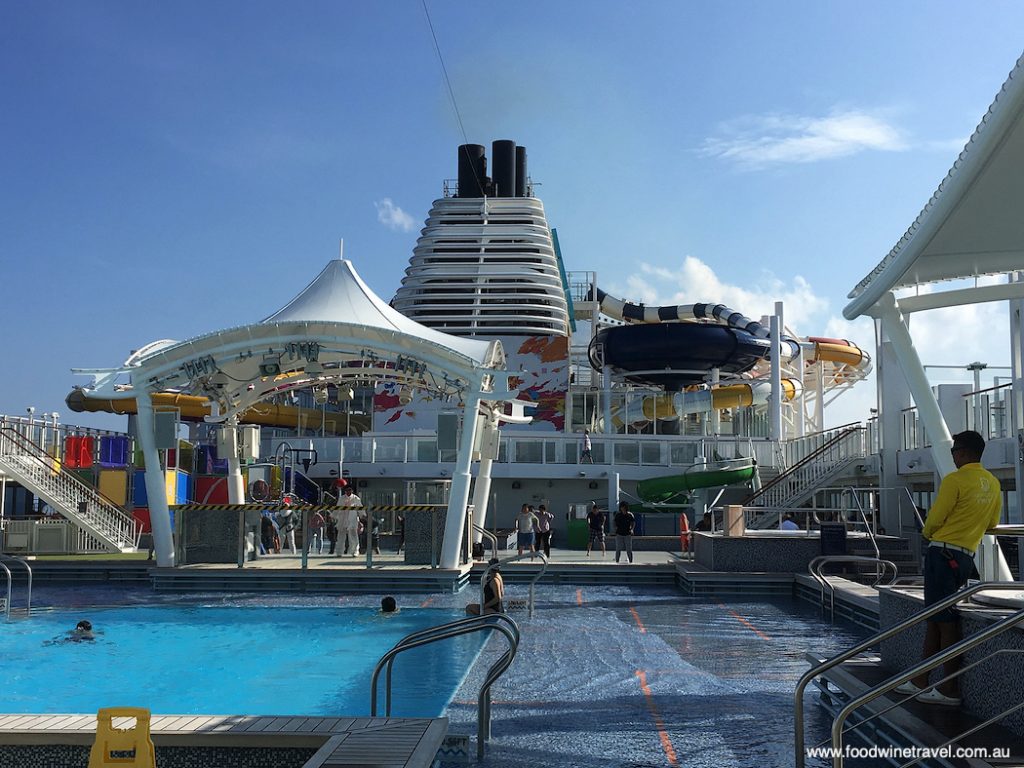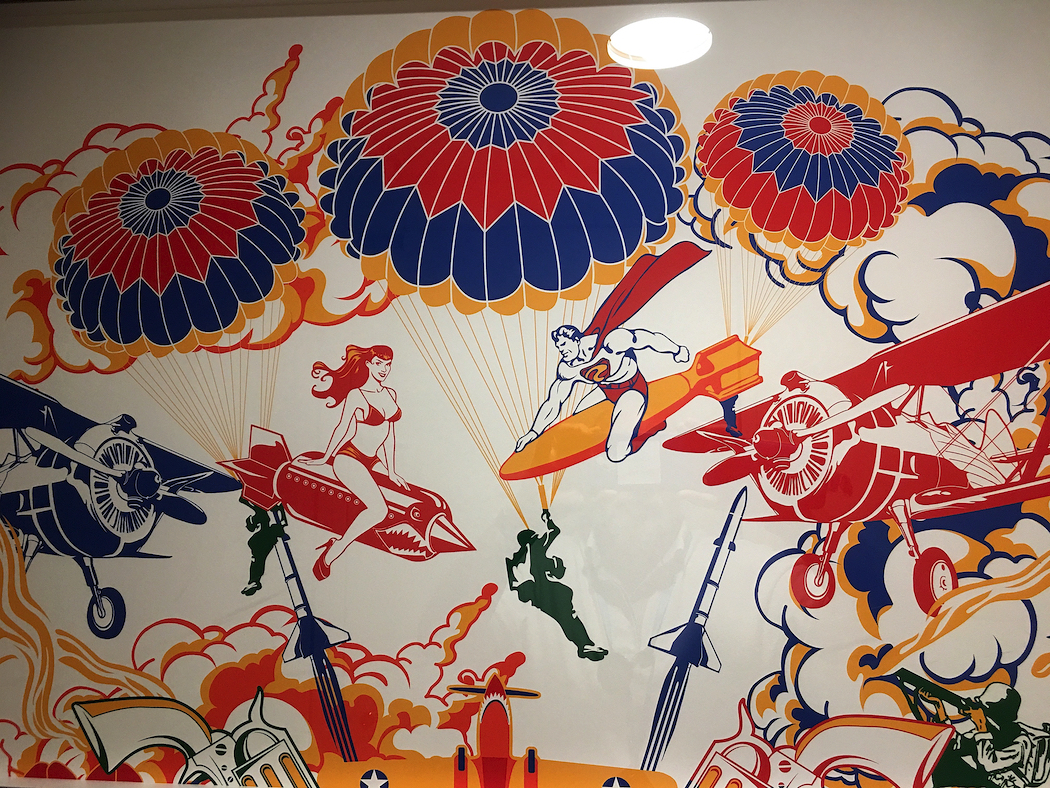 Genting Dream's Impressions of Vietnam cruise took us to Nha Trang and Ho Chi Minh City. I've been to Ho Chi Minh City before but had never been to Nha Trang; the experience was such that I'd be very happy to go back. The clincher is usually the quality of your shore excursions and how well the ship organizes the options, the guides and the logistics of the experience. All went seamlessly well on this Genting Dream cruise.
If you visit Nha Trang, I'd recommend the i-Resort hot mineral springs and mud baths if you want to do yourself and your skin a favour. You might also visit the Long Son Pagoda and the Hon Chong Promontory where you will see the handprint of the giant where legend has it that he grabbed the rock as he slipped while surreptitiously watching some fairies skinny dipping.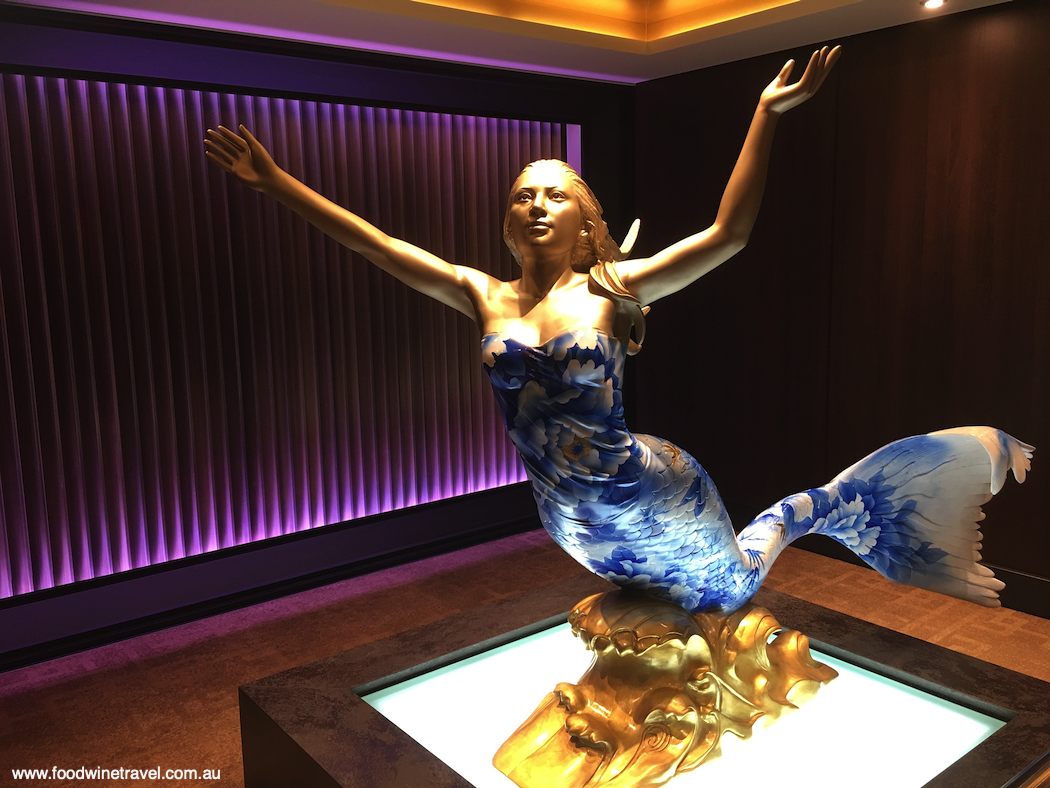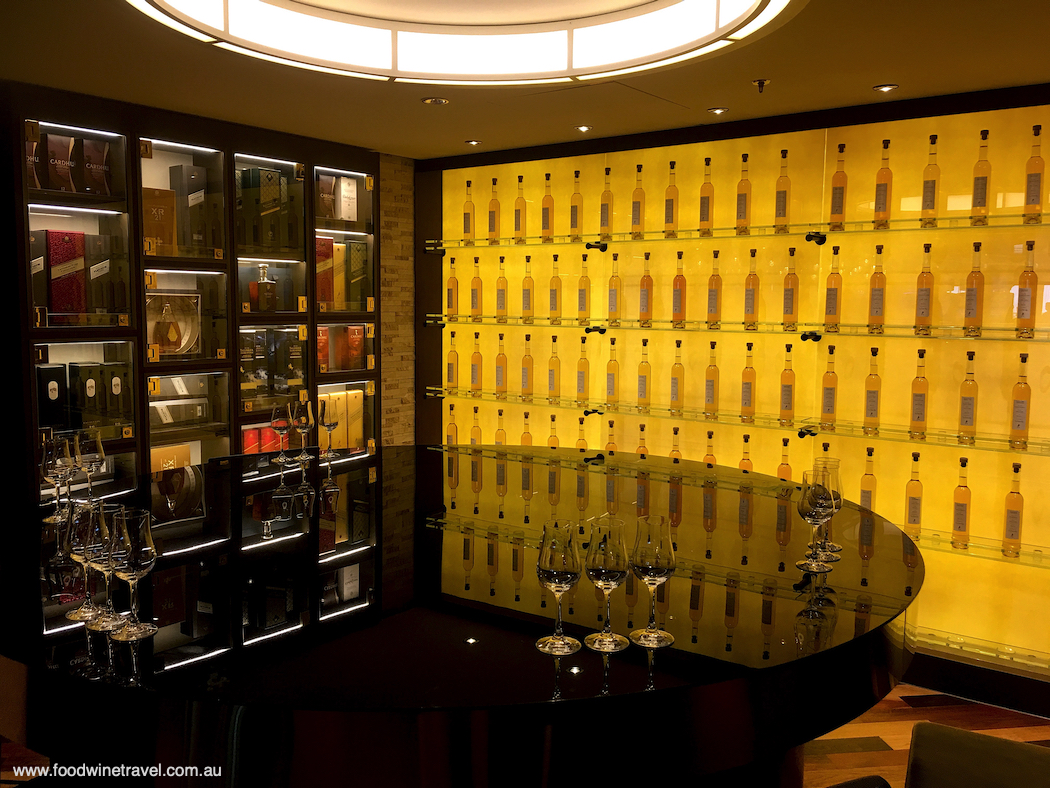 Genting Dream is only three years old and I was impressed by the fresh new feel compared with some other cruise ships we've travelled on. What gives that feeling even more life is the artwork on the ship. In fact, even the hull is a piece of art. Titled "Voyage of a Lover's Dream" and conceived by Chinese artist Jacky Tsai, it represents a love story between a mermaid and an astronaut.
Dream Cruises says the story embodies the independent and fearless spirit of a new generation of traveller: "…The two worlds of the mermaid and astronaut blend together, resulting in a new way to explore the seven seas – one that combines age-old maritime tradition with space-age technology." A nice concept but I did wonder if the mermaid and the astronaut ever really got it together – her with a fish tail and him totally enclosed in a pressurized suit. That aside, all the artwork around the ship is bright and vibrant.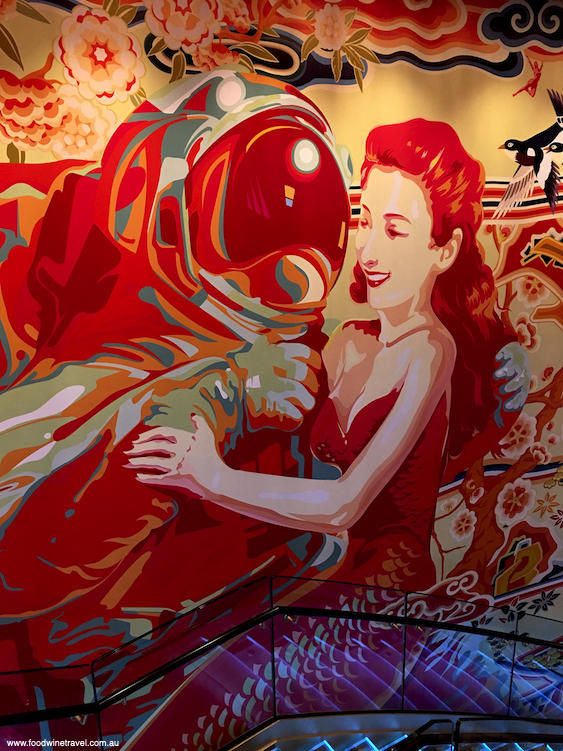 Spectacular entertainment
The entertainment was also lively, and of a standard that is not always met on cruise ships. The Zodiac Theatre produced a number of spectacular performances. The most captivating was the Sonio cast of musicians, dancers, singers and acrobats in their production of A Tale of Two Dreams. This production featured some visual technology that really had to be seen to be believed.
Check out highlights from Sonio's Tale of Two Dreams on You Tube:
As you might imagine Bar 360 on deck 6 of the ship is a round bar with a very large raised rotating stage in the middle which can be viewed from the decks above. One of the daily featured acts was the Special Chinese Acrobatic Performance. I had to see this a second time just to make sure that the knife thrower didn't draw blood with any of his near misses and that his whip didn't take his lovely assistant's nose off as it snapped a piece of paper out of her mouth.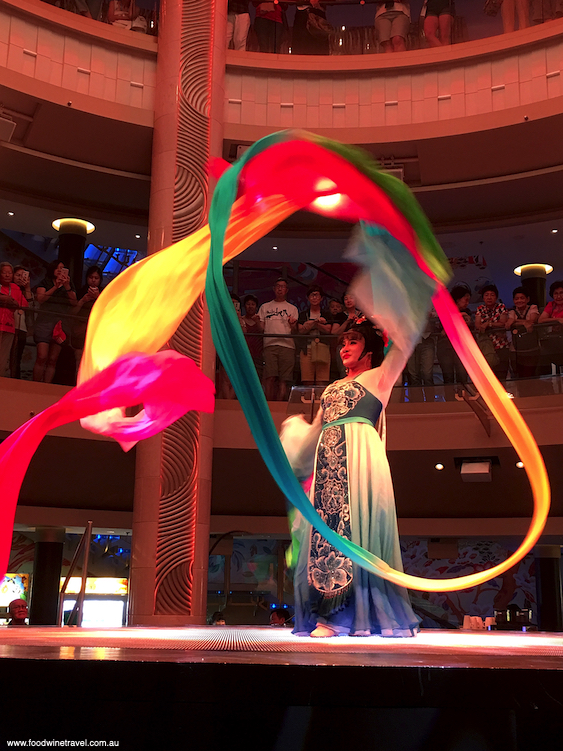 The performance was a wonderous mixture of Chinese opera, ribbon dancing, juggling, sword swallowing, knife throwing and acrobatics at a pace that made you forget all about ordering another cocktail. This production rivalled Cirque du Soleil or the Shanghai Circus, where I'm sure many of the acrobats had already performed.
Check out this video of one of the Chinese acrobats juggling a heavy table with her feet:
---
Water slides and a zip line
Apart from Bar 360, a number of other bars, plus the Zouk nightclub, feature a variety of entertainment every night. If you want some action during the day, there are six water slides to choose from, as well as a zip line, rock climbing and a ropes course. Genting Dream (and the other Dream Cruises ships) have some unique features. For my money, the most appealing are the culinary options. Just remember that every cruise translates into at least 3 kilos extra weight.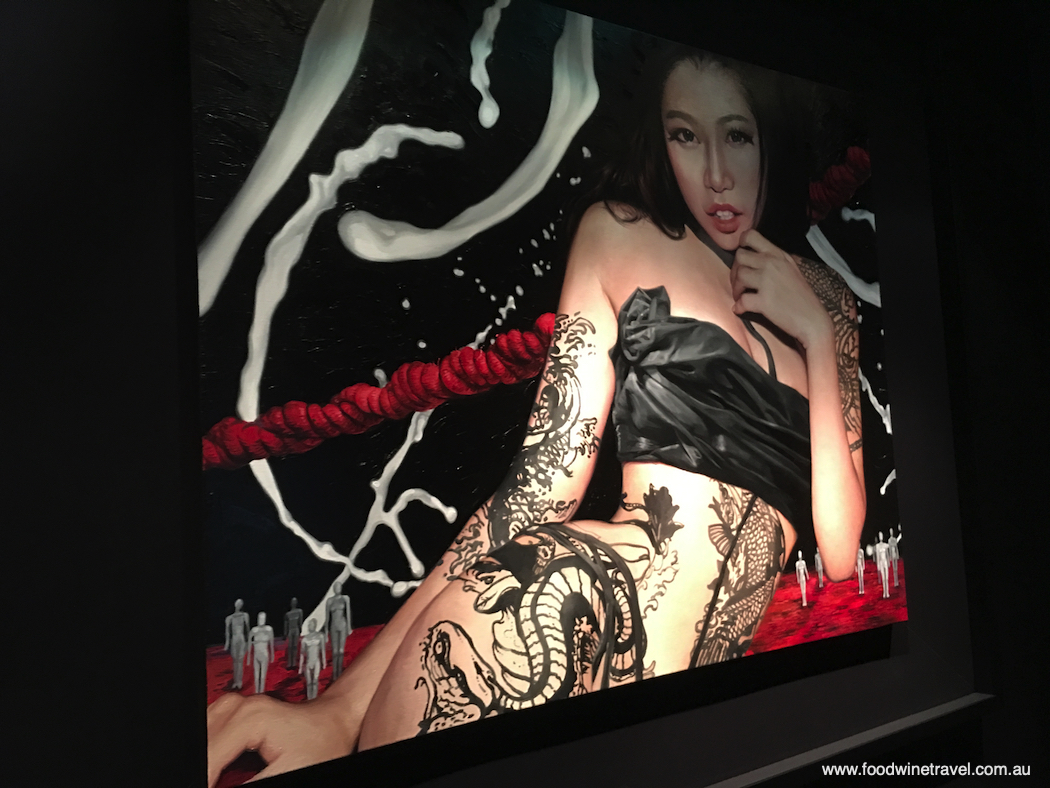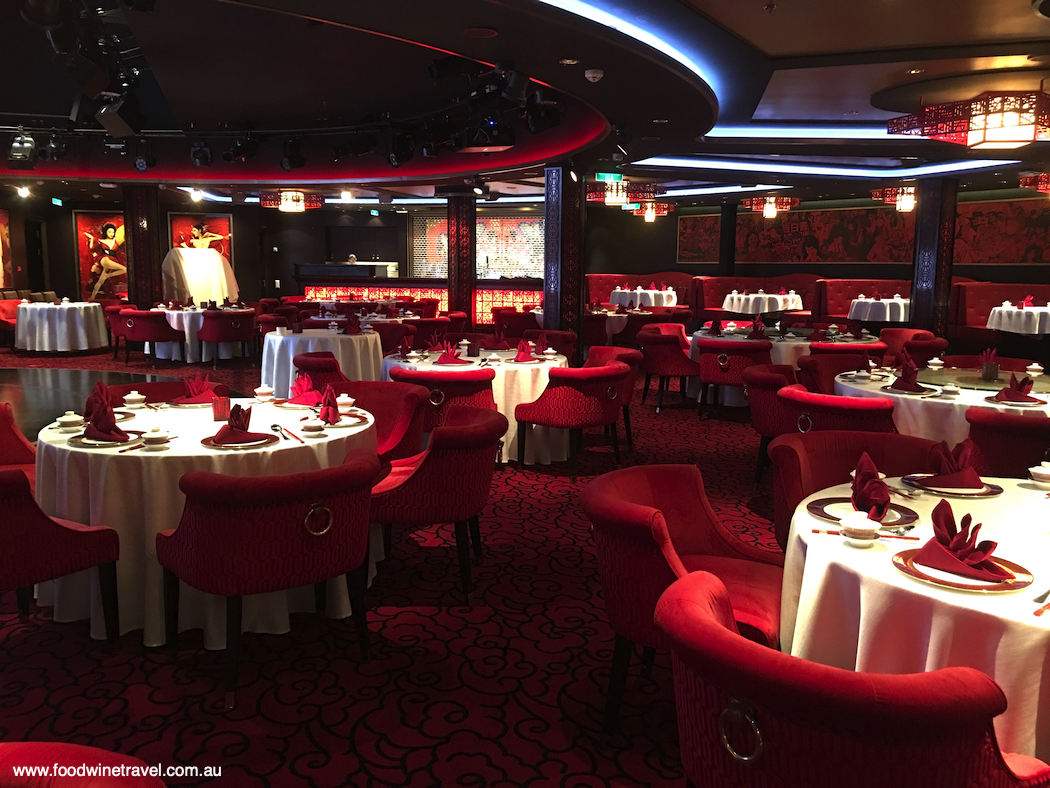 As well as the Lido – casual dining for breakfast, lunch and dinner, including Halal and Indian buffets – and the regular dining rooms, both Chinese and Western, there are a number of specialty dining options. The Blue Lagoon showcases the best culinary traditions from South East Asia while Umi Uma Restaurant offers Japanese cuisine with sushi and Korean BBQ options as well as teppanyaki featuring, of course, the acrobatics of food.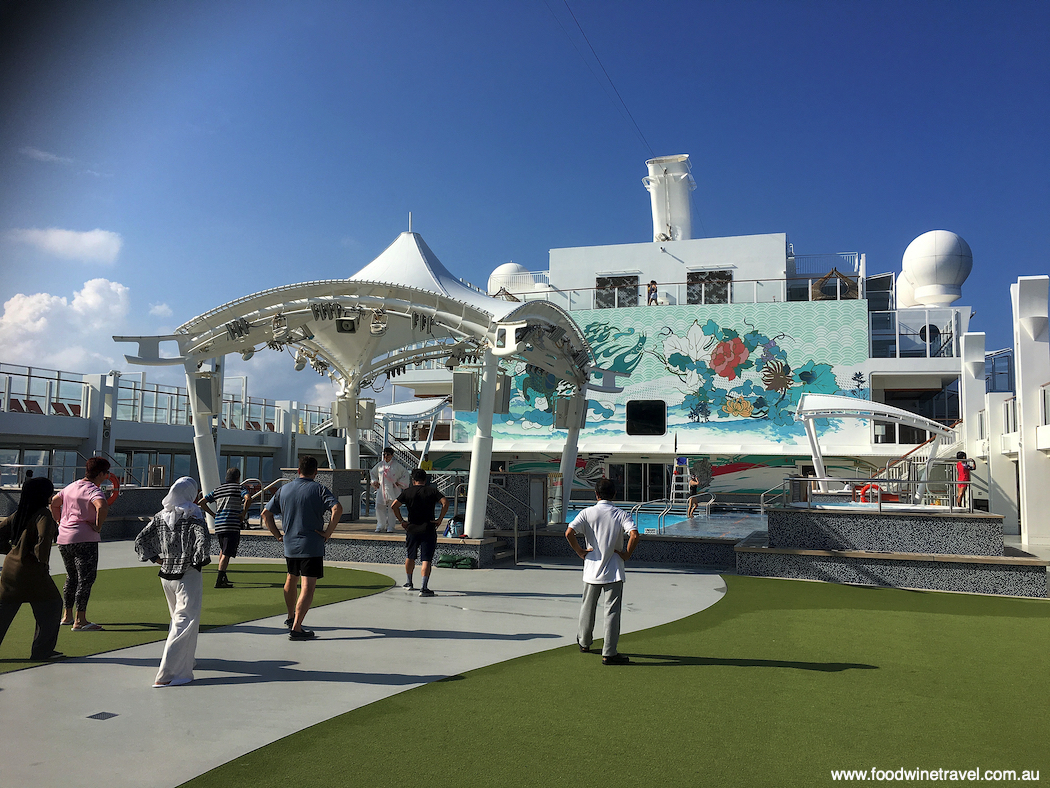 The skills and imagination of Australian chef Mark Best are on offer at his Prime Steakhouse and Seafood Restaurant; for an old-world Shanghai experience, visit the Silk Road Chinese Restaurant. One of the most popular features on Genting Dream is the Gelateria, almost hidden away on the outside of deck 8 but with a tempting array of ice creams, sherbets and frozen yoghurts with fresh toppings – just what you need while gazing out to sea.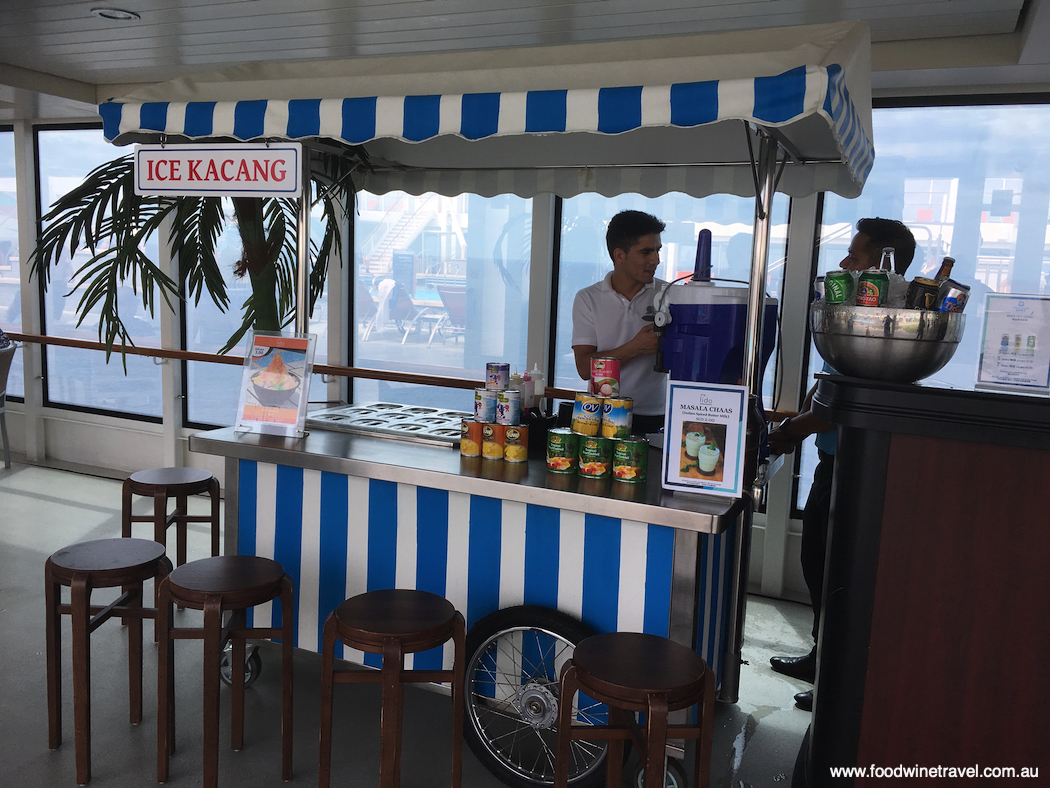 The Palace is what Dream Cruises calls "a luxurious ship within a ship". For an upgrade and Palace membership, you can select from over 140 private suites and villas that include access to their own swimming pool, spa, gym and dining venues, as well as advantages and privileges for drinks packages, entertainment and excursions.
This special accommodation is serviced by a team of Dream Butlers, specially trained and chosen for their personalities and language skills. I spoke to an Australian couple from Perth who had upgraded to the Palace; they thought it well worth the money. After dining in the Palace dining room twice, I could see why. It would be hard to find an equal of the Palace buffet on land or sea.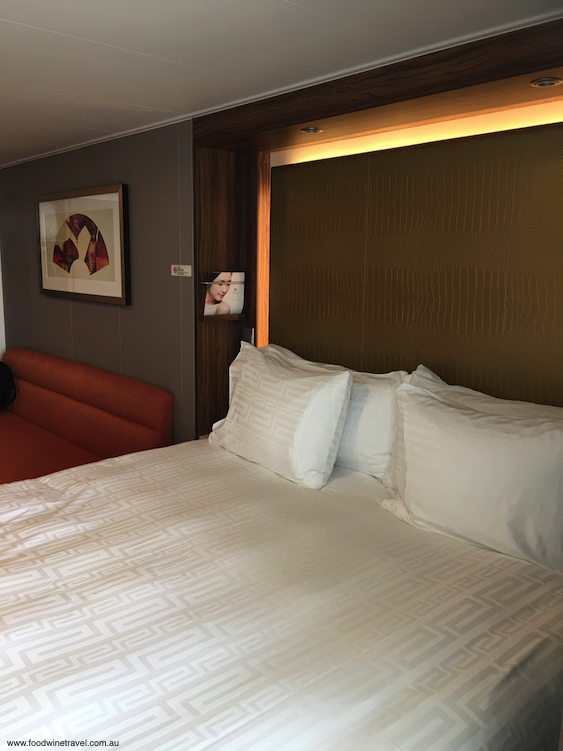 One of the things that I think is most appealing about cruising is that you can do as much or as little as you want. You can sit by the pool, order a cocktail and read a book, or you can engage in a full schedule of activities. On Genting Dream, the activities started every day by 8am with tai chi on the pool deck, ending at 1am with Bollywood Funk or the '90s Love Jam' in the Zouk nightclub.
You have a wide choice ranging from exercise classes, movies, fashion shows, enrichment talks, craft activities and cooking demonstrations. On the Impressions of Vietnam cruise, I could learn how to make a 'perfect Salted Egg Prawn' or watch Mark Best and Shane Osborn recreate the famous Thanksgiving Turkey Burger they made for Netflix series, The Final Table.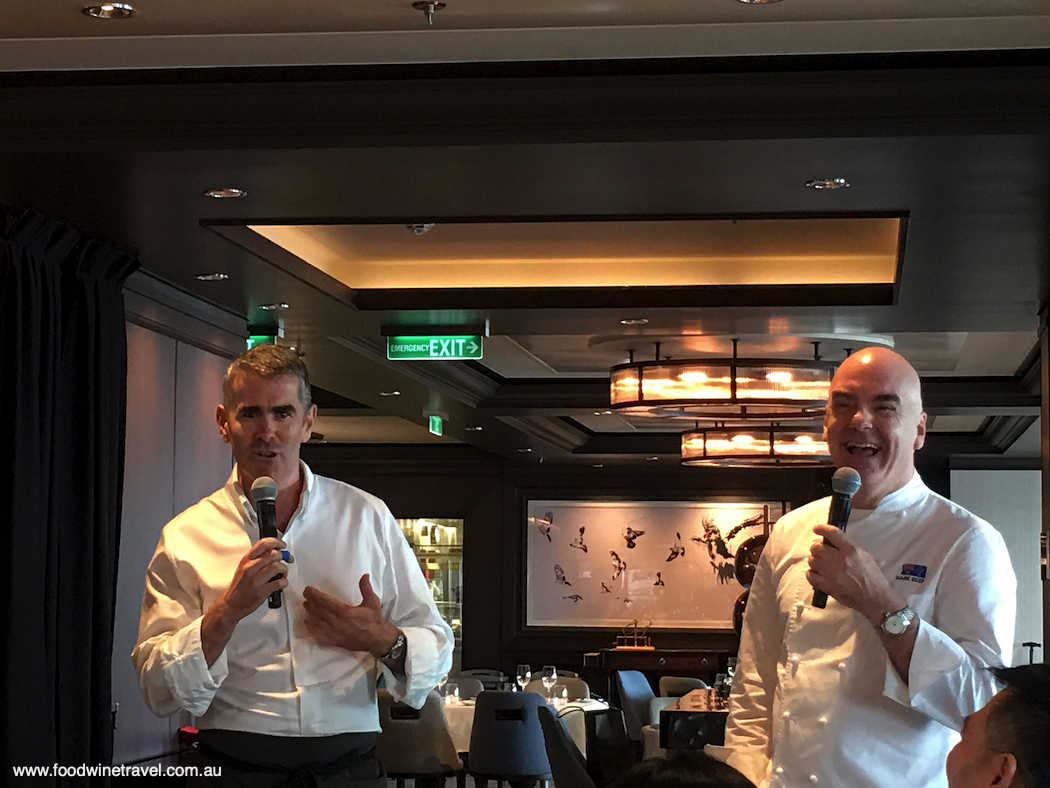 On every cruise there are always some activities that I would call "weird stuff' and on Genting Dream I was totally hooked by the Fruit Hat Competition. Through a rigorous selection process involving nutrition trivia (who said fruit hat making can't be educational) six contestants, both adults and young people, were selected and provided with plastic fruit, cardboard, pipe cleaners and other essential items as well as a glue gun to make it all stick together. They had 15 minutes to come up with the best fruit hat which they then had to model.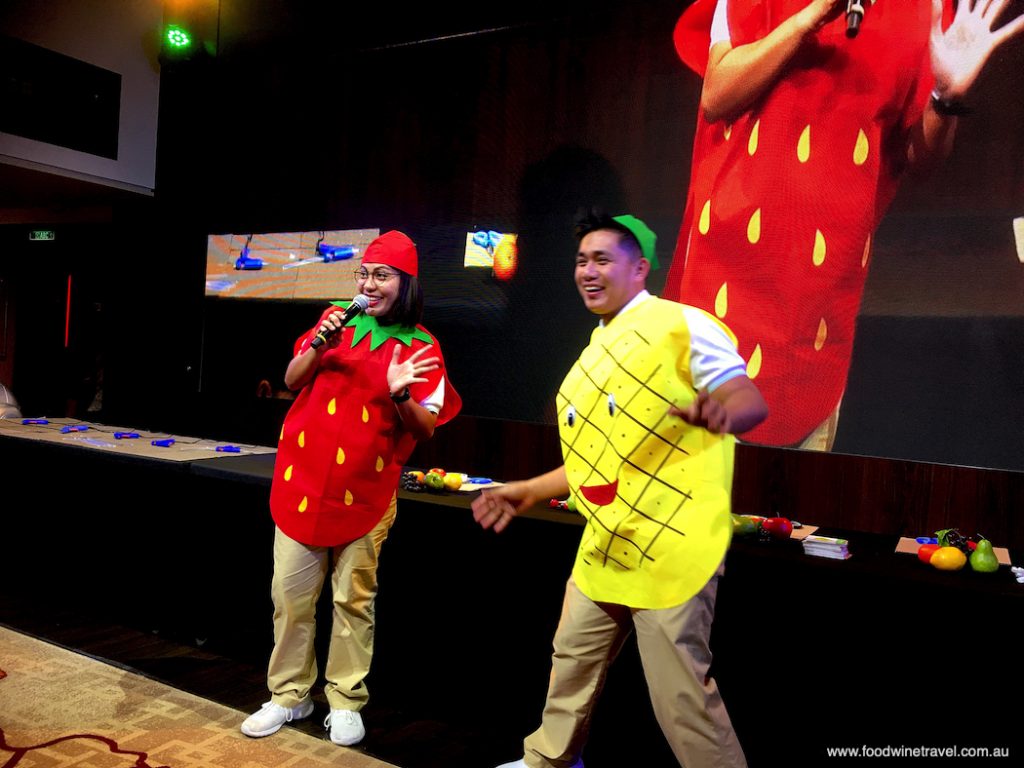 Crew members dressed as a strawberry and a pineapple were the comperes, as well as assisting and giving a running commentary on the event. The winner was decided by audience acclamation. It was intense and exciting and believe me there is nothing more attractive than a person dressed as a strawberry.
You may think this all sounds silly but I found it beguiling and very entertaining. It kept me smiling for the rest of the day. I saw one of the contestants in the pool later in the afternoon and I told him his fruit hat was probably the best, but we both agreed that the young boy who won was the sentimental favourite. There is a lot more to the fruit hat competition than you first think. No dream here, just real on-board life at its best and I loved it.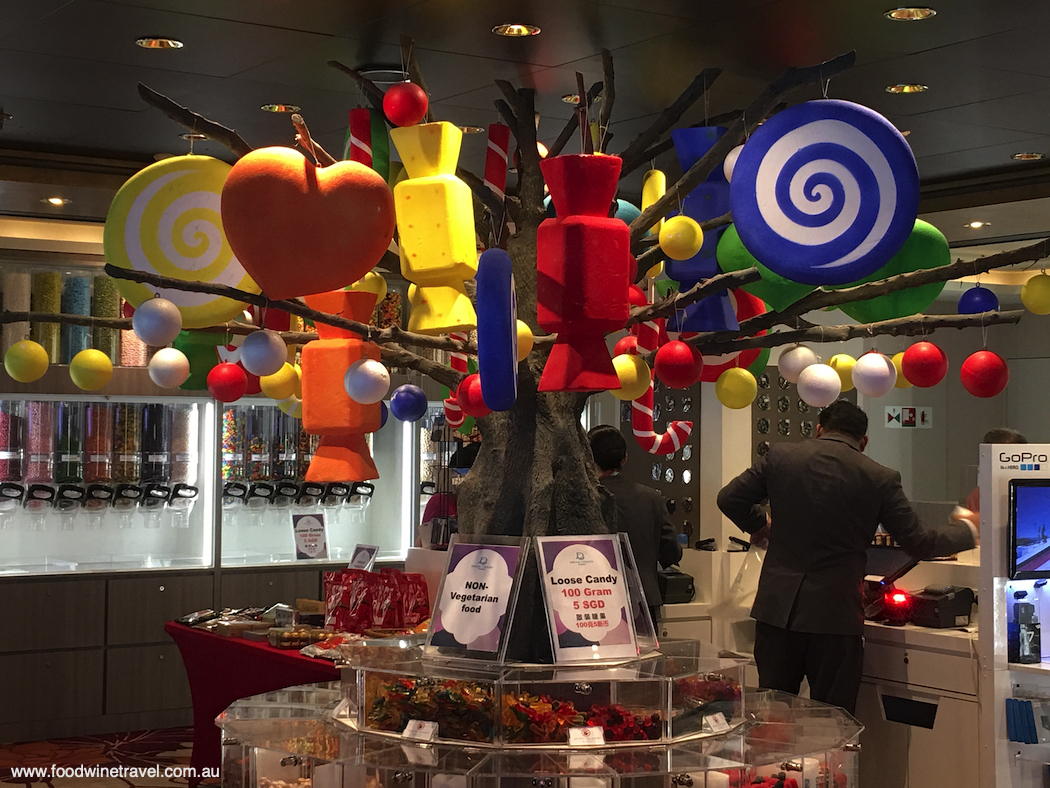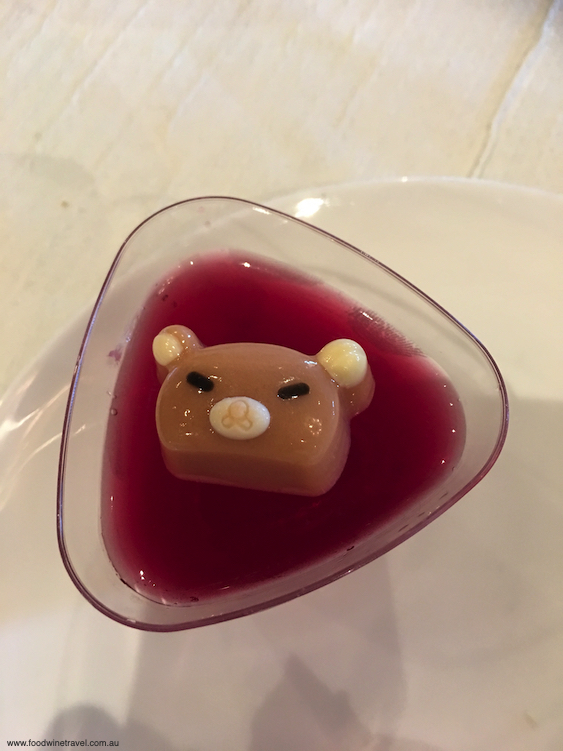 Genting Dream has some unique and different features that add interest and excitement to the cruising experience. The Penfolds Wine Vault and the Johnnie Walker Whisky House are a first for cruise ships. You can also book a private Karaoke lounge where you and your friends can be as stupid as you like, with waiter service provided.
I was surprised to find that the ship has a four-lane ten-pin bowling alley and on the last night of the cruise there was a fireworks display. I had never imagined that it was possible on a ship but the fireworks were the highlight (no pun intended) of a raging party on the pool deck with a live band, dancers and people of all ages having a great time. A fantastic way to end the cruise.
For more information: www.dreamcruiseline.com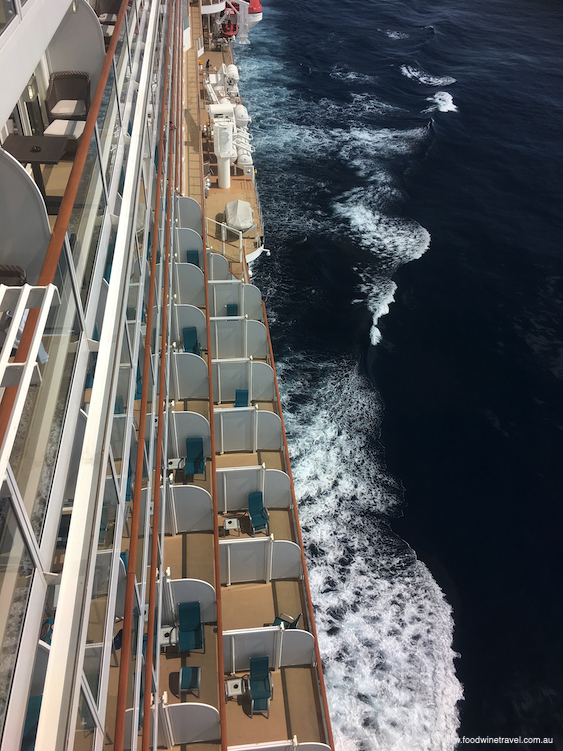 ---
With thanks to Dream Cruises for hosting Maurie on this very special cruise.
Guess what Mark Best and Shane Osborn are doing after The Final Table on Netflix? We caught up with them on board Genting Dream.
You might also be interested in our post on Penfolds Wine Vault At Sea, one of the many special experiences on board Genting Dream.