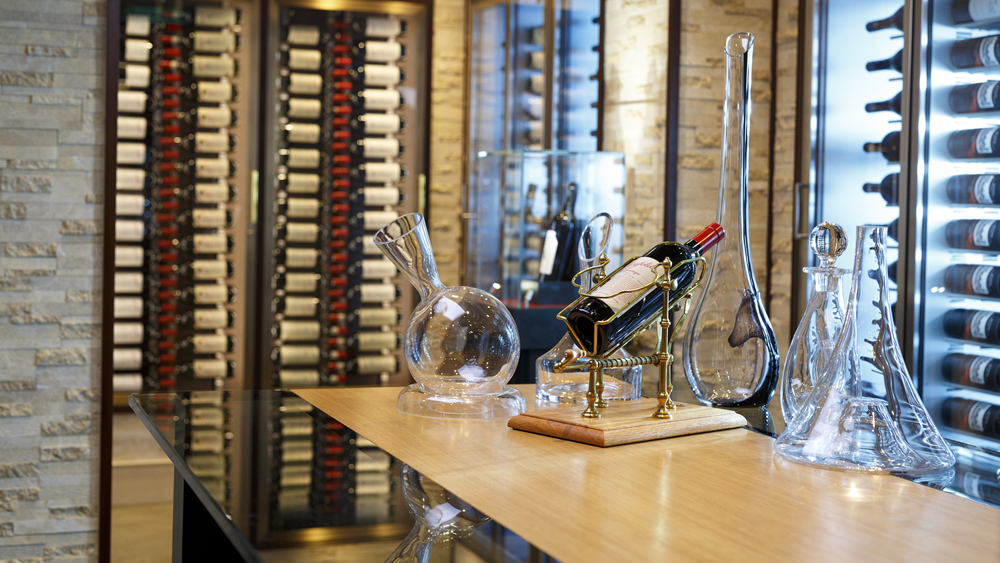 Penfolds is the most recognized Australian wine label around the world and not just because of Grange. Since its beginning in 1844, Penfolds has been a leader and integral part of the development of the Australian wine industry to the extent that it is now an iconic brand, synonymous with quality and consistency.
From its origin at the Magill Estate, just outside Adelaide city, Penfolds now produces wine at Koonunga Hill and a number of other locations in the Barossa Valley, as well as Adelaide Hills, Eden Valley, McLaren Vale, Clare Valley and Coonawarra in South Australia, while sourcing fruit from Tasmania and other grape growing regions. You can enjoy their wines all over the world.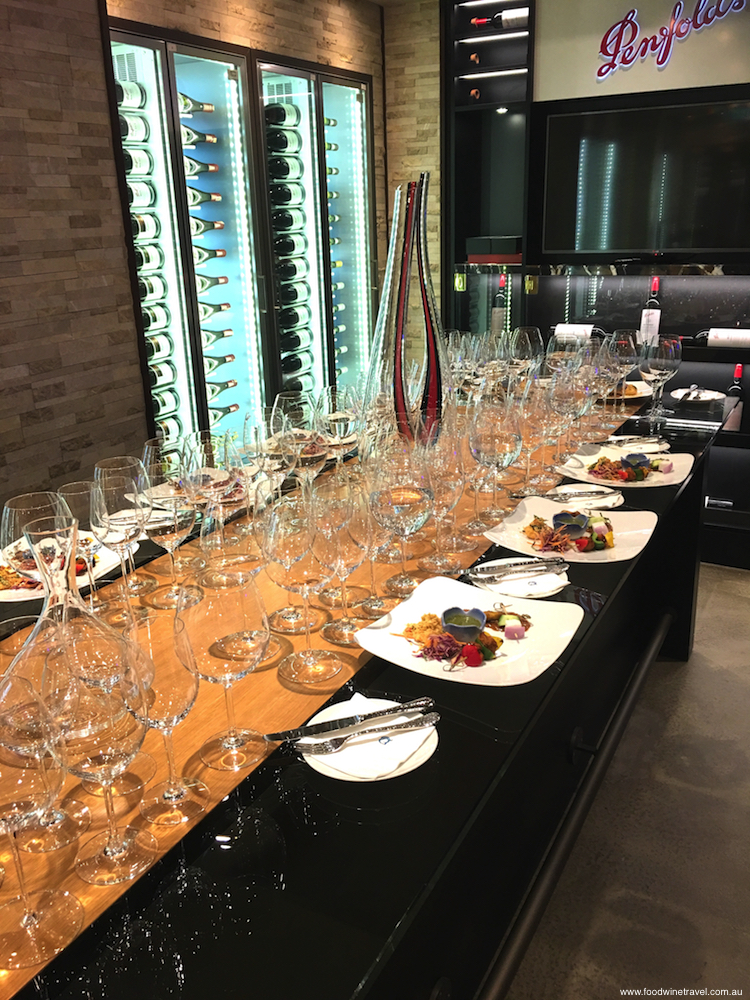 While it's good to know that you can get a Penfolds wine nearly anywhere you go, it's even better to know that you can enjoy their wines on the high seas. Genting Dream, one of the Dream Cruises' fleet of ships, includes the Penfolds Wine Vault as one of its many onboard experiences. The Penfolds Wine Vault at sea features some of its rare wines and some of the best vintages, including Bin 170 and the 2010 Grange.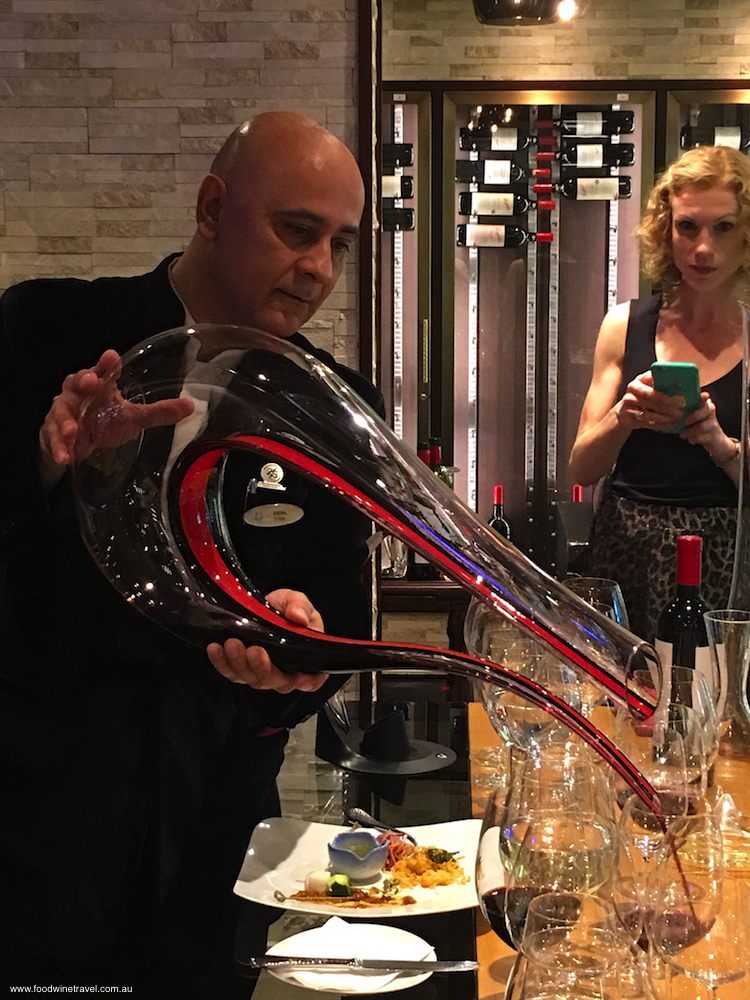 For a more casual experience you can sit at the bar outside the Vault and gaze out to sea while sampling an extensive range of Penfolds wines. For a more formal tasting experience you can enter the Vault and be guided by Cellar Master, Erdal Uysal, who has been on Genting Dream since its first voyage three years ago, but who has been selecting and serving wines on cruise ships for 14 years. His knowledge of, and passion for wine makes this experience something to remember. His expert hand is also evident in the wine pairings with dishes in all the specialty restaurants aboard the ship.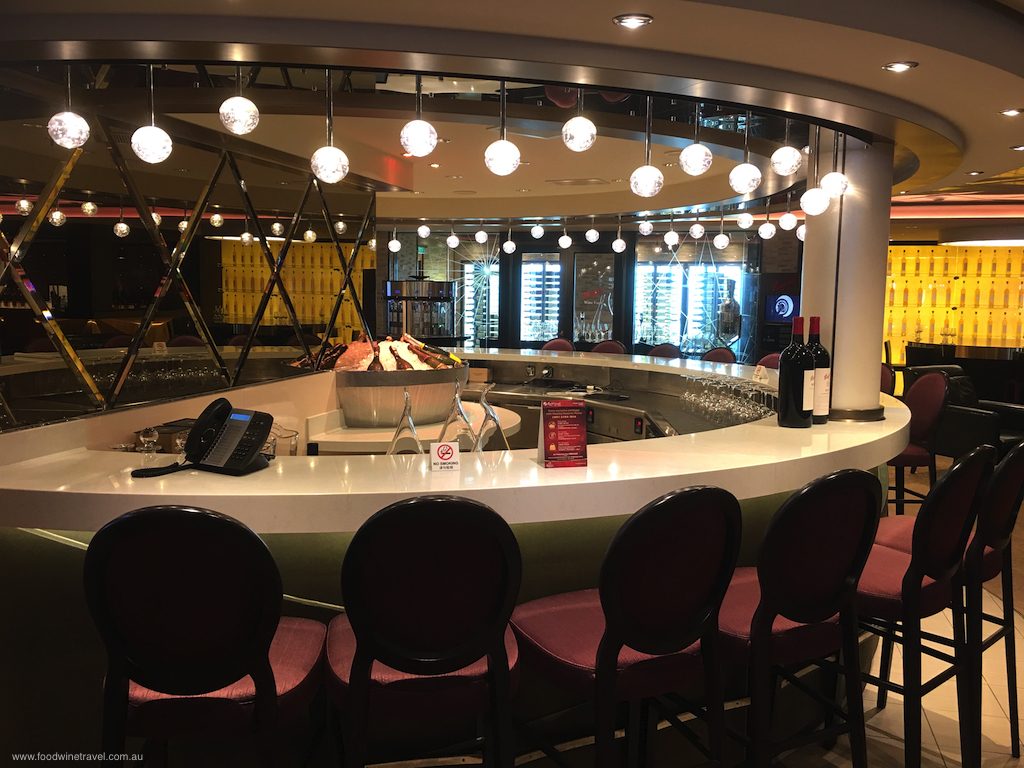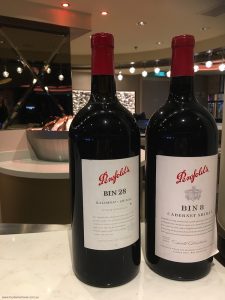 On show outside the Vault is the Penfolds Aevum Imperial Service Ritual, one of only five in the world and the only one aboard a cruise ship at sea. This hand-crafted crystal vessel was made by French glass maker, Saint-Louis, exclusively for the 2012 Grange Imperial. According to Penfolds, "it precisely balances and elevates the Imperial to facilitate the perfect pour". Jérôme de Lavergnolle, CEO of Saint-Louis, has said that "the collaboration between Penfolds and Saint-Louis represents a marriage of two masters of their crafts".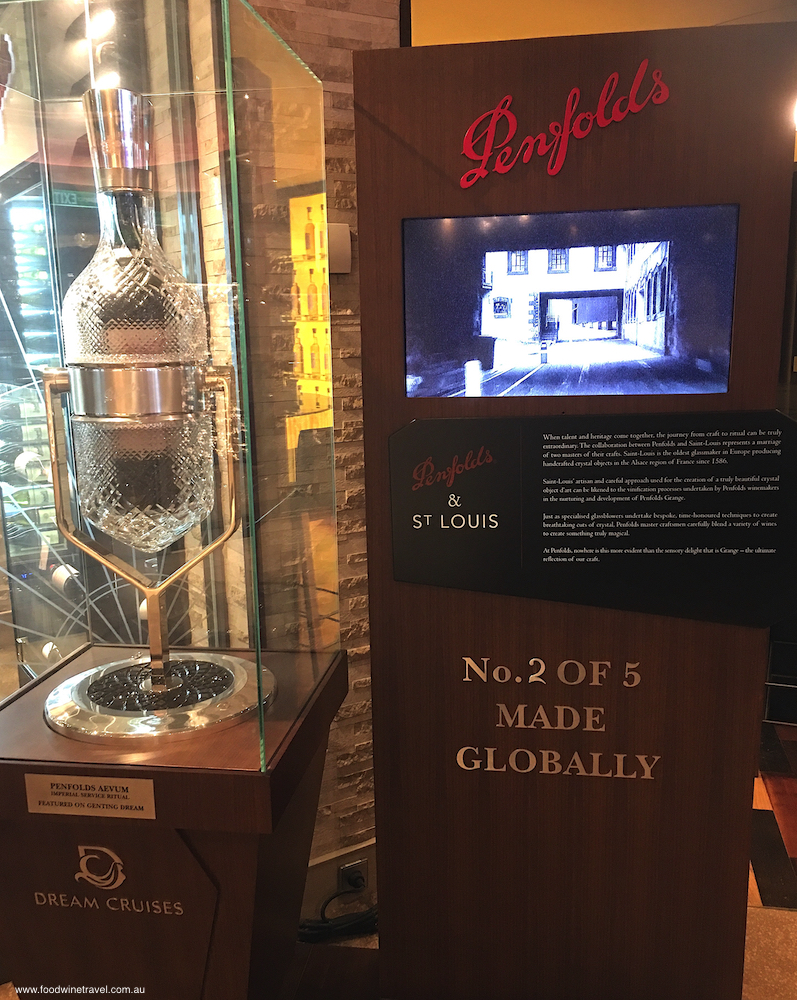 It certainly is impressive and it's also a testament to the collaboration between Penfolds and Dream Cruises. When Genting Dream first set sail, Penfolds chief winemaker and custodian of Grange, Peter Gago, summed up the collaboration by saying, "It is extremely exciting to be part of the history-making inauguration of Genting Dream. As wine culture becomes an increasingly important part of the luxury travel experience, it's my pleasure to see the extremely rare Penfolds Aevum Imperial Service Ritual find its home aboard this magnificent cruise ship. We look forward to a continued partnership with Dream Cruises to offer a truly unique wine experience featuring collectible wines and rare vintages at the new Penfolds Wine Vault at sea."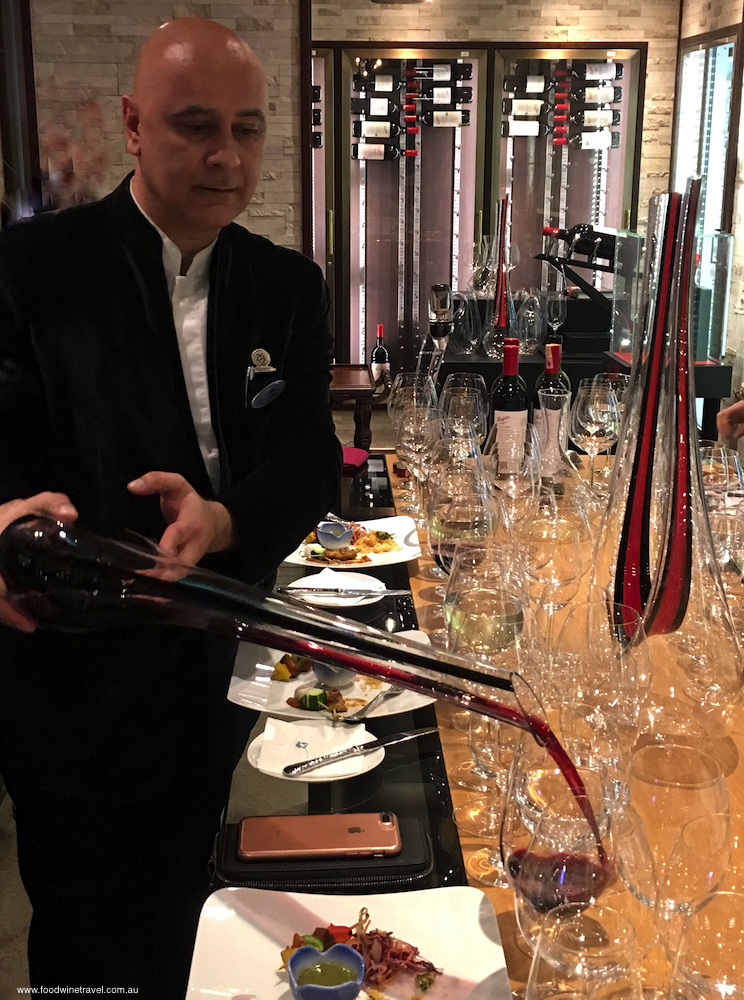 Inside the Vault on Genting Dream, the ever-attentive Erdal decants wines into some of the most beautifully crafted Riedel wine decanters I have ever seen. Riedel glassware is specifically designed to harmonise with and enhance the pleasure of good wine. I was as much impressed by the decanters as I was by the wines. As a good sommelier, Erdal will tell you that the glassware is extremely import in any wine experience. Good wine should only be drunk from good glassware, never from plastic.
Riesling and seafood, a great match
We started with a Bin 51 Eden Valley 2017 Riesling. Eden Valley has a reputation for producing good Riesling and this one certainly lives up to that reputation. With a floral nose, the Bin 51 is well balanced with a nice hint of lemon on the palate. I have always thought that Riesling is one of the best wines to pair with seafood, especially oysters. With our wine tasting, we sampled some of the food offered by the ship's specialty restaurants, including The Silk Road Chinese Restaurant and the Blue Lagoon Asian bistro.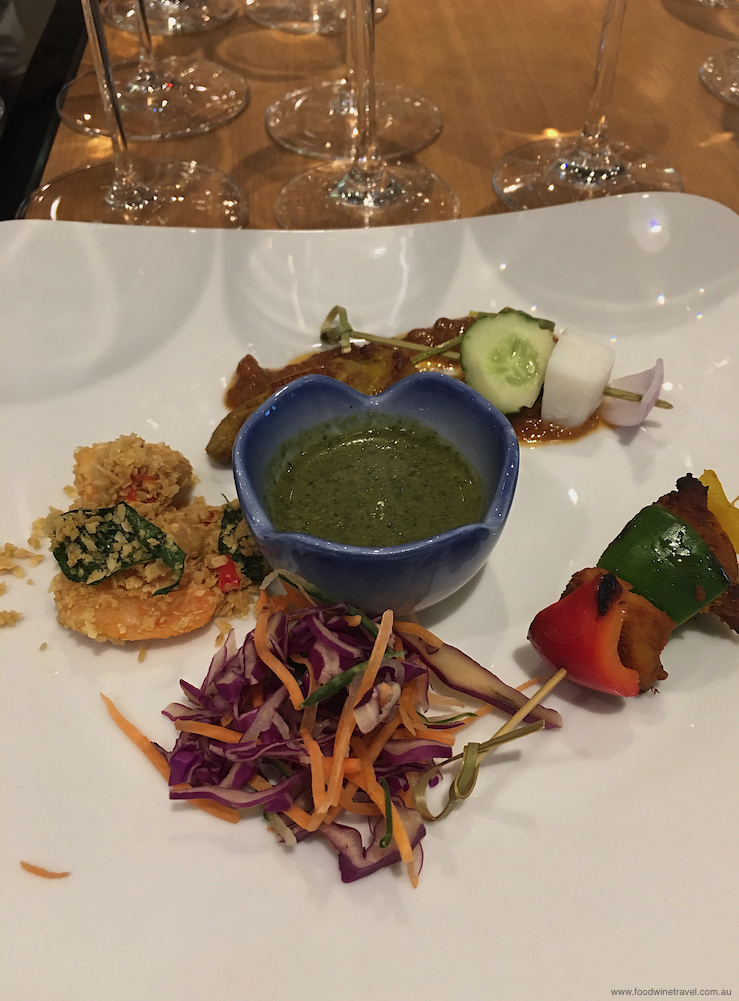 Erdal's next selection was the Bin 8, 2017 Shiraz Cabernet, a traditional-style Penfolds Barossa blend with a rich red garnet colour. With a hint of spice, a touch of cherry flavor and well-balanced tannins, it would pair well with any red meat dish, especially game.
Penfolds Bin 389 'Baby Grange'
Penfolds Bin 389 is often referred to as "Baby Grange" or even "Poor Man's Grange", partly because it is matured in the same oak barrels as the previous Grange vintage, although it has a greater percentage of Cabernet than Grange which is mostly Shiraz. With a blend of 51% Cabernet Sauvignon and 49% Shiraz, Bin 389 is one of the best examples of Penfolds' skill with that blend. A rich dark red colour and an aromatic nose enhance a complex palate with hints of licorice and blackberry. We sampled the 2016 vintage which couldn't have been drunk any earlier and will still be good in 30 years' time. Personally, I'd eat anything with this wine, although a thick, juicy steak would be perfect.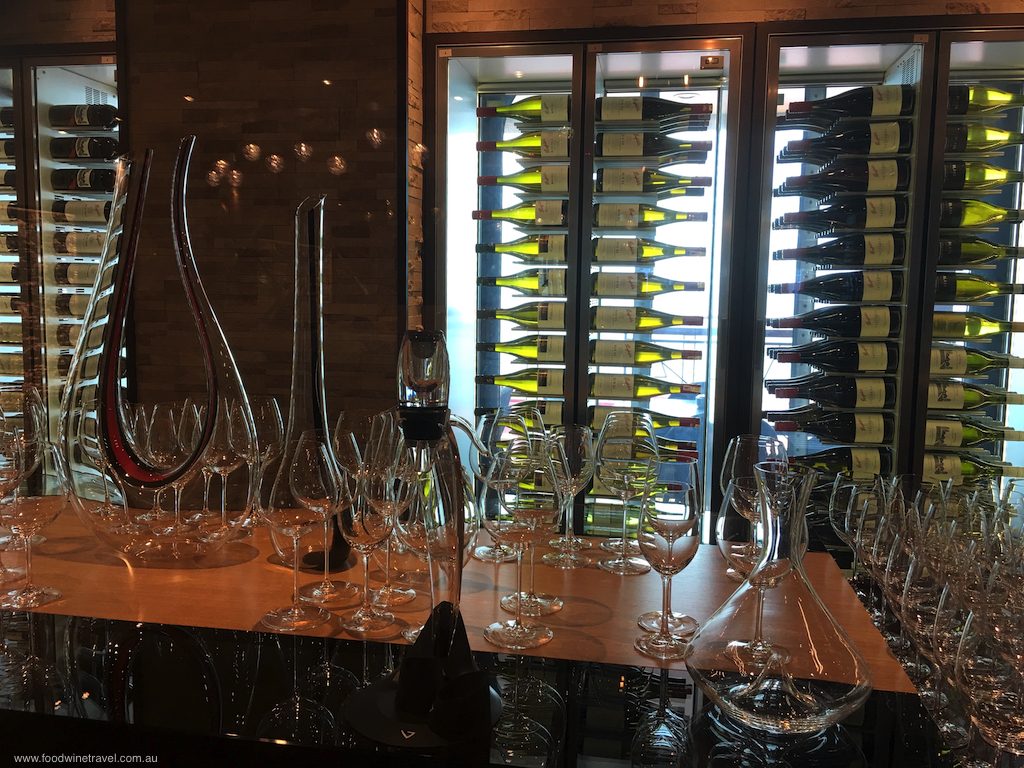 Many people think of Penfolds wines as being at the high end and very expensive, but in fact their range is very broad and covers all price points. Many also associate it with red wines, but in addition to the Eden Valley Riesling we sampled, Genting Dream had some extremely good Chardonnays on offer. Penfolds' flagship Yattarna is an oaked Chardonnay with some exceptional vintages, while the Koonunga Hill Chardonnay, matured in both steel and oak, is a great example of what Penfolds can achieve with its multi-vineyard blending approach at a very reasonable price.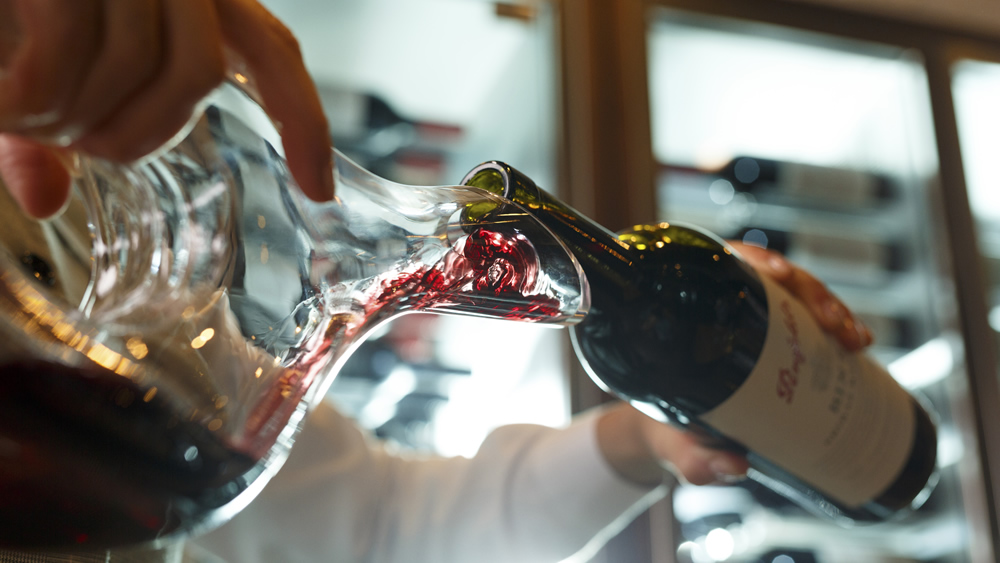 Founded by Christopher and Mary Penfold with vine cuttings that they brought from Europe in 1844, Penfolds Wines has come a long way. Christopher Penfold was a physician who believed that wine had medicinal benefits and used it in his practice. While this is a fairly dubious belief, I would say that if you don't derive any pleasure from drinking Penfolds wines then you are definitely in need of a thorough medical examination.
The ships in the Dream Cruises fleet have some unique and outstanding features, the dining and culinary experiences in particular, but for wine lovers there is nothing better than the collaboration with Penfolds. The Genting Dream wine cellar contains many of the best wines from around the world, and given Penfolds' history and status, it is only fitting that it heads up the Australian selection.
---
Maurie travelled as a guest on board Genting Dream, where he not only experienced the Penfolds Wine Vault but also had the pleasure of meeting chefs Mark Best and Shane Osborn, who were finalists on the Netflix reality show, The Final Table. You can read all about that amazing culinary journey in his post here.
Here at Food Wine Travel our association with Penfolds goes way back. Christine has written extensively on these beautiful wines and on chief winemaker, Peter Gago. In this post, Gago talks about what it is like to be custodian of Penfolds Grange, Australia's most iconic wine.