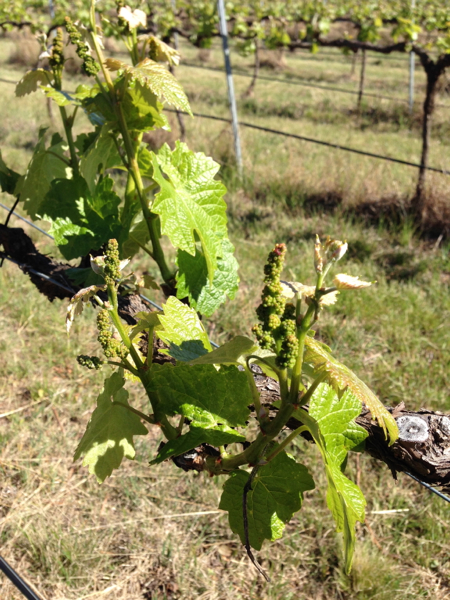 I'm an unashamed supporter of Canberra wines, not just because I lived in the National Capital for so long but also because the winemakers are doing such great work. There's an incredible diversity in the region thanks to the wide range of soils, altitudes and microclimates, or as the French would call it, terroir.
As well as doing classic varieties like Shiraz and Riesling exceptionally well, there's also a great deal of innovation going on. I'm thinking here of wineries such as Lark Hill with its Grüner Veltliner, Mount Majura with its Graciano, and Surveyors Hill with its Touriga Nacional, varieties that are not often seen in Australia.
And that's not even scratching the surface! The Canberra District wine region has really come of age in recent years, with excellent cool-climate wines and wonderful cellar doors, including many that offer dining and other experiences.
It can be hard work getting around them all, such is the spread-out nature of the region. What a wonderful idea then to bring a lot of them together for one big tasting. It was done for the first time in 2013, Canberra's Centenary Year, and was so successful that it is being done again tomorrow evening (Thursday).
I was privileged to attend last year's "100 Years – 100 Wines" tasting and thought that the region's 2013 Rieslings in particular looked outstanding. 2013 was a good vintage across the board in Canberra and you can be sure of seeing plenty of evidence of that at tomorrow's Tasting 101 at the Hotel Realm.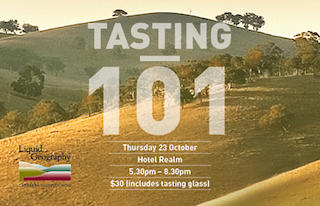 The event is being hosted by the Canberra District Wine Industry Association and will include new releases and medal winners from 20 Canberra District wineries.
Participating wineries include Barton Estate, Dionysus Winery, Four Winds Vineyard, Granitevale Estate, Helm Wines, Jeir Creek, Lerida Estate Wines Canberra, Lark Hill Winery, Little Bridge Wines, Long Rail Gully Wines, Mallaluka Wines, McKellar Ridge Wines, Mount Majura Vineyard, Murrumbateman Winery, Pankhurst Wines, Shaw Vineyard Estate, Surveyors Hill, Tallagandra Hill Winery, Wily Trout Vineyard and Yarrh Wines.
The $30 entry fee includes a tasting glass, cheese plate and tasting of 100+ local wines. There's also an opportunity to win one of six 6-packs of Canberra wine.
I urge you to go along and see what these very talented folk are doing, and also, save the date for November 1-2 when the ever popular Wine, Roses and All That Jazz Festival gets underway in Canberra.
Fact file:
Where? Hotel Realm, 18 National Circuit, Barton ACT 2600
When? Thursday, October 23, 2014; 5.30pm – 8.30pm
Cost: $30 plus booking fee. Entry includes a tasting glass, cheese plate and the opportunity to taste almost 100 local wines.
Visit: www.canberrawines.com.au