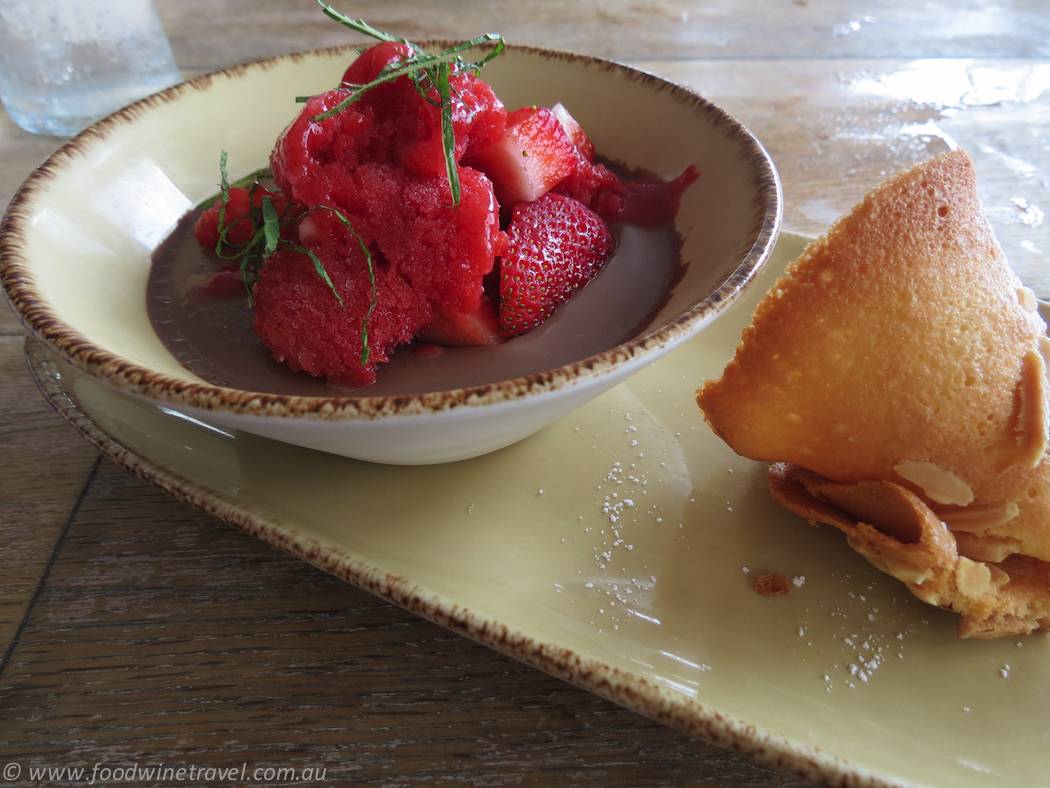 It would be hard to find a better view in Brisbane than the one from Riverbar & Kitchen. With views over the river to Story Bridge, it's the perfect place to kick back and relax with a cocktail or your beverage of choice. There's a good selection of wine and beer to choose from, including some craft beers, and I can highly recommend the Lychee Mojito. This heady blend of Havana Club 3 Year Old rum, lime, apple, lychee, mint and soda can be ordered by the jug ($35) – yes, that's right, the jug. Isn't that just the best way to enjoy a cocktail!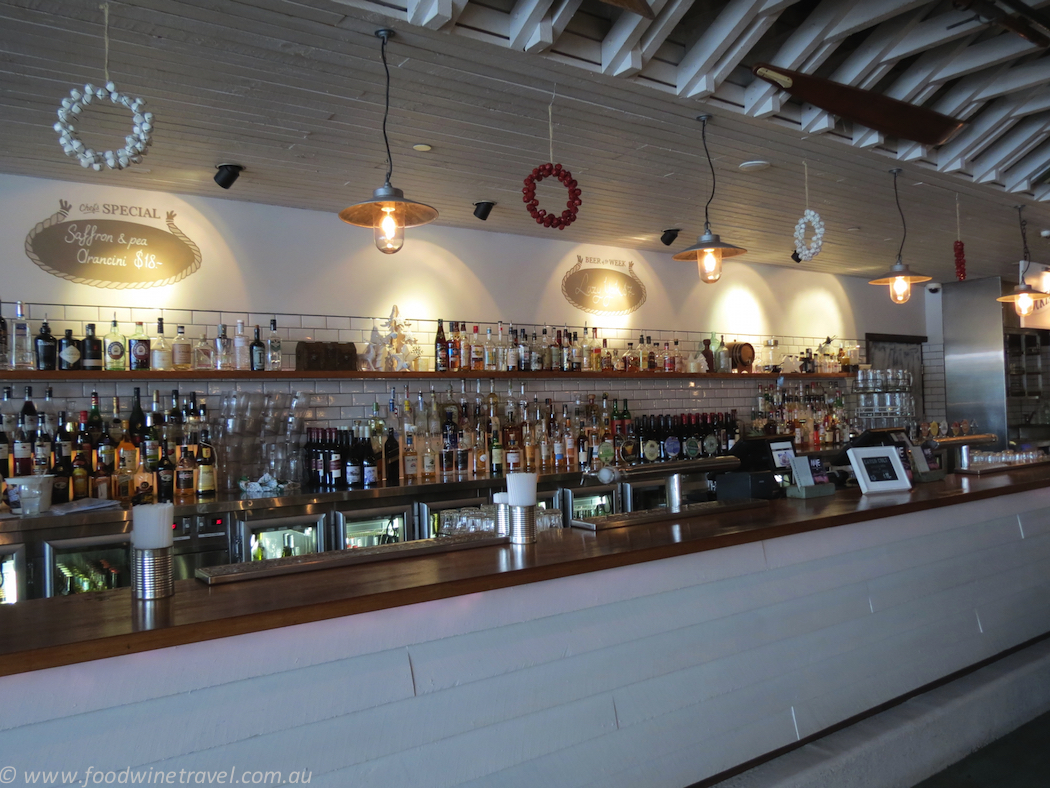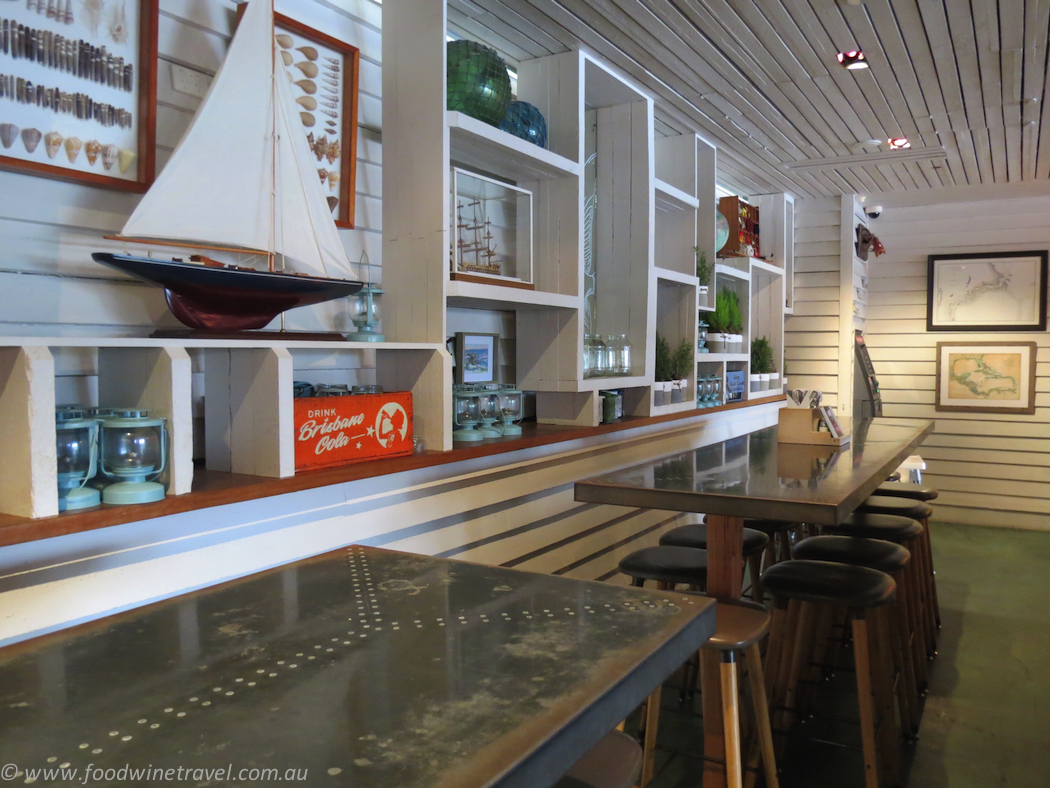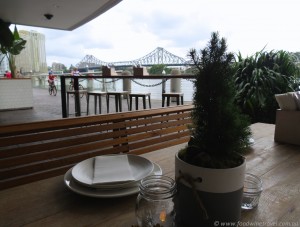 Riverbar has a nautical-inspired décor with ropes, shells, model boats, pictures of ships and other bits and pieces. It has a casual informality that makes it suitable for everything from a breakfast meeting right through to afternoon drinks, dinner or a nightcap. Groups can book a separate section with their own private bar.
There's both indoor and outdoor seating but each section flows seamlessly into the other, so it's all light and breezy.
The food is pretty slick for bar food, with quality ingredients prepared with a restrained hand that allows the ingredients to speak for themselves. The grilled Petuna ocean trout on the new summer menu is a triumph, beautiful in its simplicity and perfectly in tune with our summer climate. Served with a Nicoise salad and pesto, the very generous portion of ocean trout is so moist it melts in the mouth.
I also loved the salad of Moreton Bay bugs with cos lettuce, avocado salsa, chilli and coriander. The bugs are poached gently in olive oil and butter, and the whole thing is topped with a sprinkling of bonito flakes. As bugs are among my favourite foods, and these were cooked to perfection, this is a winning dish, hands down.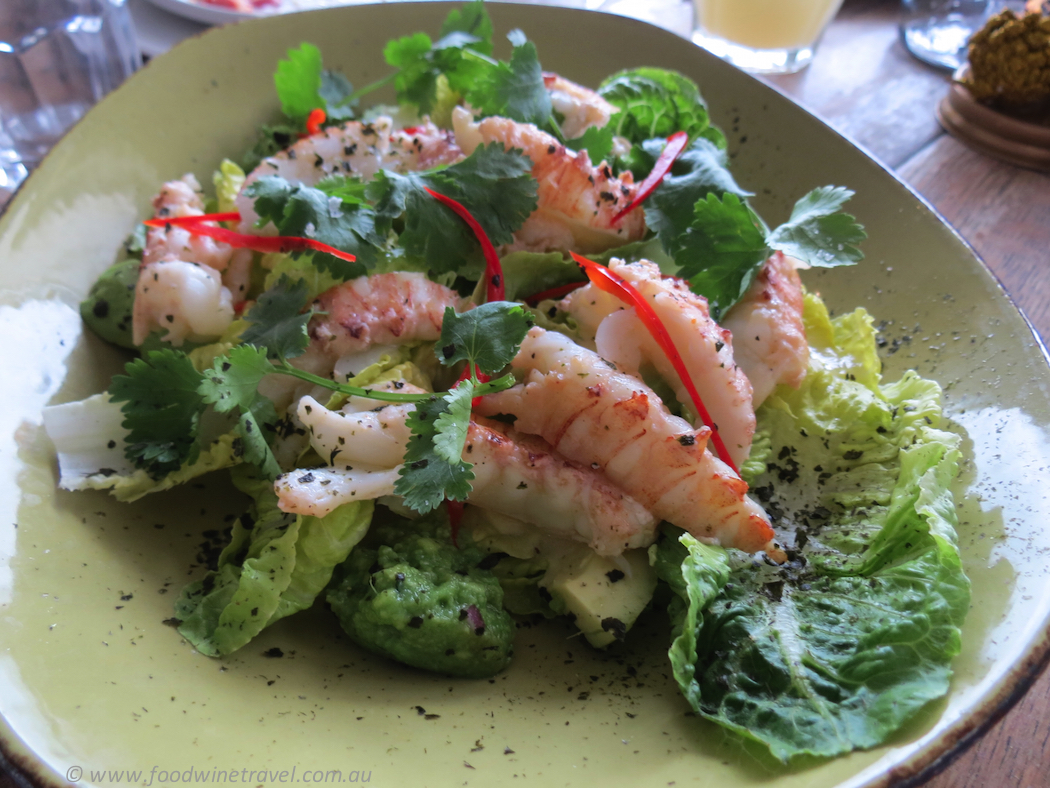 For those who want to share, the antipasti plate of Wagyu pastrami, baba ghanoush, grilled zucchini and toasted sourdough bread works well. Nor can I speak highly enough of the dessert, dark chocolate panna cotta which looks and tastes awesome with strawberry granita on top and biscotti on the side.
If the rest of the new menu is in keeping with the dishes I sampled, Riverbar is definitely a place to keep in mind if you're looking for some summer magic.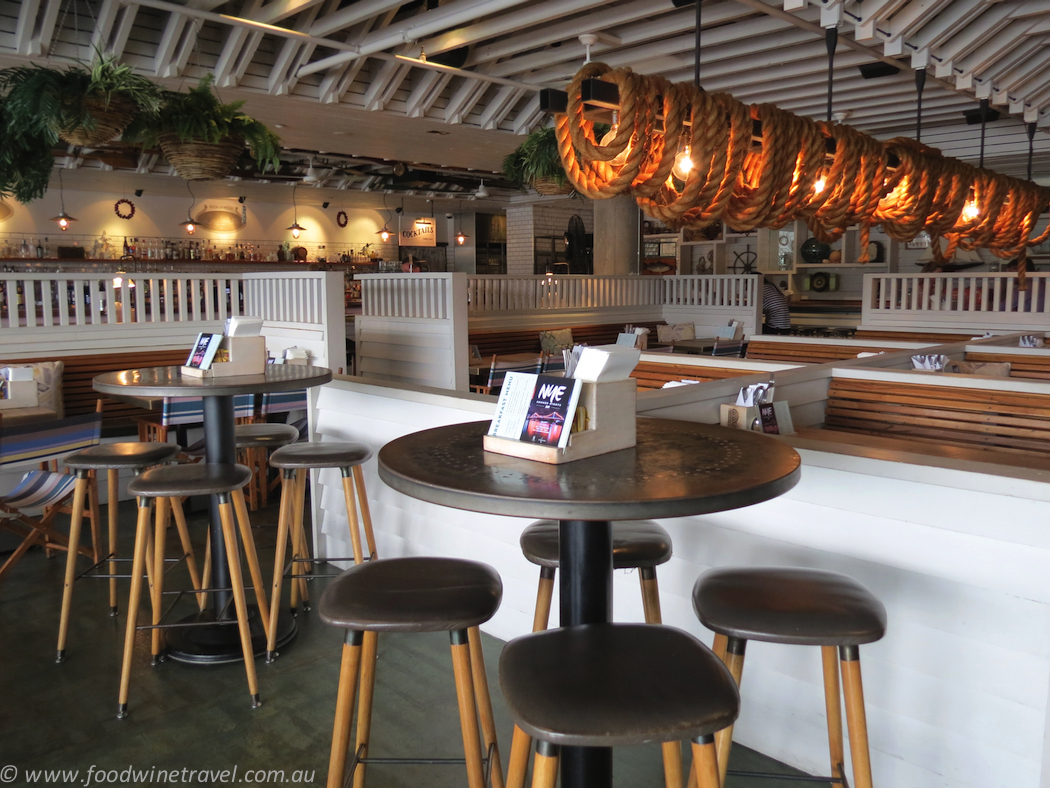 For groups booking Christmas parties Monday through to Wednesday, each guest will receive a complimentary glass of bubbles on arrival. Christmas packages start from $35 per person and include a 2-3 course share menu or cocktail and canapé package.
There's also a special New Year's Eve package for $50 per person, which includes canapés from 6pm to 8pm and 3 drinks, with a choice of craft beer, wine and Chandon bubbles.
Fact File:
Riverbar & Kitchen
Riparian Plaza, 71 Eagle St,
Brisbane QLD 4000
Australia
Tel: +61 7 3211 9020
www.riverbarandkitchen.com.au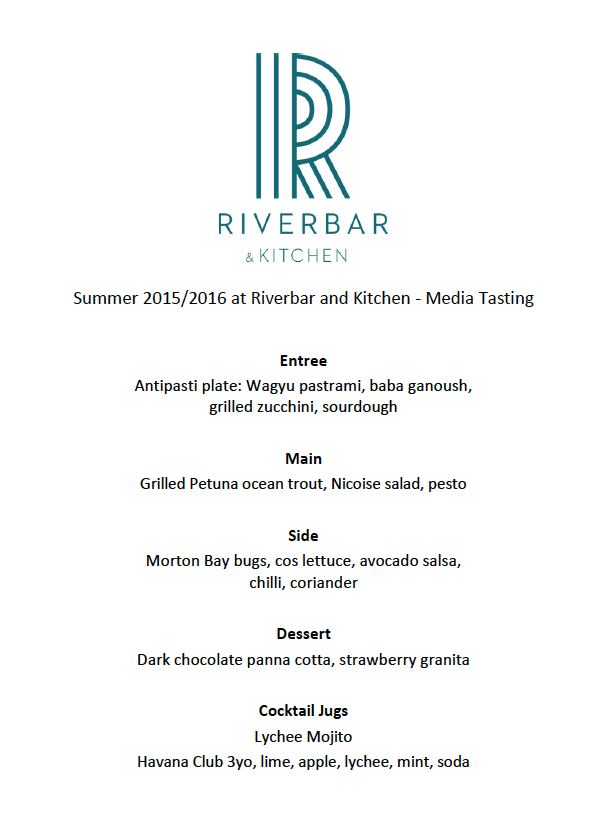 Christine sampled the summer menu as a guest of Riverbar & Kitchen and Cocom Communications.