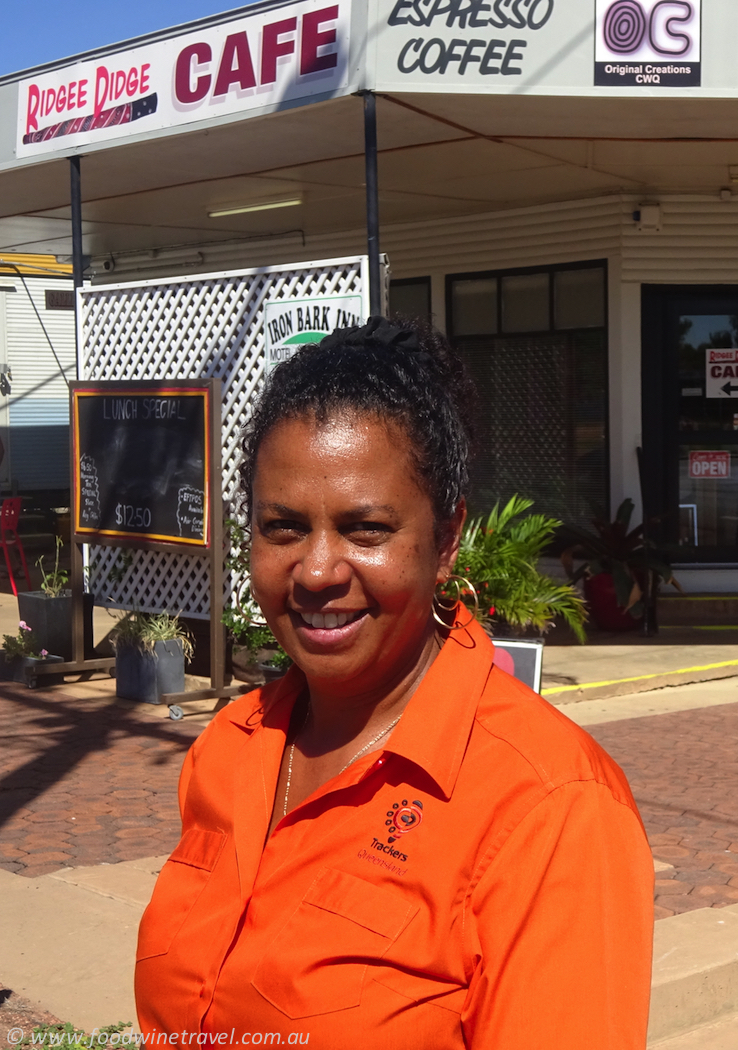 When the Outback-bound tourists, 4-wheel drivers and adventurers who travel the Landsborough and Capricorn Highways drift into the Ridgee Didge Café in Barcaldine, they often ask, "Do you make real coffee?"
The answer from Cheryl Thompson, the café's owner is, "No, I make unreal coffee!"
Just like its owner and manager, the Ridgee Didge Café is unique. With its own blend, Coolamon Coffee, sourced through Fair Trade suppliers, there is a story and a meaning, as well as a great taste. Cheryl Thompson has joined with artisan coffee roaster, Dimitrios Pillouras, to produce Coolamon Coffee, blending the essence of the Outback and Aboriginality.
The logo for Coolamon Coffee depicts a boomerang, symbolising Cheryl's return to country, a concentric circle, a tribal symbol that in this case denotes the meeting place of the Ridgee Didge Café, and five smaller circles standing for connection to country, something exotic, family, gathering and fairness.
The connection to country comes from the name 'coolamon' which is a traditional carrying vessel; the exotic nature of the coffee blend was developed to give a rich earthy aroma and unique taste. Coolamon Coffee is a family business with the café having been in the Thompson family for many decades.
As a young girl, Cheryl worked in her parent's business when it might well have been the only independently Aboriginal owned and operated café in the country. Back then it was called the Blue Danube Café. Today the Ridgee Didge is a gathering place to enjoy a Coolamon coffee, have a meal, have a yarn, have a laugh and take a break from the dry road west.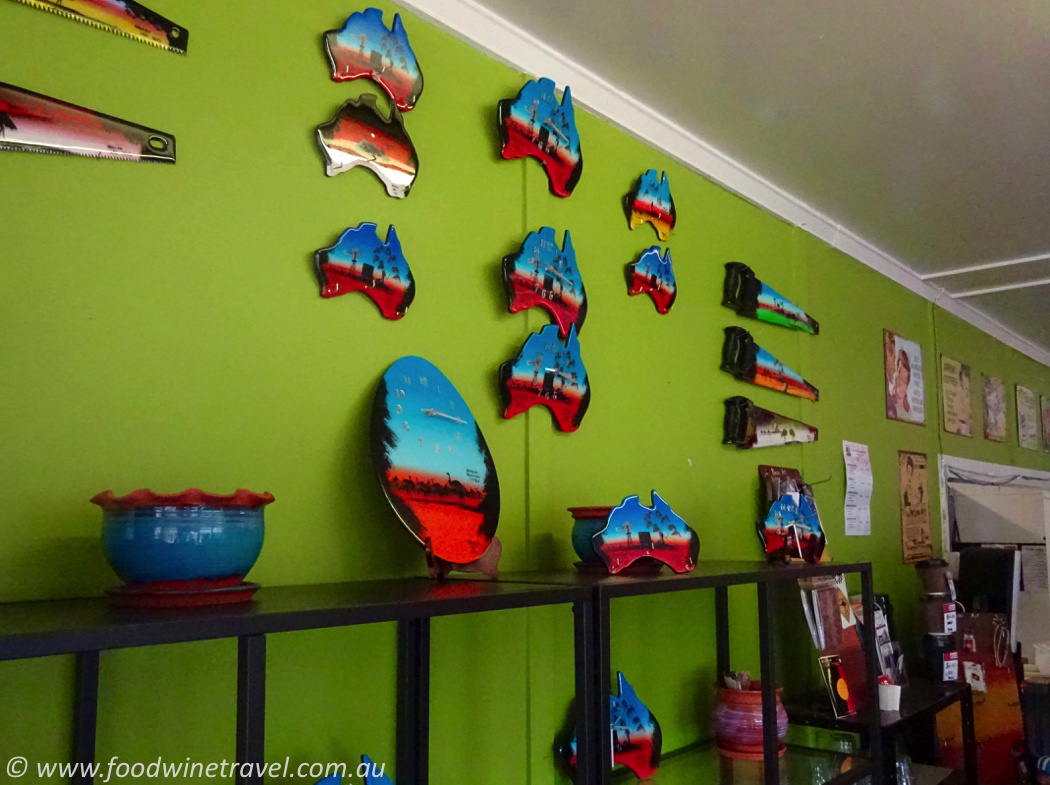 Fairness is a concept that has real meaning in Barcaldine. Even today it is estimated that the state of Queensland still owes Aboriginal workers approximately $500 million dollars in unpaid wages. It was a similar story in other States with wages being paid into a 'trust' and workers only given pocket money.
It's because of that history that Cheryl decided to source her coffee through Fair Trade suppliers who ensure that farmers and workers are paid fairly and treated well. I have no doubt that when the original true believers gathered under the Tree of Knowledge in Barcaldine, given the chance, they would also have called for a cup of Coolamon coffee.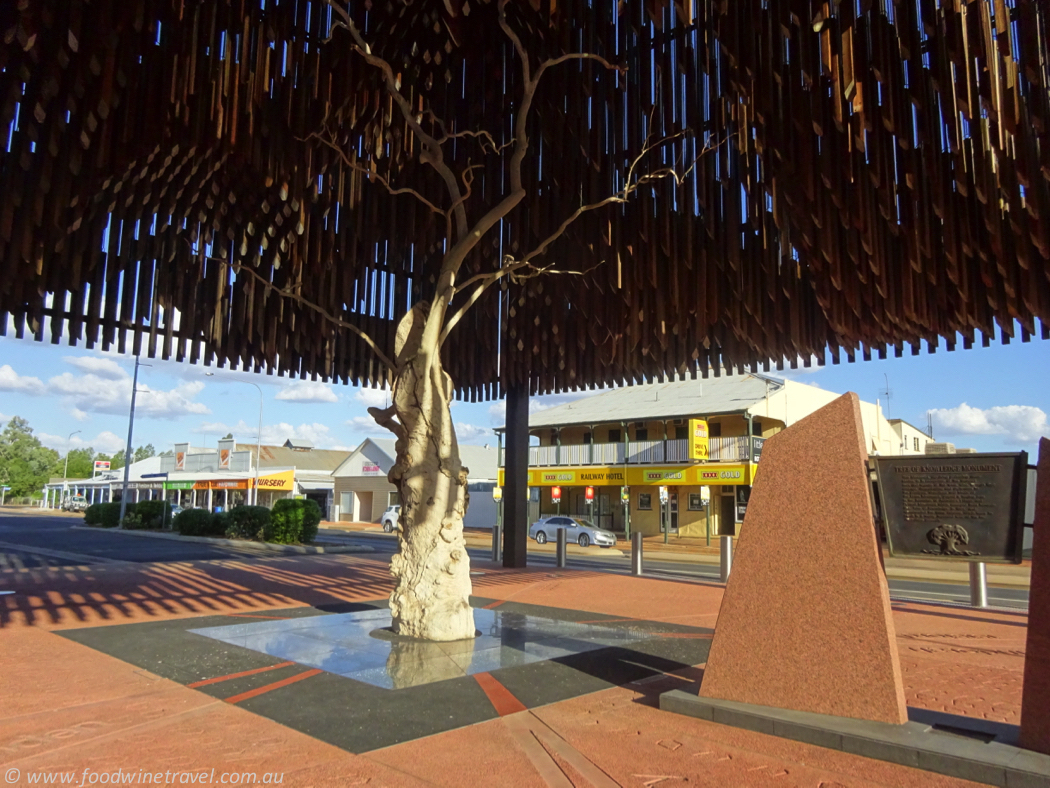 Apart from real coffee and good tucker, the Ridgee Didge also has a range of local Aboriginal art, artefacts and craft works for sale. From an indigenous perspective there's a lot going on in Barcaldine, or 'Barky' as the locals call it. The Red Shed is a centre for Aboriginal art, creativity and enterprise. Generation Now is another Indigenous initiative in Barcaldine, giving Aboriginal students from remote Queensland and Northern Territory a chance to complete and further their education and get access to employment training and jobs.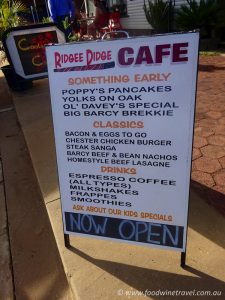 Under way but still being developed is the Barcy Base Camp, a hub for tourists and travellers to base themselves for a period of time and explore Central West Queensland.
The idea is that with so much to see and experience in the region, Barcaldine, with its unlimited water supply and garden greenness, is the ideal oasis and centre for exploration.
Barcy Base Camp will offer a range of accommodation and dining options, as well as Aboriginal cultural experiences. Cheryl Thompson reckons that for campers this is 'million-star hotel'.
But there's more in Barcy than hope, inspiration and a good cup of coffee. I'm going to predict that the next big thing from Outback Queensland could be the Red Dust Dancers, sharing Aboriginal culture as Australian culture. These young people have big dreams, big hearts and a big future.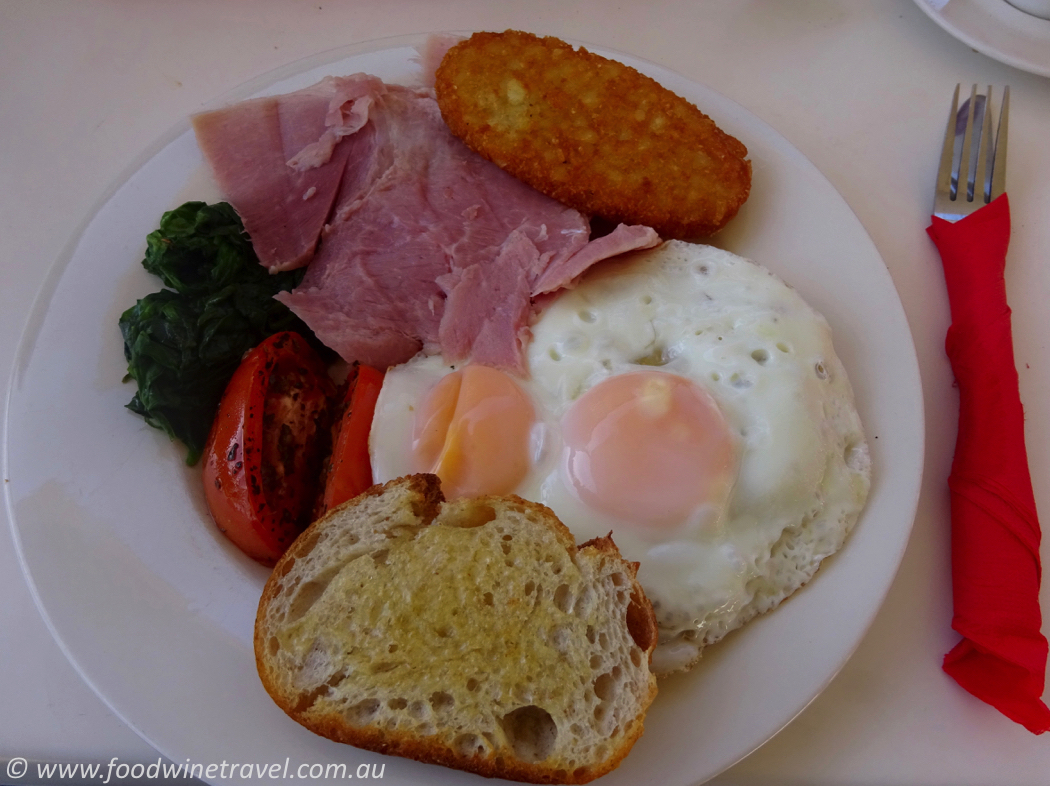 And talking about 'big', the breakfast at the Ridgee Didge Café is just the thing to set you up for the day. I opted for the Ol' Davey's Special – ham off the bone, fried eggs, tomato and hash brown on sourdough. Ol' Davey was Cheryl's father who bought the café in the 1980s and together with his wife turned it into a popular spot for locals and tourists alike. The story goes that Ol' Davey made some of the best rissoles you'd find anywhere.
There are now two meeting places in Barcaldine – The Tree of Knowledge and the Ridgee Didge Café.
Fact File:
Ridgee Didge Café.
151 Oak Street
Barcaldine Qld Australia
Tel: +61 (0)7 4651 1931
Visit Ridgee Didge's Facebook page.
For prices, itineraries, packages, options and more info on destinations and points of interest in Outback Queensland go to:
www.queenslandrailtravel.com.au
www.outbackqueensland.com.au
Listen to Maurie talk on Travel Writers Radio about Outback Queensland and the Spirit of the Outback train trip.
Maurie was a guest of Queensland Rail and the Outback Queensland Tourism Association.