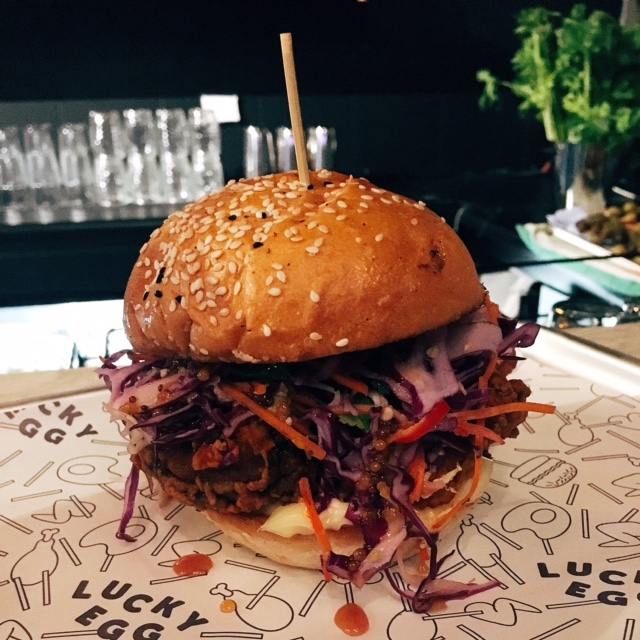 Promising a clucking good time, Lucky Egg is a welcome addition to the casual dining scene in Brisbane's West End, and coincides with the relaunch of the Good Time Bar. The opening is an expansion from Lucky Egg at The Brightside in Fortitude Valley, and looks to be just as popular with good drinks and crowd-pleasing eats.
Known for their fried chicken, the menu consists of plenty of share plates and basket meals but has some interesting Asian-inspired options, including noodle bowls, karaage chicken and miso grilled corn. Catering for everyone, there are a couple of vegetarian dishes and the kitchen can organise vegan options too.
The burgers were a definite favourite on opening night. In fact, the crispy chicken burger was so good that I went back for seconds, and would have gone back for thirds if I hadn't been tempted by the rest of the menu!
Pair your fried chicken with some good beers, or go for something more exotic. The cocktail menu has some classic favourites and the Bloody Marys are pretty impressive. If you want something really out there, the Bloody Mary fully loaded is for you. Topped off with the usual trimmings, plus a slice of American Cheddar and a Buffalo chicken wing, this is a cocktail that is definitely worthy of an Instagram post!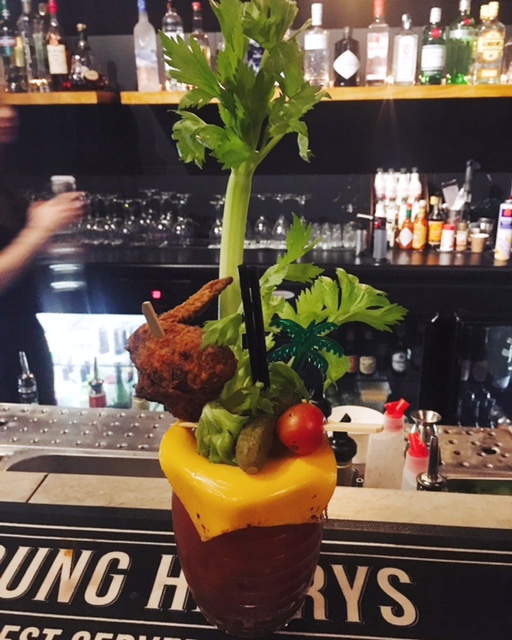 Conveniently located, the Lucky Egg is the perfect spot to grab a drink and bite to eat before heading to a gig. No gig required for me though – I'll be looking for any excuse to get back to Lucky Egg for that third crispy chicken burger…
If you go:
Lucky Egg at The Good Time Bar
123 Boundary Street
West End, Brisbane QLD
Australia
www.luckyeggfc.com.au