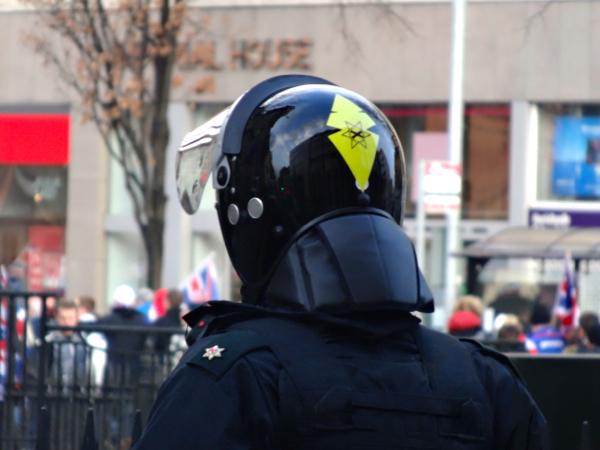 There's a calmness in West Belfast today that's a far cry from the turbulence and tension of the Troubles, but for an insight into what it was like in Belfast in the 60s and 70s, we booked a black taxi tour with Belfast Attractions.
Pat (our guide, pictured below) took us down (Loyalist) Shankhill Road and (Republican) Falls Road with a commentary that was reassuring, knowledgable and carefully balanced.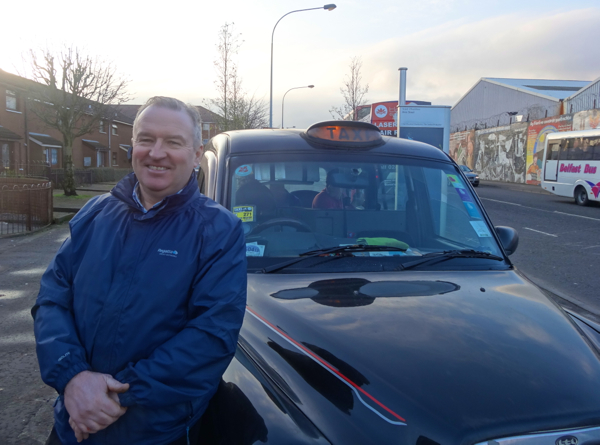 The murals on both sides bring colour and vibrancy to an area that is economically depressed, but they are also a reminder of the tensions that remain. The 'Peace Line' dividing west Belfast with gates bolted at night symbolises the divisions.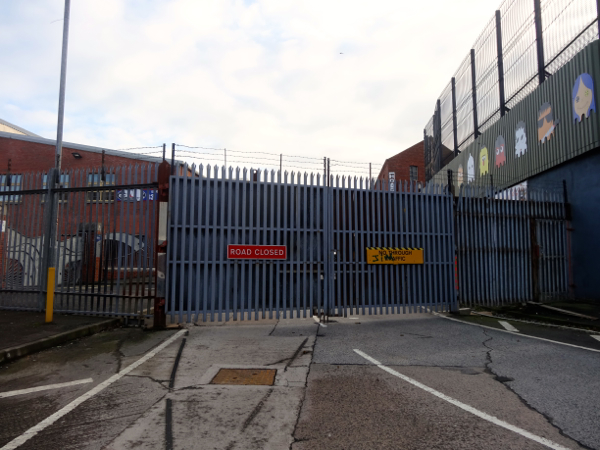 As I write this, these divisions are again evident – at the start of our taxi tour, we watched from behind armoured vans while police in full riot gear stood guard as Loyalist protesters marched on Belfast City Hall to demonstrate a decision reducing the number of days the Union Jack will fly over City Hall.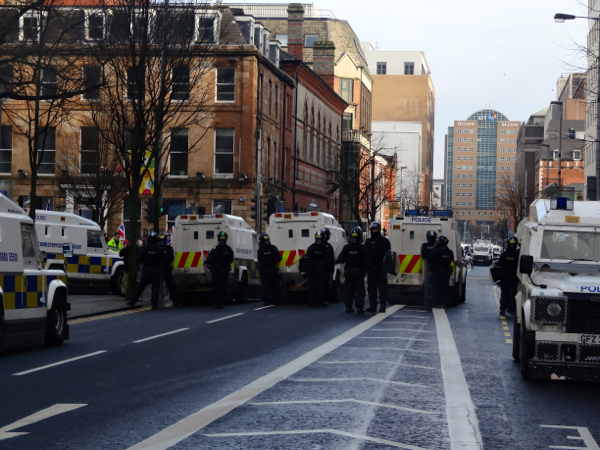 It's just a short drive from downtown Belfast to the so-called Peace-Line, a wall of metal, concrete and barbed wire that has divided the Loyalist and Republican communities of West Belfast for more than 30 years. Begun in 1979 as a temporary measure, it is now older than the Berlin Wall.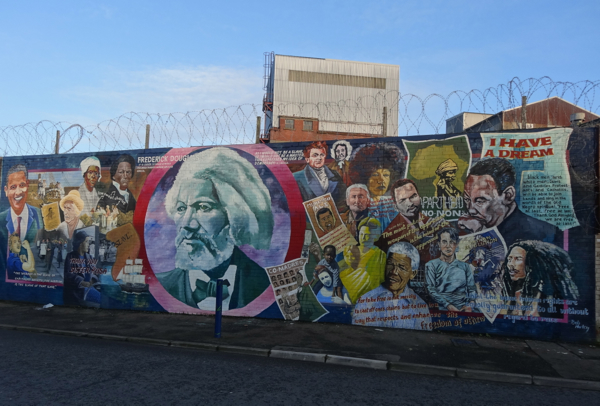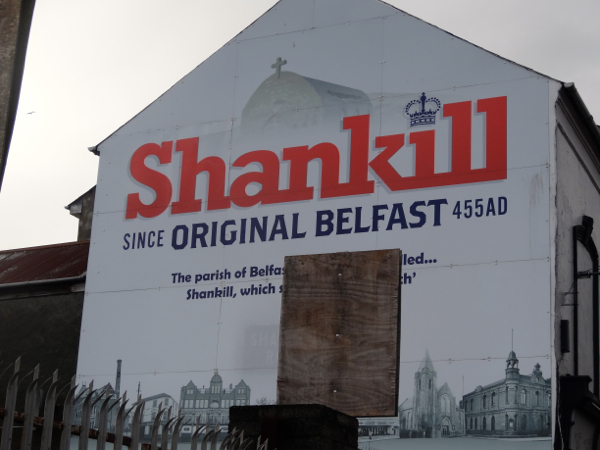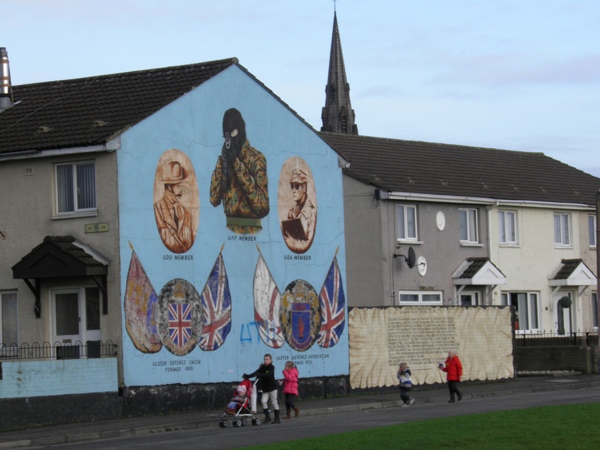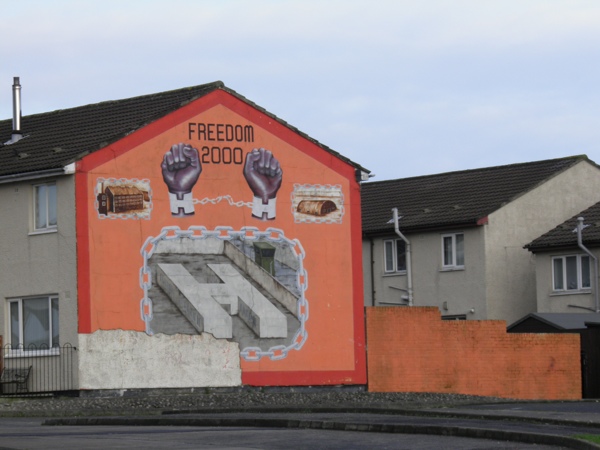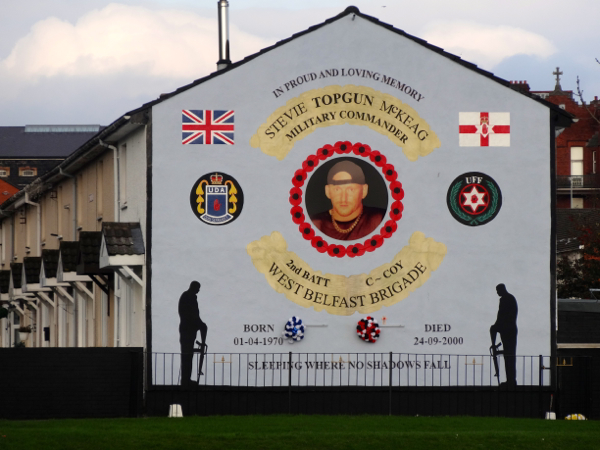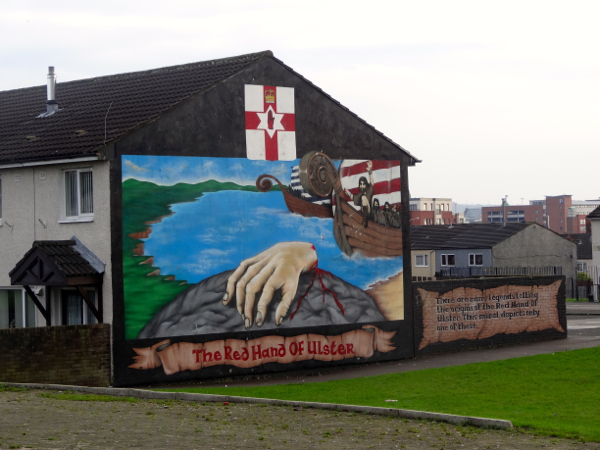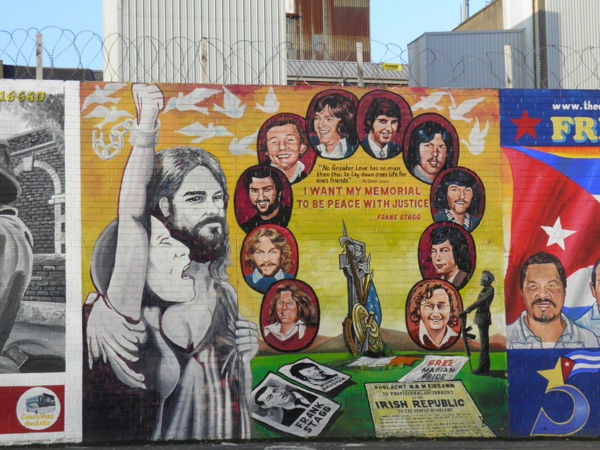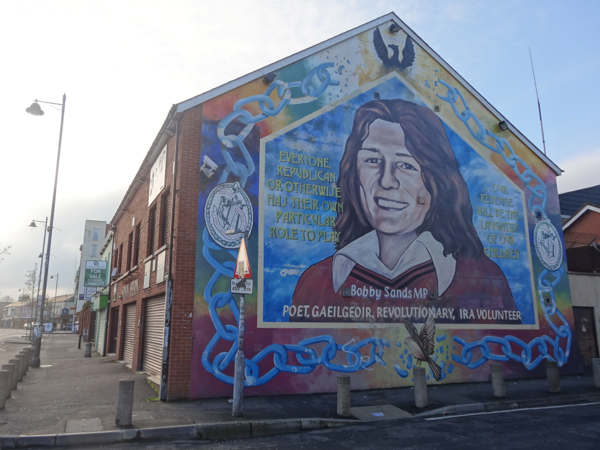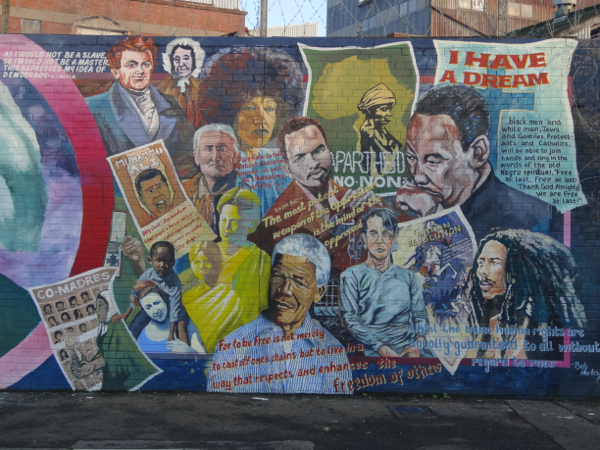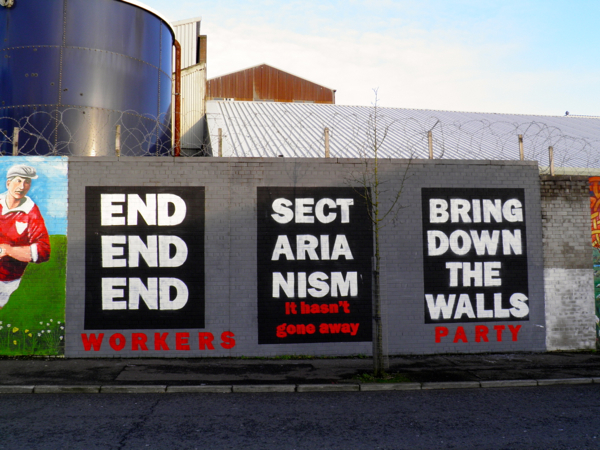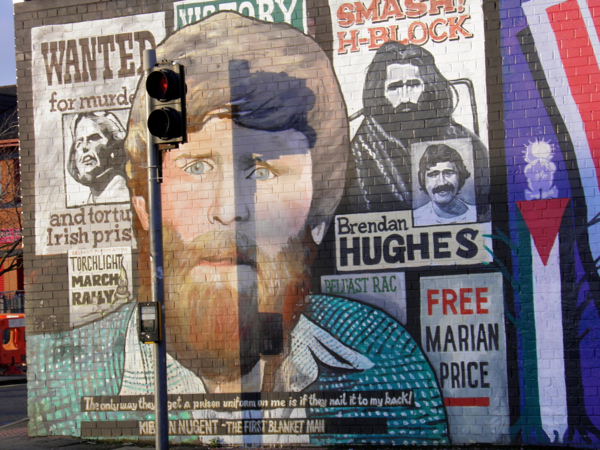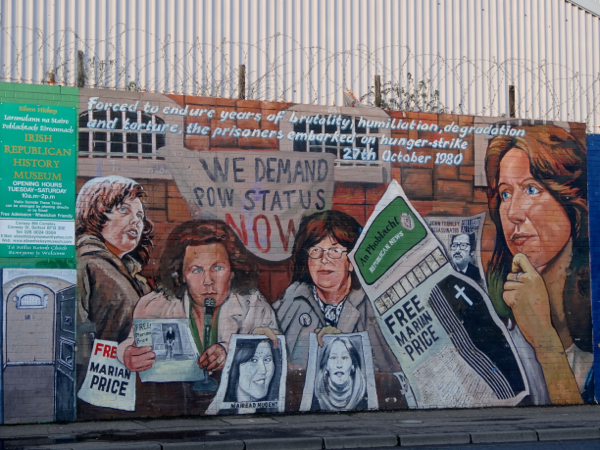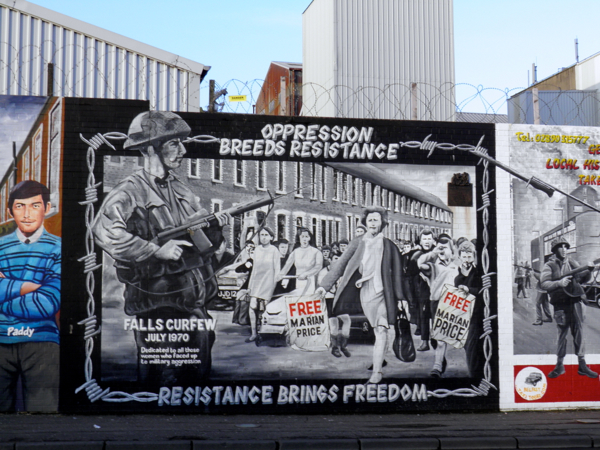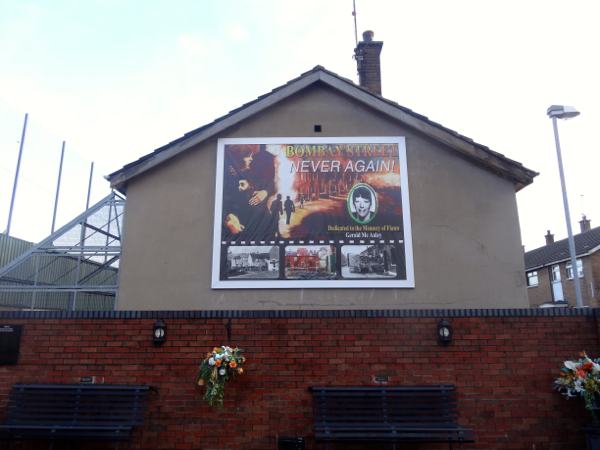 Many parts of the wall are covered in art and graffiti and, following in the footsteps of other visitors, we added our names and messages. Next to ours, someone had quoted the words of John Lennon: "Imagine all the people living life in peace …."
We can only hope. Ireland is too beautiful to rip itself apart.
Photos © Christine Salins & Maurie O'Connor
Fact file:
Belfast Attractions
www.BelfastAttractions.co.uk
+44 (0) 28 90 247797