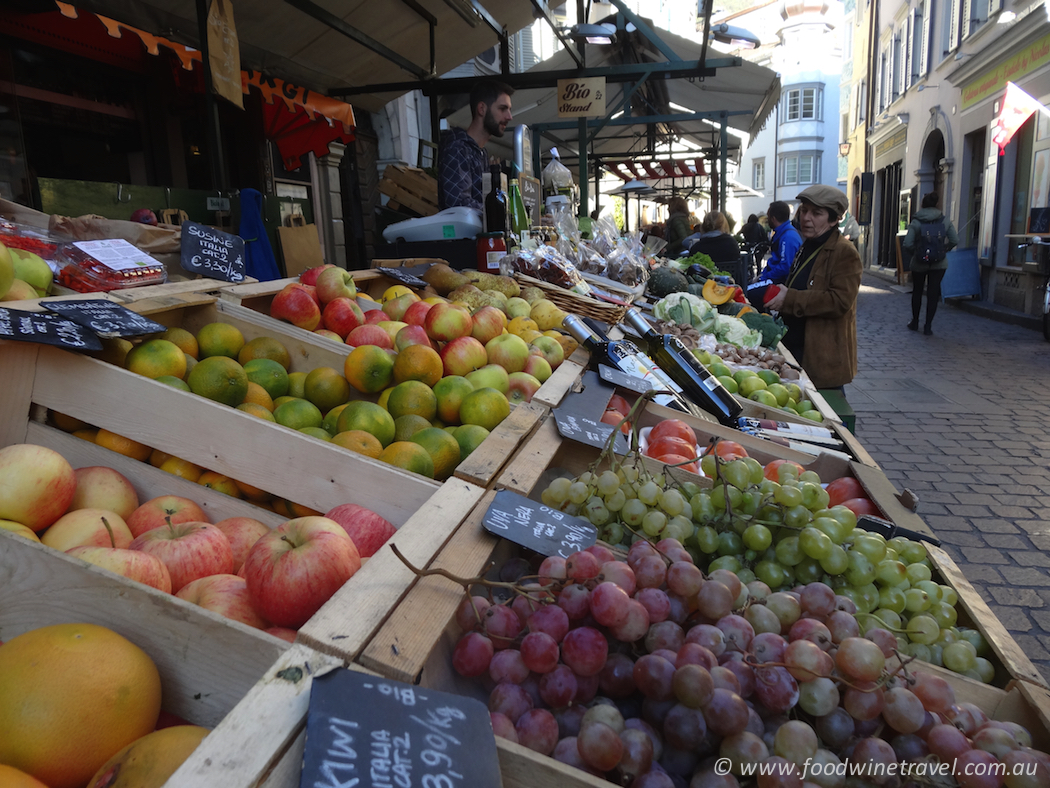 Bolzano (or Bozen as it is called in German) is a pretty town in South Tyrol, Italy's northermost province. It's close to the Austrian border and most of the signage is in both German and Italian. You'll hear both German and Italian being spoken, along with the local dialect. The products in the shops, market and cafés reflect both Austrian and Italian influences.
We went to Bolzano to become better acquainted with Otzi, the 5000-year-old mummified man who now rests in the wonderful South Tyrol Museum of Archaeology. It was a crisp autumn day, the town looked charming and it was a bonus to find a market going on in the streets leading off the main square.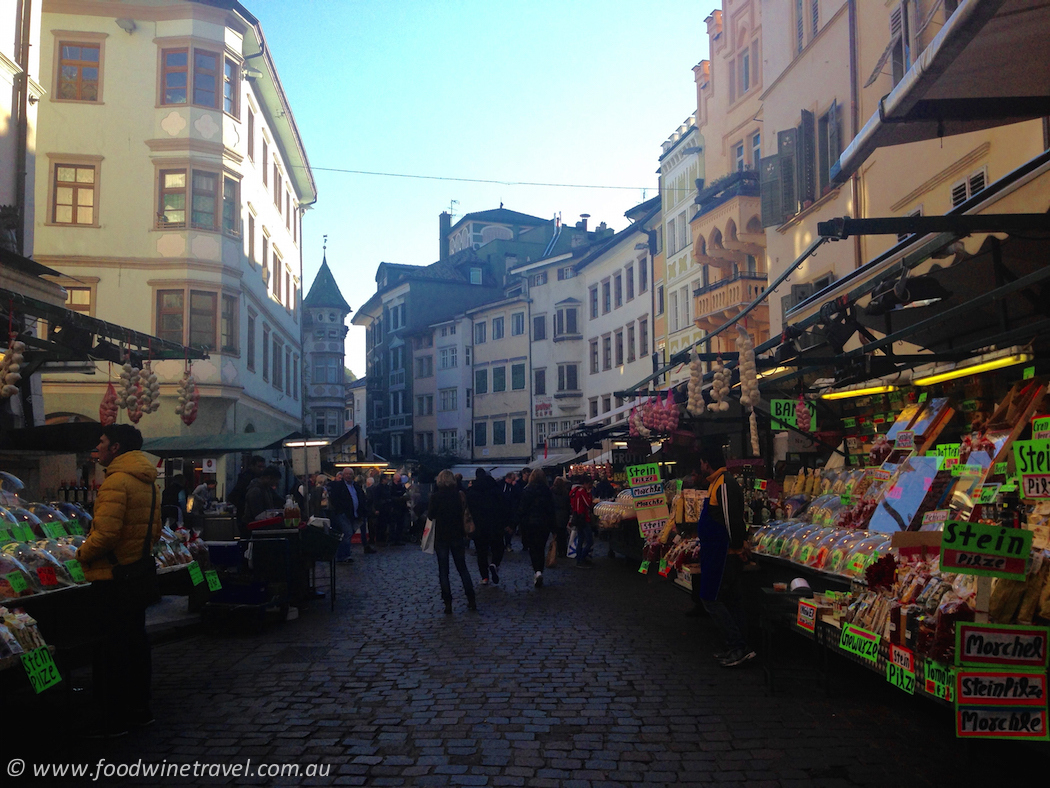 The market has a great array of fresh produce with lots of autumn fare such as chestnuts being roasted on the spot, and various types of mushrooms including fresh porcini.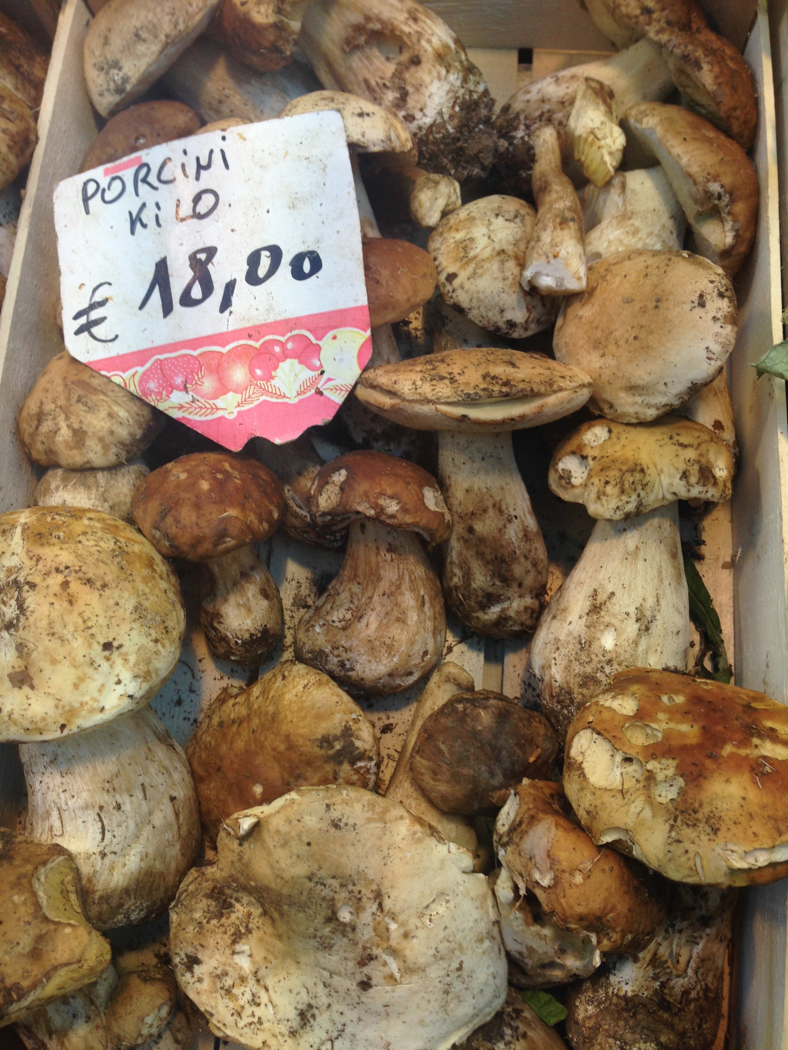 We saw a lot of Speck Alto Adige, an artisanal product that carries geographical protection, just like wine and cheese. The combination of Alpine and Mediterranean climates in the South Tyrol region provides perfect conditions for producing this highly prized ham.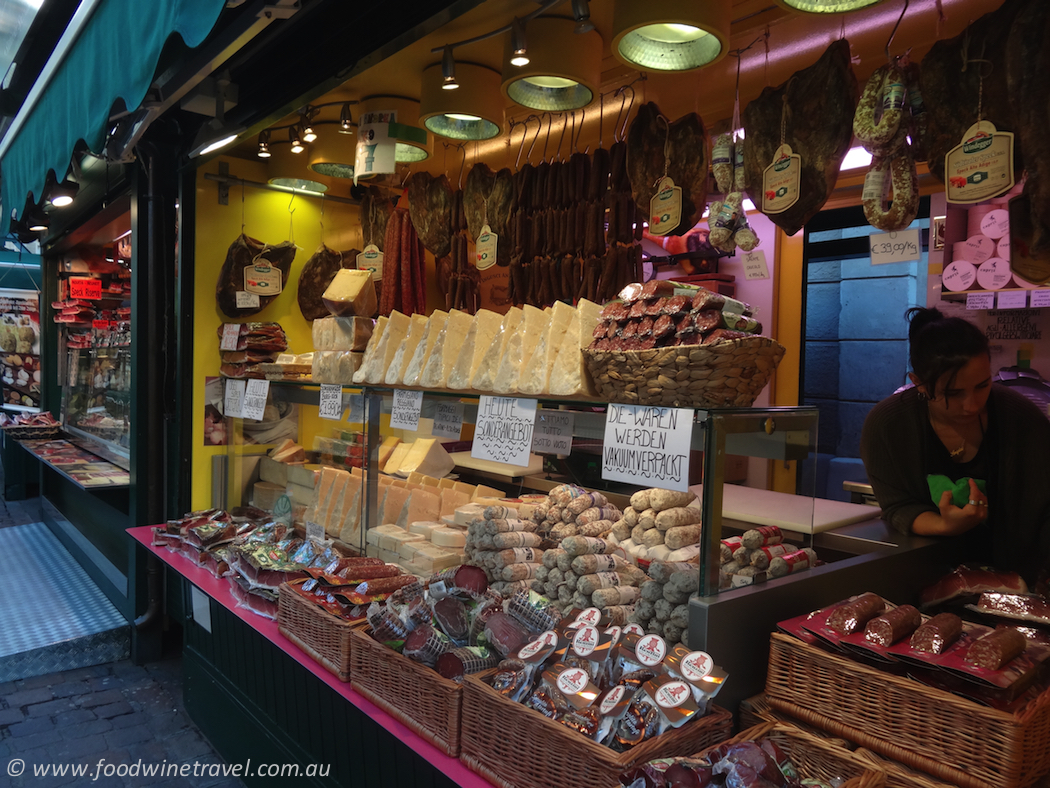 Whereas further north, ham is preserved by smoking, and in the south it is dried outdoors, in South Tyrol the two methods are fused. The ham is lightly smoked (at no more than 20 degrees C) and then cured in the open air, resulting in a delicately flavoured, elegantly spiced ham. One of the stallholders was offering samples for tasting.
Where? Piazza delle Erbe, Obstplatz, Bolzano (Bozen), Italy.
When? Mon-Fri 7am – 7pm, Sat 7am – 1pm.
Bolzano has a Christkindlmarkt (or Mercatino di Natale) on from November 27, 2015 to January 6, 2016. It looks beautiful and could be an option to consider for anyone planning a tour of the Christmas markets in Europe.