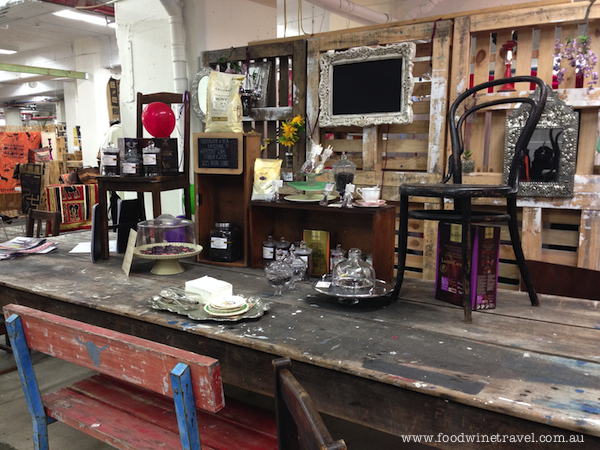 As anyone following my posts knows, I prefer to shop at markets rather than supermarkets and big stores. It's all part of my philosophy of supporting local businesses and giving the little guy a leg up. So now that I have a few weekends free, I'm making it my point to visit as many markets around Brisbane as I can. This weekend we visited the Boundary Street Markets in West End.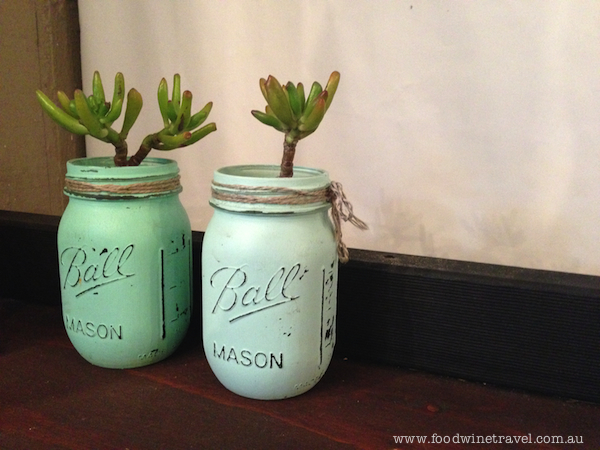 We got there after 2pm and as the market closes at 3pm, there wasn't a lot of activity. But we picked up some lemon curd and handmade chocolates and got a few home decorating ideas that we might follow up on in due course.
We took some time out for a cup of tea at the West End Tea Co (Parisian grey for Maurie, chai latte for me) and shared a delicious salted caramel chocolate brownie.
The Boundary Street Markets are held every Friday night, Saturday and Sunday in and around the Motor Room, a live music venue. They're quirky and colourful, as you'd expect in West End, and there's a good mix of street food vendors and traders selling handmade, vintage and unique wares.
Where? Corner Boundary and Mollison Streets, West End, Brisbane.
When? Every Friday 4pm-10pm, Sat & Sun 9am-3pm.
P.S. I took the following two random photos just up the road from the markets. I've seen this bush with its bright orange blooms in a few places around Brisbane and am madly in love with it. The orange flowers and blue sky have not been photoshopped in any way. Welcome to winter in Brisbane!